Have you been thinking of setting up a new online store but not sure which eCommerce platform to choose: Wix or Shopify?
Not to worry, because we will be comparing these two website builders in detail to help you make an informed decision in this post.
Difference Between Wix and Shopify

Deciding Between Wix or Shopify
Wix and Shopify are both website builders, but with a sharp difference. Wix is a website builder tool that you can use to build any website, including a blog, a portfolio or business website, and an eCommerce store.
Shopify, on the other hand, was exclusively designed for eCommerce. It comes with loads of features and tools that help make selling online a seamless experience.
This makes Shopify a better option for entrepreneurs looking to set up a large, expansive online store.
Wix offers better flexibility and simplicity, making it an attractive option for starters.
Okay, those are just the basics. Let's now get into details.
Wix vs Shopify: A Brief Overview
Wix pricing plans are cheaper compared to Shopify
Unlike Shopify, Wix is a bit more beginner-friendly and easier
Shopify offers more features
Shopify's shipping options are more robust
Wix is better when it comes to design and themes
Wix vs Shopify: Which Is Best for Setting up an Online Store in 2022?
To help you make an affirmative, well-informed decision, we will be comparing these two eCommerce solutions based on:
Wix vs Shopify: Pricing
Ultimately, the goal is to make more money for your business while spending less. As such, you will want to go for a solution that fits your budget and delivers results.Other interesting features include support for multiple languages, social media integration, marketplace integration (for example: Shopify Etsy integration), product variation, unlimited products, and more
So, which is it going to be: Wix or Shopify?
Wix: Pricing
One cool thing about Wix is that you can get started for free. You can decide to use Wix without paying a cent. We do not recommend that free option if you want to build something serious.
Wix has two pricing structures. One for regular websites and the other for business and eCommerce.
For eCommerce, there are three plans you can choose from, and they are Business Basic, Business Unlimited, and Business VIP.
They cost $17, $25, and $35 per month, respectively.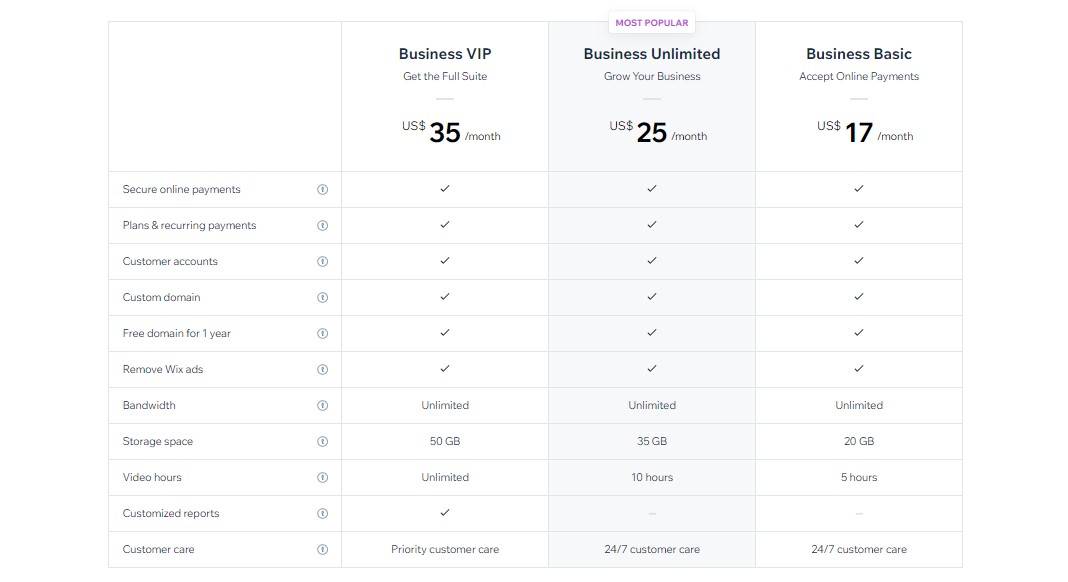 While the Business Basic plan might seem like the most attractive cost-wise, it might not suit your business because it has some limitations.
For example, it doesn't support multiple currencies, dropshipping, and product reviews. But all these are available on the higher plans.
Processing fees are another cost you will incur while running your online store on Wix. Each time you process a transaction successfully, you would be charged a fee.
Here's a breakdown of the fees.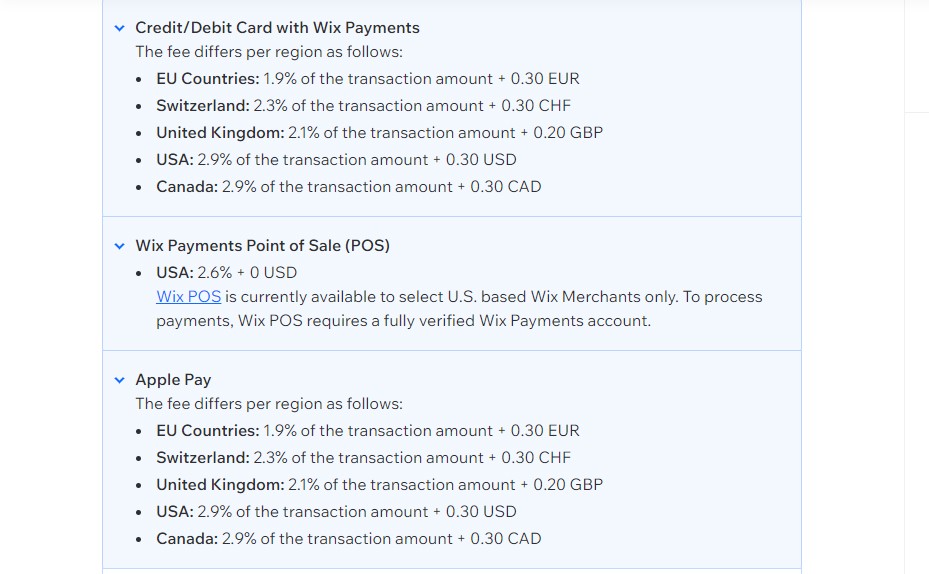 And finally, there are Wix apps. These apps help to enhance the performance and functionality of your online store. Some are free, while most others are not.
Shopify: Pricing Plans
Shopify doesn't come cheap. And worse, there are no free plans. The best you get is a free trial that only lasts for 14 days.
Like Wix, there are three Shopify plans you can choose from, and they are as follows: Basic Shopify, Shopify, and Advanced Shopify.

There are also the Shopify Plus and Shopify Lite plans. They cost $2,000 and $9 per month. As you would expect, the Shopify plan is for enterprise businesses that sell in large volumes.
Keep in mind that Shopify also charges a transaction fee for each sale you process. This fee is dependent on the plan you subscribe to. It is 2%, 1%, and 0.5% for Basic, Shopify, and Advanced plans, respectively.
Verdict
Wix is apparently cheaper than Shopify, making it a viable option for small and medium-scale eCommerce businesses.
Shopify is ideal for enterprise businesses looking for a robust eCommerce solution.  If you're using Wix and needed a better solution, you can easily migrate all data from Wix to Shopify with just a few steps and enjoy Shopify's amazing features.
Wix vs Shopify: Ease of Use
Ease of use should top your priority list for choosing any website building solution. The simple reason is that you wouldn't want to get stuck up trying to figure your way around a cumbersome interface.
With that said, let's now see which is easier to use between Wix and Shopify.
Is Wix Easy to Use?
If you've ever used a drag-and-drop visual builder tool before, you will undoubtedly find Wix ridiculously easy to use.
Wix comes with a WYSIWYG visual editor that just about anybody can use. Plus, you don't need to know a lick about coding to use it.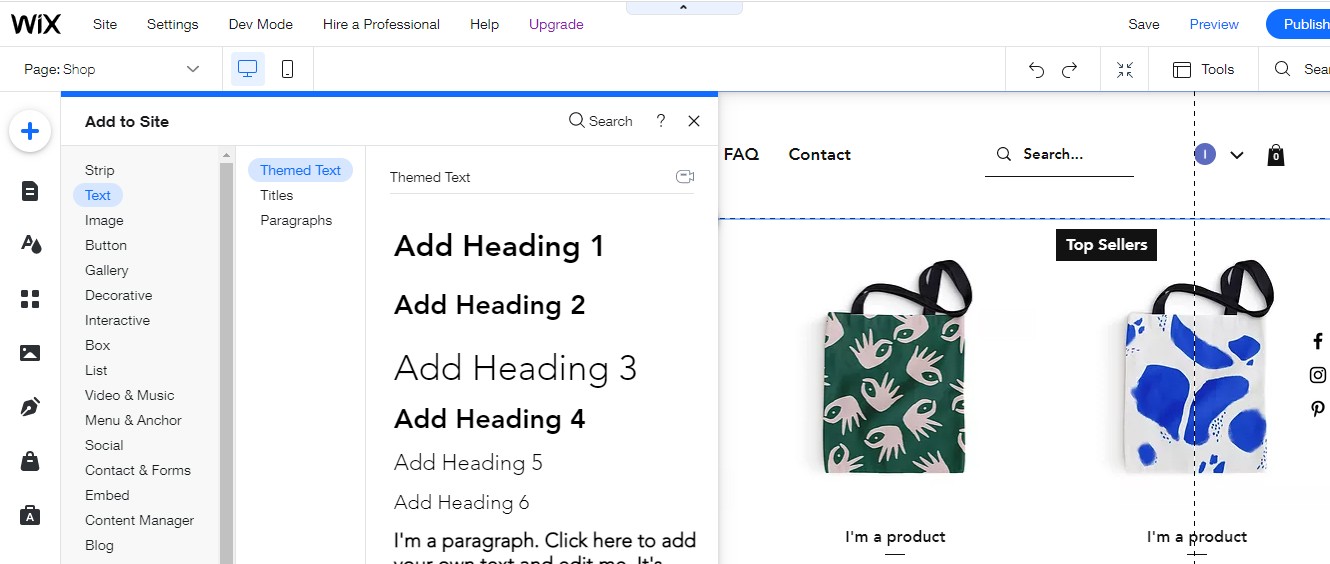 This visual editor allows you to design your eCommerce website by dragging and dropping pre-made UI elements and editing them however you please.
Interestingly, you can get the hang of the editor in a matter of hours.
The coolest part is that when you are done designing your website, you can publish it online with a few clicks of the button—no need to worry about the technicalities of hosting a website online.
Did we forget to mention that Wix has an AI (Artificial Intelligence) feature that can automatically build a website for you? All you have to do is answer a couple of questions, and everything is handled out of the box for you.
It's called Wix ADI.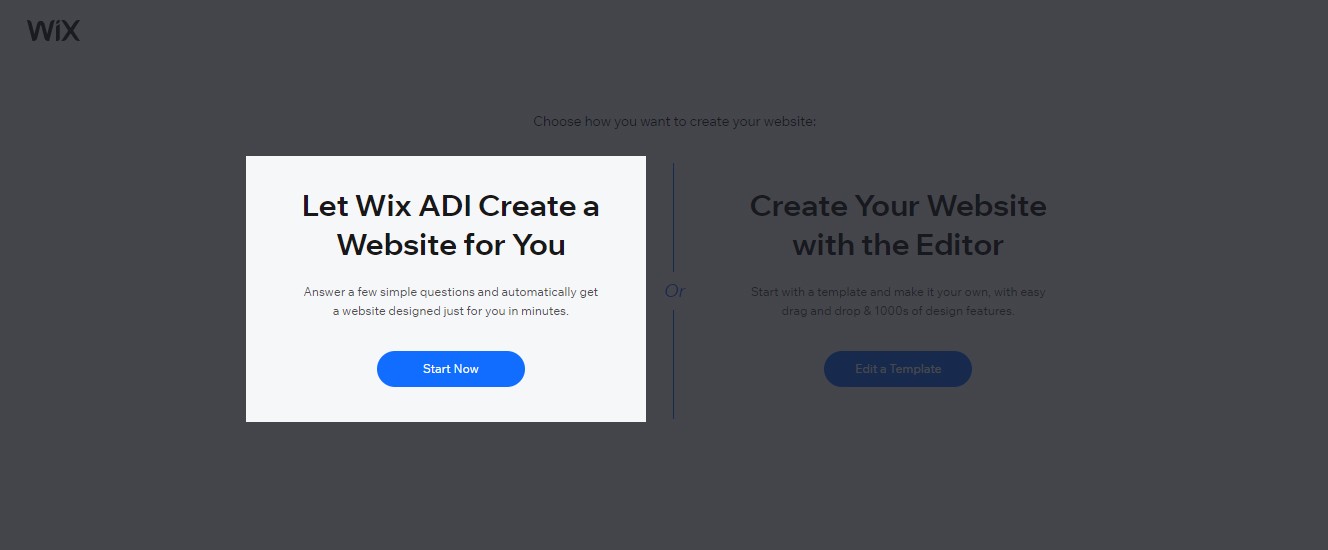 Now, that's a whole new level of cool.
Is Shopify Easy?
The long and short answer to that question is yes, only that it might not be simple enough the way you may want it.
Shopify does have a visual editor, but it isn't the drag-and-drop type.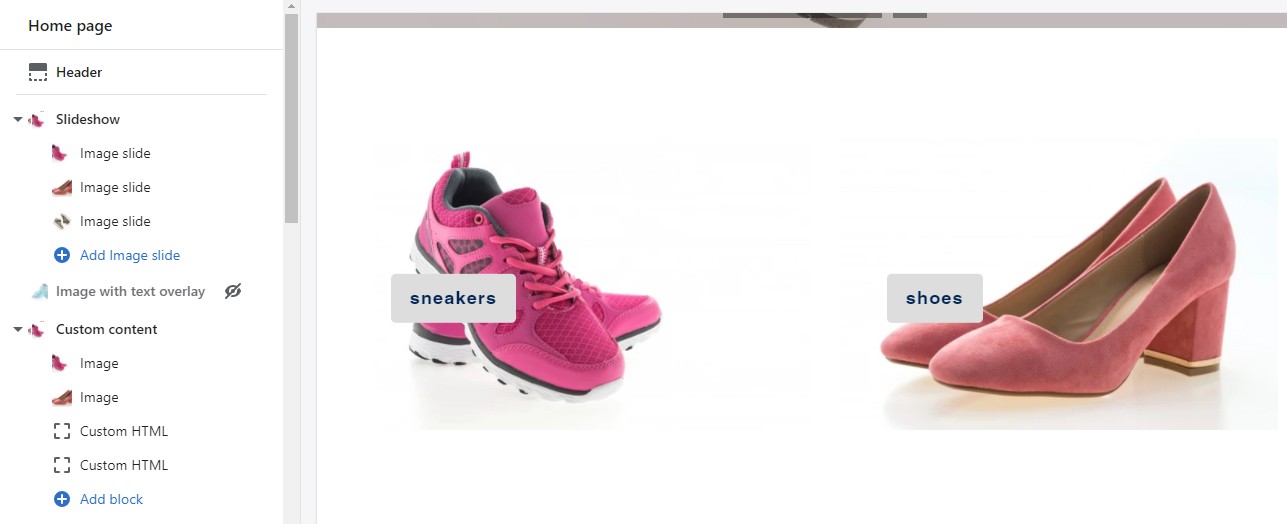 This means you don't get to enjoy the creative freedom Wix offers.
On the bright side, you get to enjoy the simplicity of Shopify's design-builder. Plus, you also get a chance to test your website on mobile screens.
Verdict
Wix is, to some extent, easier to use than Shopify. Plus it offers more design flexibility.
Wix vs Shopify: Shipping Options
Your eCommerce business can fail if you cannot efficiently manage your shipping.
Thankfully, Wix and Shopify both handle shipping quite seamlessly but to varying degrees.
Wix Shipping Options
Wix comes with many shipping options to make life as an entrepreneur easy. To begin with, it gives you the option of allowing your customers to choose between Standard or Priority Shipping.
You can also offer them a local delivery or even store pickup options.
On top of that, you also set up free shipping if you want.
Wix allows you to calculate your shipping cost based on order value, product weight/type, and distance.
Shopify Shipping Options
Shopify shipping options are very much similar to Wix, but a little more advanced.
To begin with, Shopify has a dedicated fulfilment network that handles your shipping needs out of the box.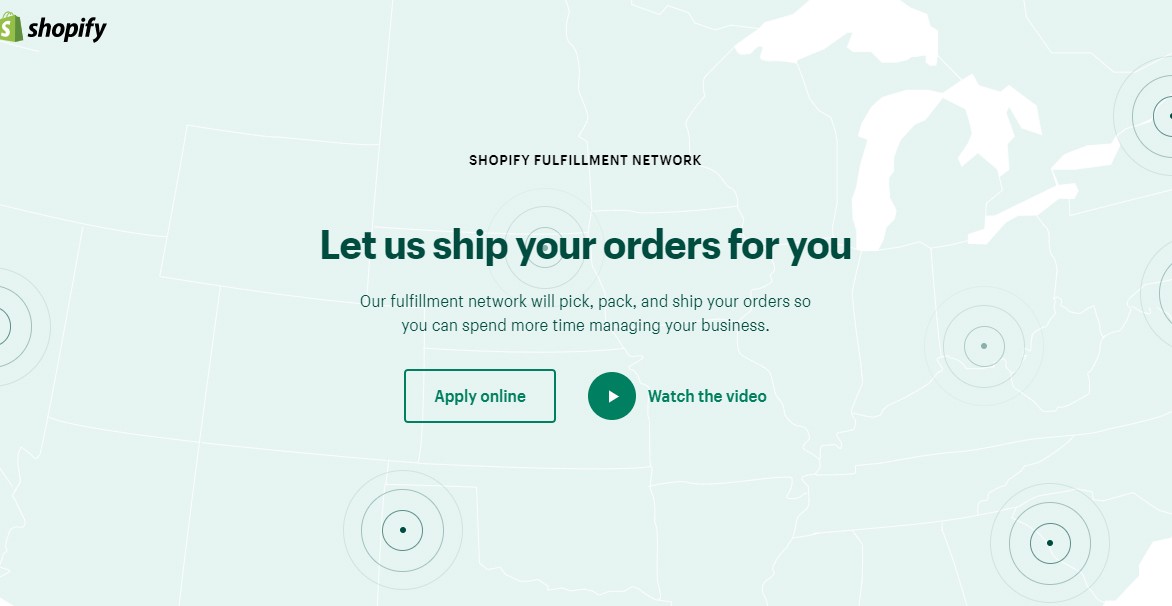 Order, inventory, and fulfilment are all automatically done for you.
In addition to that, Shopify offers insurance coverage for your orders. And it allows you to set up a return policy that favours you and your customers.
What's more, Shopify makes it easy for you to track your shipment regardless of the carrier you choose to work with.
Verdict
Wix's shipping options are great, undoubtedly, but Shopify's is more robust, and so the winner here.
Wix vs Shopify: Design and Themes
Wix and Shopify have editors that allow you to design your eCommerce website from scratch. However, if you are pressed for time, building from scratch is not an attractive option.
Thankfully, they both come with pre-designed websites – or themes – that save you the trouble of building from scratch.
All you have to do is pick the one you like the most, edit, and tweak to your heart's content.
Wix Themes
Wix's themes library is quite huge; 800 themes and still counting. About 120 are exclusively for eCommerce. That's a lot!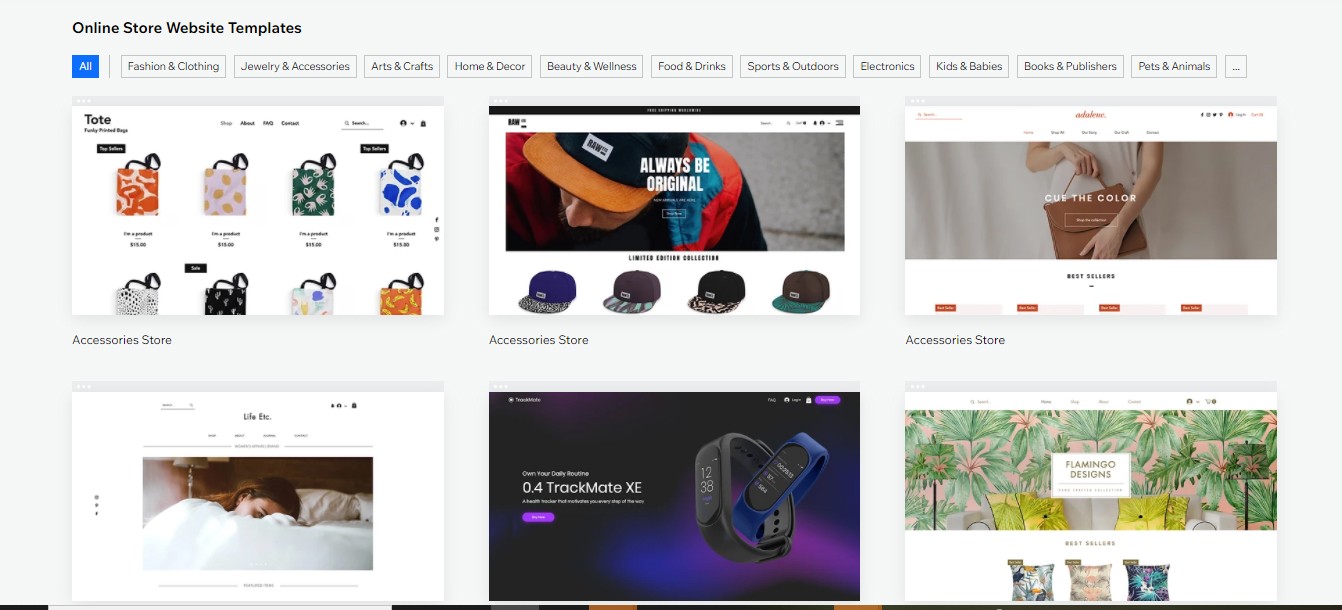 Do you know what is cool about these themes? They are mobile responsive.
This means you don't have to tweak any CSS codes to make your website fit nicely on the screens of mobile users visiting your website.
As if that is not enough, these themes are free. And they are all editable, thanks to Wix's easy-to-use design editor.
Shopify Themes
Shopify has also got an impressive portfolio of pre-designed themes. The problem, however, is that they are limited in number. To make matters worse, only a small fraction of these themes are free – most others are paid.
And they don't come cheap. Some cost as much as $350.
It's not like these themes are terrible, though. For one thing, they come packed with lots of features that you will like.
These features include promo popups, product reviews, recommended products and product review sections, product tabs, and lots more.
Verdict
In terms of theme quality, Wix and Shopify are both great. Wix has the upper hand in the sheer number of free themes it offers. Shopify doesn't compare.
Wix vs Shopify: Features
In the end, functionality, and not necessarily design, is all that will matter. As such, you will want to pick an eCommerce solution that offers features that are robust enough to accommodate your business needs.
How do Wix's and Shopify's features compare? Let's have a look.
Wix: Features
Wix has an impressive array of marketing and content features that will make you drool. Some of them are a robust inventory management system, a dropshipping feature that allows you to expand your product offering, and email campaign automation.
On top of that, Wix has in-built SEO tools, allows you to seamlessly promote your products on social media, makes it easy for you to attract customers with discounts, and lots more.
There's also an Abandoned cart recovery feature that helps you win back sales you would have otherwise lost.
Here is where things get interesting; Wix has a dedicated eCommerce package that comes with lots of features to enhance your online store and make it more functional. It's called Wix Ascend.

Whether you are looking to get more visitors, capture more leads, win more deals, reward your customers for their loyalty, or manage your store, Wix Ascend has got you covered.
But if you still want more out of Wix, you can check out the Wix App market. There, you will find dozens of apps to help you enhance your store.
Some are free. Others are paid.
Shopify Features
Shopify has also got quite some remarkable features. The most prominent is its support for over 100 payment gateways, including Bitcoin.
Other interesting features include support for multiple languages, social media integration, product variation, unlimited products, and more.
Also, Shopify gives you the option of creating gift cards for your customers. Plus, it allows you to add multiple images and videos to your products, thus allowing potential customers to feel what they are buying.
There's also an Analytic feature that allows you to track your marketing data such as sales, Average Order Value (AOV), Returning customer rate, online store session, etc.

Shopify's true strength comes from its sheer number of apps; 6,000 and still counting. There's an app for any feature you would like to implement in your store.
But these apps don't always come cheap. If you are on a shoestring budget, you might have to avoid these apps altogether.
Verdict
There's no eCommerce feature Wix has that Shopify doesn't. Conversely, Shopify outnumbers Wix by a wide margin when it comes to apps, thus making it more powerful for eCommerce.
So, we give it up for Shopify.
Wix vs Shopify: Security
Hackers are on the loose, and they are always on the lookout for websites with security loopholes to attack. If your website is not secured enough, you might become a victim.
When it comes to security, which is better; Wix or Shopify? Let's find out.
Wix SSL, PCI, and Other Security Features
No website is ever truly secured without an SSL on it. Thankfully, on Wix, you don't have to worry about SSL because it is automatically taken care of for you.
Additionally, Wix is PCI compliant, ensuring the safety of your visitors' information are safe as they transact on your website.
There is also a DDoS (Distributed Denial of Service) attack protection. This helps to keep malicious hackers at bay.
Other security features include 24/7 website monitoring, TLS, 2-step verification, and a host of others.
Shopify Security Features
Shopify's security features are also rock-solid. First of all, the eCommerce giant is PCI compliant.
On top of that, Shopify is SOC (Service Organization Control) compliant, an indicator that it has met all security standards stipulated by the industry.
And yes, an SSL certificate is automatically added to your website once you subscribe to a plan.
Verdict
There's no clear winner here. Wix and Shopify handle security excellently well.
Wix vs Shopify: Invoicing and Tax Calculation
One of the many challenges of running and managing an online store is processing taxes. It can suck up a great deal of your limited time if not handled the right way.
Wix and Shopify can automate your tax processing, hence, freeing you enough time to focus on your business.
Wix Tax Settings
Wix gives you the option of managing taxes either manually or automatically. For manual calculation, all you need do is select the region you sell to and then enter tax rates manually. It's your job to update the rate whenever tax laws in the region change.
Managing your taxes manually can be tiring and cumbersome. Automating the process will make your life a lot easier. This is where Avalara Wix comes into play.
Avalara is a software program that handles taxes in real-time in the background while you are busy growing your business.
Shopify Tax Settings
Shopify's Tax handling and management features are second to none.
They let you set up tax rates based on the countries you sell to. You also have the option of setting up tax rules based on location.
If you sell digital, downloadable products and want to set up tax rates for them, you will love Shopify.
For better control, Shopify allows you to override tax rules for certain products and impose tax exemptions for some shipping locations.
Then, there is also Avalara AvaTax, a tax management solution for users on the Shopify Plus plan that manages your tax processing needs in real-time.
Verdict
Shopify offers a more robust tax management solution when compared to Wix, and so wins this round.
Wix vs Shopify: Support
And so we wrap this comparison guide with support. After all, if you can't get help when you direly need it, what's the point?
Wix and Shopify both offer excellent support that you can access at any time.
Wix Support
Wix has a wide array of support options, ensuring you get help when you need it.
There's a blog where you can glean insights and find answers to any bugging questions you might have about using Wix.
If you are unable to find answers on the blog, you can turn to the help center. There, you will find answers to every available question you might have about Wix.
Prefer to get personalized support rather than spending hours digging through help articles? Wix has got your back, thanks to its call-back service.
In this arrangement, you initiate a call to Wix customer support, after which they would call you back.
Alternatively, you can create and submit a support ticket to Wix's customer support team.
These two options are only available to paying customers.
Shopify Support
Shopify offers an impressive number of support options. Community forums, a help center, blog, video tutorials, and webinars are some of them.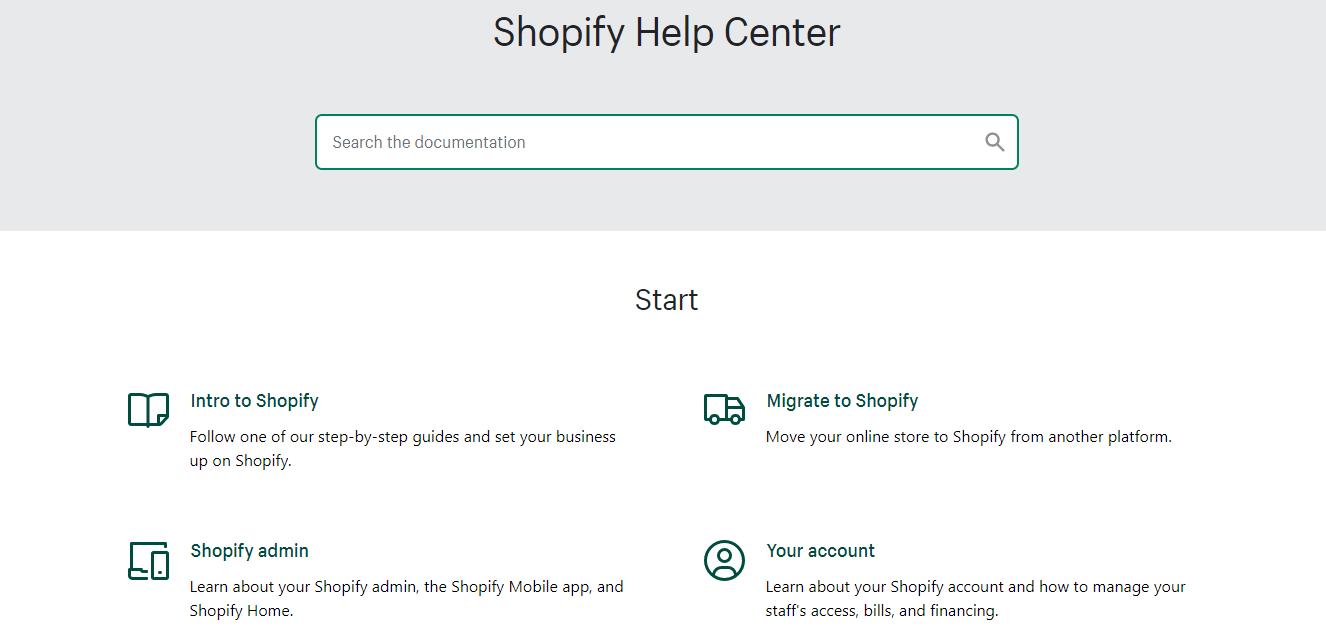 If you are a paying customer, you can get assistance via Live chat, email, and a phone call from Shopify's team.
Interestingly, Shopify can also offer assistance via Twitter when you tweet at them.
Verdict
You don't have to worry about getting support regardless of the platform you choose. Be it as it may, you are better off going for Shopify if you need more personalized support.
Wix or Shopify: Which is Better?
The long and short answer is, none, actually. It's entirely up to you to decide.
With all we've discussed so far, we hope by now you've decided for yourself which is better between the two.
Here's a quick recap if you missed the main points of this comparison guide.
Wix is better if…
You are just getting started with eCommerce and low on budget
Design is your primary focus and not necessarily functionality. Wix has more themes than Shopify
You are looking for something with an easy learning curve
Shopify is better if…
You intend to run a large eCommerce store
You are more concerned with functionality and not design
Looking for an eCommerce solution that handles taxes better
Increase Your Shopify Store's Conversion Rate With Adoric
Have you been finding it hard to convert visitors to your Shopify website into customers? Adoric can help.
Our dedicated Shopify App allows you to make more sales from your website traffic with elegant, attention-grabbing popups.
What's more, you can gamify your users' browsing experience with Adoric and make them stay longer on your website.
Other benefits of using Adoric include:
Reduced cart abandonment
Real-time, accurate analytics
Products recommendation
1000+ pre-designed popup templates
Ready to take Adoric Shopify App for a spin?
Sign up for a free account right away