Pay as your grow
Simple and flexible pricing
You are one step away from growing your website
How many store orders per month you have?
Starting at
per
50
monthly store orders
+0% from Direct revenue
All-in-one solutions for you:
Product recommendations
Popups with form
Promotion popups
Cart abandonment
Gamification popups
Free shipping bars
Grow 2x faster with Enterprise account
Adoric Enterprise
Personal plan for big Shopify players
Unlimited orders
Custom solutions
Personal support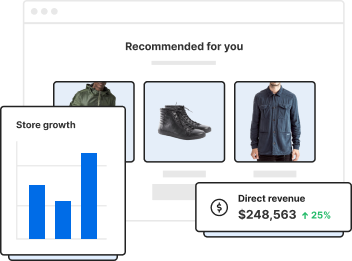 Frequently asked questions
Have questions before you get started?
What happens if I hit your maximum orders?
In this case, we'll contact you via the email you subscribed with before hitting the limit.
How much will Adoric charge me?
The price changes dynamically based on the amount of your orders. We'll charge you at most $399.99, which is the maximum price, and gives 10,000 orders. If you have over 10,000 monthly orders, you should contact us for an Enterprise plan.
How do you calculate Orders for pricing?
We receive the order amount data from Shopify.
Can I use Adoric for Free?
Adoric Recommendations and Popups are available with a free plan for Development Stores only.
What happens when if my amount of orders changes?
The price will change accordingly. As mentioned, Adoric has a dynamic pricing plan.