A

new solution

in the industry: The Falling Gift Game
Grow your email list and sales 3x faster
A unique eCommerce solution designed to help you grow your store's email list faster and boost customer engagement.
Available for platforms:
Available for platforms:
and many more...
What is the Falling Gift Game?
An interactive game where users win coupon gifts by clicking on falling gift boxes.
Why is it better than a traditional popup?
The falling gift game popup can boost your conversion rate by a whopping 30%. Traditional popups don't come close.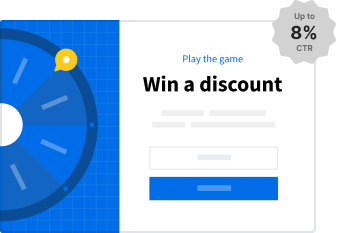 Spin to win popup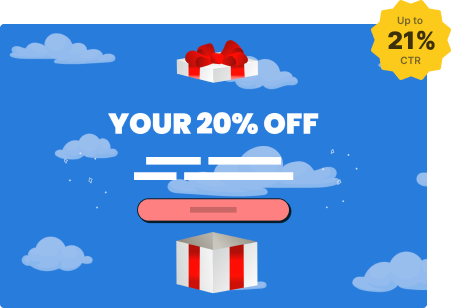 Falling Gifts game
Basic email form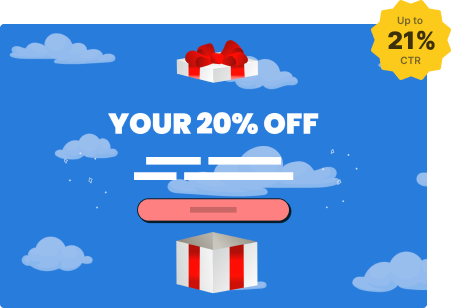 Falling Gifts game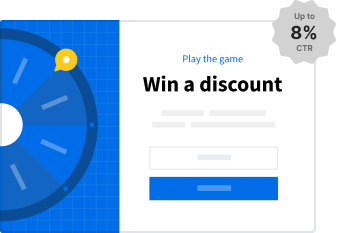 Spin to win popup
Basic email form
Promote your special offers and grow your sales
Promoting your Christmas, Black Friday, Valentine's, etc., special offers just got a lot easier.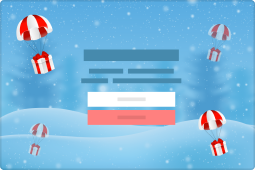 International Holidays
The Falling Gifts popup is great for promoting your sales offers for international holidays like Black Friday, Christmas, Easter, Women's day, etc.
Regional Holiday
Got holidays that are only celebrated in your local area? Our Falling Gifts popup is also great for promoting your sales during such periods.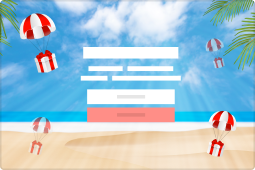 Seasonal Sales
You don't always have to wait for holidays to come by to promote your special offers. Our FG popup is also good for seasonal sales.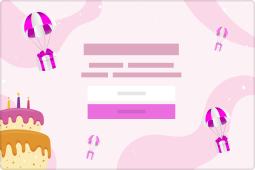 Your Store Birthday
Is your store's anniversary around the corner? Engage your visitors by enticing them with coupons to make them shop from your store.
Easy as ABC
Setting up the falling gift game on your website is as easy as ABC: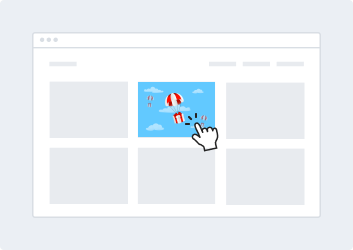 Choose a template
Pick a template from any of our library - we've got a load of them.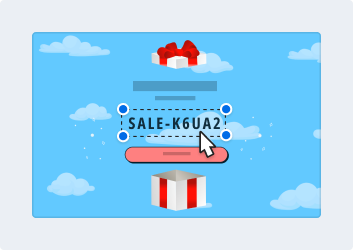 Create a coupon
Create your coupon and specify the value.
Publish the popup
Publish the popup in one click and start growing your sales
Lots of ready-to-use templates
Check out some of the cool falling gift templates we currently have in store for you. You can adapt them to your website's style in just one click.
Customize your popups easily
Customizing your falling gift popups just got a whole lot easier. No fuzz, no coding required, no design skill needed. Just choose the best color, font, background, change text, and change the game display rules, and you are done.
Case study
Learn how an international cosmetic brand, grew their sales by 70% using the Falling Gift game
Ga-de, an international cosmetic brand based in Israel, had difficulties getting leads and converting them into customers. To solve this problem, they deployed Adoric's Falling Gift game on their website. The result was outstanding: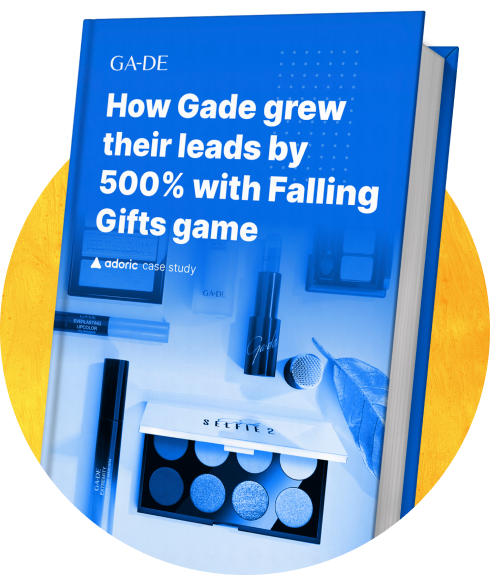 Explore other tools for eCommerce from Adoric: Spin-to-win, exit-intent popup, and shipping bar
In addition to the falling gift popup, we've also got lots of other tools you can use to grow your eCommerce business. They are spin-to-win popups, exit-intent popups, and free shipping bar.
Sign up free
Spin-to-win
Entice your visitors with a chance to win big with coupons, and they will happily give you their emails.
Learn more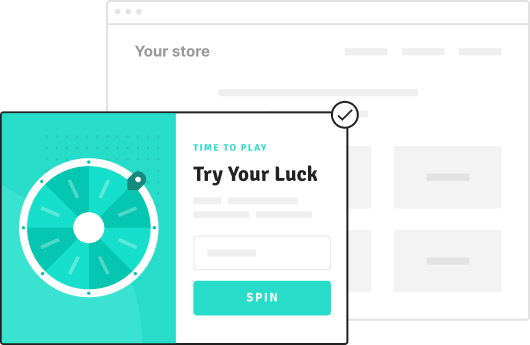 Exit-intent popup
Win back abandoning visitors about to exit your website with exit-intent popups and convert them into customers.
Learn more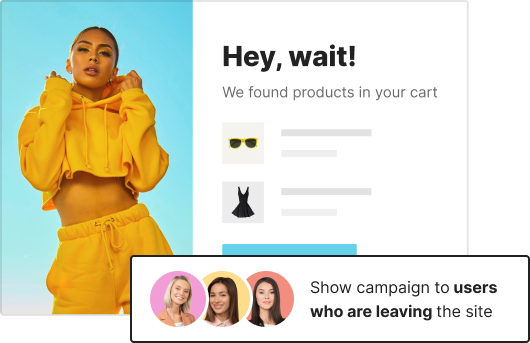 Free shipping bar
Do you offer free shipping? Let your customers know about it by displaying a floating bar on your website announcing your free shipping.
Learn more
Happy clients
At Adoric, we take our clients' satisfaction very seriously. We want to see you succeed! Here are some testimonials from our happy clients.
Adoric has a lot of tools tailored for e-commerce businesses. They are quite advanced and efficient. One of such tools is dynamic content. It has helped my store, and many others too, greatly. Also, I love the fact that Adoric's team takes feedback well - they are always open to their customers' ideas.

Avishay Assaf

E-Commerce Manager @ gade.co.il
Adoric allows us to deliver personalized messages to each visitor in a simple, easy, and fast way. Adoric makes it easy to set up campaign designs for our online store with our brand style. Everything is taken care of right out of the box. With Adoric we can efficiently manage our users' journey, adapting it as buying seasons change. Adoric's support team has really been helpful.

Hagai Yaffe

Director of CRM & Marketing Technologies @ groo.co.il
FAQs
Will the Falling Gift Game make my website slow?
No, it won't. Our innovative gamification tool is very light, hence lessening the load on your servers. This means faster loading time.
Can I use FG with exit-intent?
Yes, you can, and it's easy.
Can I show different games to different customer segments?
Yes, you can, thanks to Adoric's powerful audience segmentation feature.
How can I set up who will see the game?
Adoric's audience segmentation feature makes it easy to set up who sees your falling gift game. For example, you can choose to make it visible only to visitors using a mobile device.
Can I change the colors and pictures?
Yes, you can.
Yes, you can. It's very simple.
Do I need to write codes to customize the game?
No, you don't have to write any code. Our falling gift popups are easy to customize, thanks to our drag-and-drop editor.
Can I save the FG popup and publish it later?
Yes, you can.
Does it work on only Shopify?
Our falling gift popup works with Shopify, WooCommerce, Magento, and many more CMS solutions.
Grow your store with the Falling Gifts game
Outpace your competitors, convert more visitors into buyers and grow your store with the falling gift game.
Sign up free