publishers
Growth tools for publishers
Adoric allows you to deliver relevant, meaningful, and personalized content to your readers, thus boosting user engagement.
Sign up free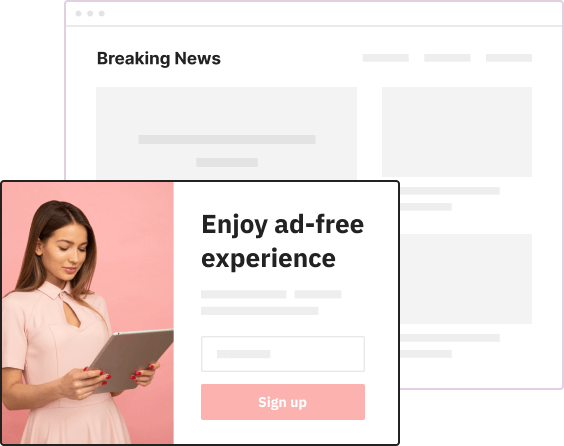 solution 1
Increase readership with attention grabbing sliders
Increase your readership and page views by promoting your content using Adoric's attention-grabbing sliders.
Sign up free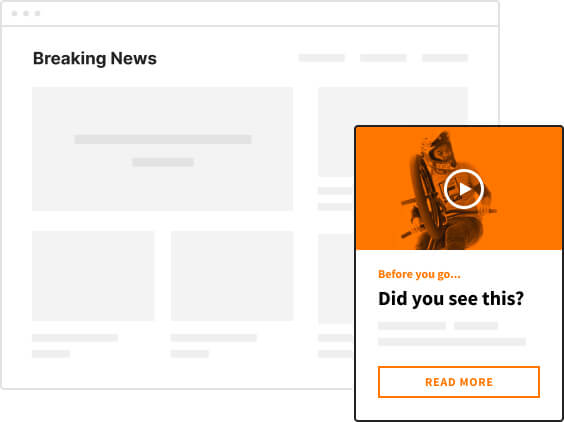 solution 2
Grow your email list, turn visitors to subscribers
Engage visitors and turn them to loyal subscribers by delivering the right web messages, at the right time, and in the right frequency.
Learn more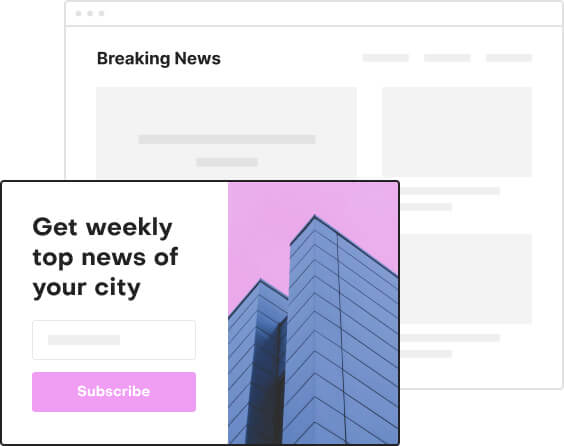 solution 3
Get more followers on your social media channels
Increase your contents' shareability by adding social media share buttons to them, seamlessly with Adoric.
Sign up free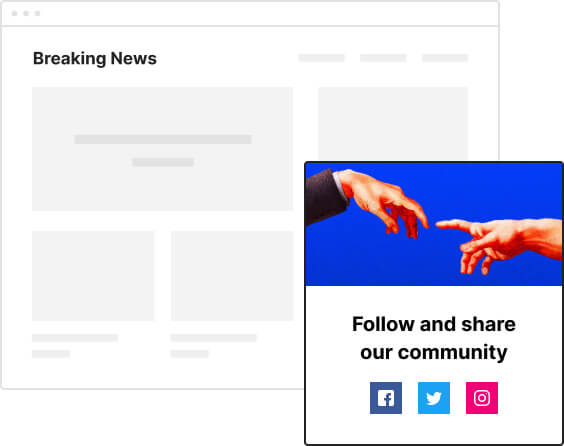 Brands we've worked with
Adoric has helped many global brands optimize their conversion. Here are some of them:
Tons of features, unlimited possibilities
Your imagination is the only limit to what you can achieve with Adoric. Discover how Adoric can help you reach your marketing goals.
See all features
Happy clients
At Adoric, we take our clients' satisfaction very seriously. We want to see you succeed! Here are some testimonials from our happy clients.
Sign up free
I use Adoric literally everyday, and I must say I have really enjoyed it. It's convenient, the interface is intuitive and easy to use. This allows me to perform actions on my own without the help of developers. Adoric has allowed me to increase conversions and exposure for our marketing campaigns. So far, the results we've gotten are much better compared to previous solutions we've tried. Plus, we now see a very high CTR with our campaigns. Also, I enjoy excellent support from Adoric's team - they are fast, efficient, and always filled with good vibes.

Omri Peretz

Project Manager @ jpost.com
Adoric helped us increase the average time readers spent on our website, by allowing us to recommend personalized content to our readers. Thanks to Adoric, we managed to increase the amount of app downloads. The most important thing is that we managed to get high quality leads from both Maariv site and Sport 1 channel. The system is very easy to use. It allows us to create campaigns easily and quickly. Also, customer support has been nothing short of excellent. I am happy to recommend Adoric to other publishers!

Gidon Uzan

Deputy Chief Executive @ Maariv
Create your first campaign today
Create and launch your first campaign in just three steps - it couldn't be any easier.
Sign up free