Are you looking for valuable email marketing statistics to get ahead in 2023? You are in luck because we will be sharing lots of them in this post.
Businesses use several marketing techniques to reach a wider audience and make more sales. One of such techniques is email marketing.
Almost all kinds of businesses use email marketing. It offers excellent results and allows businesses to reach a wider audience. In this article, we'll highlight some email marketing stats that prove why email marketing is so popular and why you should give it a try.
The stats we are about to share with you are from reliable and trustworthy sources.
Let's start:
What is Email Marketing?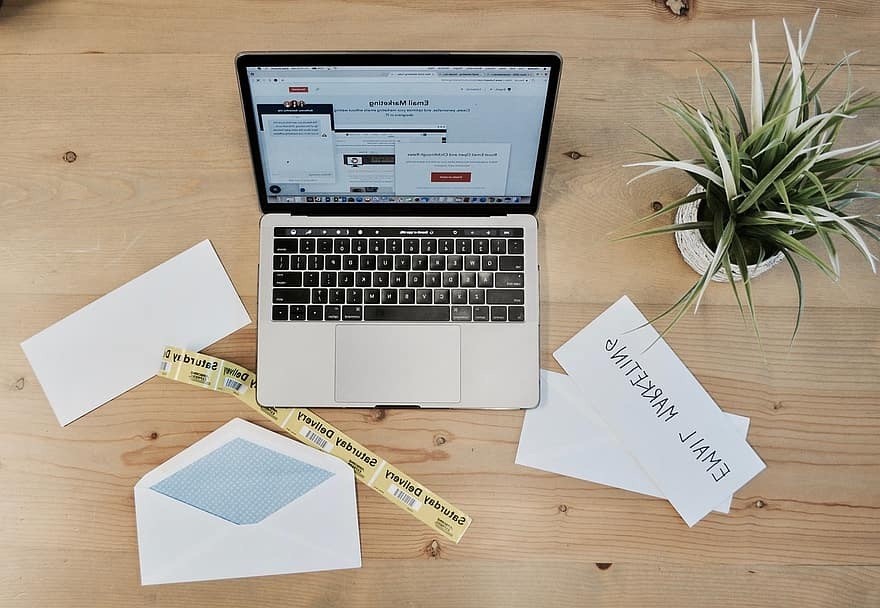 Email marketing can be defined as "the act of sending a commercial message, typically to a group of people, using email."
In simple words, email marketing refers to the act of emailing current or potential clients with the intention to make sales, buy their loyalty, promote your services or products, and solicit donations.
This marketing tool can also be used to keep customers informed about the latest discounts, offers, and changes.
It's a conversion-rich and cost-effective marketing technique that has been in existence for a very long time.
Let's now have a look at some email marketing stats.
2023 Email Marketing Statistics You Ought to Know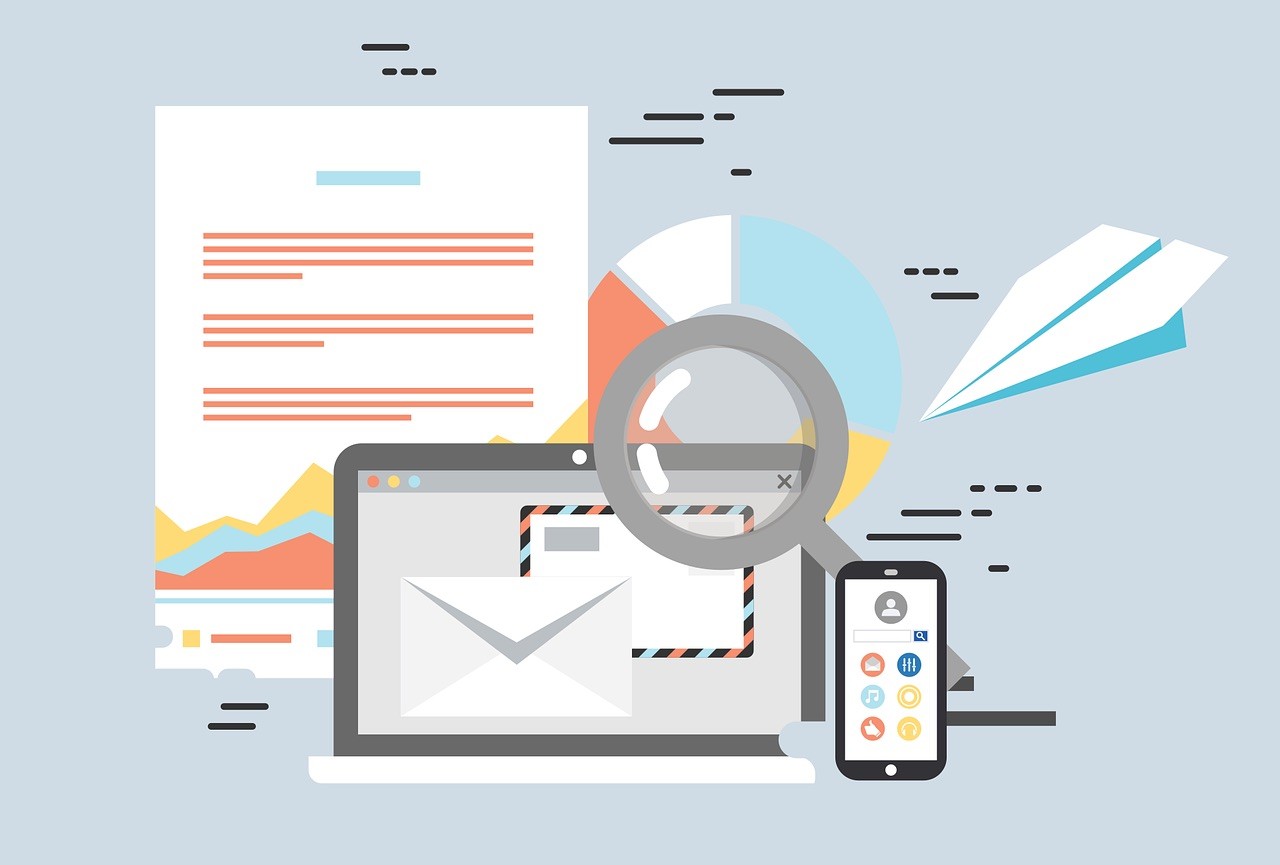 1. There Are More Than 3.9 Billion Email Users
Despite the success of text messages, more than 3.9 million people use emails and the number is expected to hit the 4.48 billion mark by 2024. That's nearly half of the world's population.
This shows that the opportunity is there and no business should miss it. You can use emails to reach your customers any day of the week without having to spend a lot of time or money.
Email marketing comes with the added benefit of including images, videos, and other such elements that can make your emails more attractive.
You can even plan your emails weeks in advance to come up with a campaign that offers good results.
2. Close to 300 Billion Emails are Sent Every Day
More than 293.6 billion emails were exchanged in 2019 and the number is expected to reach the 347.3 billion mark by the end of 2023. However, not all of these emails are sent for marketing purposes.
Individuals and businesses also send work related emails. Some people also use emails to communicate. Still, the volume of marketing emails is pretty high.
3. Offer an ROI of Up To 4,300 Percent
Here's a reason to try email marketing – it offers pretty good returns. Every dollar spent on a good campaign can result in a $42 profit. This is a major reason why so many people use email marketing.
We must also mention that email is the biggest source of ROI for about 59 percent of marketers.
4. Excellent for Content Marketing
About 87 percent of marketers prefer to use email marketing to promote their content. It's among the most used distribution channels. About 81 percent of businesses use it to market their content and it's only a little behind social media.
For many businesses, email engagement is a reliable metric to evaluate performance.
Many marketers pay attention to open rates, downloads, and click rates and make changes to their marketing campaigns accordingly.
5. Not All Emails Get Read
The average email open rate is only 22.71 percent. This means that about 79 out of 100 emails never get read.
Hobbies-related emails enjoy the highest open rate – 27.35 percent. Emails sent by government entities have an open rate of 26.52 percent, and emails related to art rank third as they enjoy an open rate of 26.03 percent.
These numbers highlight the importance of coming up with creative and interesting email subject lines. If you want to beat the industry-standard open rate, then you must create good subject lines.
Recipients typically read the subject line to decide if they should or shouldn't open an email.
6. Over 80 Percent of Businesses Use Email Marketing to Acquire and Retain Customers
Both midsize and small businesses use email marketing to acquire and retain customers.
About 81 percent of small businesses use email marketing as the primary acquisition tool. Similarly, about 80 percent of small businesses use it for customer retention.
This might come as a surprise to some since social media seems like the go-to channel but email marketing still offers great numbers.
7. People Love Welcome Emails 
People love welcome emails. They enjoy an open rate of 82 percent, which is pretty high.
Welcome emails typically get a good response because people are eager to know more about your business and also because businesses usually include discount codes and other such offers in their welcome email.
This means you must work very hard when writing your welcome email as it could be your first and last chance to make an impression. Use the welcome email as well as you can.
Adoric can help you create kickass welcome emails. It offers a bunch of tools such as creative popups and visual elements that can enhance your emails.
8. Only 59.7 Percent of Emails Get Read
We talked about how the open rate is very low, but that's not the only problem. Users who open emails do not always read their content as the average email read rate is pretty low.
This is the US rate and it's worth mentioning that the US has the lowest email read rate out there. On the other hand, the country has the highest skim rate at 21.7 percent.
Companies need to work hard to improve the email read rate. There's no point in sending emails if nobody gets to read them. Consider including special offers, using colors and visuals to attract people.
Special messages should be highlighted and presented in a neat manner so that users who skim through your content can also read them.
9. Personalization Can Improve Results
A good way to increase your email open rate is to use personalization. Emails with a personalized subject line typically have about 50 percent higher open rates.
Consider using individual names in your subject lines and greeting to have more people open and read your messages. There are several email marketing tools or you can use your own favorite email marketing software that can get the job done for you.
If you don't have individual names or if you think it's too much of a job then you can personalize emails by using other elements such as your industry, company name, etc.
10. Emails That Contain Videos Offer Better Results
Emails that contain videos enjoy higher click rates – up to 300 percent.
The success of YouTube has proven the importance of videos. People love to watch, hence consider including videos in your content. However, make sure your videos are well-made, relevant, and interesting. Otherwise, you might lose readers.
8. Emails Can Win Lost Customers
We talked about how businesses can use emails to win back lost customers in one of our previous blogs titled Top Reasons for Shopping Cart Abandonment – and How to Fix It.
Companies can send abandoned cart emails to follow-up with someone who did not complete a purchase. It is very common for people to leave the process midway due to a variety of reasons including distractions.
Sending three emails to these customers can result in 69 percent more success than sending a single abandoned cart email.
9. Readers Enjoy Interactive Emails 
It doesn't matter what the purpose of your email is, interactive emails can be very effective as they improve engagement and offer better results.
Your email marketing campaigns do not have to be limited to a specific format anymore. You can add a variety of elements such as videos, infographics, clickable links,  and popups in your email with the help of Adoric.
Merely adding videos can improve your CTR by up to 300 percent. Some other very good options include GIFs, sliders, and collapsible menus.
They don't only make emails look more attractive but also keep readers glued.  However, it is important to ensure that all your content is mobile friendly since there are more than 3,986 million mobile internet users. This means that over 90 percent of all internet users have a mobile device.
10. Customers Like Weekly Emails
Customers enjoy receiving emails from businesses for as long as they know the business and the email is useful or informative and not spammy.
About 49 percent of users like to receive weekly brand emails including promotional messages according to a 2017 report.
This figure is important as it can help you determine how often to send marketing emails. A marketing email is not a social media post that can be made every day. They have to be planned with care.
11. Your Click Rate Depends on the Number of Employees You Have
The unsubscribe and abuse rates tend to be lower for marketing emails sent by those that have more than 25 employees. However, this stat isn't of much importance because when you think about it, recipients do not typically think of the number of employees a company has when deciding to open or not to open an email.
Emails sent by small businesses can also have good numbers. Nonetheless, here are the numbers:
Abuse rate for companies with 26 to 50 employees: 0.007 percent
Unsubscribe rate for companies with 26 to 50 employees: 0.17 percent
Abuse rate for companies with more than 50 employees: 0.008 percent
Unsubscribe rate for companies with more than 50 employees: 0.18 percent percent
12. The Automotive & Transportation Industry Has the Highest Open Rate
The automotive and transportation industry has an open rate of 45.1% percent, which is the highest. The insurance industry comes at the number two spot with an open rate of 31.4 percent.
Third on the list is the energy & environmental sector with an open rate of 30.9% percent. A few more industries that appear to be doing well are:
Telecommunications at 30 percent
Corporate services at 18.8 percent
Consumer services at 18.9 percent
Publishing at 15 percent
These figures about email marketing are very important as they can help you understand how your business is doing.
13. Transactional Emails Enjoy a CTR of 4.8 Percent
Transactional emails have a very high CTR – almost 3x compared to non-transactional emails – as it stands at 4.8 percent compared to 1.6 percent only.
Marketers can get more out of their efforts through transactional emails.
14. The Average Conversion Rate for Email Marketing is 17.75 Percent
It is important to know the email conversion rate by industry so you can understand where you stand.
The average conversion rate for emails is 17.75 percent, which means about 18 out of 100 people who opened an email made a purchase.
This proves that emails can be very effective for businesses. The number has been growing steadily over the years. The conversion rate in 2016 was 17.39 percent. It grew to 17.63 percent in 2017.
15. Email My Cart Campaigns Are Pretty Effective
Email My Cart campaigns (recovery) emails have a click rate of 22.65 – the highest among all.
Second, on the list are Strong Customer Authentication (SCA) emails with a rate of 18.72 percent. The lower on the list are Browse Abandonment emails at 3.98 percent.
This is because consumers in these groups usually do not have a high rate of intent and most leave websites without looking or adding at items.
Email my Cart campaigns, however, do very well as they enjoy an impressive CTR of 39.42 percent. This is more than 100 percent higher than the closest type – Cart Abandonment at 19.6% percent.
16. Your CTR Depends on the Size of Your Email List
Building email lists that contain at least 1,000 emails have a CTR of 5.32 percent, which is the highest.
Contrary to popular belief, shorter email lists tend to get better numbers; however, it shouldn't have fewer than 1,000 subscribers.
Emails with 2,500 subscribers but less than 5,000 subscribers have a CTR of 3.98 percent. This is because longer lists may contain invalid or inactive addresses, which may cause emails to bounce back.
17. Only 1.95 Percent of Visitors Subscribe to an Email List
This means that if you have 2 percent of visitors converting then you're doing pretty good. This might not sound like a very good number but it's pretty decent considering the average small website gets about 1,000 average visitors.
However, it must be mentioned that the top 10 percent enjoy an opt-in rate of 2.77 percent. Once again, this might not sound like a major difference but it can run into hundreds for a site with a decent number of visitors.
18. Users Generally Do Not Like Spam
Marketers have to be very careful because around 43 percent of users will not think twice before reporting spam. An email is considered spam if it doesn't contain valuable information or the information that it promises. Users typically mark emails 'spam' if they don't recognize the name or email address of the sender.
This is an important figure because users will not open an email that they believe might contain spam. Moreover, marketers have to be careful because certain words can trigger content-based spam filters.
These include words like 'reminder', 'free', and 'money'. Since a lot of marketing emails contain these words, it can be tricky for marketers to come up with solid subject lines without appearing spammy.
19. Email Marketing is Extremely Popular Among B2B Marketers
About 93 percent of B2B marketers use email marketing to distribute content. Reports indicate that email is heavily used for official purposes by businesses. They do not always prefer social media and other channels and like to stick to emails.
We must also mention that email is the top source of revenue for 59 percent of B2B marketers. Moreover, about 83 percent of B2B marketers use newsletters to market content.
Newsletters have been proven to be effective that is why newsletter sponsorship tends to be the new way of advertising brands and companies., which is why about 31% of B2B marketers use them to nurture leads. They only have to be well written with visual elements that you can add through Adoric.
20. B2B Audiences Heavily Rely on Emails for Information
B2B audiences tend to open and read emails as they consider reliable. Emails enjoy a good influence among users, which is a major reason why a huge number of B2B users use them.
B2B businesses spend heavily on email marketing and about 30 percent of them intend to increase email marketing expenditure.
21. About 80 Percent of B2B Marketers Use Emails to Retain Customers
B2B marketers believe that email marketing is a great customer retention tool. If you want to succeed as a business, you will have to work on both acquiring customers and retaining them be it a B2B Marketplace software or an offline B2b marketplace.
22. Email is The First Thing 58 Percent of Consumers Check in the Morning
While most users do not typically pick their phone to check marketing emails in the morning, they do so to read important business communication, which presents marketers a great opportunity.
Despite the popularity of social media, only about 14 percent of users log on to social media pages first thing in the morning. Moreover, reports suggest that users who check their emails first thing in the morning are typically task-oriented and very clear about what they want.
24. About 44 Percent of Consumers Look for Branded Emails
About 60 percent of consumers prefer receiving branded emails through email instead of other channels like SMS. In comparison, less than 20 percent of users enjoy receiving promotional messages via social media.
Make sure to work hard on your marketing message as 60 percent of consumers have taken the suggested action after receiving a marketing email. On the other hand, the success rate is only 12.5% for social media users.
This is because about 44 percent of consumers look for branded emails for discounts and other such offers. Once again, only 4 percent of users go to social media for the same reason.
25. More than 96 Percent of Businesses Believe in Personalized Emails
We talked about how personalization can improve results. Hence, it doesn't come as a surprise that about 96 percent of businesses believe that personalization can improve results. However, about 55 percent of marketers are unhappy with personalization efforts and around 33 percent are satisfied.
This shows that there is a need for things to change. About 50 percent of marketers believe that segmentation can prove to be a very effective personalization tactic. However, segmentation isn't a piece of cake.
As a business, you will have to decide how to segment your audience. You can break your list according to location, behaviors, interests, and other such factors.
Remember that segmented email campaigns get 14.31 percent more opens and 100.95 percent more clicks than non-segmented email campaigns.
Conclusion
These email marketing stats prove that email marketing is here to stay. These email marketing benchmarks 2020 can help you determine the right strategy to win and retain customers through email marketing.