There is no point in having a website if your visitors do not convert.
Businesses spend thousands on different tactics to generate leads. One of the most effective techniques is lead magnets.
This isn't a new tool, marketers have been using this method to make more sales for decades, yet a lot of people still do not know what a lead magnet is or how one can use this tool effectively.
In this article, we'll explain the concept of a lead magnet and how you can use this tool.
What is a Lead Magnet?
A lead magnet can be defined as a marketing tool, also know as performance marketing software to generate leads by offering something exciting in exchange for a potential client's contact information. 
Leads magnets can be in different forms including ebooks, templates, whitepapers, etc.
Why You Need a Lead Magnet
Lead magnets do a very important job. They form a bridge from awareness or exposure to likability and trust.
You will not be able to have good numbers without a lead magnet, which helps attract visitors. 
A buyer's journey starts with the Call to Action button. We talked about this aspect in detail in our blog titled How to Create the Perfect Call to Action to Increase Conversions. 
Next comes the landing page where your visitor will provide the required details such as their email or name. The landing page must be very attractive, neat, and simple so that the user does not get distracted. 
Once he or she provides the detail, show a thank you page and use follow up emails to stay in touch.
You can use lead magnets throughout this journey and even after you get someone's email address. The key lies in knowing exactly when to approach a user and now.
12 Lead Magnet Ideas
Now that you know what a lead magnet is, let's have a look at some great lead magnet examples you can use:
1. Demos and Trials
Most people who land on your website would like to use what you offer for free before paying for it, hence consider offering free demos or trials like we do at Adoric.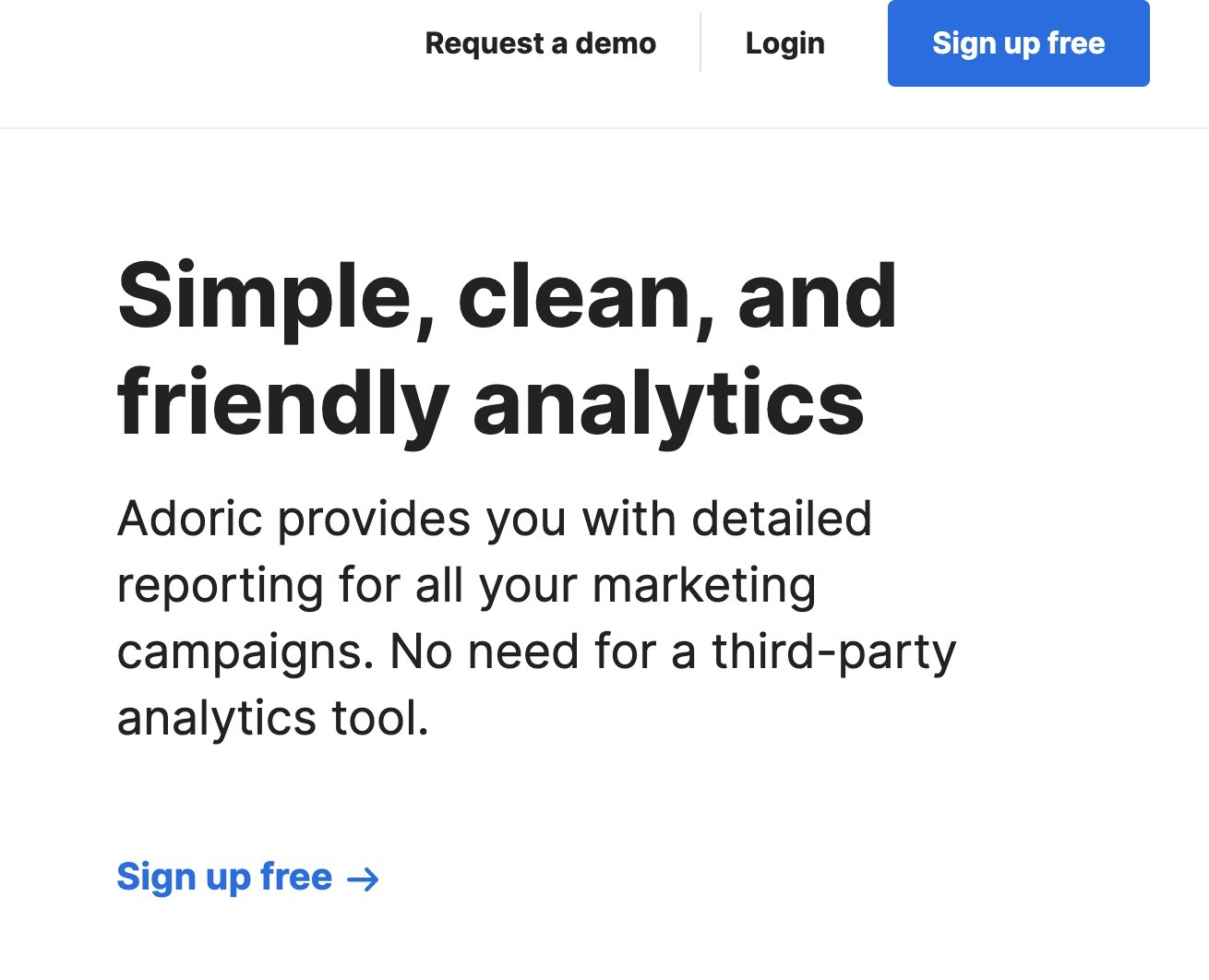 This lead magnet is very effective. Plus, it increases the chances of having a conversion since people who sign up are highly likely to purchase your product if the demo or trial impresses them.
In case they don't convert, you can get in touch with them and know what stopped them from turning into a paying client.
2. Discount Codes
Who isn't interested in discounts? In fact, discounts can make people pay more.
Customers who find your products too expensive might end up buying if you offer a discount. 
Make sure to plan your discount codes smartly, i.e. only eligible if you spend a specific amount of money or buy a specific product. 
3. Proposal
People interested in your business might ask for a proposal. Some businesses offer free proposals in exchange for customer details directly via the website as seen below: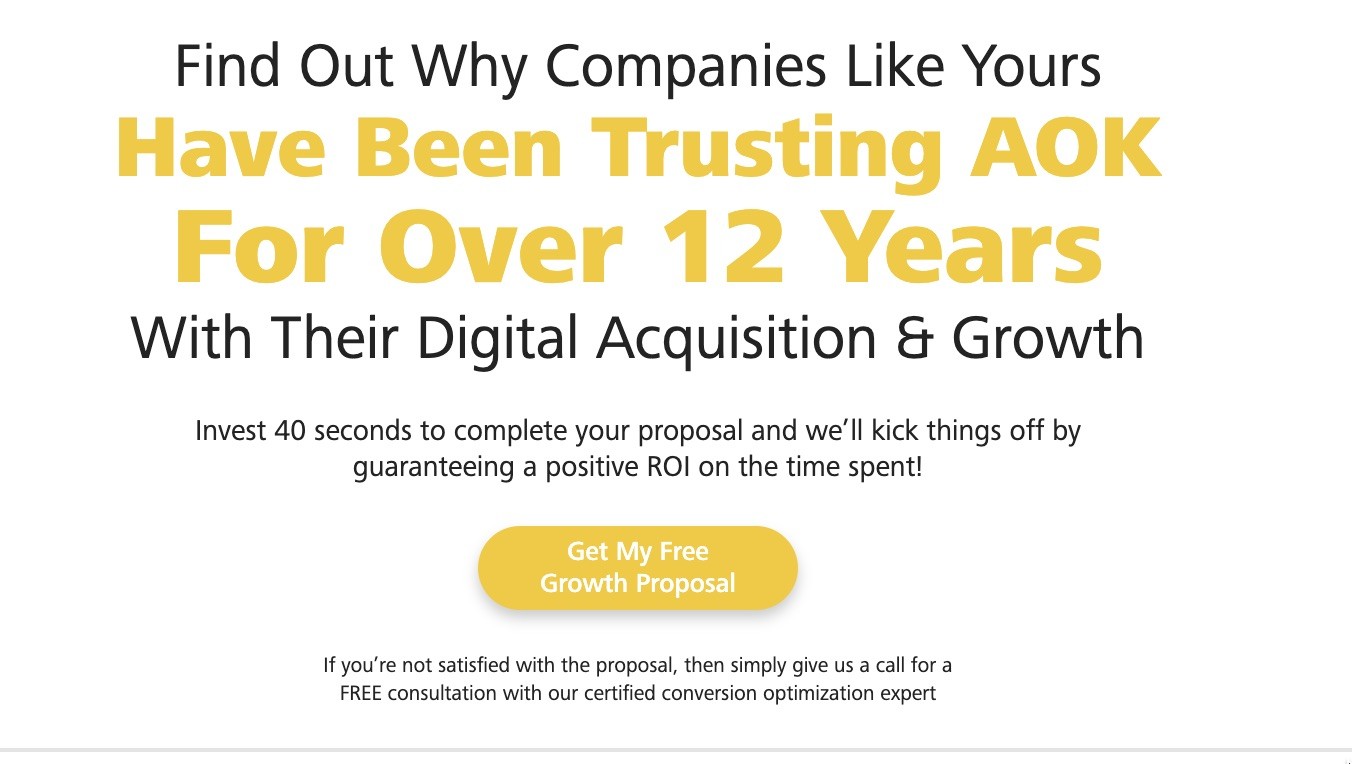 On the other hand, some businesses require clients to get in touch with the team over email or phone and request a proposal. While both methods are effective, the latter can be a little less efficient.
Not everyone who lands on your page would be interested in contacting you to ask for a proposal. People want to save time and energy.
Most businesses have a generic proposal template that they fill to create customized proposals. Even if you don't win the client with your proposal, you will have their email, which you can use to send targeted emails.
4. eBook
This can be a great way to get people to sign up and provide the information that you need.
According to a 2014 report, about 28 percent of Americans read eBooks. However, it's safe to say that there are more readers today since revenue appears to be growing at a rapid pace.
There can be all kinds of eBook ideas you could try – recipe books, how-to books, top ten books, etc. They are best to sell ebooks on your website or used to promote a series of blogs. If you are pressed for time, you can convert a long blog post into an eBook.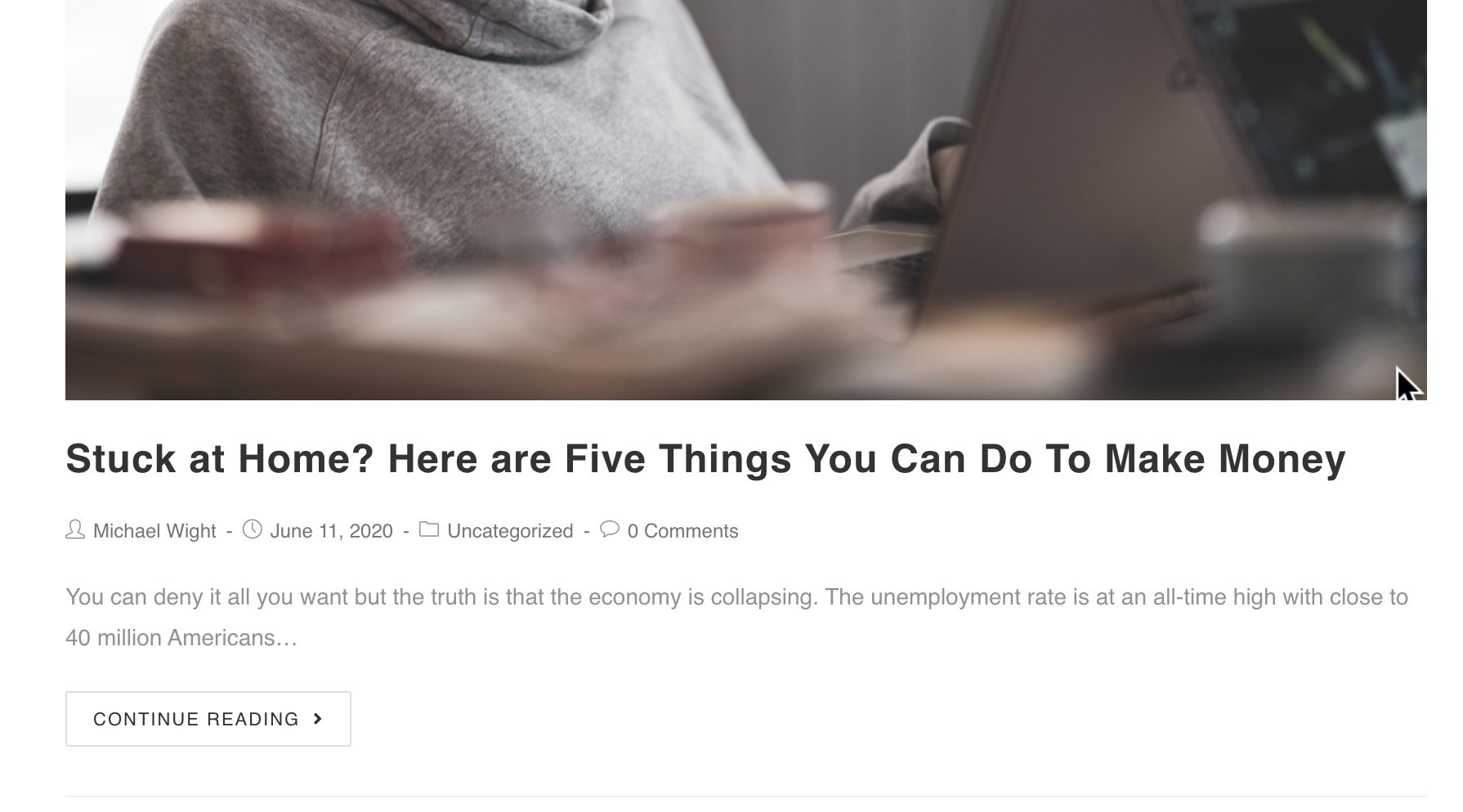 Users who land on your page and like this blog might sign up to get access to a more detailed eBook.
5. Workbook
This can be a great option for businesses that offer services. A workbook can be defined as a document that people can download and complete to gauge how much they've learnt or understood.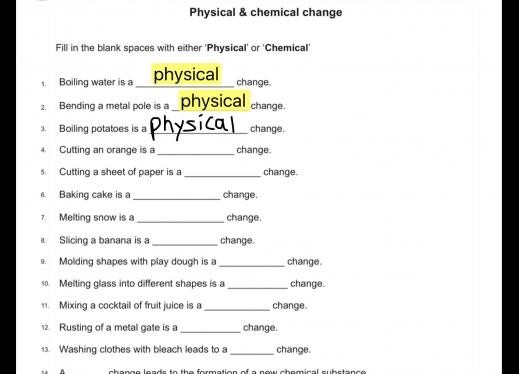 Another benefit of a workbook is that it helps position your business as an expert. However, you must be careful when creating a workbook.
It must be relevant, short, useful, and written according to your target audience. Moreover, you can use the workbook to plug other products and services. For example, those who score a perfect 10 can be asked to download more workbooks.
6. Audio and Video Files
People love to watch videos and listen to audio files. The demand for audio eBooks is also on the rise.
Offer both a live link to stream or download the content so users can have access to it even when they're on the go.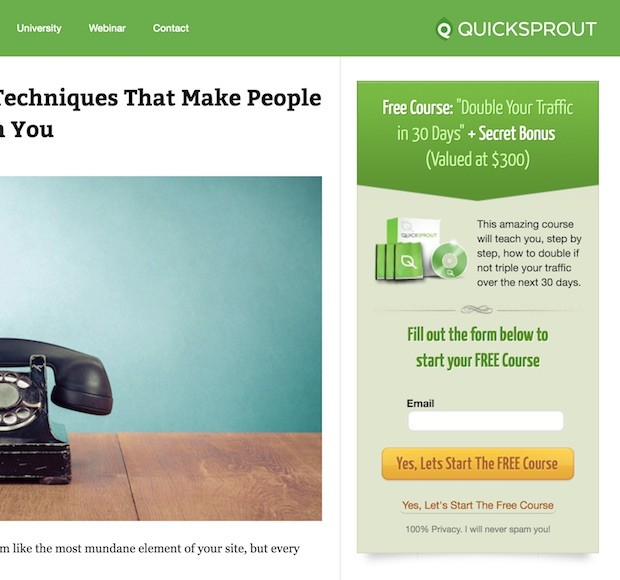 Videos are great as they allow businesses to form a real connection with the viewer by getting a chance to put a real person in front of a camera. 
If your budget allows, you can use a popular face in your video to get more people to bite the bait. Moreover, you don't have to make separate audio and video files. You can strip video off a video and offer it to people who land on your page. You can also use the best Audext MP3 to text converter online here to help you with the following stages of your interviewing work – transcribe audio recording to text file.
7. How-to Guide
How-to guides are different from eBooks and it's best suited for businesses or sellers that offer physical or digital products.
Here are some how-to guide ideas for inspiration:
How to Buy a Product

How to Use a Product

How to Maintain or Clean a Product

How to Sell a Product
You don't have to be a manufacturer to use this strategy. Amazon affiliates can also offer how-to guides.
Let's say you sell vacuum cleaners. Buyers who purchase the cleaner might be interested in knowing more about it including how it works or how to extend its life.
You can create a detailed user guide to cover these topics and reach such people.
The same goes for the buyers of digital tools. Someone who purchases a software recovery tool might want to know how to use it. You can create small guides to target such people and generate leads.
To go the extra mile, you can even create an ultimate guide that covers all the questions one might have about a product. 
The key lies in coming up with guides that are easy-to-understand, helpful, and informative. It can be very difficult to come up with a new topic, especially if you're a retailer and not a manufacturer.
The original seller might have guides to target people. In such situations, you will have to offer people more information. For example, you can include images to make things easier for your readers.
8. Your Secret
Financial and relationship gurus use this technique a lot.
They promise to share their 'secret' in exchange for your contact information as seen below: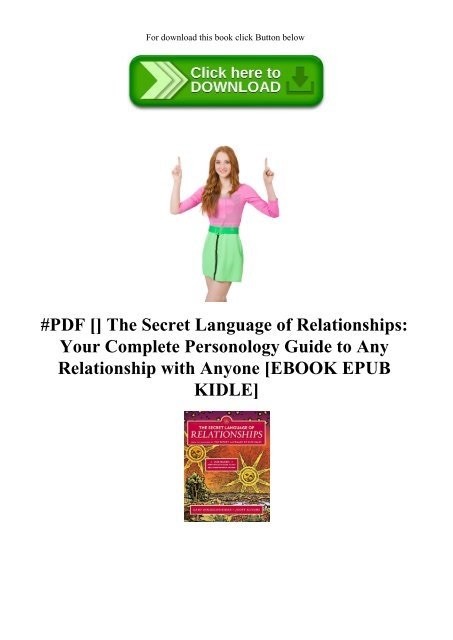 You will have to convince your visitors that you're a guru or expert in the field and you're willing to share your secret.
For example, if you're telling readers how to make $1 million in a year, you will have to share your story and explain how much money you make and the ways you make it.
Visitors will not take much interest in your lead magnet if you fail to convince them you're authentic and interested in sharing your secret.
Adding real life examples, photos, videos, and testimonials can be very effective in this case.
9. Case Study
This option is suitable for service providers but it can be very complicated.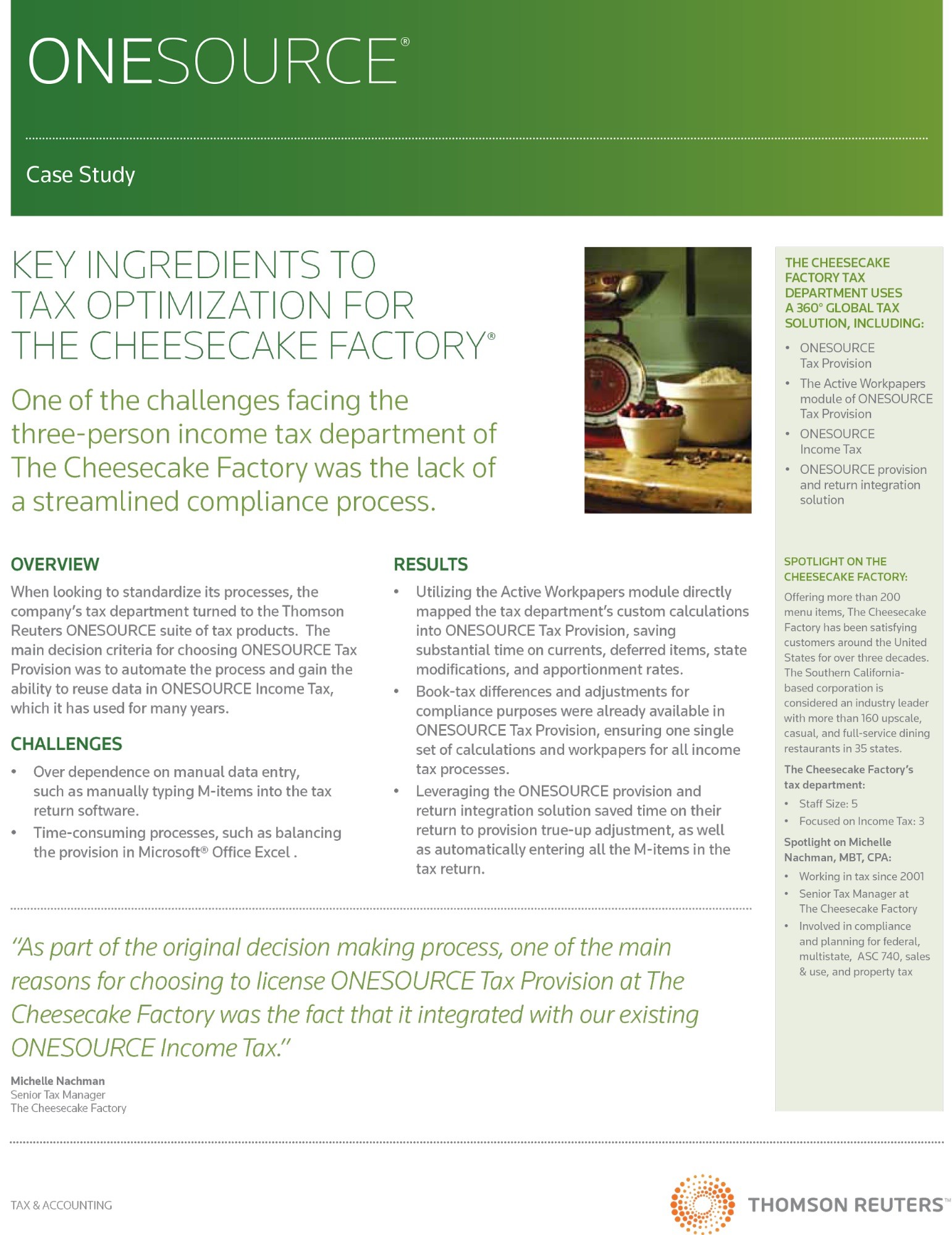 A case study is a report that examines a person's or business's specific challenge or goal, and how they solved it.
Case studies depend on some very specific factors, but the good thing is that a detailed and nicely written case study can be very effective.
They don't only work as lead magnets but can be helpful in making customers purchase what you have to offer. When writing case studies, try to be as detailed as possible. That way, potential customers will find your claims convincing.
Include real data, the history of a project, photos, infographics, and contact information. At the end of the day, the reader should be convinced that you can provide what you offer.
Remember that you might need approval and permission from your client before publishing data related to a specific project. 
10. Webinar
Webinars have very high perceived value. Plus, they can be used to create a sense of urgency to push more people to sign up.
You can use a countdown timer on your landing page to tell people how many days or hours they have left to be a part of your webinar. Adoric offers this tool and can be used to create impressive countdown timers as explained in our How to Use Countdown Timers to boost Conversions with Examples article.
Play on people's natural fear of missing out on something, by telling them they will not get access to the content if they don't sign up now. Even big names like Neil Patel use webinars to get people to sign up: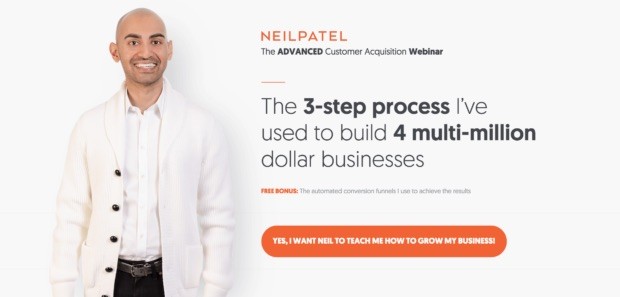 Come up with a topic that people are interested in and make sure to get experts to co-anchor your webinar.
It's a win-win situation for everyone involved. Those who join your panel will get a boost by mentioning their brand name or achievements during the event.
11. Newsletter
Since email marketing offers up to 4,400 percent ROI, a huge number of people use it to collect emails.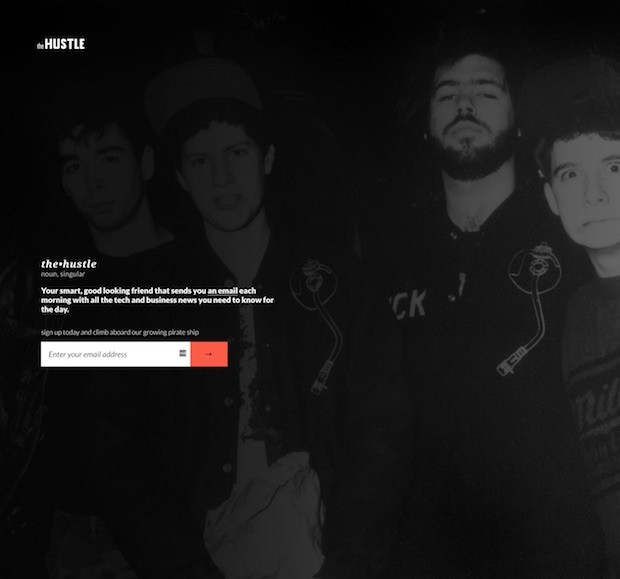 Offer something exciting to make people opt in. At Adoric, for example, we send regular newsletter with secret tips, downloadable content, and latest updates to keep our subscribers happy and engaged. 
12. The Checklist
A checklist can be defined as "a list of items required, things to be done, or points to be considered, used as a reminder."
If you publish instructional manuals or blog posts then the checklist can turn out to be a very effective lead magnet tool.
The best part about checklists is that they're very easy to create. We suggest creating one while you're writing a blog post so that you don't have to research again.
Create a few bullet points and get rid of points that aren't needed. Break the list into a numbered guide to make it easier for the reader to follow.
Consider allowing users to print it so that they can physically check items as they complete 'em. Printable documents are in demand and do well.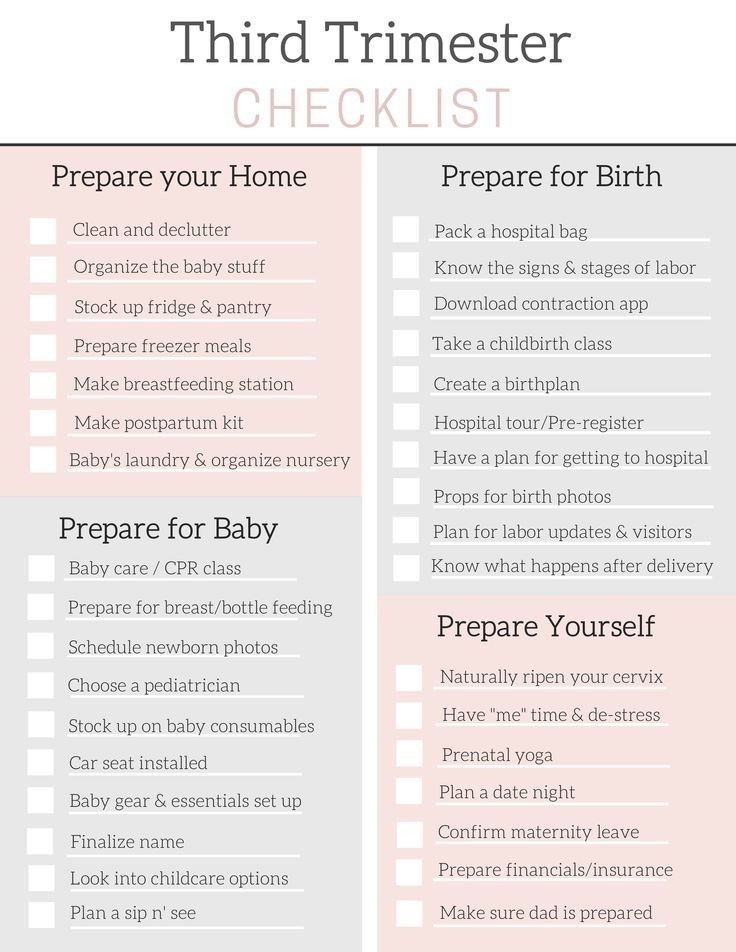 Consider the above checklist. It can be very useful for expectant mothers and they might happily share their name and other such details in exchange for the document.
9 Tips to Create Effective Lead Magnets
Now that we have covered some great lead magnet ideas, let's talk about how you can use these in the right manner.
#1 Understand Your Buyers
Your lead magnets will not work if they're not targeted.
If you offer a generic lead magnet, you might end up with information that's of no use to you.
The truth is that not everyone who lands on your site is your target audience. Let's say you sell animal feed and write a blog titled "How to Maintain Your Garden When You Have Pets."
People who land on this specific blog might be interested in services related to lawn and not animal feed. Getting them on your email list might not offer any benefits. In fact, it might affect your ROI, so make sure to understand your audience including what they want, who they are, and where they're coming from.
This will help you create and design the right lead magnet.
#2 Carefully Identify Your Value Propositions
A value proposition is defined as " the value a company promises to deliver to customers should they choose to buy their product."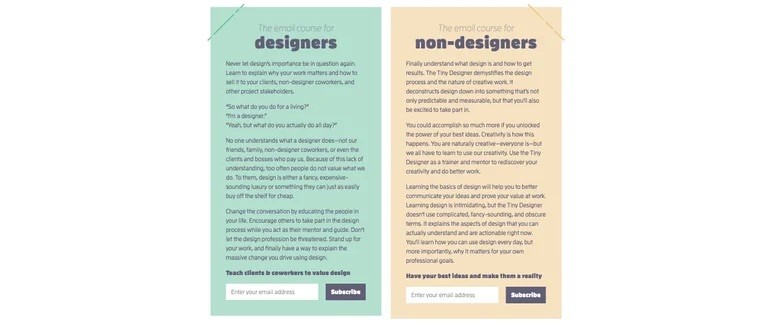 Not just the final product but also the lead magnet has to offer something 'positive' or of value to your visitors. 
For example, if you sell vacuum cleaners then a guide on how to use your product will not be of any use to people who have not already purchased the product. It will only help target people who already have the cleaner.
If you wish to win new buyers then you will have to use some other lead magnet such as a discount code.
#3 Use Separate Lead Magnets Based on Your Buyer Journey
Typical lead generation forms are not very good at telling how serious your leads are. However, forms with lead magnets can do it.
Once again, you can offer manuals or maintenance guides to people who have already bought your products. 
On the other hand, you must offer something different to people who do not know much about your products and have landed on your page for the first time.
Cookies and other such tools can be used to understand at what step of conversion a customer is.
#4 Choose the Right Lead Magnet Based on Your Industry
We have covered a dozen lead magnet examples earlier in this article but not all might be right for you. Consider not just your audience but also your industry when selecting a lead magnet.
A how to guide, for example, can be great for a business that offers physical or digital goods but not for a politician looking to gain support. 
#5 Keep User Experience in Mind
Merely having a good idea is not enough, you must be able to execute it in the right manner.
You can create the most impressive eBook in the world but nobody is going to sign up for it if you don't present it in the right manner. You must pay attention to everything from the eBook cover to the landing page design to the message you use to present the eBook.
The form on your landing page, for example, should be simple. Don't place a form that's too hard or too lazy to fill. Avoid asking for information that you do not need and make sure to choose a font that's easy on the eyes.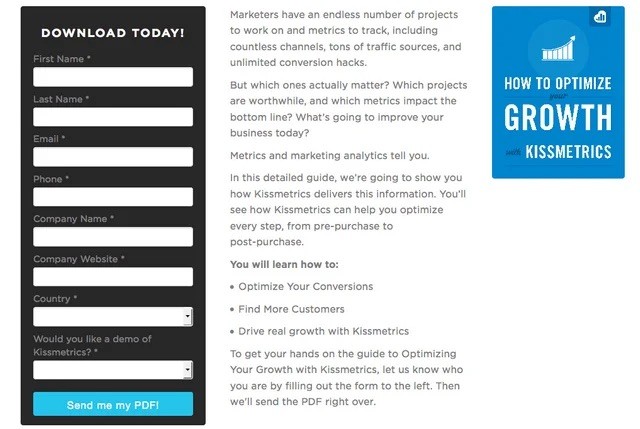 The form above, for example, might look good but it has sections that are of no use to someone who is only interested in getting the name and email.
#6 Show Users What They'll Get
Users who do not know much or anything about your business can be hard to entice with a lead magnet alone. For such people, it is important to offer a small teaser. This can push your opt in rate by up to 85 percent.
For example, if you offer an eBook as a lead magnet then offer a summary to your readers so that they know exactly what the eBook is all about. Similarly, if it's an email course then offer the first lesson for free so that users know what to expect.
#7 Pay Attention to the Numbers
Make sure to have a look at analytics and know everything from how many people land on your site, how many people choose to access your content, and how many people go ahead and use or download it.
This information will help you figure out what you're lacking and where you can improve to get more people to sign up.
#8 Keep Changing Your Strategy
Use the A/B test offered by Adoric to see how changes impact your success rate. A few things you can change include the image used on the page, the placement of the CTA button, the CTA message, the font on your page, the background color, etc.
Keep A/B testing these elements until you find what hits the spot for you.
#9 Keep Updating Your Content
Remember that your content will get old with time. If you want to continue to win clients then you must revise and update your content from time to time.
For example, an eBook with the title 'Best Ways to Make Money in 2020' will not be very effective in 2021.
Similarly, a guide on How to Stay Safe During Corona might not attract visitors once the pandemic ends.
Conclusion
Lead magnets are very effective, you only need to pick the right one and use it in an efficient manner. We hope this guide will help you get more signups and conversions. If one thing doesn't work then move to another until you find the sweet spot.