Social media marketing is here to stay. About half of the world's population is on social media, hence it doesn't come as a surprise that businesses look for reliable social media tools to drive more sales.
In this article, we'll have a look at some of the best social media marketing tools that can help you make more revenue.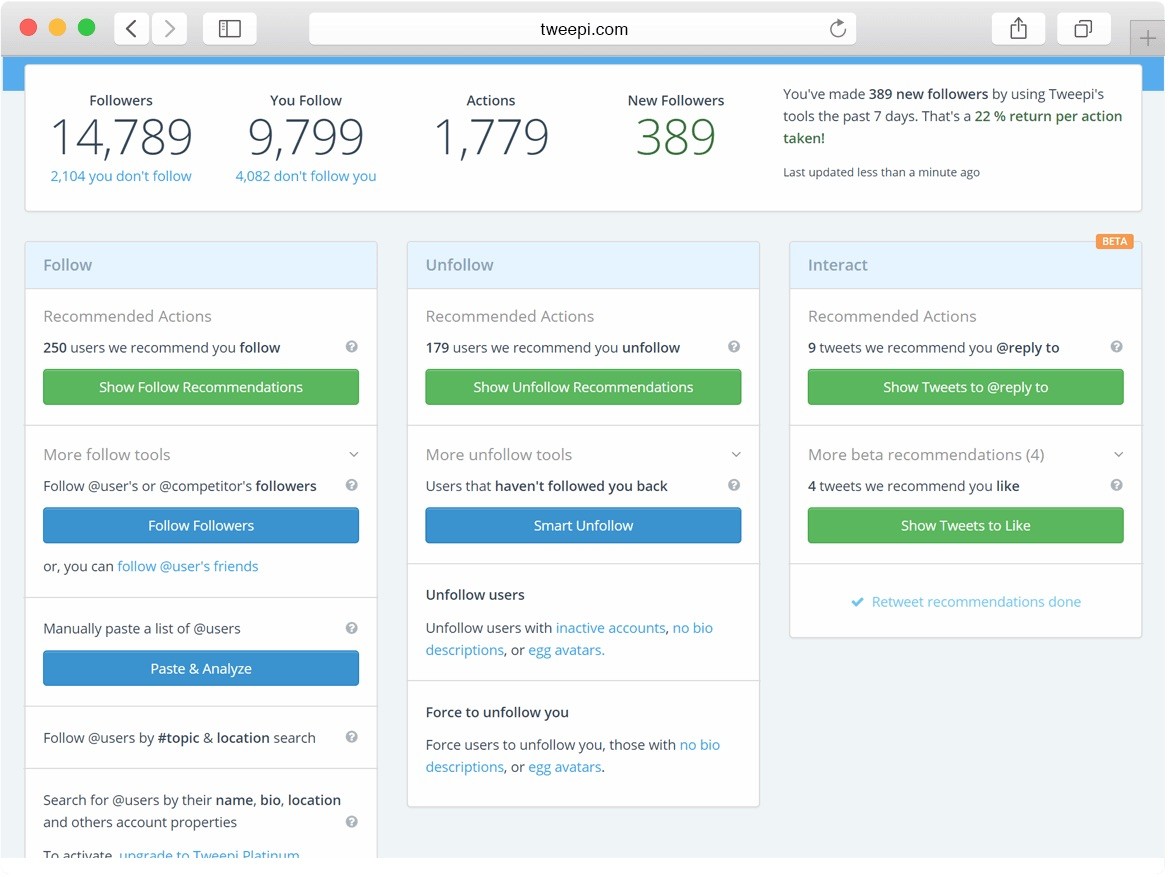 Tweepi is designed to help you find more Twitter followers. It works by identifying your niche or topic and searches for users interested in the same subjects so you can mention them in your tweets and get them to notice you.
This tool can be great for businesses looking to build a strong following on Twitter. It supports multiple languages, geo-location, etc. 
The cheapest plan starts at $10.75 per month if you sign up for a whole year.

An easy way to generate interest and gain more followers is to start a contest or giveaway. Woorsie can help you manage this element as it can be used to create excellent competitions, contests, and giveaways.
Some of its main features include dedicated social media buttons, share buttons, referral rewards, pre-made templates, drag & drop builder, conditional logic options, export CSV file, 1-click pick winners, analytics, reports, fraud detection, etc.
You can start for free or sign up for a paid plan – starting as low as $23 per month – if you expect more than 50 entries per month.
Giveaways can be embedded anywhere, from your social media profile to Woorise's landing page.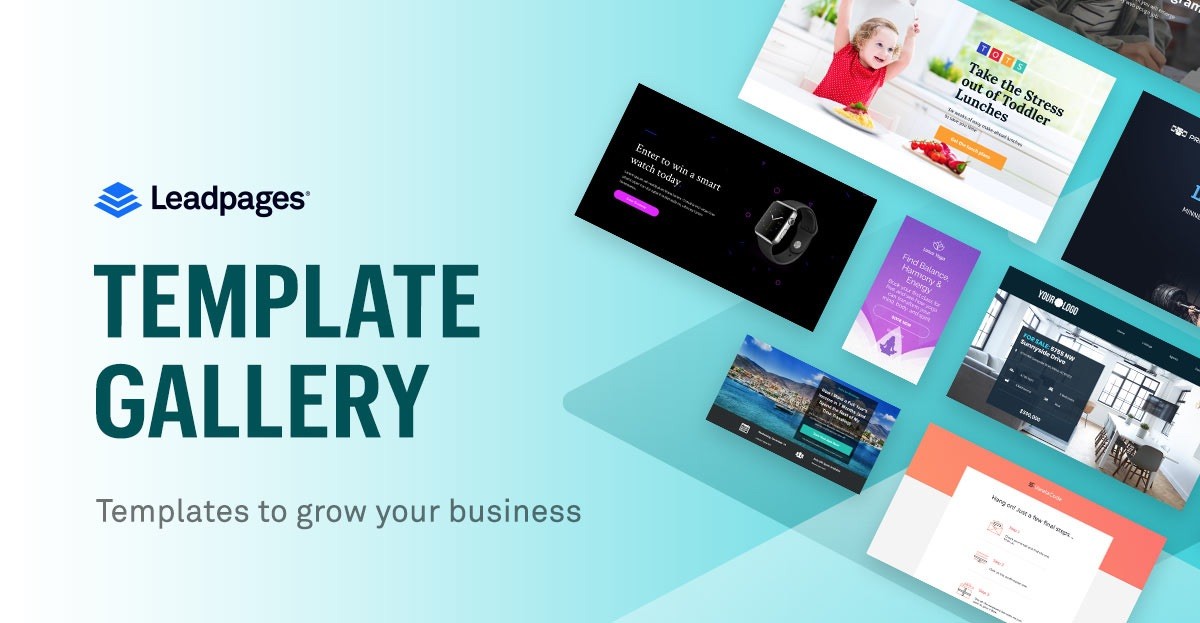 The main aim of Leadpages is to help businesses collect emails. However, it can also be used to improve your social media following.
Leadpages has the ability to build impressive Facebook ads without having to download additional plugins. It offers built-in templates that can be used to create ads with different elements.
You can customize templates, change photos, text, etc., to create ads that offer good returns.
The cheapest package starts at $25 per month. The good thing is that all plans come with free domain and hosting when you buy annual packages.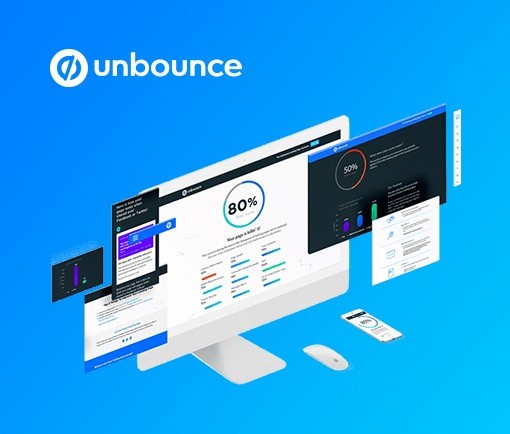 There are few tools as easy to use as Unbounce. It offers drag and drop functionality and very detailed guides that make the job easier. Some other cool features include lead generation, templates, and A/B testing.
This isn't a social media tool but you can use it to create landing pages to bring more attention to your social media handles.
The company offers a free trial but you will need to choose a paid plan to enjoy all the features. They start as low as $72 per month.
Do you struggle with crafting a successful social media strategy? Are you trying hard to gather all necessary metrics to prove your success in front of your boss? If yes, you probably need a social media analytics tool, and Sotrender can be a great choice. 
With Sotrender, you can easily check your content performance and your audience preferences. By having access to your competitors' activity and data, you'll be able to optimize your strategy even better. If social ads are the core element of your strategy, in Sotrender you'll find all the necessary KPIs about their effectiveness. 
As every marketer's task is also to sum up and report monthly results, by using Sotrender you'll be able to generate summary reports literally within minutes.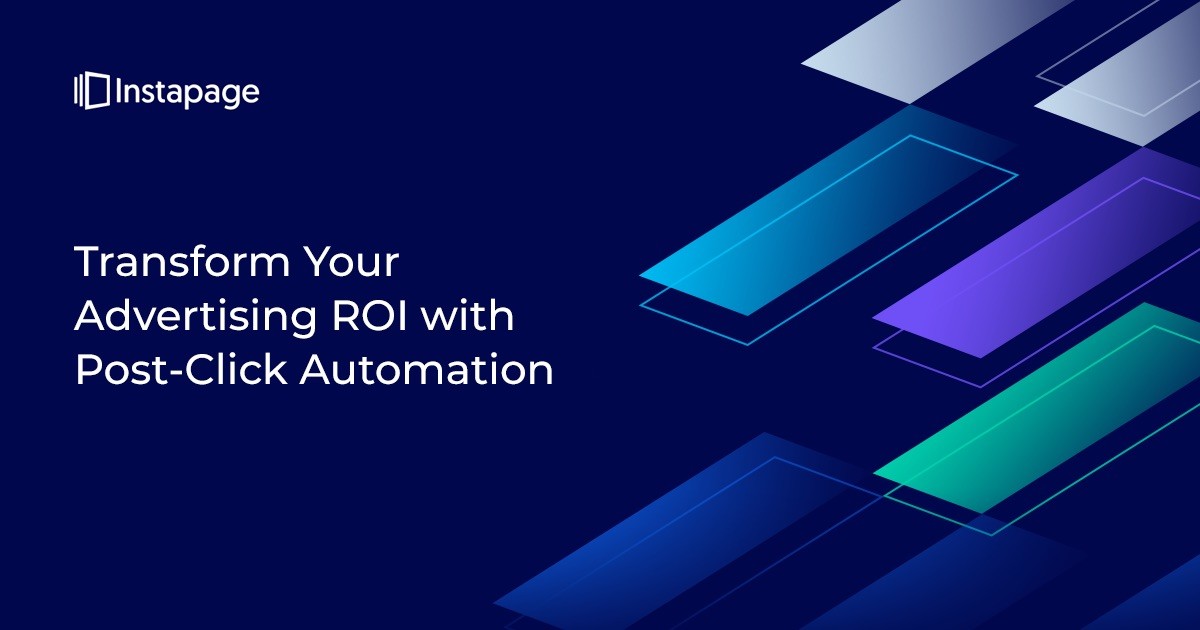 Instapage is mainly designed for collaboration and integrates with several popular CRM and email marketing platforms like Salesforce, Hubspot, and MailChimp. 
It offers some cool features like drag-and-drop, A/B testing, lead capture forms, campaign management, and heat maps.
The company offers special solutions for Facebook Ads. Get in touch with the company to request a demo and get a quote.

AeroLeads is an email verifier tool made to automate the email searching process and boost lead generation.
It can be used to improve your social media standing by helping you find potential buyers to market your products or pages to.
You can start with a free trial or choose one of the paid plans starting as low as $49 per month.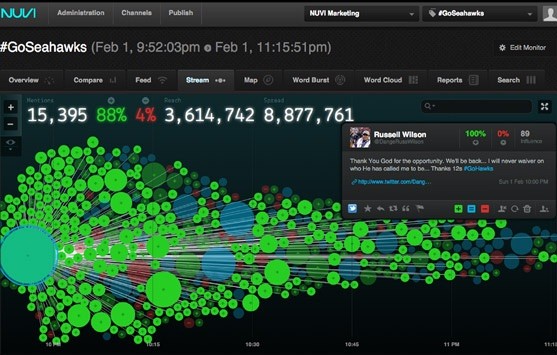 Used by big names like Nissan, Uber, and Chevron, Nuvi is a popular social media marketing tool designed to improve customer experience to help you win and retain followers.
It provides up-to-date social media analytics that businesses can use to plan campaigns. With this tool, you will be able to manage your reputation, plan your posts, and engage with followers.
The company offers a demo upon request. 



Looking for a feature-rich social media management tool to build your online presence? Then look no further than Social Champ. It is a well-rounded social media management platform that breaks down every marketer's digital struggles. With its incredible features, the platform supports major social media platforms like Facebook, Twitter, LinkedIn, Google Business Profile, Instagram, TikTok, Pinterest, and YouTube. 
With Social Champ, you can upload tons of content at once using a Bulk scheduler, get a clean social inbox with unseen messages and comments, and track down all the actionable insights for all your social media posts with the detailed analytics feature. 
The tool is pretty affordable without any dip in performance. Social Champ offers a limitless FREE plan with scheduling options. The paid plan starts from $29/month.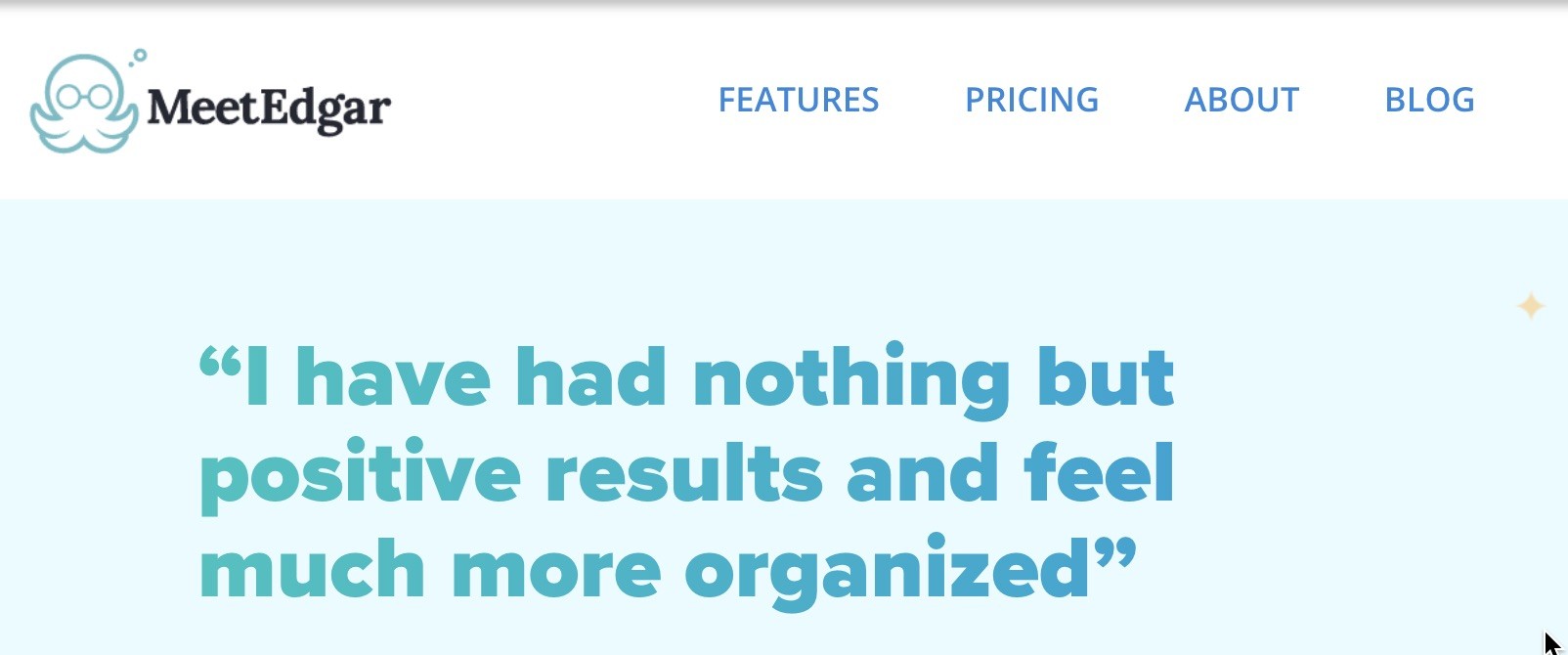 Dedicated to social media management, MeetEdgar is the go-to tool for many small businesses. It makes it easy to schedule and organize content while also giving the option to automate publishing.
The tool is pretty affordable at $19 per month and comes with a 7-day trial. It supports most major platforms like LinkedIn, Instagram, Facebook, and Twitter and comes with some additional features including A/B testing, email updates, and shortened links.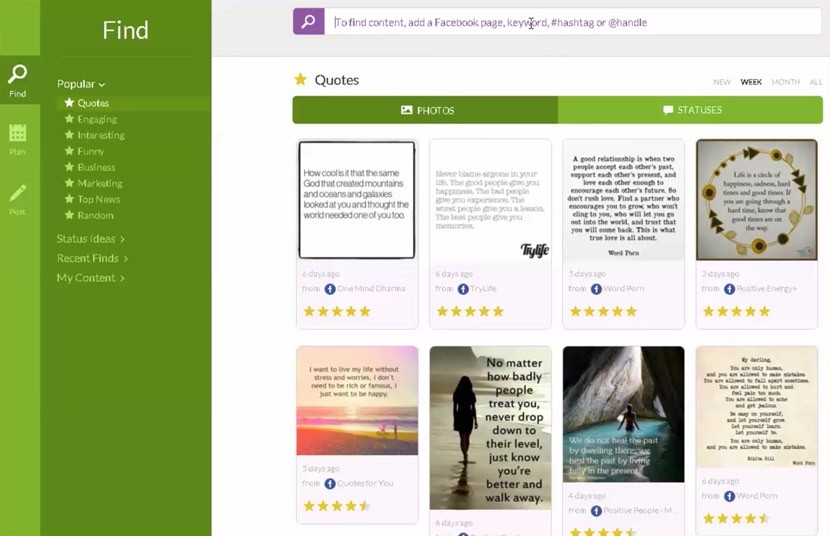 Social media management can be quite difficult. This powerful tool is designed to make it easy to manage multiple social media profiles as it gives marketers the option to easily find, plan, and post content.
With this tool, you will be able to search social media databases for interesting content. The tool also has a prediction corner that helps marketers gauge how their content is expected to perform.
The cheapest plan starts at $3 per month. Plus, the company offers a 30-day money back guarantee.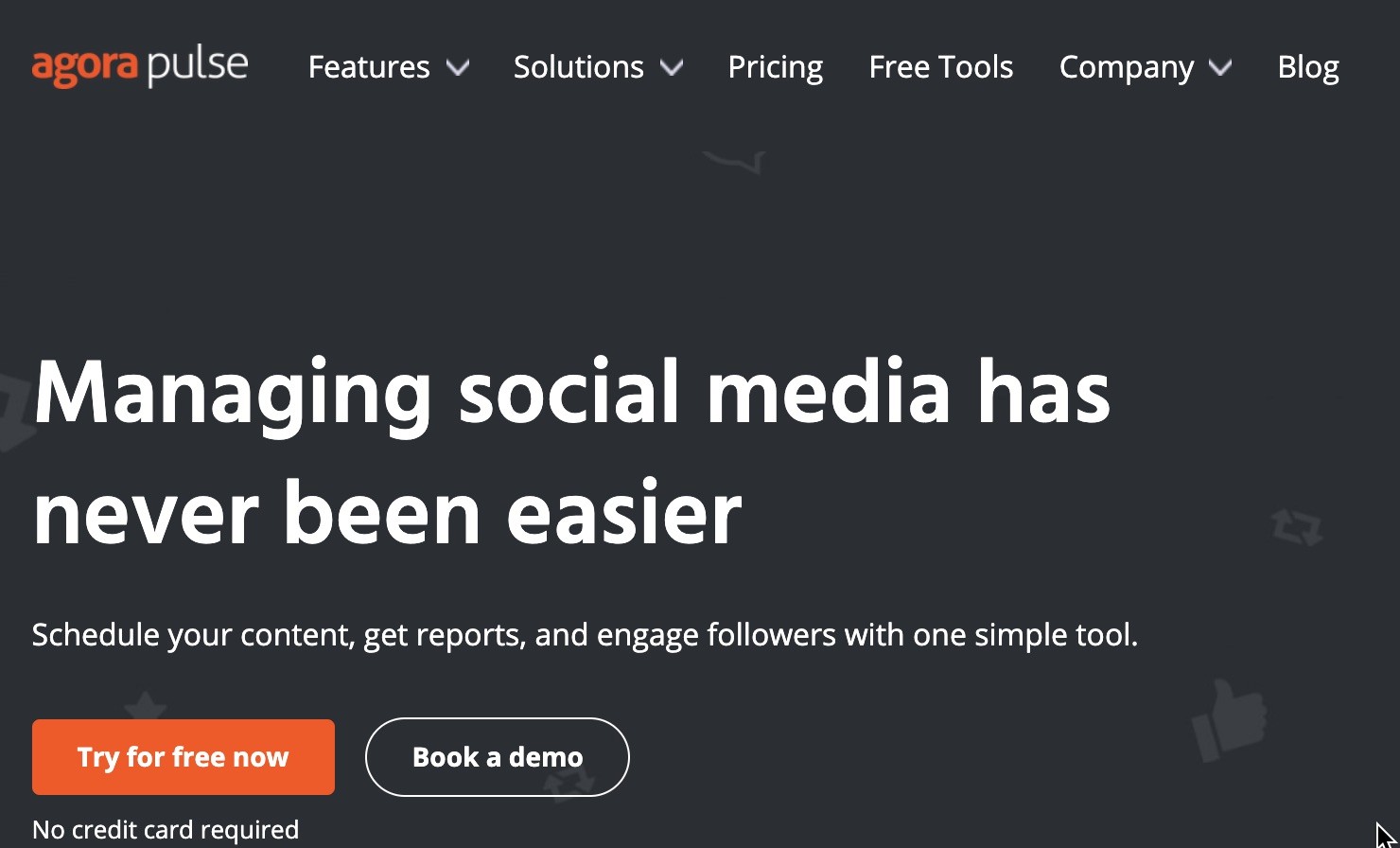 AgoraPulse is among the best social media marketing management tools. It's made for both teams and agencies.
It supports most social platforms including Facebook, YouTube, Twitter, Instagram, and LinkedIn. AgoraPulse covers everything including marketing, management, and monitoring.
With this tool, you will be able to plan and schedule posts, perform analysis, run promotions, competitions, and quizzes, while also getting to collaborate with your staff.
AgoraPulse offers some free tools and a demo. However, you'll have to sign up for a paid plan to enjoy all the features. The cheapest plan starts at $79 per month. There are Agorapulse alternatives like Planable or Buffer who have an extended free trial with more features to test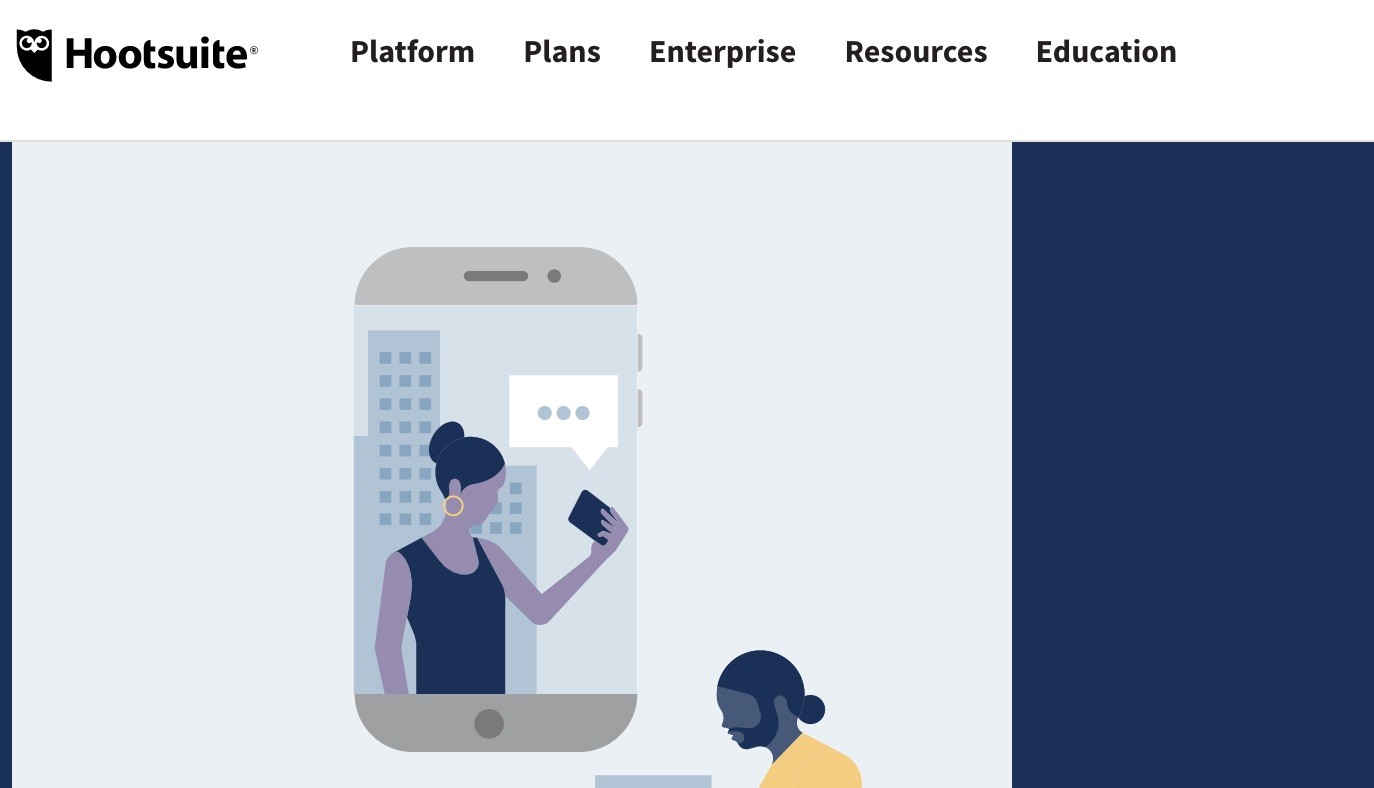 You can't go wrong with Hootsuite. It's used by more than 10 million professionals including some big names like Marketo, SXSW, and Melia.
The tool comes with the ability to analyze and schedule social media campaigns. It supports more than 30 social media APIs including Facebook, Instagram, and LinkedIn.
Some of its best features include detailed analytics, multi-campaign support, and reports. Plus, it comes with a free plan.
Adoric is a complete tool that can help you identify leads, convert them, and keep them coming back. 
However, it also serves as a social media marketing tool. With Adoric, you will be able to know exactly where users are coming from. Plus, you can use it to create impressive popups to drive traffic to your social media pages.
It can be difficult to generate a good social media following. With Adoric, you will be able to promote content in a better manner.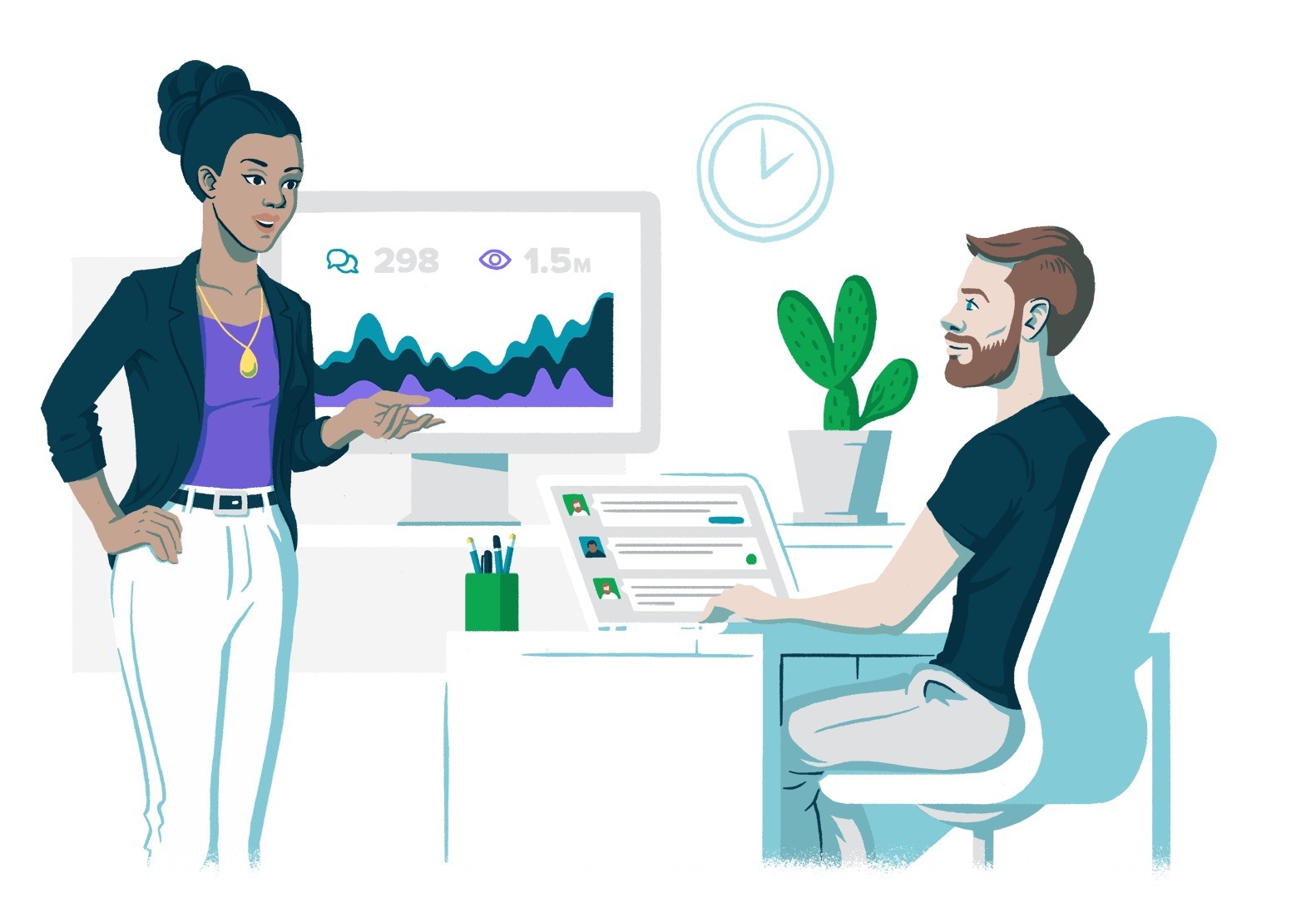 Sprout Social claims to be a complete social media management solution. It allows marketers to schedule posts, track keywords, monitor competitors, identify influencers, analyze stats, and discover mentions. 
It supports top platforms including Twitter, Facebook, Instagram, and LinkedIn. But that's not all; the tool also has some cool collaboration features, making it suitable for agencies.
You can start with a 30-day trial or choose a paid plan.  Starting as low as $99 per month.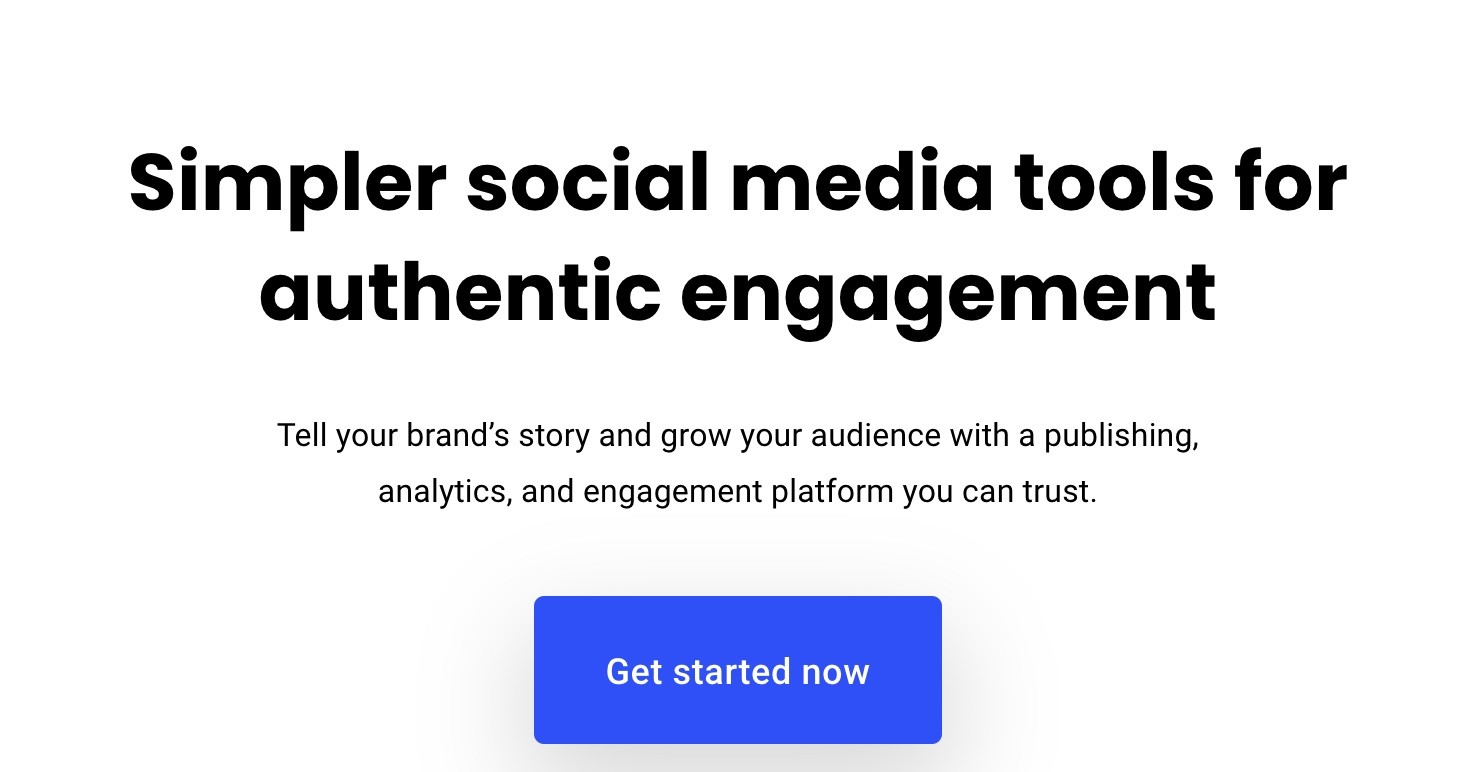 If you like things simple then consider Buffer, one of the easiest social media management tools to use.
With this app, you will be able to analyze performance, manage multiple social media accounts, and schedule posts. The app originally only catered to Twitter users but it now supports other platforms such as Instagram, Pinterest, Facebook, and LinkedIn.
You can opt for a 14-day free trial to know how it works or sign up for a paid plan starting as low as $15 per month.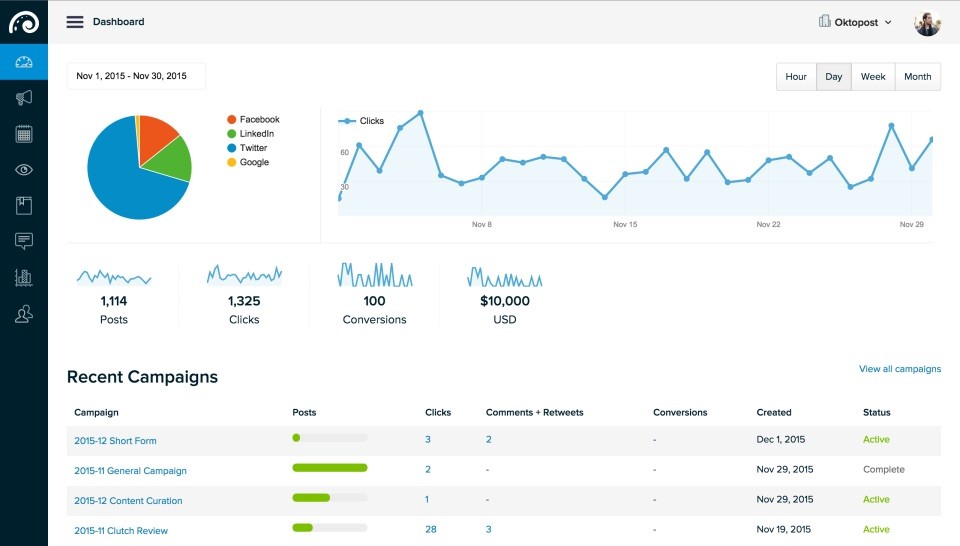 Made for B2B businesses, this social media management app allows marketing teams to measure, manage, and monitor all of their social media activities under one platform.
It's among the best tools for B2B marketing as it offers excellent integration and supports platforms like Salesforce and Marketo.
Book a demo today or talk to the company to get a quote.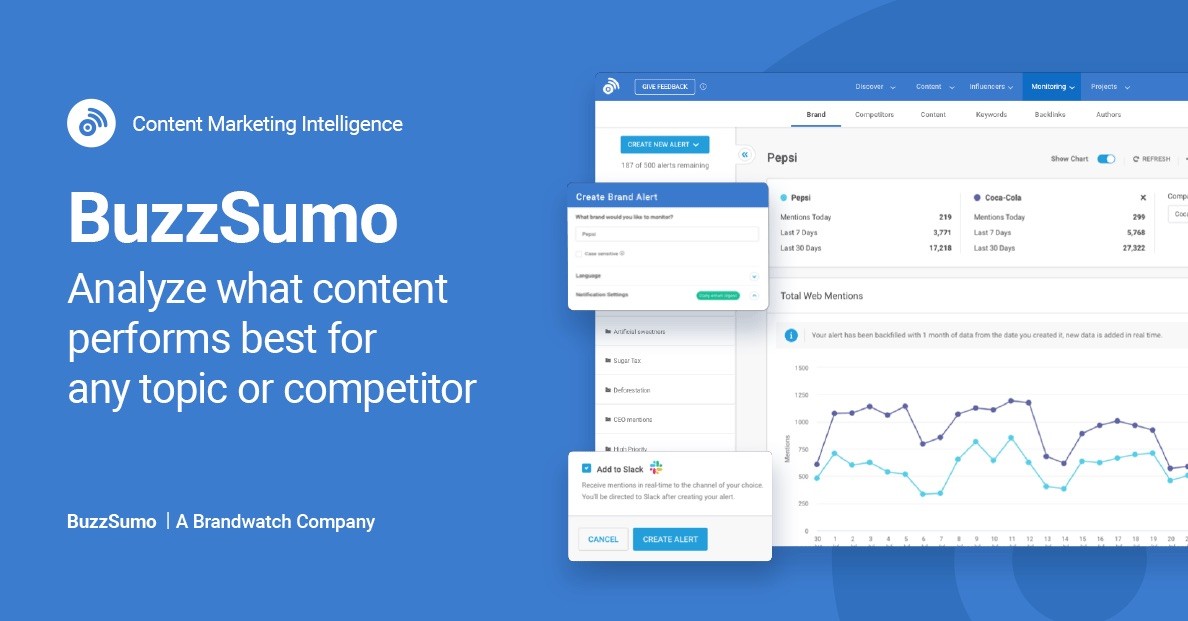 BuzzSumo is for today's marketers. It will not be wrong to call it a complete package as it offers some brilliant features including the ability to find and contact influencers.
With this app, you will be able to know exactly what's happening on social media and what topics are hot. All you have to do is search a specific keyword or industry and it will show you relevant posts and information that you can use to create compelling posts.
It can help you save time and find influencers who can help promote your content.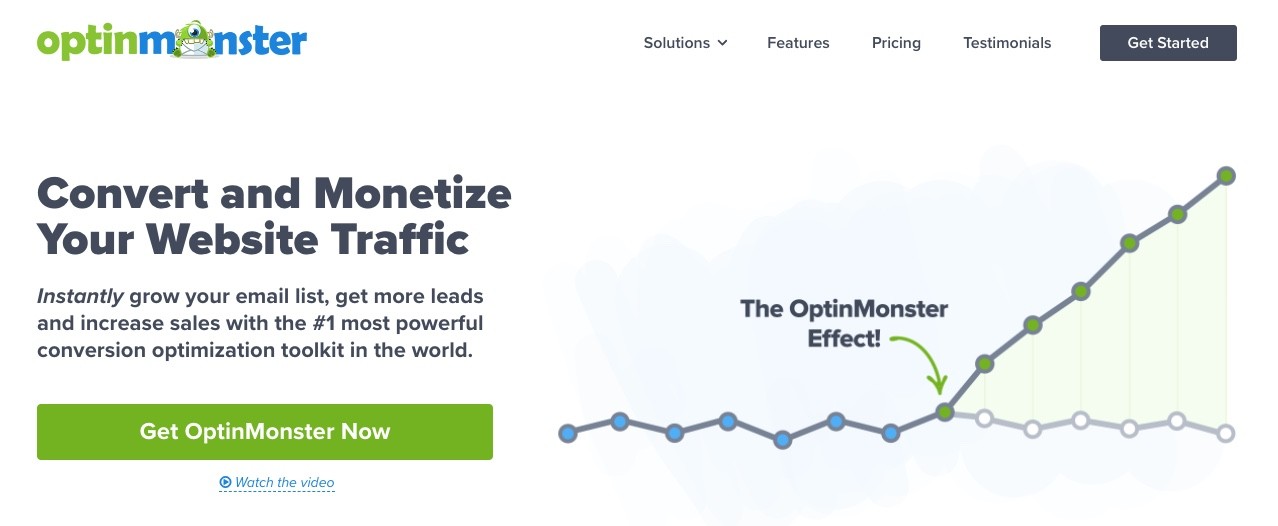 This tool can be used to improve social media engagement as it can connect to ManyChat. 
With this feature, you'll have no problem sharing your top opt-ins over Facebook Messenger. However, this feature only comes with the more expensive plan and you might be able to use OptinMonster for social media if you only have the basic plan.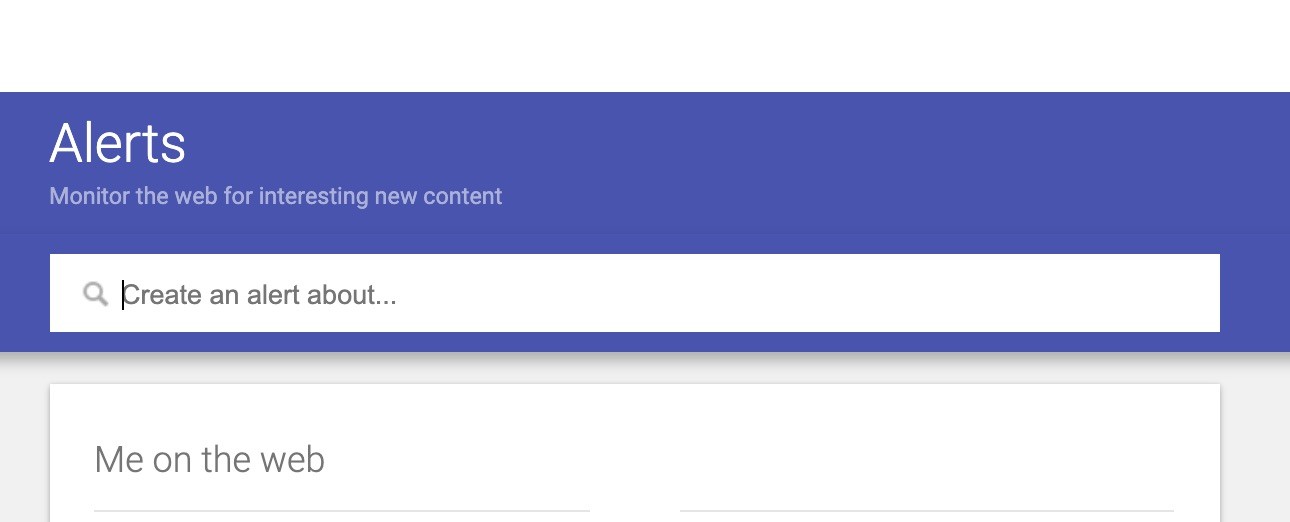 Not many people know about this free Google tool or how it can be used to improve your social media presence.
You can set up Google Alerts to monitor different keywords and send you notifications when things change, i.e. keywords related to a specific topic generate more engagement.
This information can be useful in coming up with new topics and ideas including hashtags.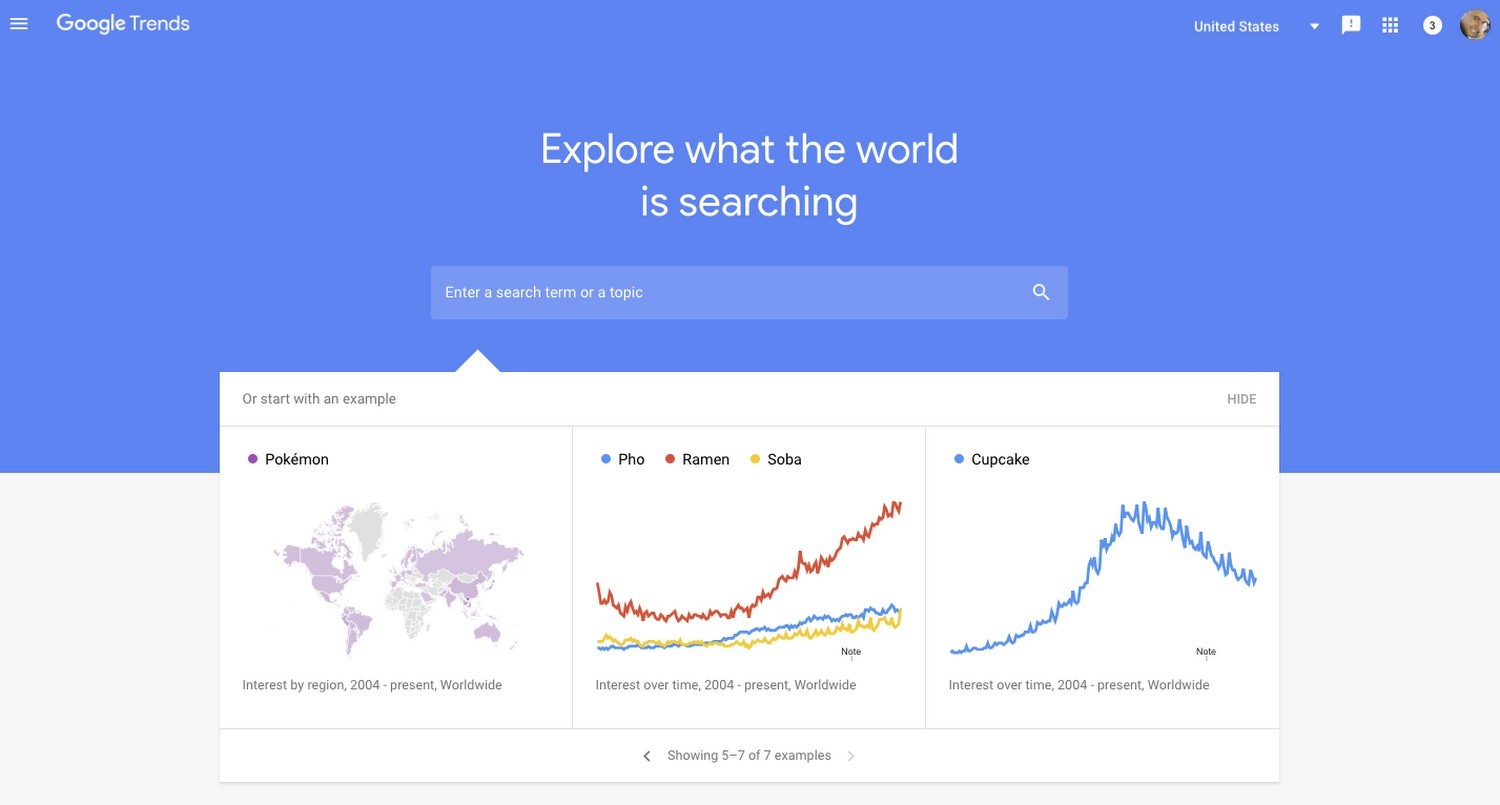 Another Google tool that's free. Just like Google Alerts, Google Trends can be used to come up with new ideas and topics.
The best thing about Google Alerts is that it lets you search based on devices and locations. Plus, you can even search for trending topics on YouTube. 
In addition to this, Google Trends can be used to find trending and overall top keywords. It can be a great tool to find 'breakthrough' topics and seize good opportunities. 

Mention, as the name suggests, is a simple monitoring tool that allows marketers to track mentions, find influencers, know more about customers, and analyze competitors.
Use this tool to know what people are talking about, what they think of your business, products, or services, and what they expect from you.
The tool can also help you find questions others may have about your business or product. Use this to stay in touch with your buyers or potential clients.
The company offers a free trial in addition to a free plan, which comes with limited features. To be able to use all the features you will have to get a paid plan. They start as low as $25 per month.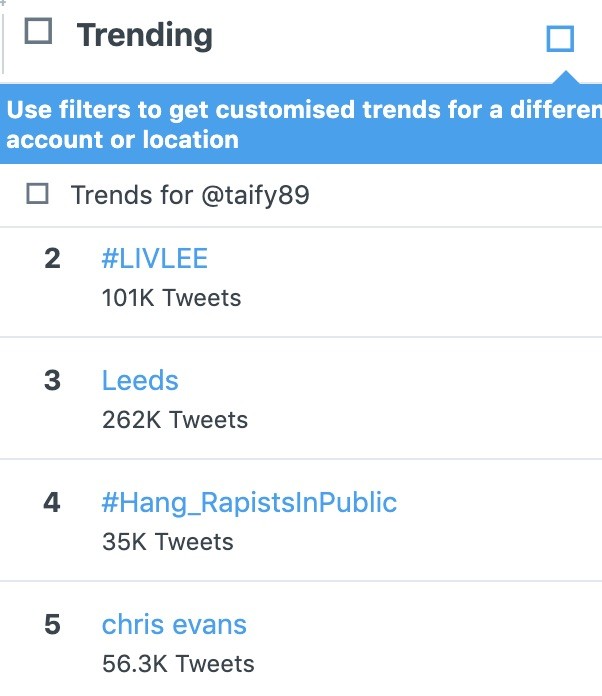 Use Twitter Deck if you want to rule Twitter and be aware of mentions, performance, followers, retweets, and likes.
It's an in-built feature that makes it easy to manage, view, and tweet while giving you the option to schedule tweets. The interface is intuitive.

Brand24 is a reputation management tool that comes with a free trial. Paid plans start as low as $49 and go up to $199 per month. It integrates with two platforms – Instagram and Facebook – but can be used for other platforms as well as the tool can help you come up with new topics.
The company currently does not offer customized packages but there's a free trial for you to know how it works.

Finding it difficult to manage social media marketing? Try Crowdfire, a social media management app that makes it possible to manage, discover, and schedule content. 
It can help you follow and unfollow users by giving great insights such as engagement level. Moreover, the tool also helps identify inactive accounts, engage with followers, look out for competitors.
The core feature of this app is the ability to find relevant articles or photos and share them directly without any manual work.
Unlike some other tools out there, this one has a mobile app that makes the job easier. The company offers a free package but it supports limited social media platforms. Get a paid package if you want to be able to use all the features. The cheapest plan starts at $7.48 per month.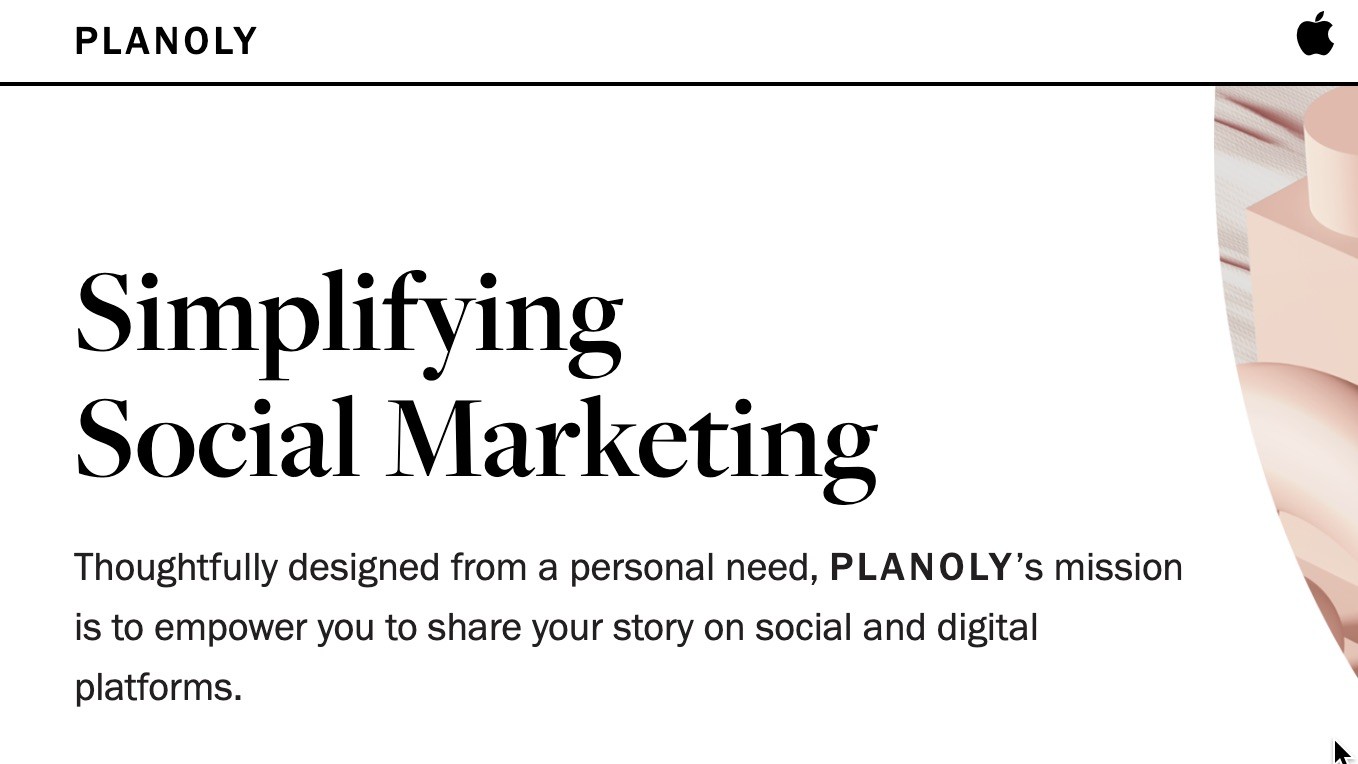 If you are an Instagram user then consider getting your hands on Planoly, a tool designed to plan, schedule, and manage Instagram posts.
Planoly works on both computers and mobile devices and allows users to create cohesive Instagram feed. Moreover, it supports multiple accounts, which makes it suitable for agencies.
With this tool, you will be able to save time as it also allows marketers to upload bulk content and schedule it accordingly. 
The company offers a free plan that comes with nearly all the features except for limited profiles and uploads. If you want to be able to connect more accounts then consider choosing a paid package – starting as low as $7 per month.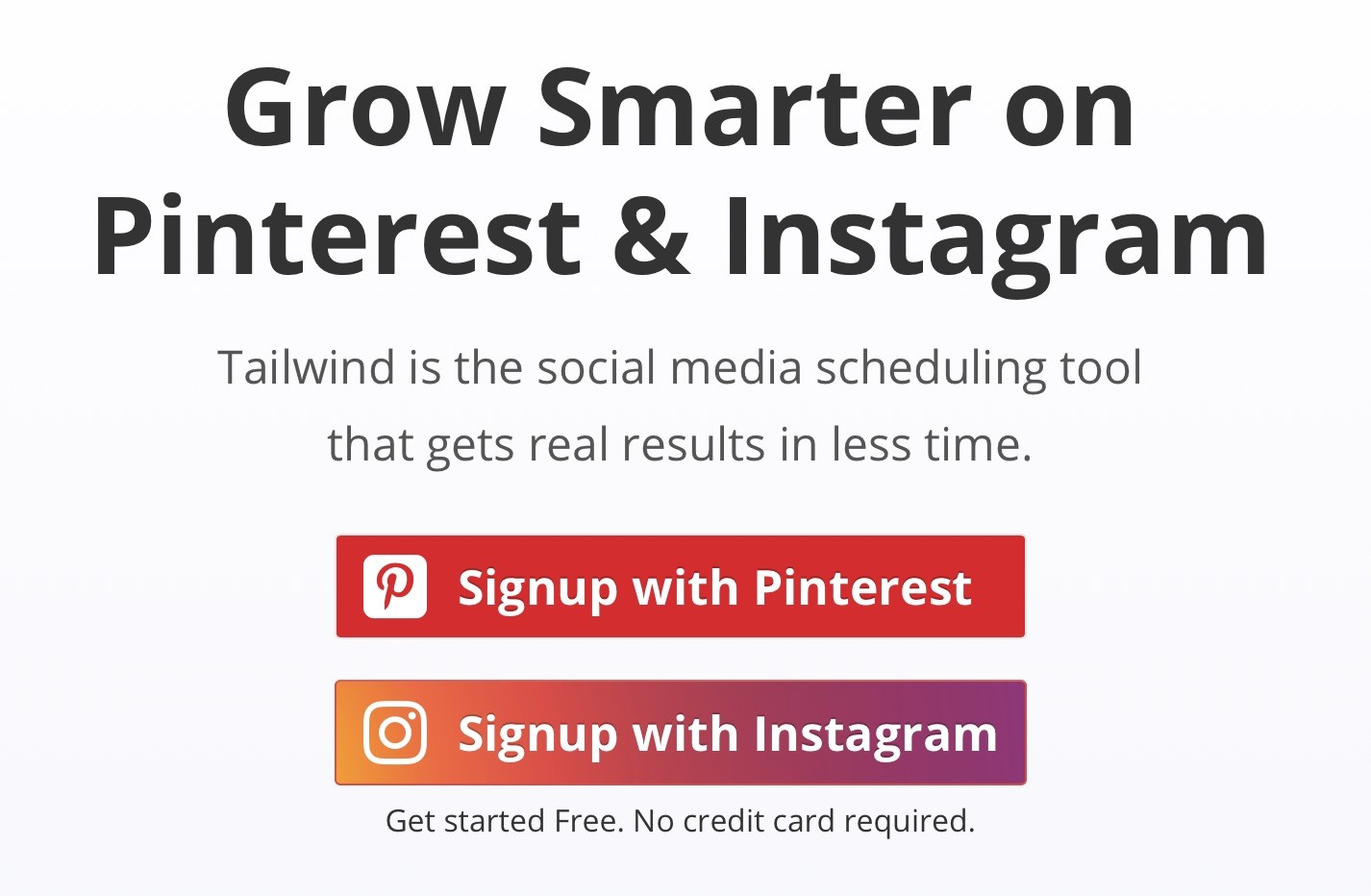 Whether you're an Instagram user or a Pinterest user, Tailwind can be a great tool to market, schedule, and analyze posts.
The app initially only catered to Pinterest users but it now also supports Instagram. It's quite easy to use and supports various functions including Instagram live. Pinterest users can get a lot out of it as it allows users to bulk upload content, pin multiple boards at once, and schedule posts using the intuitive drag-and-drop calendar. 
In addition to this, it also suggests the right time to make a post so you can increase engagement. On the flipside, you will have to buy two accounts if you want to use it for both Pinterest and Instagram. Each costs $9.99 per month.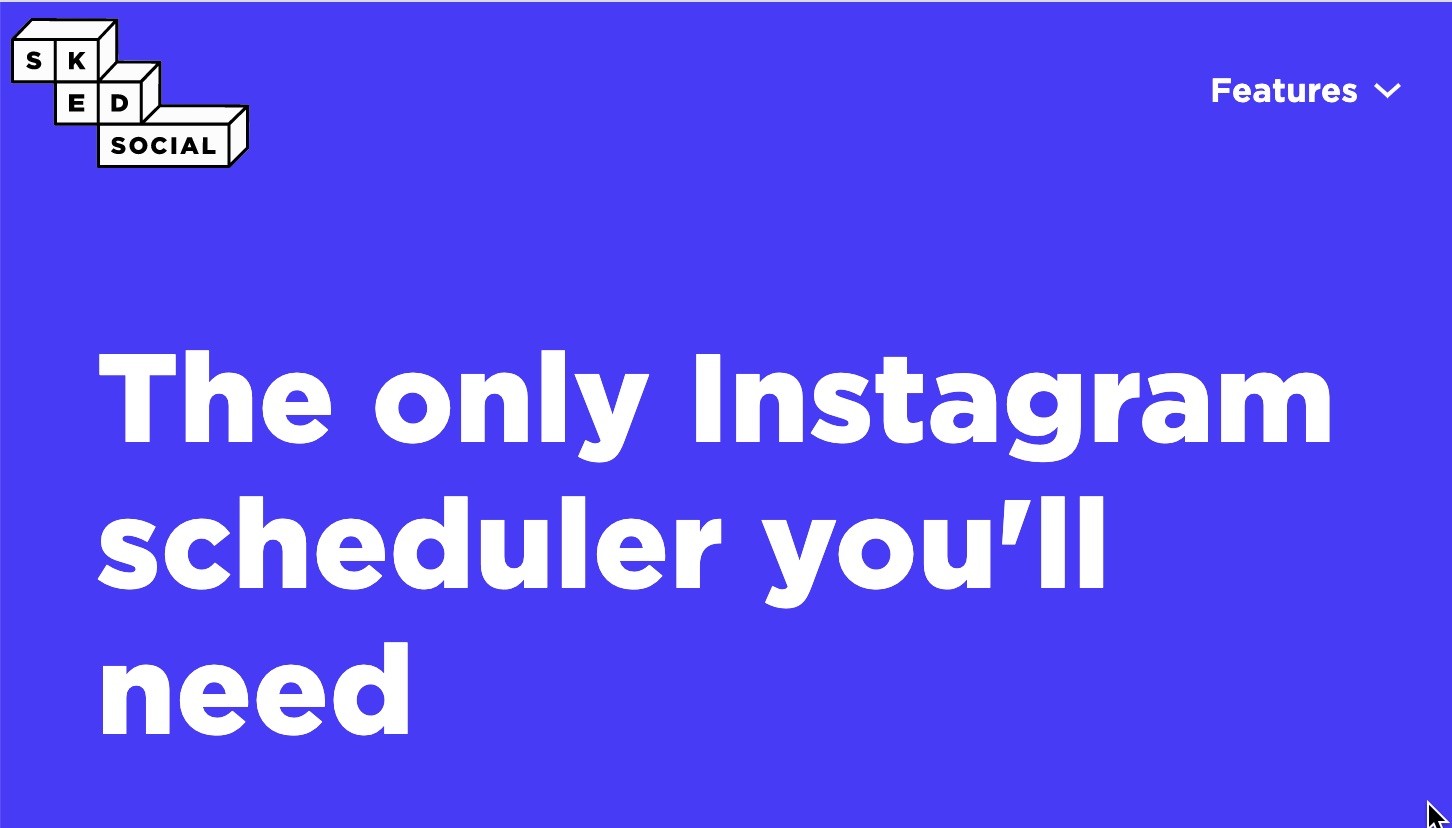 Made for small businesses and marketers, ScheduGram allows users to schedule posts and plan out a marketing campaign in detail. It supports everything from videos to photos.
It offers some powerful editing and planning tools that help ensure your posts look good and reach a wider audience. According to the company, it is suitable for everyone from freelancers to social media managers and agencies.
The app lets users design and preview posts before scheduling them. You can book a demo with the company or start with a paid plan for as low as $25 per month.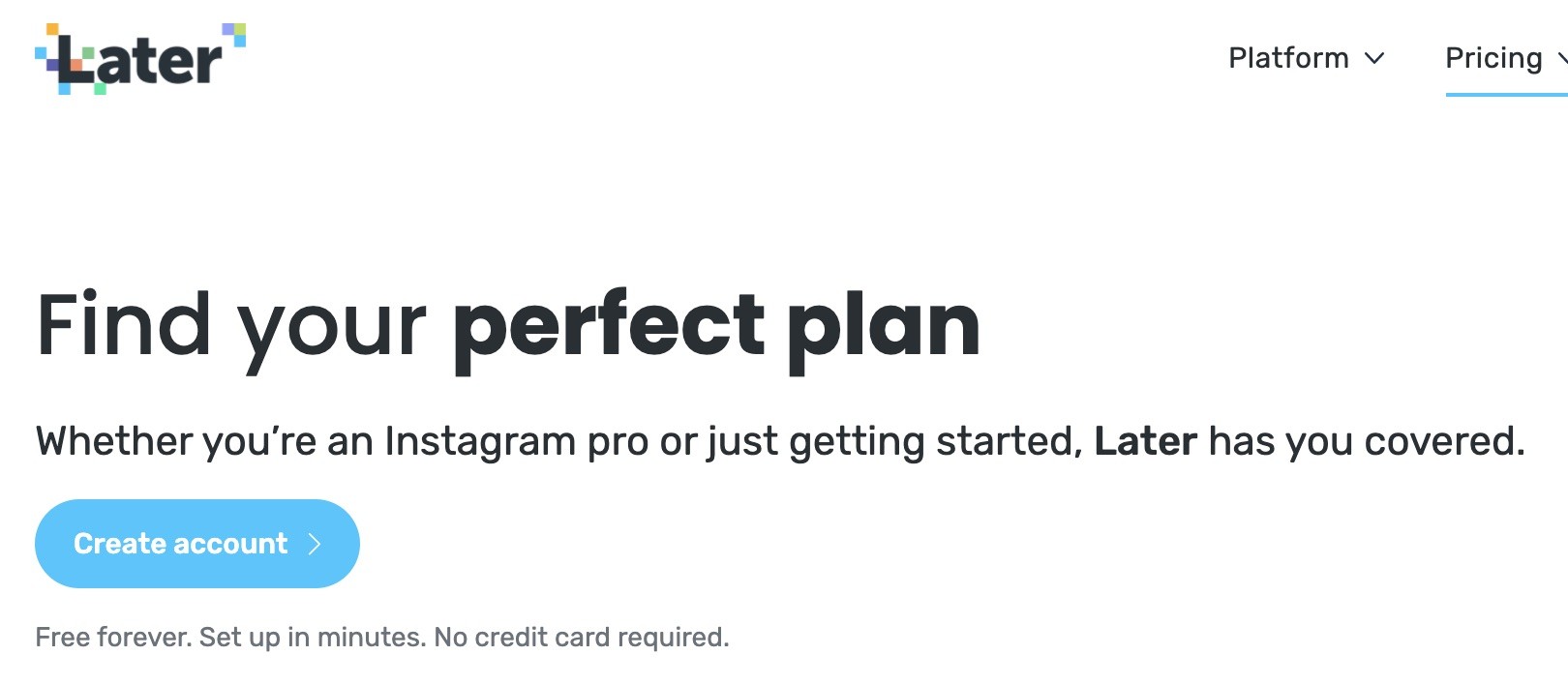 Later is designed to help you manage Instagram posts without any trouble. It works on all kinds of devices and supports multiple languages.
With this tool, you will be able to schedule your Instagram posts. It supports multiple accounts and is known for being one of the easiest social media management tools to use.
The company offers a free plan in addition to some paid plans starting as low as $7.5 per month.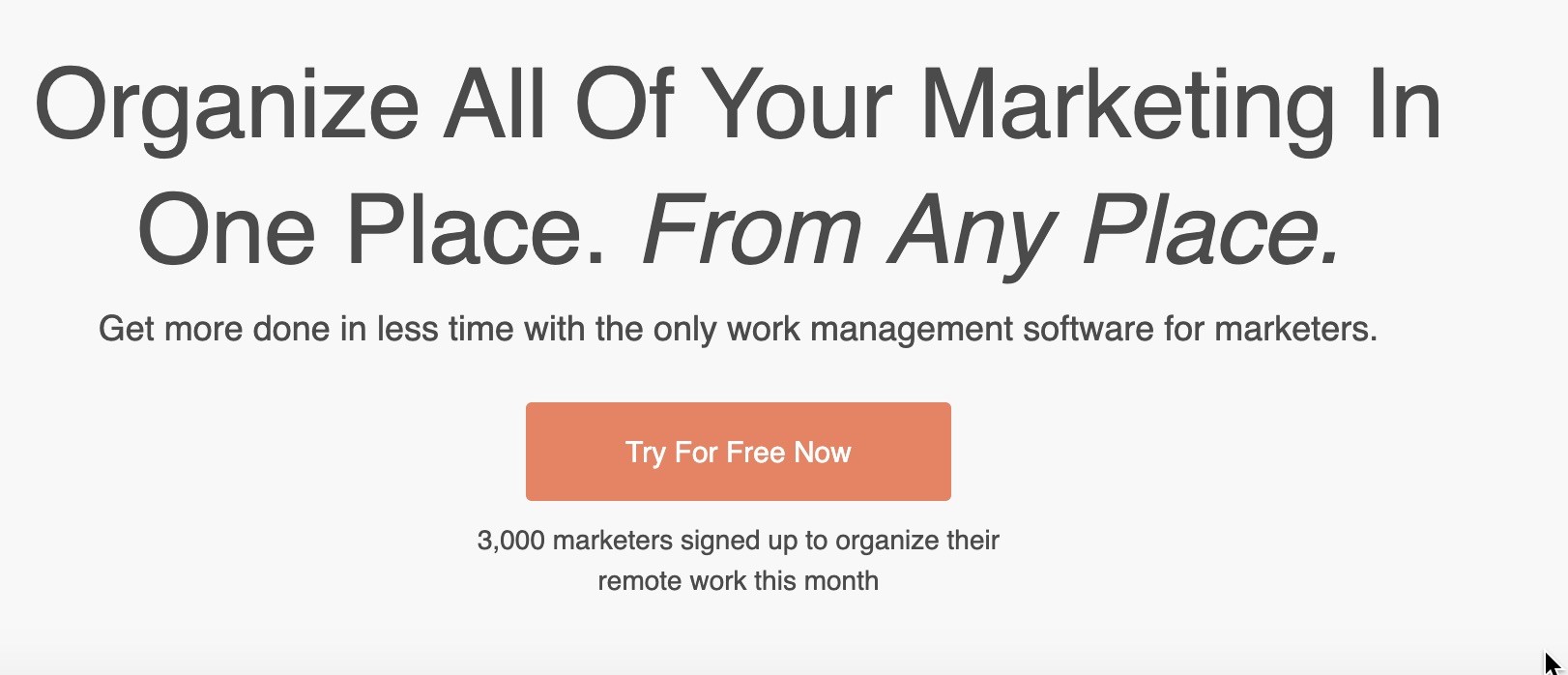 CoSchedule is fast gaining popularity due to its great features and ease of use. Sign up for a free account to know how it works or choose a paid plan – starting as low as $14 per month.
With this tool, you will be able to grow your audience by keeping an eye on posts and scheduling them according to your requirements. It's used by some big names like P&G, Microsoft and has been featured on the likes of Forbes.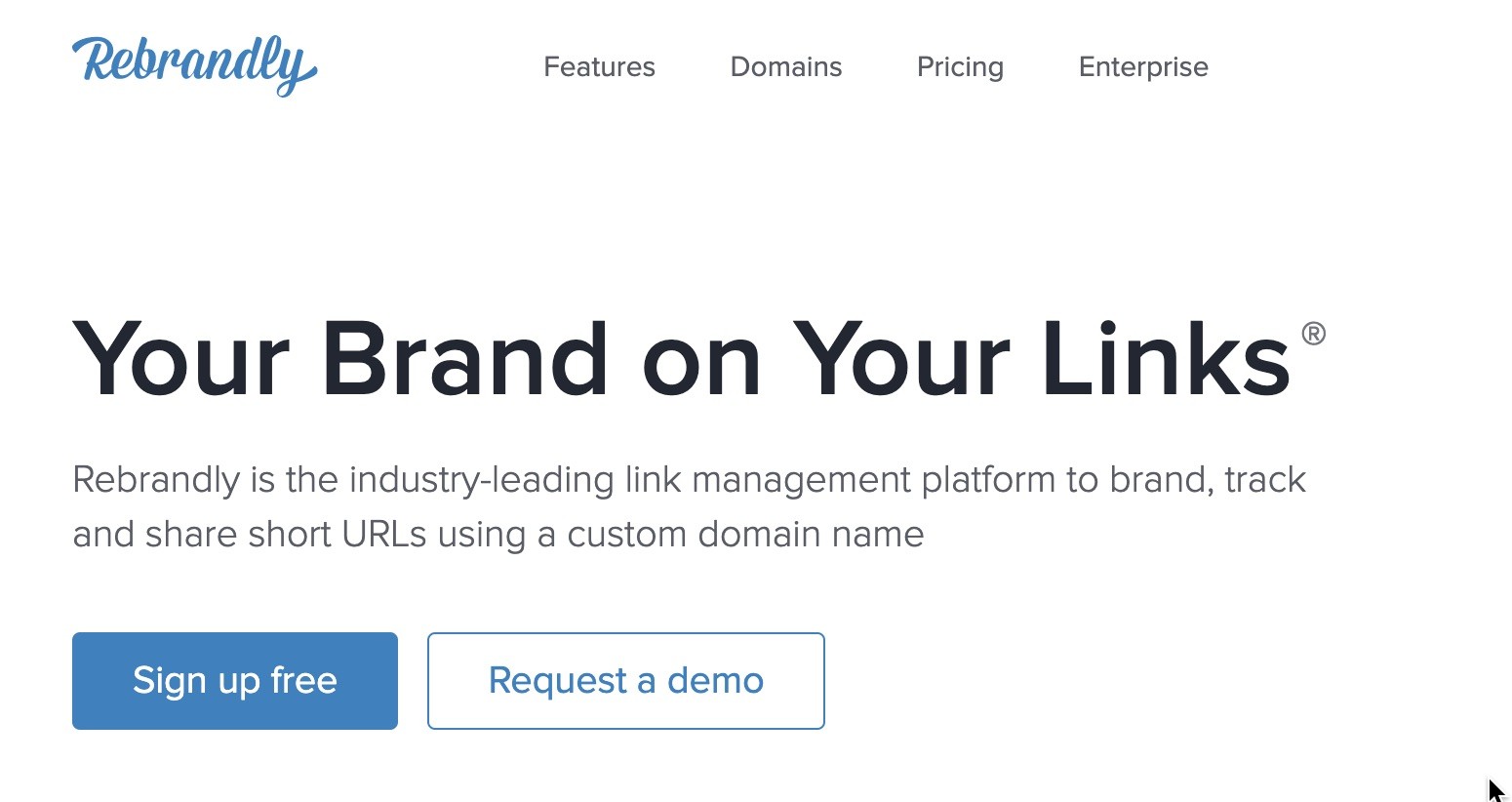 With Rebrandly, you can choose to start with a free account or buy a paid plan – starting as low as $29 per month. 
It is not a social media management tool but it can be used to manage your social media team as it offers some great collaboration features including audit logs, two-factor authentication, and multiple access levels.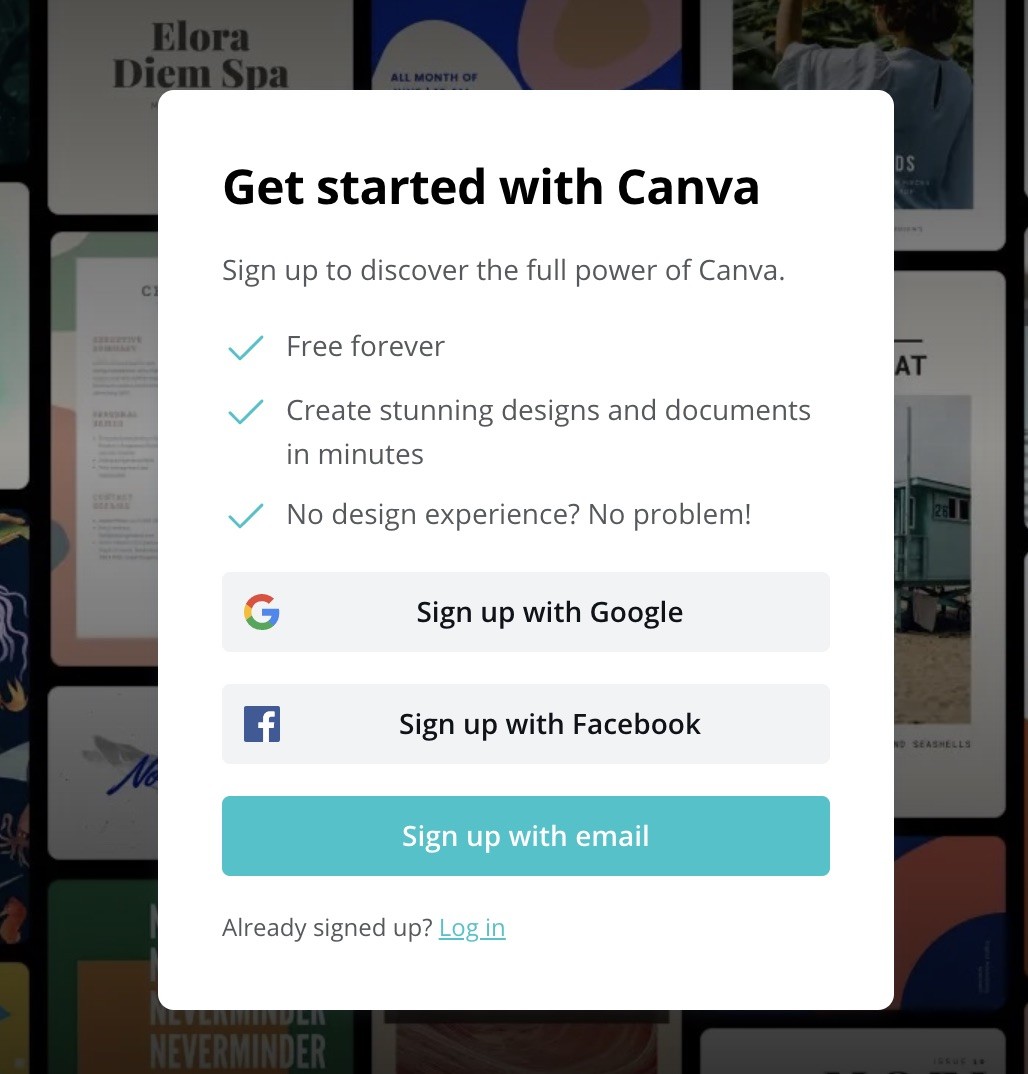 Canva is a graphic design tool that can be used to create interesting images including Facebook covers and Pinterest graphics. It offers built-in templates that can be customized according to your needs.
You can even use it to create graphs and charts to share on social media. The app is user-friendly and easy to use. There are several plans including a free plan and a special plan for NGOs.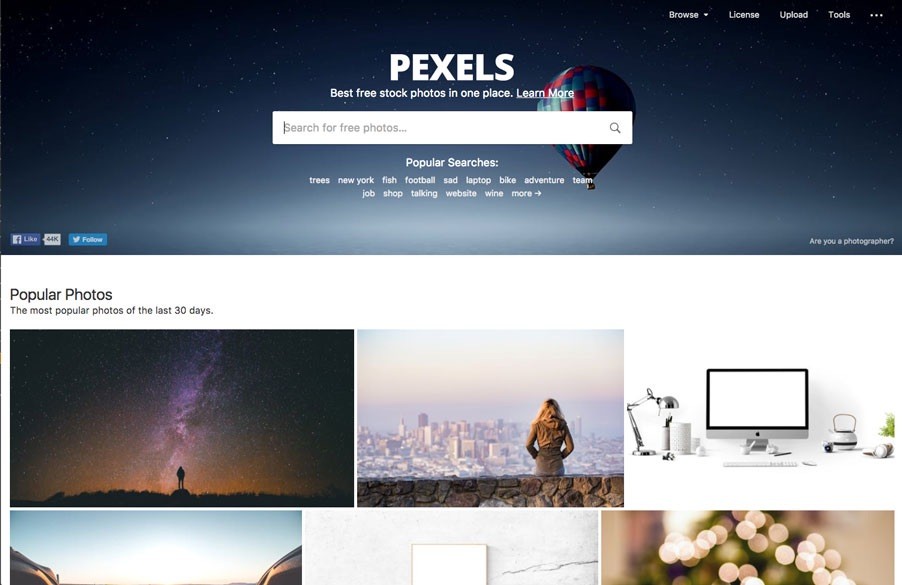 Pexels is a simple tool that gives creators access to free stock photos and videos. Since posts that contain videos and images tend to get more likes and shares, this tool can really be helpful.
It's not always possible for marketers to get original photos for each post and copying images or videos from other platforms can be very risky due to copyright issues. With Pexels, there are no such issues. You can search for what you need and use the content without worrying about credits.
Most videos and images are of high quality, hence perfect for social media uploads.

Very few things get the kind of attention infographics do. If you are running a business then this app can be of great help as it makes it easier to create interesting infographics within minutes.
In addition to this, you can also use the app to create YouTube thumbnails, social media posts, charts, etc. 
The company offers a free plan with limited designs. If you want to use all the features and get access to impressive templates then choose a paid package. They start as low as $19 per month.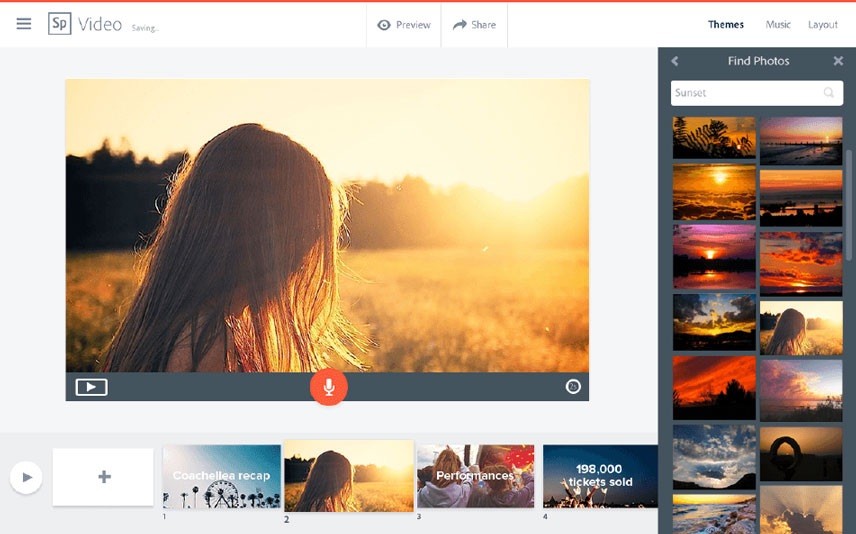 With this app, you will be able to "transform your ideas into stunning visual stories."
It gives you the option to create impressive video stories, web pages, and graphics. The app is easy to use as it comes with several customizable templates. The company offers several packages; just pick one that fits you best. If you are creating a lot of videos on YouTube you need some more editing functionality, you may want to consider checking out some of these YouTube editing platforms.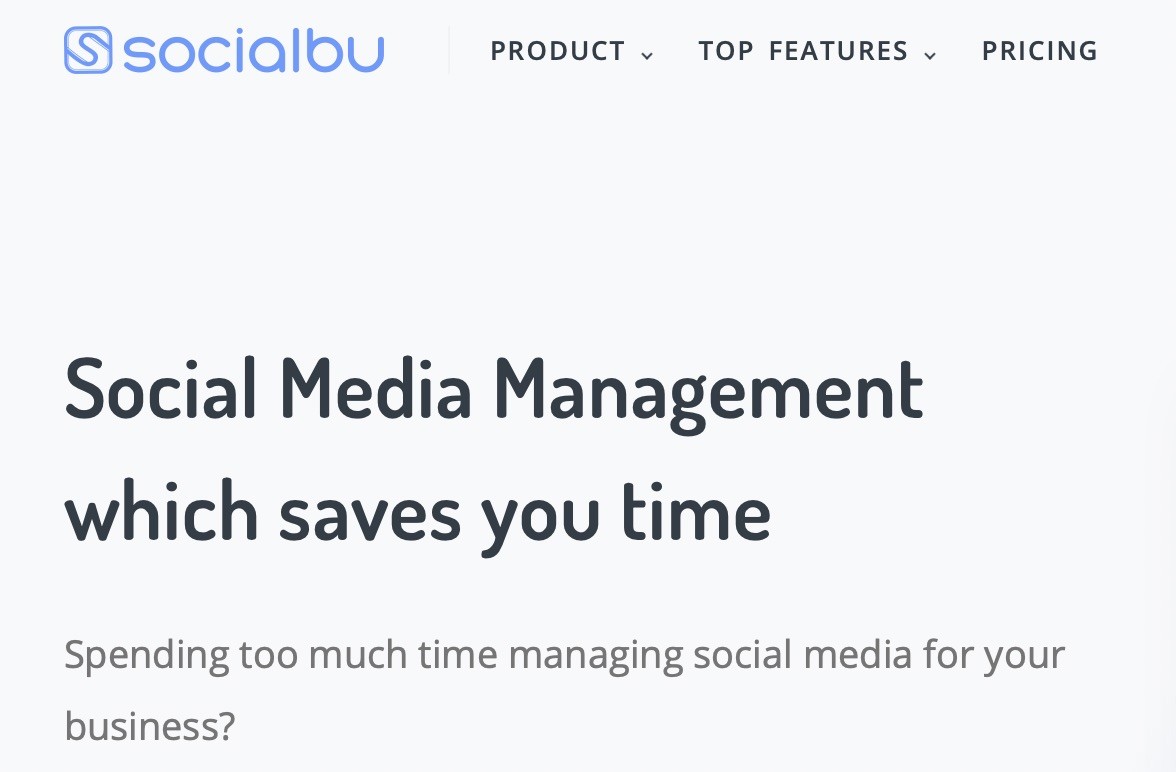 This social media management tool can help you save time. It supports Facebook, Twitter, Instagram, LinkedIn, and Google. With this tool, you will be able to monitor hashtags, automate posting, and get great insights.
The cheapest plan starts at $8 per month and only supports 4 accounts. You can opt for a more expensive plan if you wish to handle more accounts.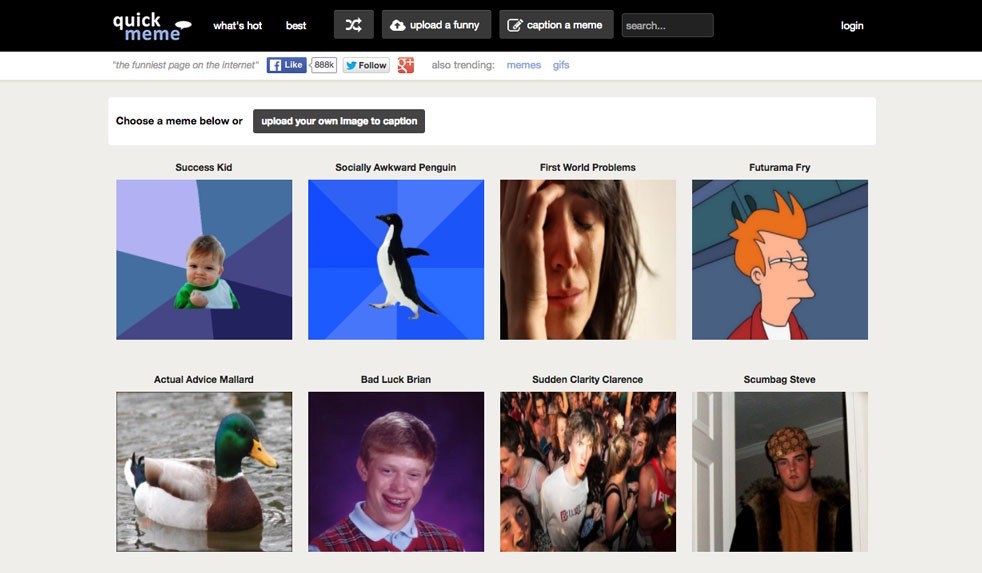 Wanna go viral? Here's what to do.
Go to Quickmeme, search for a meme that suits your audience.
Come up with a clever caption, find a trending hashtag, post, and then wait for your post to go viral.
People love memes. With Quickmeme, you will find a very nice collection of memes from around the world.
Another tool worth your attention is the Stock Photo Secrets Shop. As the name suggests, this site boasts a huge collection of high-quality stock photos. But what makes this site different from some others is that they offer only licensed images that are legally safe for commercial use. 
Yes, most people don't give this feature much thought but getting caught using an unlicensed stock photo can land you in deep waters with the law. 
Apart from the images, Stock Photo Secrets offers a comparison of other stock agencies along with coupon codes so you can avail the best deals. Moreover, it includes all the latest news and reviews about various stock photo agencies.
39. Moose
As you can know, creating your own photos for social media is quite expensive, while using stock photos is not. While talking about stock photos,
Moose cannot be forgotten. Moose offers a huge collection of photos that cover hundreds of subjects. All of them can be quickly found via the easy-to-use search panel.  There is also an opportunity to customize images for those who want to get unique photos. Not only will Moose let you change the background of the photos, but it will also adjust faces, age, emotions, and gender.
40. Stencil
Stencil is a powerful and easy-to-use social media graphic design tool designed for individuals and businesses looking to enhance their social media presence. With Stencil, you can create eye-catching visuals and graphics in minutes, even if you don't have a background in design. The tool offers a wide range of templates, fonts, icons, and images that you can customize to fit your brand's look and feel.
One of the best things about Stencil is its user-friendly interface, which makes it easy to navigate and use, even for beginners. You can also integrate Stencil with your favorite social media platforms, such as Facebook, Twitter, and Instagram, and schedule posts in advance. The starting price for Stencil is $9 per month, which includes access to over 2 million stock photos and icons, 1,000+ templates, and unlimited storage. You can also upgrade to the Pro or Unlimited plans for additional features and functionality, such as team collaboration and custom fonts.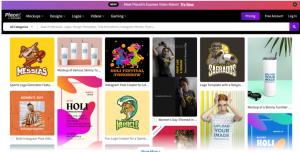 If you're looking for a platform where you can create all your branding designs, Placeit is a great tool! With more than 50K templates and a growing library of designs made by professionals each day, you can create eye-catching images. Make everything from logos and videos to your social campaign with branded images in minutes.
Just select your favorite video template, customize your text, change the color of backgrounds and shapes, and add your images or video clips. Customize your text, change the color of backgrounds and shapes, and add your images or video clips.
All their videos are made by a professional team, so you can rely on them being eye-catching templates for your campaigns. Once you have customized your template, simply click the download button.
Key features:
Unlimited downloads. Keep creating, you get to have the unlimited downloads you need for your brand.
Fonts and audio selection. You can also customize the playback speed and quantity of slides to make a short or long video.
New templates every day. Designers are always in the loop for trends and they create beautiful assets every day.
Easy-to-use. You can create tons of designs, arts, videos, demos, Instagram stories, and social media marketing assets with no technical skills.