2Checkout(now Verifone) is undoubtedly one of the most secure payment solutions available to Shopify merchants. Adding it to your Shopify can go a long way in boosting your store's reputation.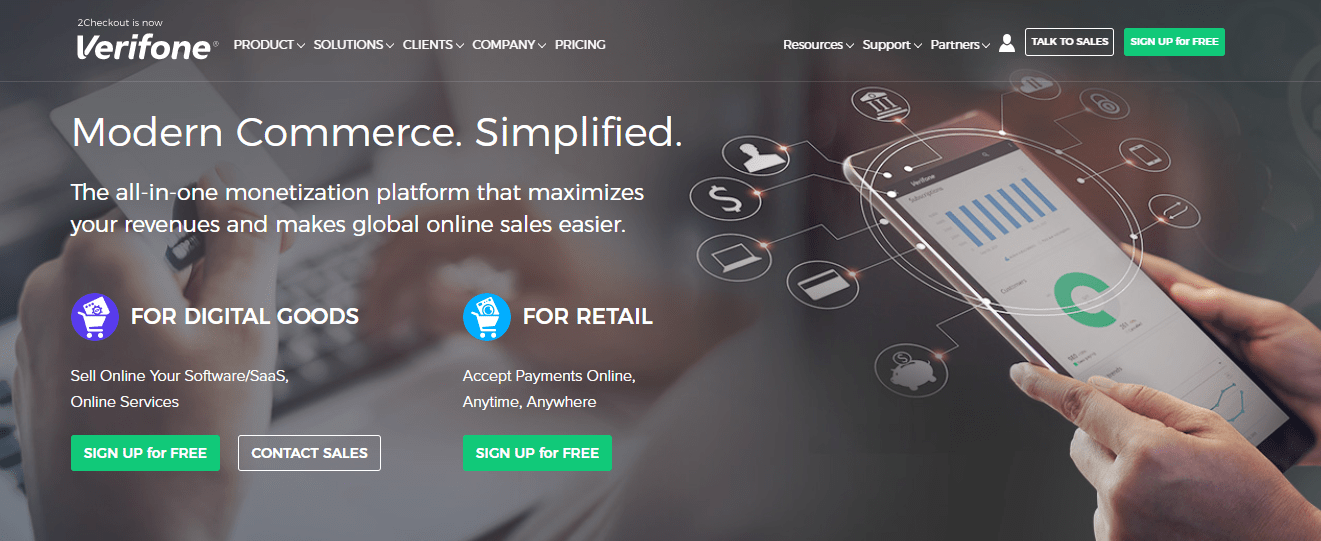 With 2Checkout, you can accept payments from customers from anywhere in the world via PayPal, Credit card, etc.
Thankfully, 2Checkout supports Shopify integration, and you can quickly set it up on your store without hassles.
In this post, we will show you how to easily set up 2Checkout on your Shopify website without hiring a developer.
We will also be reviewing 2Checkout pricing and fees and look at some of the best 2Checkout alternatives for Shopify.
Let's get started!
Why Use 2Checkout On Shopify?
There are many benefits to using 2Checkout to process payments on Shopify. Let's go over some of them.
1. 2Checkout is Highly Secured
The security of your customers' information should be of utmost importance. This makes 2Checkout a payment of choice for security-conscious Shopify merchants.
2Checkout has inbuilt cutting-edge fraud detection and prevention technology, making it near impossible for anyone with dubious intentions to perform fraudulent transactions on your website.
In addition to that, 2Checkout is PCI compliant, which is one of the highest acceptable forms of digital security.
2. Global Payment
Have you got customers in faraway Australia, China, or Nigeria? No worries, you can conveniently receive their payments via 2Checkout.
Isn't it delightful to know that 2Checkout is present in over 200 countries and supports all major credit cards, PayPal, etc.?
3. Robust Analytics
2Checkout comes with a robust analytic dashboard from which you can track every aspect of your business. This includes your finances, marketing spending, business KPI and lots more.
In addition to that, 2Checkout makes it easy to get real-time insights and reports in your email.
4. Multi-currency Support
Wouldn't it be nice if you could accept payments from your customers in the currency of their choice? It sure will!
With 2Checkout, you can easily accept payments in currencies other than the dollar. The platform supports over 100 currencies spread across 200 nations of the earth.
5. Customer Support
2Checkout offers round-the-clock support, ensuring you get support for any issue whenever you need it.
If you are the do-it-yourself kind of person, you are in luck because 2Checkout has a ton of documentation to help you find solutions to whatever bugging problem you might have.
2Checkout Pricing and Fees
How much does it cost to use 2Checkout
2Checkout is essentially free to use. You only get to pay a fee after successfully processing a payment.
2Checkout's processing fees vary and largely depend on the plan you sign up for. For instance, the processing fee on the 2Sell plan is 3.5% + $0.35.
On the other hand, on the 2Subscribe plan, you'd be charged 4.5% + $0.45 each time you accept payment from a customer.
What we like about 2Checkout plans is that each of them comes with all the features you need to run your business successfully.
How to Add 2Checkout to Shopify
Adding 2Checkout to a Shopify website is easy; here are the steps to go about it.
Step 1: Create an account with 2Checkout
You first need to create an account with 2Checkout to use it as a payment provider for your store. Thankfully, you can create an account for free, and you can do so by heading over to 2Checkout's website.
Step 2: Install the 2Checkout Connector
After creating a free account, the next thing to do is to install 2Checkout on your store via this link.
Once you click that link, you'd be prompted to log in to your Shopify account. After that, the next prompt would be to install 2Checkout on your website.

Click the Install payment provider button.
Upon click, you'd be automatically redirected to your store's payment settings page.
Step 3: Set 2Checkout as your preferred payment provider
After installing 2Checkout to your store, the next thing you will need to do is set it as your preferred payment provider.
To do so, open the Alternative payment providers page and select 2Checkout Convertplus as your payment provider of choice.
Next, you'd be asked to provide your account code and secret word. You will find both information from your 2Checkout merchant control panel. Input them and then click the Update Settings button.
Step 4: Update your 2Checkout Settings
You need to update certain 2Checkout settings for it to work properly on your Shopify website.
To update these settings, log in to your 2Checkout account and navigate to Dashboard >> Integrations >> Webhooks and API section.
Next, locate the Redirect URL section, then select the Enable return after sale option.
Leave the Approved URL field unchecked.
Finally, set Header Redirect as a return method and then save the settings. And you are done.
2Checkout Alternatives for Shopify
If 2Checkout isn't fit for your online retail business, finding an alternative payment provider will suffice.
That being said, here are some 2Checkout alternatives that are worth giving a shot.
1. Stripe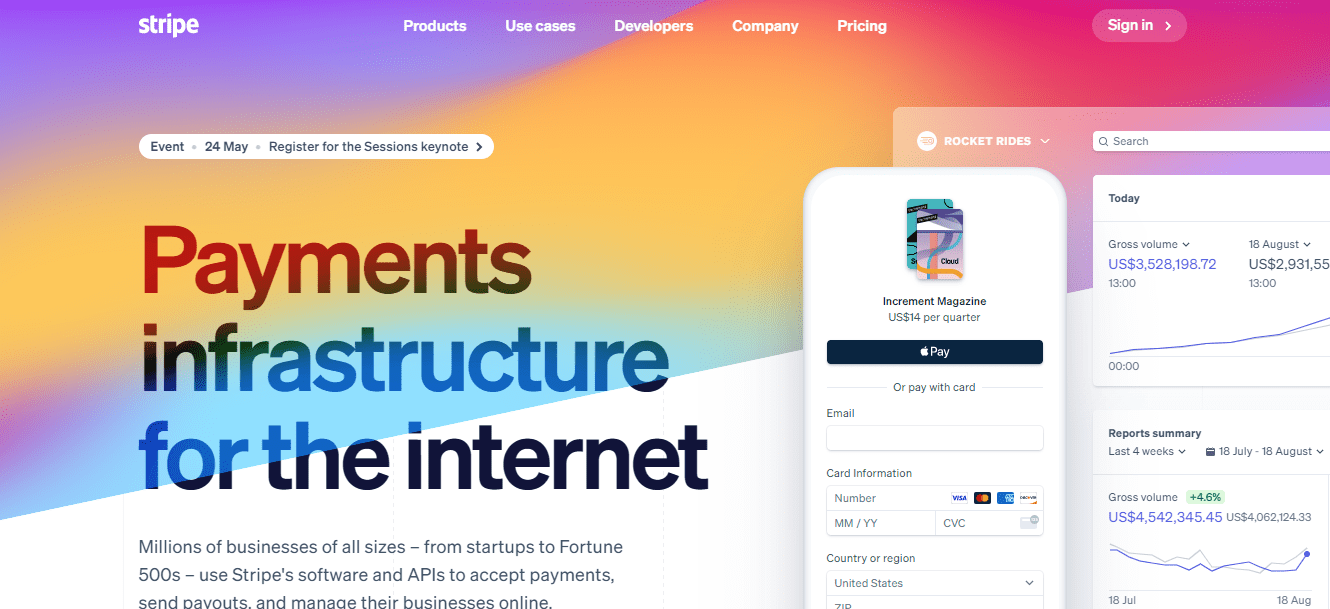 Stripe is undoubtedly one of the biggest payment processing solutions for eCommerce. It comes with a ton of features that make selling online a seamless experience.
Here are some of the features Stripe comes with that makes it a great alternative to 2Checkout.
3D secure authentication – one of the highest forms of online payment protection
Easy integration with Shopify and other eCommerce platforms
Real-time reporting and robust analytics
Advanced fraud detection and prevention
Dispute handling
Buy now, pay later
Multi-currency support
Like 2Checkout, Stripe is also easy to use; you only pay a fee each time you successfully process a payment.
2. Klarna

Klarna is one of the few payment solution providers that make it easy to set up instalment payments on Shopify – and it lets you do so with ease.
In addition to that, with Klarna, you can give your customers a 30-day grace period to pay for their purchases.
Other additional features of Klarna are as follows:
One-click installation with Shopify
On-site messaging to give your customers a remarkable buying experience
Round-the-clock customer support
Buyer protection
There are many more 2Checkout alternatives available on the market. In fact, we've compiled a list of the best payment solutions for Shopify in one of our blog posts. Follow the link below to check them out.
Conclusion
2Checkout is one great payment solution for Shopify. It comes with lots of features that allow you to accept payment from customers anywhere globally. It's also one of the most secured payment solutions on the internet.
Lucky for you, you can conveniently set it up on your website for free without the help of any developer.
Are you struggling to get sales for your store? The Adoric Shopify app can help.
Our app comes with many features that make it easy for you to convert your website visitors into customers and subscribers.
Best of all, you can start for free and upgrade to our paid plans as your business grows.
Install our app on your store right away to start generating more sales.