Are you a Shopify store owner looking for the best accounting Shopify app? We have the right solutions you can choose from.
We know it can be quite cumbersome to handle bookkeeping while trying to stay focused on attending to your business. So we decided to save you the time and stress of scouring the internet for accounting apps for your Shopify store.
After deep research, we curated this list of the top 10 best accounting Shopify apps based on reviews, ratings, and, of course, features. First, we'll show some factors to consider when choosing an accounting app for your Shopify store.
Let's get started!
Factors to Consider When Choosing an Accounting Shopify App
Here is a short list of important features you must consider before choosing an accounting Shopify app.
In-depth accounting: If it doesn't give an all-inclusive report, it's not a helpful accounting Shopify app. A suitable accounting app must meet this criterion first and foremost.
App integration: This is another important feature any Shopify software should have. It must be able to integrate with Shopify and its apps easily.
Solid support: Checking if an app has support features is quite necessary. Whether it's live chat, an active customer care phone line, or email support, solid support features help you out when you're stuck and help you interact better with the application.
Sales tax configuration: Calculating your sales tax can be tasking. So, you need an accounting app that can make this a lot easier for you.
10  Best Accounting Shopify Apps
Without further ado, let's dig into what you're here for. Note that the apps below are in no particular order and were evaluated properly.
1. FreshBooks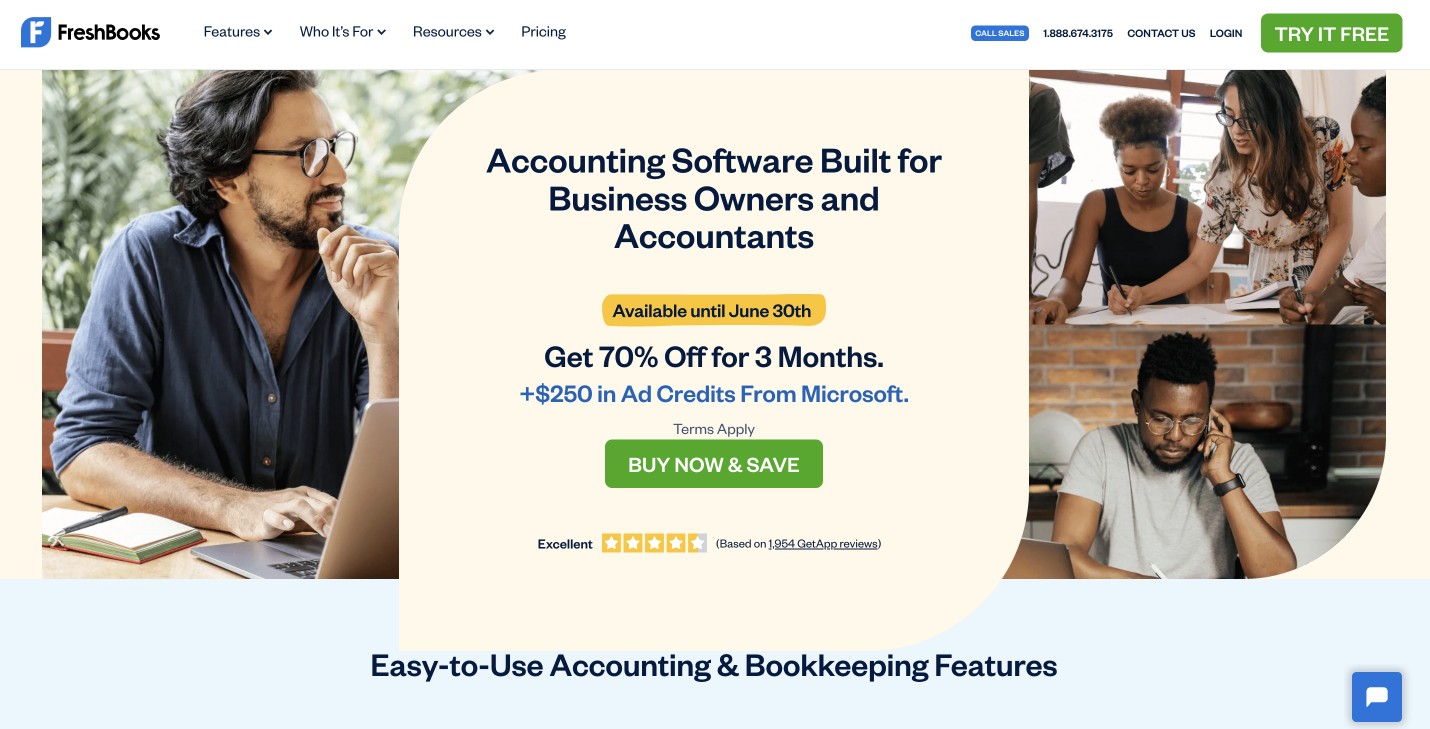 FreshBooks is one of our top ten best accounting software for Shopify. It provides a double-entry accounting experience and automates your daily accounting activities. Its features include time tracking, invoice support, estimates, payment acceptance, and expenses tracking.
This software has an average of 4.5-star ratings with over 4000 reviews. It also has a user-friendly interface that improves customer experience asides from its top-notch customer support.
FreshBooks is a highly compliant app that gives you a smooth onboarding process, and it has tons of automation options that help you complete your bookkeeping in no time.
FreshBooks also works perfectly for small businesses, mainly because of its affordable pricing.
Another awesome thing about FreshBooks is that it isn't restricted to Shopify apps alone. So you can use it on other eCommerce platforms too.
With FreshBooks, you get a 30-day free app trial without a credit card, and you can cancel it anytime. During this free trial period, you enjoy first-hand access to all the premium features just for a month. Its paid plans start at $4.50 per month.
2. Xero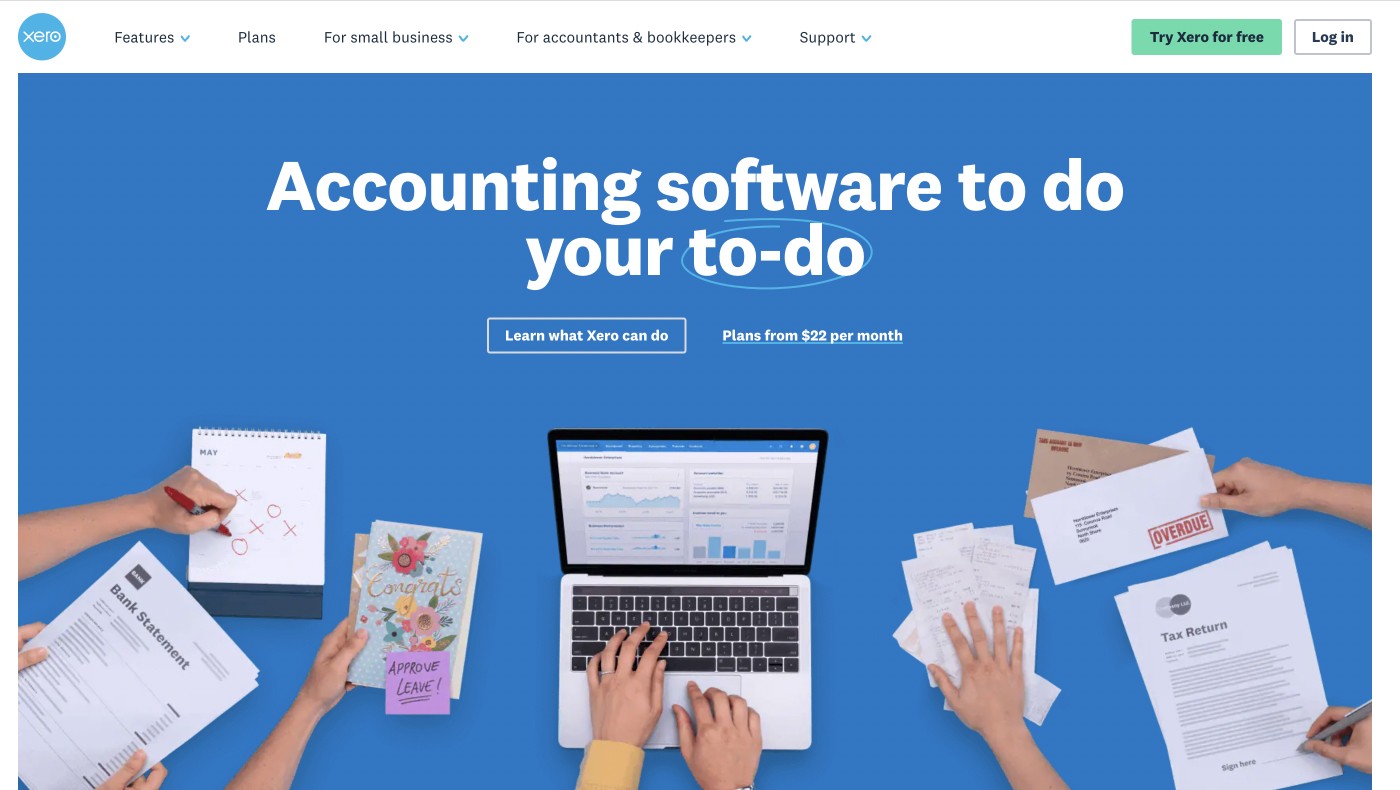 Xero is accounting software designed for bookkeepers, accountants, and small businesses. With this app, you can view your invoices online as a small business on Shopify. It also syncs your financials and bank information with ease.
The Xero app helps you automate duties like reporting and invoicing and simplifies your tax returns. You can adapt Xero to meet your specific needs by installing add-on functions. You can link it to other third-party apps that you choose from over 1000 apps on its app store.
What's more, you can use Xero to conduct your business or job as a Shopify accountant from anywhere, including your mobile phone, laptop, or desktop. It lets you keep records of unpaid and overdue invoices, cash flow, profit and loss, balance sheets, equity reports, and so on.
Asides from these helpful features, Xero also enhances smart contact management. It is easy to install and provides real-time insights and bank reconciliation. It gives your business estimating, quoting, and an ordering process that integrates with AR.
Every month Xero sends you a link to your subscription invoice and allows you to make payments with either Visa, Mastercard, or other credit cards.
This software offers a free trial that lasts for only 30 days. Its plans start at $22 per month, and you can cancel your subscription anytime.

Wave is your go-to if you're just starting your Shopify store and don't have enough finances to spare for a paid accounting app. The Wave accounting app provides invoicing income-tracking, and receipt scanning for free!
According to user reviews, it's straightforward to use even without prior bookkeeping or accounting knowledge. You also get customizable sales tax, dashboard monitoring, transaction management, and exportable accounting reports.
This app can create and send invoices, convert estimates into invoices, and notify you of new activity. That's not all there is to this app. Wave helps you sync your bank account with your Wave account and set up recurring billing,
Unlike many other paid accounting software, Wave does not require you to purchase expensive add-ons to use its features fully. It does, however, provide you with the option of selecting additional perks that can help you with your bookkeeping.
Also, Wave is one of the Shopify accounting apps that can support multiple businesses and still function properly. You also enjoy data security, easy setup, and precise financial reporting all in one app.
So if you own an accounting office on Shopify and you've been looking for ways to maximize profits, install Wave and get your basic accounting done all for free.
4. QuickBooks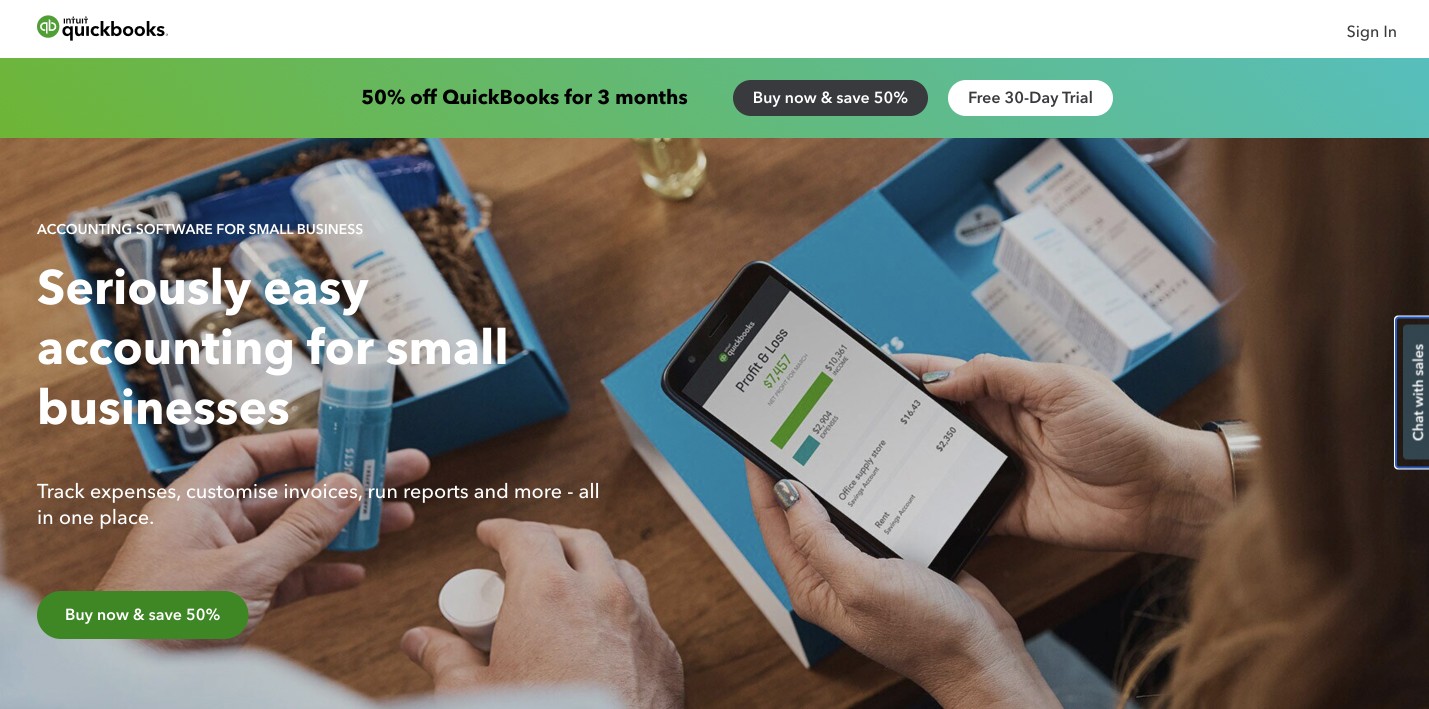 QuickBooks is undoubtedly on our top ten list of best Shopify accounting apps because its features are exclusive. It is pretty popular because it's one of the first developed bookkeeping software. As a Shopify accountant, it relieves you of any bookkeeping worry by assisting you with precise financial reports.
This software helps your business with a load of financial tasks and is very useful in managing even the smallest accounting responsibility. It is no doubt one of the Shopify accounting apps you would be glad you got.
QuickBooks helps you handle important tasks like project costing, which helps effortlessly keep track of project costs, control costs, and maximize profits with instant insights. It has a cost-tracking calculator that calculates your earnings and controls your budget by giving profitability insights.
Tracking your inventory with real-time updates and reports is easier with QuickBooks. You can keep track of every product bought or sold, the number of products available, and access reports. These reports show your total sales and total taxes monthly, quarterly, and annually.
QuickBooks enables you as a business owner to automatically import all Shopify orders and even refunds with just a click. This tool is easy to use and makes it easy to find and fix mistakes.
As a new Shopify business owner, you can easily design your interface using its customizable templates. Another cool feature of this software is that it sorts and manages your bills. So, you can pay on time, and every time, by tracking due dates and making direct payments.
QuickBooks is accounting software that keeps you organized as a Shopify store owner or accountant. Its paid plans start at $25 per month after a 30-day free trial.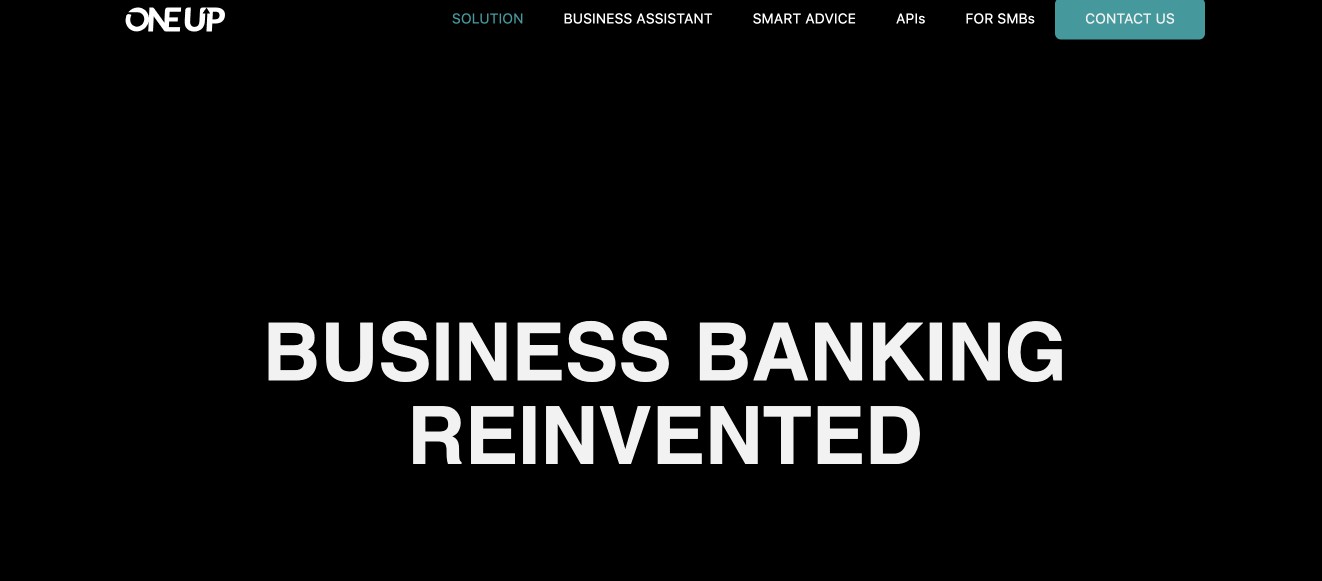 OneUp is accounting software for Shopify store owners and accountants. This software walks you through the entire invoicing process and allows you to personalize your homepage to reflect your company's personality.
It helps organize vendors' bills, handle bank transfers, and enables you to stay in control of your cash flow and profit. OneUp is an accounting app that assists in calculating the sales tax, so you know what exactly to pay.
This app is user-friendly and has a very organized user interface. You can customize its user interface, and it easily integrates with mobile apps and is responsive across different devices.
We added OneUp to the top ten best accounting Shopify apps because it includes good lead management for tracking and a superb inventory module. This accounting app can automate 95% of your bookkeeping entries and significantly reduce your cost of client management.
OneUp is certainly one of the best accounting software for your small business on Shopify to manage your bookkeeping and other financial tasks.
Its payment plan starts at $9/per month after a 30-day free trial.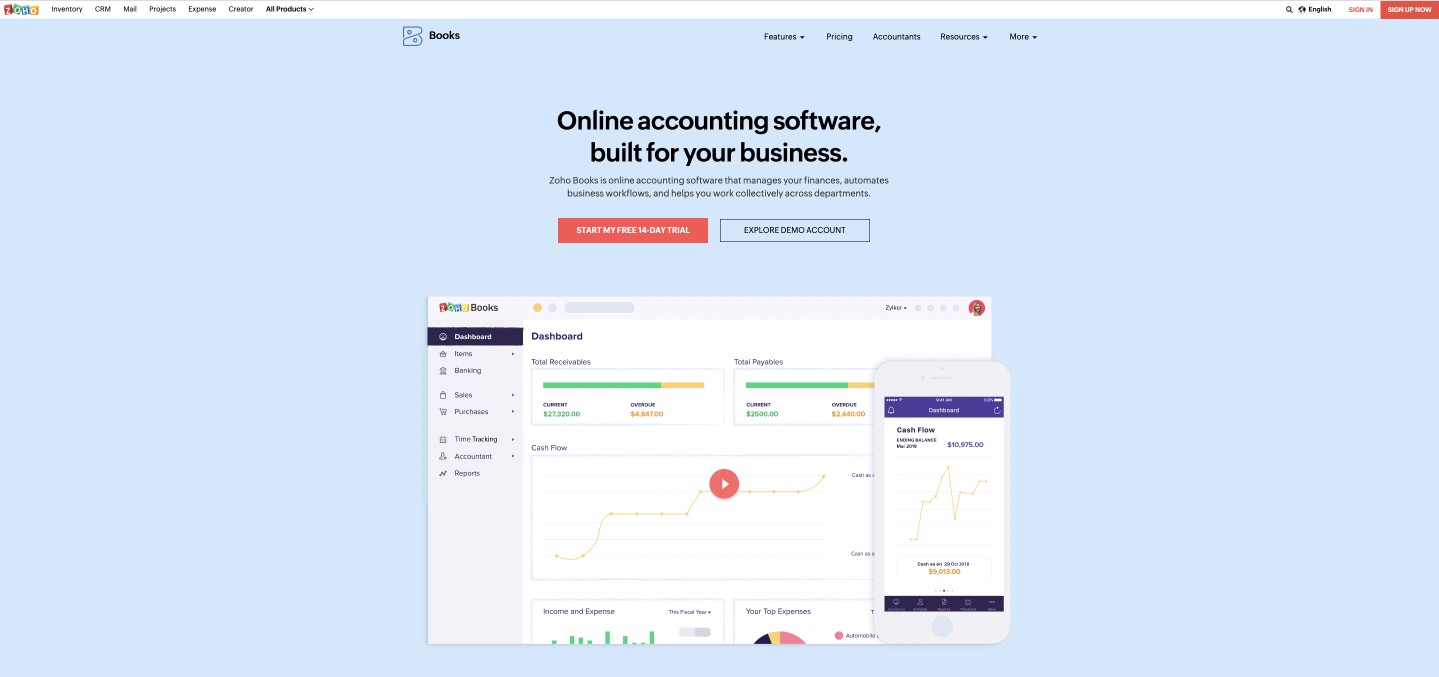 Zoho Books is also an accounting software that is mobile and iOS friendly and can easily integrate with Shopify. It has a long list of excellent bookkeeping features and offers many customer support options.
Like every other accounting app, this app helps track your financial records. As a Shopify business owner or accountant, Zoho Books comes in quite handy for you.
With this software application, you can easily get invoice customization and an even faster online payment option with little or no stress. In addition, you don't have to spend long hours converting quotes to invoices. This app has a feature that can convert professional quotes into invoices with just a click.
One outstanding feature this app has is its client portal, which gives your clients their own space on the app. You can gauge your customer satisfaction and ask for feedback or reviews with this feature. Furthermore, your clients can make bulk payments and share their recent transactions with your account.
This accounting software app allows you to upload your receipts and track where your money goes. This way, it is easier for you to monitor your business revenue and expenses and find ways to minimize or maximize them. With Zoho Books, it's simple to generate bills you can use to track payments.
Zoho Books allows bank syncing – it helps fetch your bank transactions and organizes and reconciles them. It is one of the best accounting software for project management, and it makes it a lot easier to monitor projects and record project expenses.
7. Less Accounting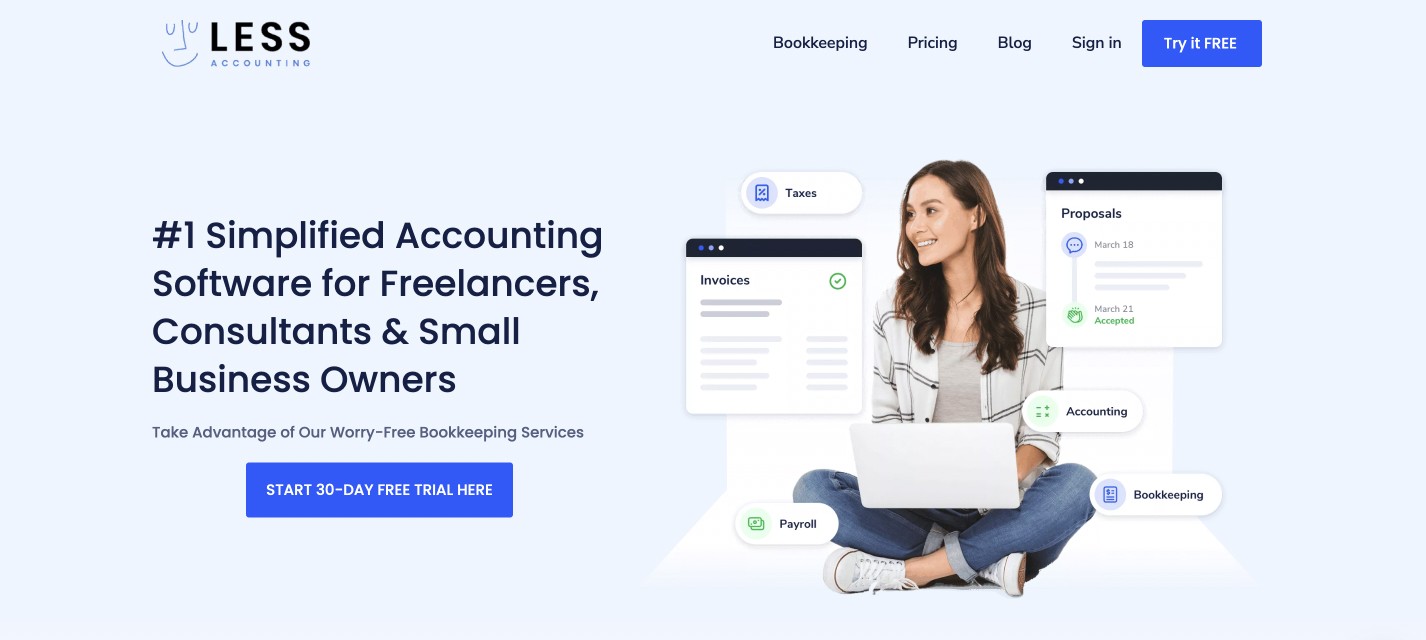 LessAccounting stands out for its beautiful dashboard and layout. However, asides from its beautiful design, it has some helpful features that make accounting a lot simpler for you. It goes as far as sending you automated reports about your business and deadline reminders.
This software tool can help you stay on track with your financial activities without leaving any books unsorted. LessAccounting, as the name implies, saves you from the stress of carrying out bookkeeping activities.
Its payment integration includes Paypal, Stripes, Square, and WePay. So this means you can perform online transactions anywhere and at any time.
With the LessAccounting app, you can also create a budget for your personal finance and monitoring apart from your business.
Some bookkeeping features you can get on the LessAccounting app include recurring invoices, financial reporting, time tracking, etc. It also offers a free trial and has plans starting at $24 per month.
8. Holded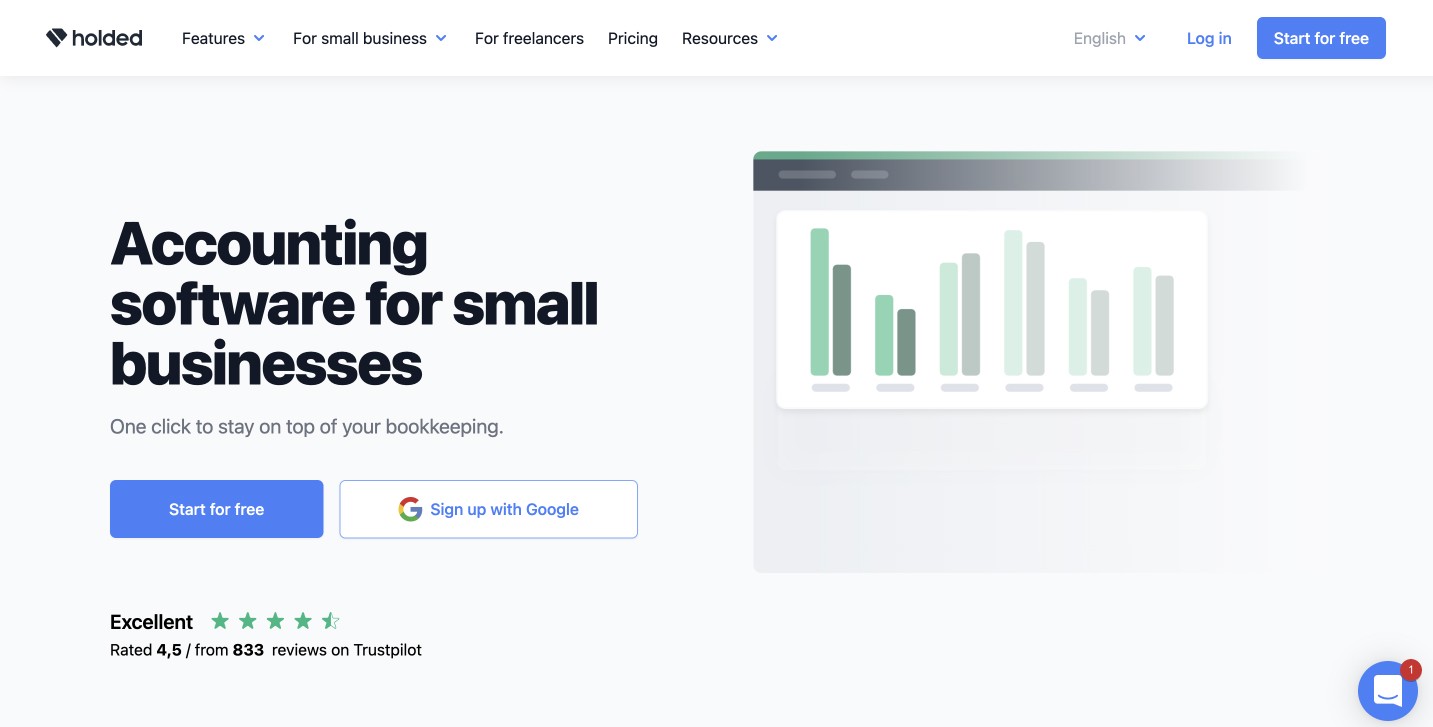 Holded is a cloud-based accounting tool that provides you with financial insights to run your business effortlessly. You can easily integrate Holded's general ledger into Shopify and other apps.
It is mobile-friendly and helps you organize your financial books on the go. Holded also comes with features like reporting, invoicing, and time-tracking.
This app has a 4.5-star rating with over 833 reviews. With Holded, you can import and export any information regarding your bookkeeping in split seconds. Besides, it helps you run your business smoothly and increases your revenue through proper financial management. In addition, you can link your sales accounts to contacts, invoices, or products and analyze their reports thoroughly.
Holded also synchronizes with your bank to help you comfortably perform payments from your account. It keeps you organized and reminded of crucial projects, upcoming expenses, or overdue payments.
Here's another exciting thing Holded does: it gives you the option of setting annual or monthly account goals. Likewise, it is pretty helpful in loan management and provides real-time reports.
One more unique feature of this app is that it lets you customize your business contacts and categorize them. You can do this easily if you provide contact information on the app.
Unlike many other accounting apps that give a 30-day free trial, Holded gives a 14-day free trial only. However, its plans are affordable and start at 14.5 euros a month.
9. Sage Business Cloud Accounting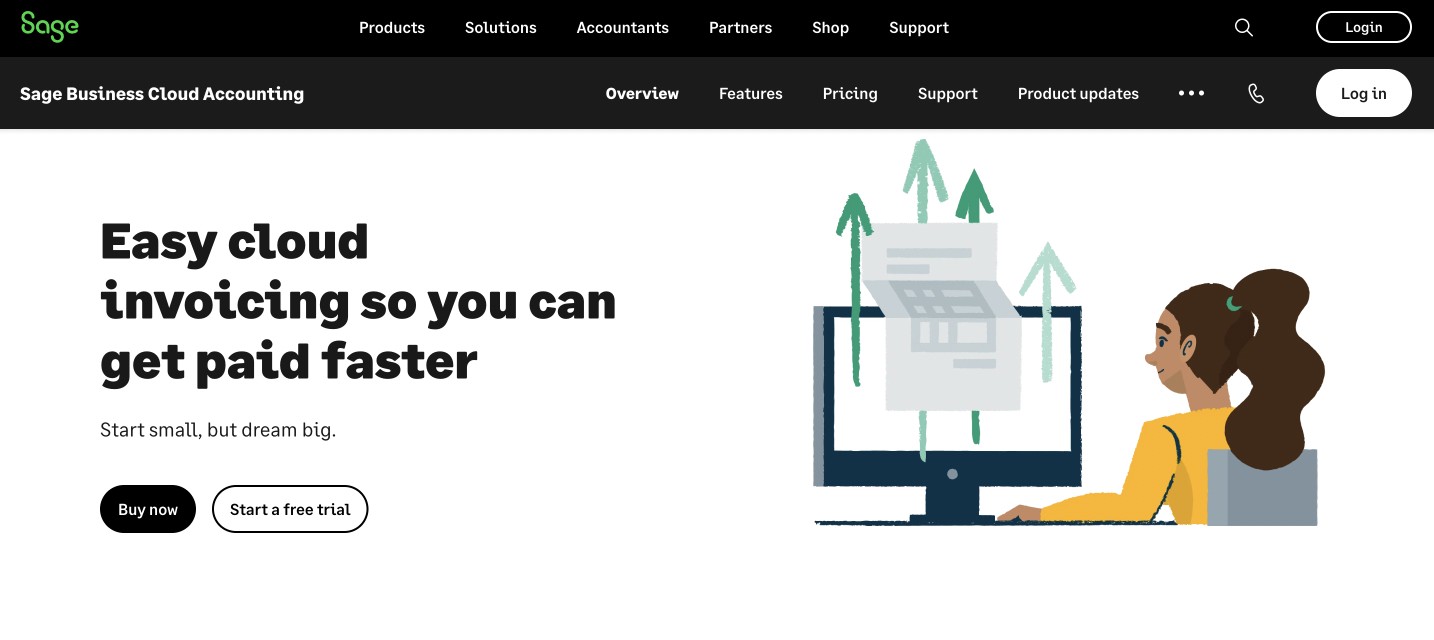 The Sage accounting application has many time-saving features and does a great job of handling your financial reporting as fast as possible. With Sage, you can automate all your business transactions, and synchronize your bank account information in-app.
Sage uses AI to memorize your financial books' categorization and setup, ensuring it stays in order. Asides from its beautiful user interface, it also easily integrates with the Shopify app.
It is highly customizable and allows you to customize its interface to suit your business style or personality. Also, you get features like cash flow forecasts, inventory monitoring, and auditing, alongside other important features like project costing, budgeting, expenses tracking,  and automated workflows.
Sage gives you monthly, quarterly, and annual bookkeeping reports. As a Shopify business owner, this is important. It keeps you on track and draws your attention to expenses and projects that help reduce costs.
Being a Shopify business owner, this app can help you save time, regulate spending and relieve you of accounting stress. Sages' plans start from as low as $10 per month, excluding the add-ons available, and it offers a 30-day free trial.
10. Bench.co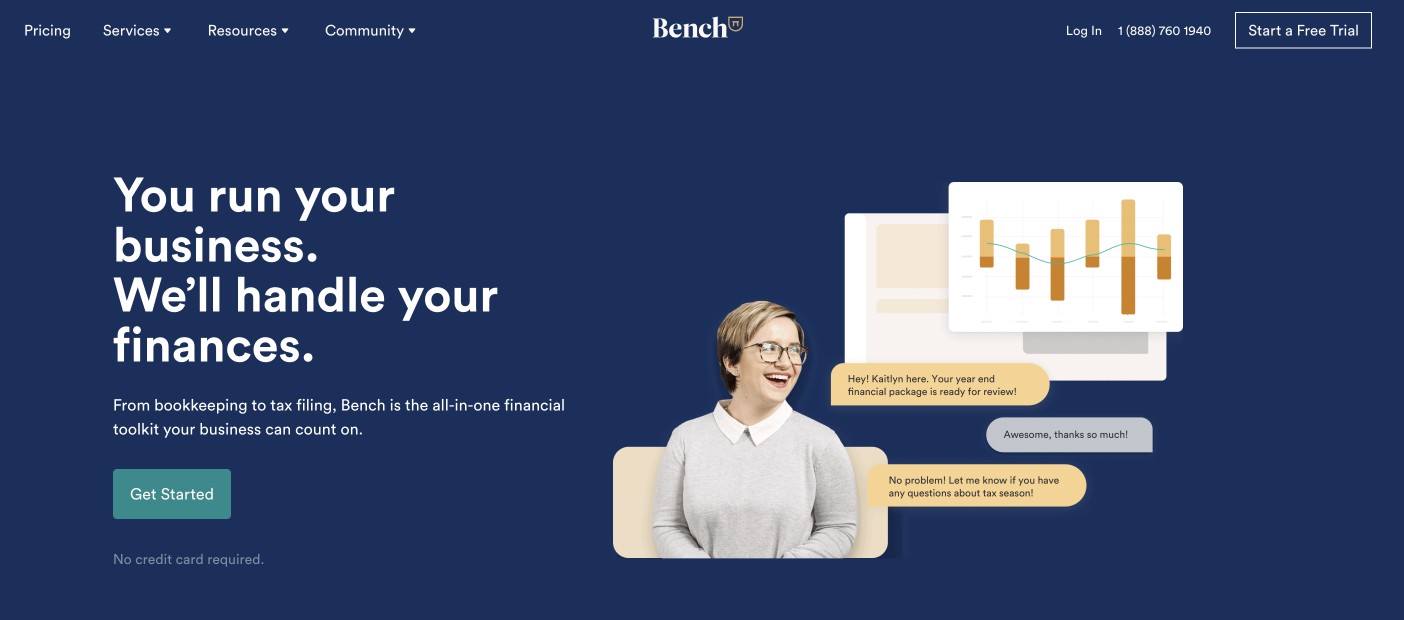 Bench.co is a human-assisted AI accounting app. This app works perfectly with Shopify apps. As a business owner or Shopify accountant, Bench.co allows you to focus on running your business while it handles your bookkeeping.
It's best for growing your online business because it provides robust financial reporting and management. Asides from this fact, it is swift and easy to use. With Bench.co, all your bookkeeping is done faster, helping you run a smoother and more profitable business.
This accounting app keeps track of all your business's transactions and prepares a monthly report for you. These monthly reports expenses, payments, inventory, and total transactions of your business in a month.
Bench.co assists you as a Shopify accountant with reliable, expert online support. In addition, it prepares balance statements and tax-ready financial reports. It also synchronizes with your business bank account and makes it possible for you to monitor your transactions. With this capability, Bench.co pulls data from your financial records and uses them to draft reports for your business.
This app integrates perfectly with Shopify and effectively manages your business financial data. It's a web application and is android and iOS friendly.
Like other accounting software, it offers a free trial and paid plans that start at $159 per month.
Conclusion
Accounting apps for Shopify are very handy for bookkeeping and financial reporting. These tools automate your financial reporting, transactions, tracking, and documentation. This saves you the stress of sitting for long hours tidying your desk, filing reports, and making entries.
So, which of these apps do you think is the most suitable for your Shopify store?
Apart from an accounting tool, you also need a tool to help you convert your store visitors to paying and returning customers.
The Adoric Shopify app is just what you need to increase conversions on your Shopify store. It works by displaying attractive campaigns as your visitors browse through your products or are just about to leave your store. Want to give it a try? Get the Adoric Shopify app today.