Do you want to learn how to increase retail sales on Shopify? Or maybe you want to find new customers and increase sales but don't have the budget for it? This post is for you.
Starting a business costs a lot, so we understand if you can't squeeze out a marketing budget just yet. Your best bet would be to find a way to boost your Shopify sales with zero marketing budget.
Thankfully, it's possible to promote your Shopify store without a budget. You only need to know how to harness the time, creativity, and tools available to you. This article will teach you to boost your Shopify sales without a marketing budget using practical tips. As a bonus, we'll also give you a list of fast-selling products you can sell on your Shopify store.
How To Increase Sales on Shopify With Zero Ad Budget – 10 Hacks to Try
The main goal of setting up a business is to make a profit. To do this, you'll need to put specific measures in place to ensure that you are going about your business the right way. These measures often involve boosting your sales and increasing traffic to your Shopify store. Achieving these usually requires a budget that can be pretty overwhelming and expensive.
Thankfully, you can boost your Shopify sales with zero marketing budget with just the right strategies and ideas. You need to invest time and creativity to do this. Instead of paying people to help you create visibility and increase sales, you can take the time to do it yourself and save money.
We have put together 10 practical strategies that can help you increase your Shopify store sales with zero marketing budget:
1. Have an Excellent Brand Strategy
Branding is the process of creating visibility for your products and services. It involves creating awareness for your business. You can use a logo, a simple phrase, or a unique design to make your products appear distinct and memorable.
A good branding strategy leaves your customers with a lasting positive impression. It helps to communicate what you have to offer and what to expect even after their purchase.
If you brand your products to resonate with your target audience, there is a high chance of attracting them to your website, converting them into paying customers and earning their trust. Customers who trust your brand are more likely to patronize you more often and even go ahead to refer you to friends.
Wondering how to make your branding resonate with your target audience?
Create a name that suits the products and services you offer
Create an attractive logo and a catchy phrase that sums up your brand's promise.
Make only promises you can keep
Quality should be your watchword
Give an accurate description of what your business entails.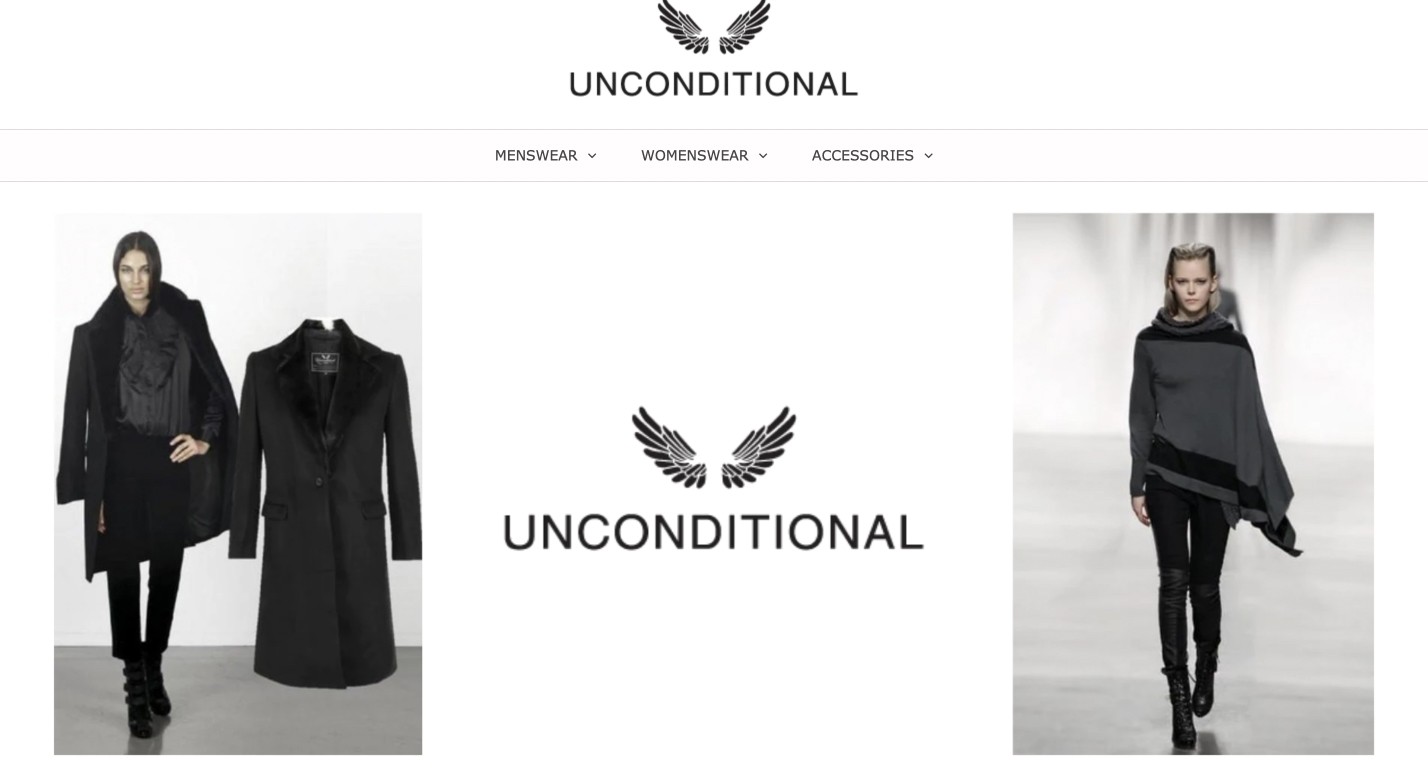 Unconditional, an apparel store, is one Shopify store that nails its branding strategy. Its store design, products, and messaging communicate its brand promise, which is to give its customers a winning combination of laidback and edgy outfits.
2. Present Your Products and Services in Style
One way to increase your sales effortlessly is to make your products and services attractive and enticing. Besides creating a brand, presenting your products and services in grand style will go a long way in increasing sales. Before deciding to buy from you, the first thing people see is how well you present your products.
For example, if you sell bags, clothes, shoes, household equipment, etc., using beautiful optimized pictures of your products can entice potential customers. Anyone can take regular photos, including your competitors. This is why you need to put extra effort into being creative.
Presenting some of your products in a carousel, especially at the top of your landing page, will make your products appear unique and distinct from other competitors. As illustrated below, your visitors can simply scroll to the right or left and see some of your products right away.
Whether yours is a consultation service or other type of business that doesn't involve tangible goods, you can create a list to showcase the services you offer and the steps to sign up for them. A sales copy would also give your clients more insight into your products. It would also help your clients know why your products are worth how much you're charging.
3. Leverage Your Social Media Accounts
When used properly, you can use social media to drive traffic and sales to your business.
Your social media platforms should be the first tools you use for promoting your Shopify store. Platforms like Twitter, Facebook, and Instagram are available at no cost.
These platforms give you access to millions of other users to promote your products to. Each social media platform has specific tools that can enhance your sales.
Connecting with many people from different parts of the world is one sure way to give your business visibility. When your brand becomes visible to the public, getting more traffic and eventually better sales becomes achievable.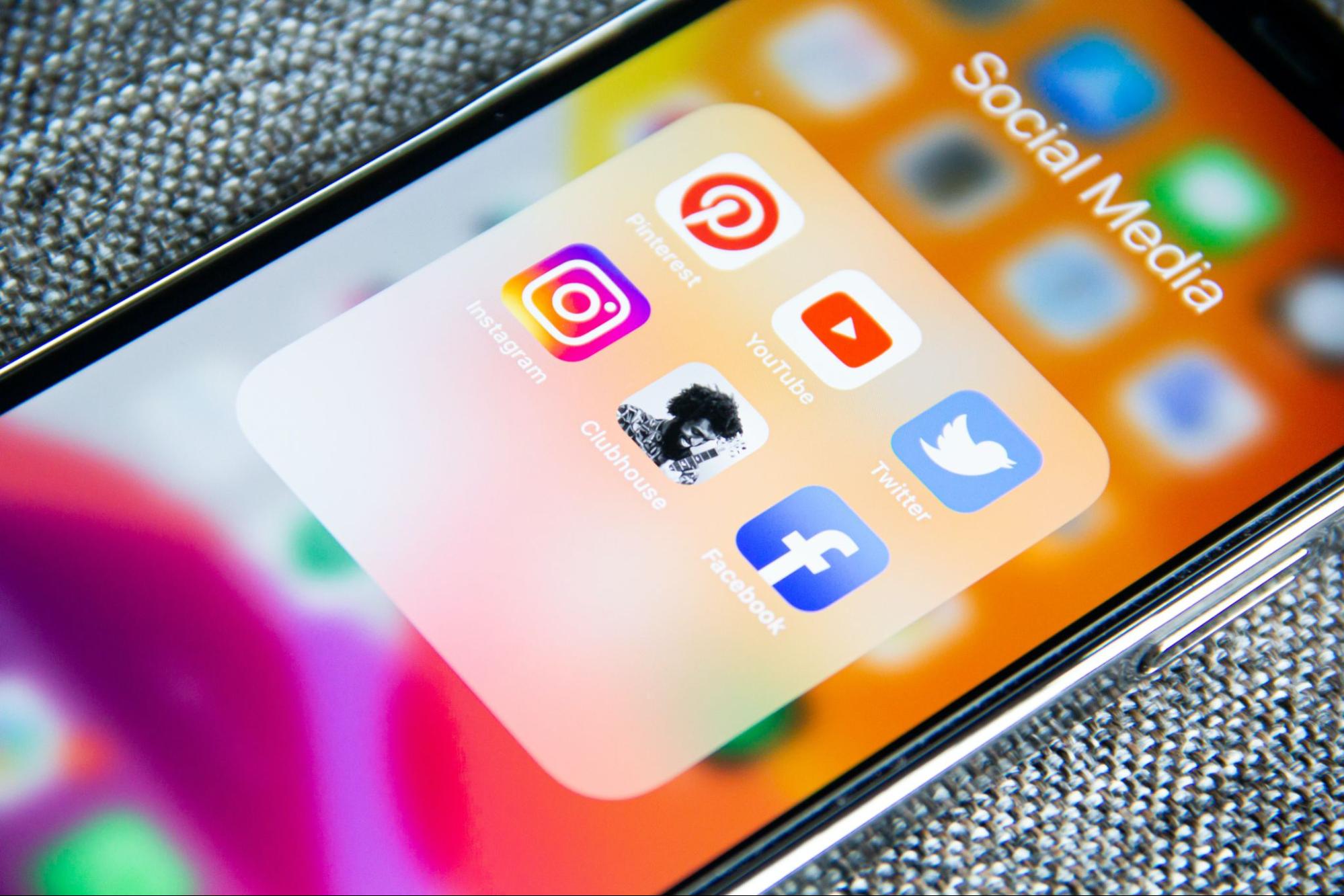 Let's discuss these social media platforms in a bit more detail:
Facebook
Facebook is the social media platform for everyone – adults, youths, and teenagers. It offers excellent visibility for any brand, and yours isn't an exception. With Facebook, you can build awareness for your products at no cost by regularly posting relevant content on your feed and story. You can also build solid connections with your existing customers, increase their loyalty, and get their friends and family to buy from you.
Instagram
Another social media platform you mustn't ignore is Instagram. This social media platform became widely used in 2012 and has been used by several business owners to create content for their businesses.
You can also use Instagram to boost your sales without a marketing budget. Instagram has a few tools like reels, stories, posts, and live videos that you can use to advertise your products. All you need to do is create an Instagram account with an intriguing bio and post engaging posts about your business regularly and consistently.
Also, you could follow top influencers who may love to create awareness for your product for free.
With social media, the size of your following is important. The higher the number of followers you get, the greater the possibility of boosting your Shopify store sales with zero marketing budget. So, find ways to grow your audience.
WhatsApp Business
WhatsApp isn't only meant for chatting with friends and family; you can use the platform to grow your business. It's another social media platform that allows you to promote your products and services with zero marketing budget.
One advantage of WhatsApp is that it is easy to use and requires little effort, unlike other social media platforms. The WhatsApp Business application allows you to display a brief description of your business, a catalogue to show pictures of your products and a "WhatsApp status" where you can make posts with a link to your Shopify store.
To use these social media platforms, you need to be very creative to stand out. Using the right choice of words and communication skills are also very important.
4. Give Out Discounts and Incentives
Whether it's a holiday or not, you can give away freebies to first-time customers, loyal customers, or customers that purchase a specific amount of products. The things you give away don't have to be expensive. They can be little things like cookies, pens, notepads, or hand towels.
You can also give out incentives for referrals. This will encourage your customers to keep referring you to other people. You can also give out discount coupons to people on driveways, at the mall, at the park, or even at a coffee shop. While increasing your chances of getting sales, you're also creating awareness for your business.
5. Connect With Your Customers
You need to get on the phone and build a relationship with your customers to ensure continuous patronage. A healthy relationship with your customers will enable you to understand them and know how best to present your products or services.
Also, be open to feedback and criticism from your customers. Acting on that feedback will go a long way in helping you create the perfect customer experience. And customers who get the best experience are likely to refer you to people who might need your products or services.
6. Deliver Quality and Top-Notch Services
Building a good brand and presenting your products with style is not enough. You also need to bring to life the promises that you make.
When people patronize your Shopify store and don't get the quality you promised, they will likely not come back. Some people might even spread the word about their negative experiences.
To avoid losing customers to unfulfilled brand promises, only promise what you can deliver. When delivering products or services, use delivery options that won't tamper with the products in transit.
Also, when creating your product labels and writing product descriptions, remember to include the benefits of using your product.
7. Post SEO Content
Another way to boost Shopify store sales is to create SEO content related to your brand and your services or products. So, when people look up relevant keywords on search engines like Google, your Shopify website pops up.
You can also write educational articles that your audience will find helpful to help you rank high on search engines. These SEO methods will help you drive significant traffic to your website.
8. Explore New Marketing Strategies
If your existing marketing strategies haven't been effective, be open to considering new options. You can use more videos than other creatives, for example. If the content on your website has been there for a while, you should also consider changing it or making it more interesting.
Note that implementing too many marketing ideas at a time might be confusing. So, it's advisable to use one or two at a time and tweak them whenever necessary. You should select strategies that sync well with the type of products you offer.
9. Create Convincing Copy
Writing a good copy isn't as difficult. Your message should be clear and direct and not too formal. Most importantly, it should be convincing enough to make your clients want to buy your products.
Your copy should include the benefits and features of your products. However, always remember to include your unique proposition for selling. This is what differentiates you from other businesses like yours.
10. Optimize Your Web Pages to Boost Conversions
Your website shouldn't just be attractive. It should be easy to navigate. You want to ensure that your clients can find products they need easily and checkout without hassles. You can also include a brief description of your brand on your store's homepage.
In addition, every page on your website should contain only necessary information. Avoid fluff and unnecessary stories that might bore your customers. The content of each page should be straightforward, concise, and written in simple English. You can also include a quick survey or questionnaire to help you evaluate your customer's experience at the end of their purchase.
Products You Can Sell on Shopify to Increase Online Sales
If you are serious about learning how to improve sales performance on Shopify without spending so much on ads, it is important you figure out the right products to sell.
If you haven't decided, there's a wide variety of products and services you can sell on Shopify and market with zero budget. All you need to do is find out which products interest you and decide how to source them. Below are some goods and services you can sell on Shopify:
Home Appliances
Selling home improvement products is a smart choice. You have the option of creating a Shopify store solely to offer home improvement products or adding these products to your existing product range.
Trending home renovation products to sell on Shopify include:
Air purifier
Bookends
Indoor plants
Kitchen Appliances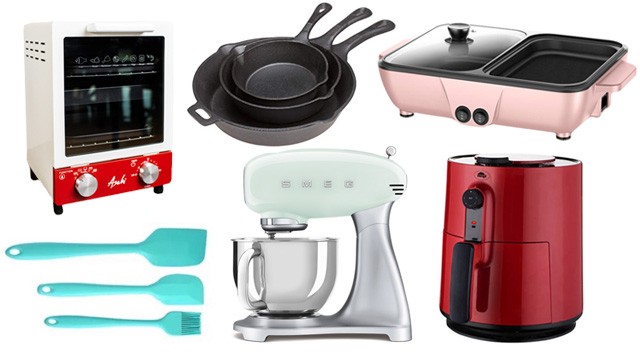 Many people's love for home-cooked meals has been reignited due to the pandemic. People are now spending more time in the kitchen making their favorite meals.
Long story short: you will have many potential buyers for kitchen accessories. Here are some of the most popular items in this category:
Air Fryers
Electric kettles
Microwaves
Electric Blenders
Cutlery
Gaming Products
You can make a lot of money by selling gaming accessories. This is because the gaming industry is expanding steadily. Editors from GamingIni shared some of the most popular gaming items to sell on Shopify:
Gaming laptops
Gaming desks
Video games
Gaming monitors
Gaming headphones
Car Accessories
Many car owners enjoy customizing their vehicles, and it's also simple to do so by installing accessories. It's no wonder, then, that online vehicle parts and accessories sales are predicted to increase from $19.8 billion in 2022 to $21.4 billion in 2023.
Here are some of the trending car accessory products you can sell.
Mats
Covers
Fresheners
Blinds and sun shield
Seat covers
Car vacuum cleaners
Tire inflators
Car cleaning supplies
Pet Products
Your online store sales will almost surely improve whether you target dog or cat owners or just offer various pet products. With 67% of US families owning a pet, this market has a lot of room for expansion.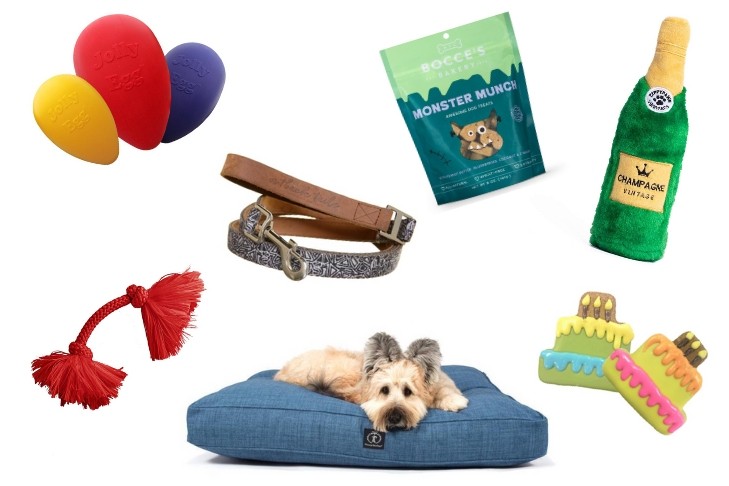 The following are the most popular items in this niche:
Pet mat
Pet clothing
Dog toys
Pet toothbrush
Dog seat cover
Pet bed
Clothing And Jewelry
Jewelry is one of the most popular items people love to buy. And this industry has a lot of room for expansion.
Clothing is also a popular niche among e-commerce store owners, and for a good reason. Below are some common examples of products you can sell in this space:
Earrings
Bracelets
Watches
Tracksuit
Bikini
Lingerie
Baby or Maternity Products
Baby and maternity products are another niche to look into if you want to sell fast-moving products on your store.
The best baby product ideas in this category are:
Clothes
Carriers
Swaddles
Digital Products
Selling on Shopify is not limited to tangible goods you can feel and touch, like clothes, shoes, or bags. You can also use Shopify in creative ways by selling services or digital products like:
Consultations services
Online courses and classes
Digital gift cards
Real estate services
What you can't sell Shopify
Shopify has some strict rules on what you can and can't sell. You risk being kicked off the site if you offer banned products like those highlighted below:
Certain firearms and parts
Unauthorized or counterfeit goods
Gambling services
Services or products with strict regulations.
Adult products
Narcotics paraphernalia
Tickets for events
High-risk businesses, such as bankruptcy lawyers, computer technical support, telecommunications equipment, and so on
And more.
Conclusion
It's possible to boost your Shopify sales with zero marketing budget. With the tips above, you can attract web traffic to your Shopify store, convert them to paying customers and get them to come back to buy from you.
When you're ready to take things up a notch, the Adoric Shopify app can help you skyrocket your sales by allowing you to create attractive and intuitive campaigns that you can deploy on your Shopify website. You can explore it by getting the app today.