Do you know you can start selling your products on Shopify without owning a production line? You can grow a successful Shopify brand without manufacturing a single product.
How?
Entrepreneurs constantly look for innovative ways to stay competitive in the most cost-effective ways. This is why many business strategies such as dropshipping, print-on-demand, and white-label businesses are becoming more dominant in the industry. 
One such strategy is selling Private label products on Shopify.
In this guide, we'll discuss what private label products are, the benefits and challenges, and the best private label products to sell on Shopify. 
What are Private Label Products?
Private Label Products are goods produced by a third-party manufacturer for another company with the intent to sell under its brand name. This production is mostly done by companies with an already existing production line for brands who do not want to start from scratch.
It allows the brand to focus on building, marketing, and distribution of products to target markets. 
For example, Kylie Cosmetics, with an estimated annual revenue of over $360 million in 2022, is one of the most popular private-label cosmetics brands. Despite its success, it does not manufacture its product. Instead it employs an existing manufacturer known as the Spatz Laboratories to produce its makeup.
However, private label products should not be confused with white-label products. Although both are similar because they involve a third-party manufacturer, they are both distinct in their process and operations. 
White Label Products are generic mass-produced goods by a third-party manufacturer for several brands with slight changes in the customization such as the name and logo of the brands. These types of products are mostly print-on-demand, bulk-ordered or drop-shipped. 
With private label products, the brands have control over production, product quality, and product customization; These products are thus more expensive. White label brands can compromise on quality by focusing on prompt delivery to customers.
Advantages of Selling Private Label Products
Although selling private labels comes with its challenges, there are also some benefits to the brand and the manufacturers in terms of profit margin and quality control.
1. Brand Control
One benefit of selling private-label products is the level of control you have over your brand. It is within your willpower to customize the product designs, packaging and marketing to align with the brand's identity. 
2. Customized Pricing strategy
Private-label products have higher profit margins compared to selling well-known brands. By eliminating intermediaries and negotiating favorable terms with manufacturers, you can set competitive prices while maintaining healthy profit margins. 
3. Market Differentiation
Private-label products allow you to provide unique offerings to the market. You can sell products that cater for a particular niche or customer need while enhancing the customer's loyalty.
4. Flexibility and Innovation
Private labeling provides the flexibility to experiment with new products and adapt to changing market demands swiftly. This agility enables you to introduce innovative items and capitalize on emerging trends without the constraints of established brands.
5. Control Over Marketing and Distribution
Another good thing about private labeling is that you have control over your marketing strategies. You get to choose how you promote your branded product and your marketing campaigns. You can also choose to sell through various channels, such as websites, marketplaces etc, tailoring your strategy to suit your target audience.
Cons of Selling Private Label Products
While there are many benefits to selling private label products, it comes with its own challenges and disadvantages. These are:
1. High dependency on Manufacturers
Since the manufacturer handles the production of your products, you will always be dependent on them for delivering on time and within schedule. Your manufacturer's business failure can affect your business too. This is why it is important to source reliable manufacturers that cannot compromise on quality.
2. Poor Consumer Reception
The thin line between white-label products and private-label products makes it difficult for consumers to trust private-label products as they are perceived as cheap and low-quality products. 
3. Competition and Market Saturation
Private labeling is becoming increasingly popular, leading to a crowded marketplace. Standing out and gaining consumer attention can be challenging amid fierce competition. 
4. Quality Control
Maintaining consistent product quality can be challenging when relying on external manufacturers. Any compromise in quality could lead to customer dissatisfaction and harm your brand's reputation.
5. Brand Building Efforts
Establishing a strong brand presence requires continuous efforts in marketing, customer service and building trust. Private-label products may lack the instant recognition and trust that established brands enjoy.
9 Private Label Products to Sell
Below are nine lucrative private-label products that can help you achieve success on Shopify.
1. Organic Skincare Products
The beauty and skincare industry is thriving, with consumers increasingly seeking organic and natural alternatives. Capitalize on this trend by offering private-label organic skincare products such as facial serums, moisturizers and cleansers. Highlight the benefits of using natural ingredients and craft a unique brand story that resonates with health-conscious consumers.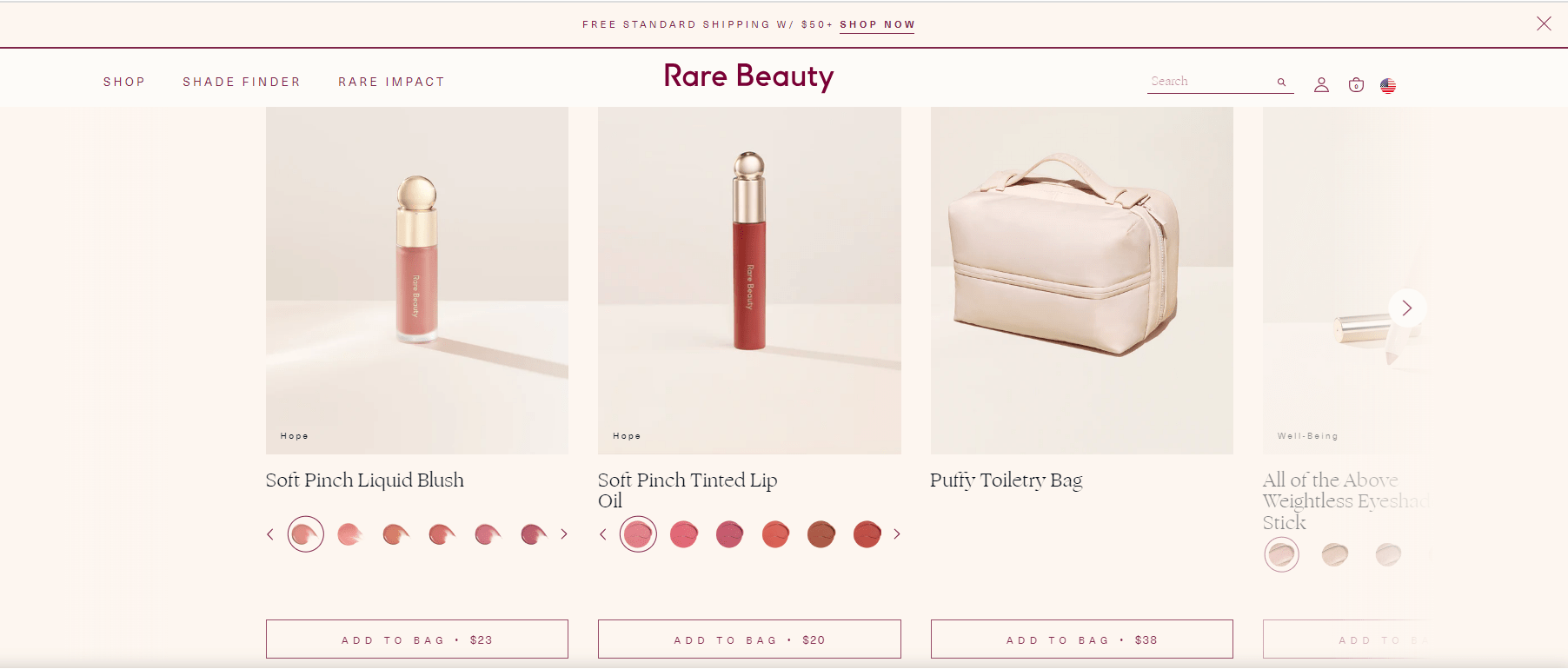 For example, Selena Gomez's cosmetics line makes young ladies feel good in their skin without hiding what makes them unique. She markets her products on breathable formulas that are easy to apply, blend and build.
2. Fitness Equipment
With the rising interest in health and fitness, private-label fitness equipment presents a golden opportunity. Consider branding items like resistance bands, yoga mats and dumbbells. You could also include fitness clothing and footwear. 
To add to your fitness equipment, you can develop workout guides or videos, diet plans to accompany your products offering added value to your customers. 
3. Custom Apparel
The apparel business is a lucrative private-label niche. You can create a fashion-forward brand by selling private-label clothing items such as T-shirts, hoodies, sweatpants or activewear. Create your distinctive designs, focus on high-quality materials and eco-friendly production processes. 
Create a solid online brand presence for your business by showcasing your products through professional photography and engaging your audience on social media to build a loyal customer base. 
4. Home Decor and Accessories
There is an increasing demand for home interior designs and decorations and home decor items. You can create a cozy home experience with private-label home decor items like scented candles, air diffusers, pillows and wall art.
Create a brand that resonates with interior design enthusiasts and homeowners looking to add a touch of personality to their living spaces.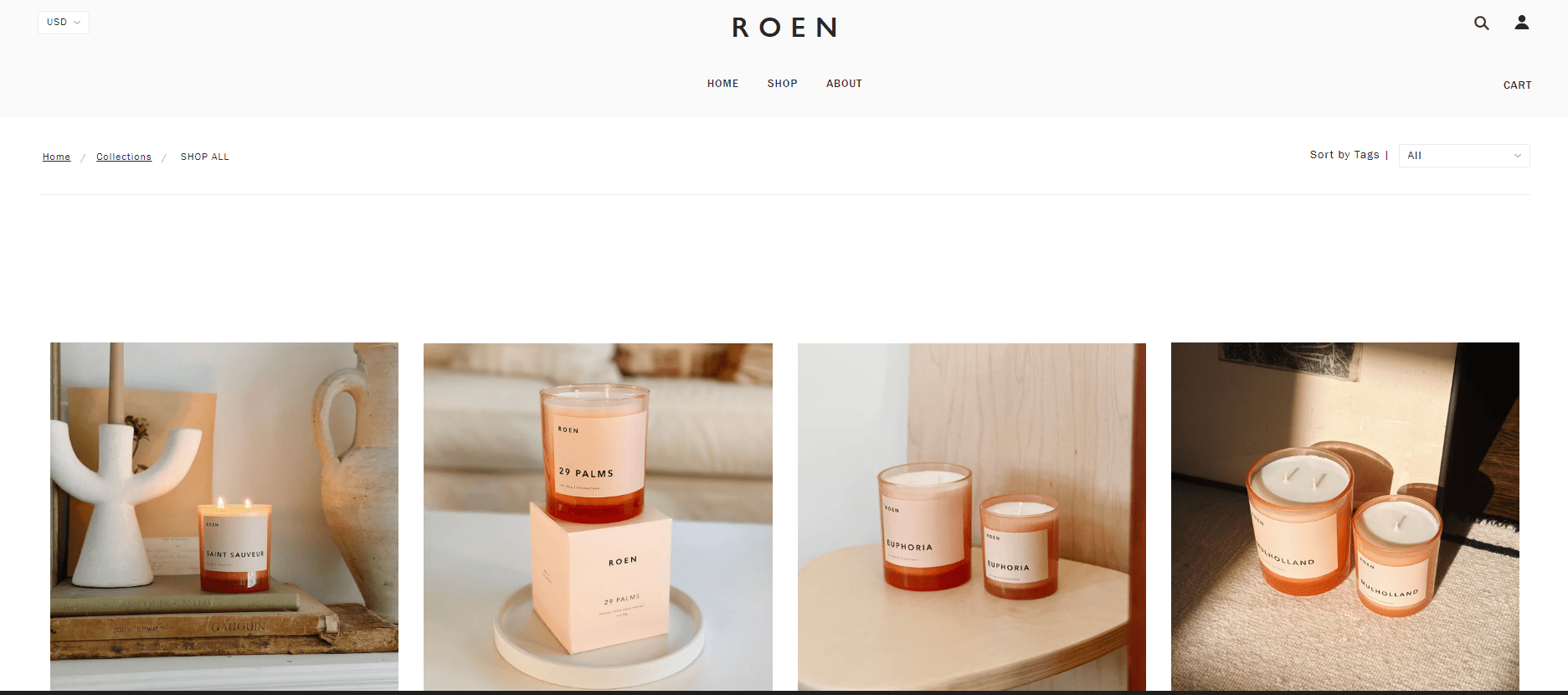 5. Tech Gadgets and Accessories
As more smart homes and offices are springing up, so is the need for smart gadgets and items in the house.
Likewise, phone cases and laptop skins and stickers are gradually increasing in demand due to our increased need to stay updated in society.
You can sell private-label tech gadgets such as wireless chargers, phone cases, smart home devices, laptop skins and stickers. Highlight the convenience and innovation your products offer, and leverage influencer partnerships to boost your brand's visibility.
6. Pet Food and Accessories
Pet owners are more loyal and faithful to their pet friends. They will always provide the best care for their animal friends. They are always looking for ways to enhance the well-being of their furry companions. 
Establish private-label pet food and accessories such as beds, toys and grooming suppliers on Shopify.
Emphasize the quality and safety of your products, and connect with pet lovers through relatable content and social media management. It is also paramount to share information that may be helpful for pet groomers.
7. Travel Gear and Smart Backpacks
One of the growing popularity in the ECommerce industry is the smart backpack. This is because of its portable pouches that can charge devices such as laptops and phones. Also, some are designed to be water resistant with anti-theft trackers. 
You can build your Shopify store around smart backpacks where you can collaborate with private label manufacturers to create customized backpacks. Also, you can request feedback from your customer for other likely features to be added to the designs.
Emphasize the durability and functionality of your products and tap into the aspirational aspects of travel to connect with your target audience.
8. Personalized Stationery
In the digital age, personalized stationery stands out as a nostalgic and meaningful gift option. Sell private label notebooks, planners and journals that customers can customize with their names or unique designs. Showcase the emotional value of handwritten notes and creative expression.
9. Gourmet Food and Beverages
Delight foodies by offering private-label gourmet food and beverage. Whether it's artisanal coffee blends, unique spices, or organic snacks, the culinary world offers endless possibilities. 
Craft enticing packaging and share the stories behind your products to captivate the taste buds and emotions of your customers.
Conclusion
We've walked you through the best 9 private-label products to sell on your Shopify store so you can build a business that resonates with your target audience.
Combine this reservoir of information with proper planning and detailed research. Choose the right product and cross-check your preferred manufacturers for reliability, setting up your store for success.