Aliexpress Dropshipping: What You Should Know?
Have you been wanting to start a dropshipping business, but wondering if running your business on Aliexpress dropshipping is worth it?
If you have, read on because you will find answers to every bugging question you may have about Shopify Aliexpress dropshipping in this post.
How Do I Start a Dropshipping Business?
Dropshipping is one of the simplest online businesses to start. Simple though, but not easy. If it were, every dick, tom, and harry would be into it. Nonetheless, you can start without any experience and on a shoestring budget.
Dropshipping 101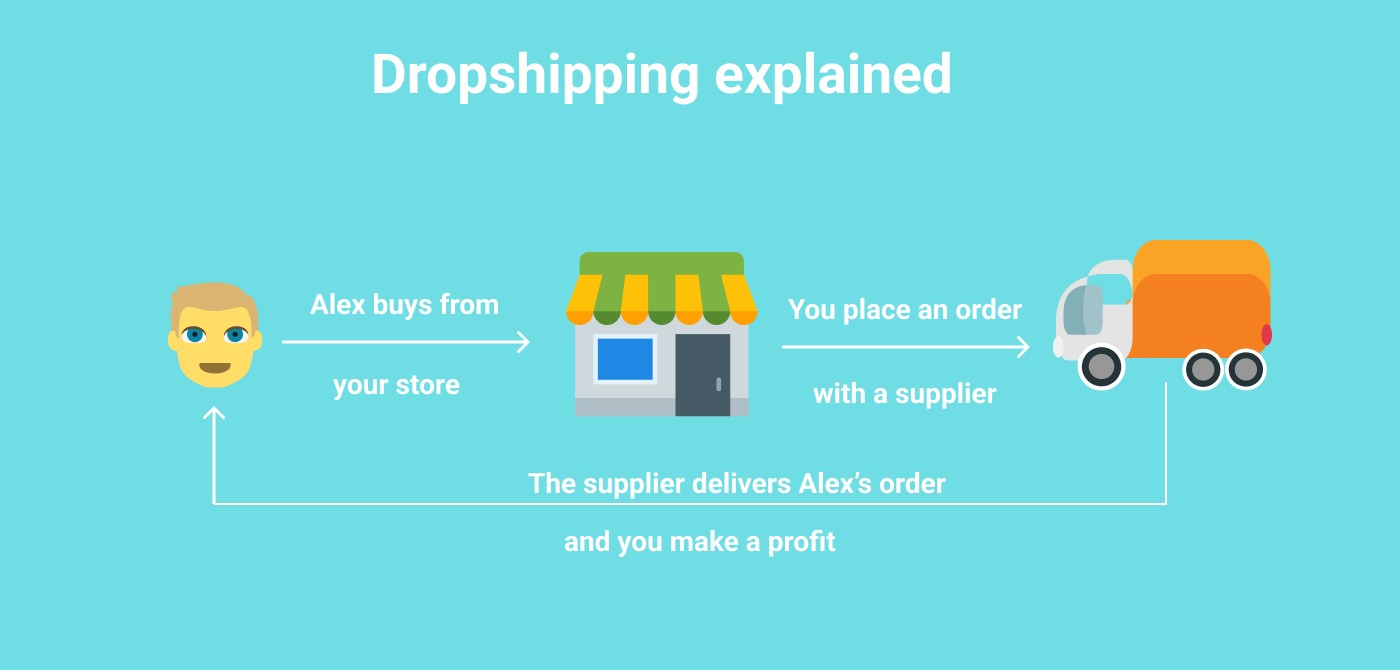 First off, how does dropshipping work?
Firstly, you need to create an online store where you will list your products (you don't have to buy them). Next, a customer, let's say Alex, comes to your store to buy a product and then places an order.
The next thing you will want to do is head over to Aliexpress to purchase the product Alex just placed an order for, but at a lesser cost than what Alex paid. After paying for the product, the seller on Aliexpress would ship the product to Alex.
Your profit is what you have left after paying for Alex's order.
It's that simple!
Before setting out to start a dropshipping business, it's important first to pick a niche.
Do you want to dropship kids' clothes? Or are you more interested in selling healthcare and beauty products?
While there are a hundred possible niches you can pick from, we can't overemphasize the importance of picking one and sticking to it.
Not sure which niche to pick? Check out our guide to finding the most lucrative product to dropship.
After deciding your preferred dropshipping niche, the next step is to choose the right platform to run your dropshipping business. Shopify and WooCommerce are two great options.
If you are not sure which to go for, we recommend Shopify. For one thing, Shopify comes with lots of apps and extensions that make running a dropshipping business a seamless experience. The Oberlo Chrome extension is a good example.
The last important part of starting a dropshipping business is finding the right platform to source products. This is where Aliexpress comes into play.
What is Aliexpress?
Aliexpress, or Aliex as some people prefer to call it, is an eCommerce platform that allows you to source products and connect with suppliers.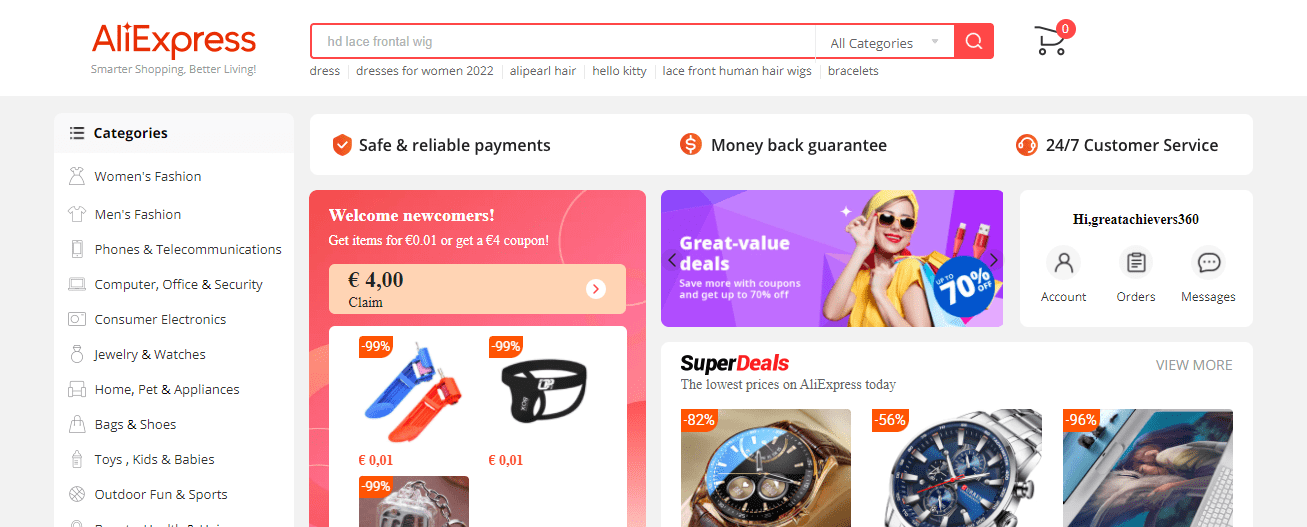 Aliexpress was founded in 2010 and is owned by Jack Ma, a Chinese-based internet entrepreneur also known for founding the Alibaba Group. The Alibaba Group is an internet conglomerate that owns several online companies, including Aliexpress.
Think of Aliexpress as an online marketplace where you can buy anything, literally, and in whatever quantity you please.
This makes Aliexpress an excellent platform to run a dropshipping business. When a customer places an order on your website, all you have to do is head over to Aliexpress, find the product, pay for it, and ask the supplier to ship it directly to your customer.
No need to keep any inventory. No need to worry about tracking your shipping. All those are handled for you out of the box.
Finding the right supplier for your dropshipping business is important. Work with the wrong supplier, and your life would be a living hell. The right supplier, however, can make dropshipping a pleasant experience for you and your customers.
Interestingly also, you can sell on Aliexpress if you wish to.
Why Dropship With Aliexpress?
To begin with, dropshipping with Aliexpress is very easy. All you have to do is find a product, pay, and give the seller the address to which you would like the product to be shipped.
Things are even easier if you are running your business on Shopify, thanks to Oberlo.
With Oberlo, you can find and import products straight from Aliexpress and list them on your Shopify website in a breeze.
Another benefit of dropshipping with Aliexpress is that you don't have to worry about product photos because those are taken care of by the seller you would be buying from. Of course, you can always take better product images if you wish to.
How to Successfully Dropship With Aliexpress
Hopefully, you have known what Aliexpress is about and have gotten a fair idea of how it works by now. The next thing you will likely want to do is start dropshipping with Aliexpress.
Here are tips that will help improve your odds for success should you decide to dropship with Aliexpress.
1. Order Product Samples and Test Them Yourself
Dropshipping is fiercely competitive. If you are going to stand out and make healthy sales to keep your business going, quality must be your watchword.
The thing is, many sellers on Aliexpress sell defective products. Sometimes, they do so unintentionally. Other times, they do so to make maximum profits without caring about their reputation.
For this reason, it's best to order product samples and test them yourself before selling to customers.
If you plan to dropship, say, over 100 products, ordering samples for each product would be impractical. In such a situation, you can buy samples from one to three suppliers to see who offers the highest product quality.
2.  Be Realistic With Your Shipping Time
A large portion of sellers on Aliexpress are based in China. And you know, China to, say, the US is a pretty long distance. This can only mean one thing: it will take a while for customers to receive their orders.
Typically, delivery time on Aliexpress is about a month or more.
It can be scary to make your customers wait that long to receive their orders. They might get pissed and look somewhere else. The truth is, this isn't something you should worry about because often, customers don't mind the long wait time. What matters to them is getting quality products.
You can address this concern by leveraging Aliexpress's fast shipping options such as DHL and FedEx.
Better yet, you can offer your customers free shipping. By doing so, they won't care how long it takes to get their orders.
3. Be Smart With Your Product Pricing
It can be tempting to want to sell your products at incredibly low prices to win more customers. The thing is, lowballing your customers just to get sales will hurt your profit margin considerably. It could also frustrate the life out of you and make you want to quit dropshipping altogether.
Plus, running a dropshipping business can cost a lot of money. Ads, keeping your website running, and handling returns can cost a lot.
These costs need to be factored into your running cost, else your business would run aground.
As a rule-of-thumb, aim for a 50% margin. So, let's say you bought an item for $10 on Aliexpress. A reasonable selling price for that product should be $15.
4. Pricing Shouldn't Be Your Only Differentiator
What will make someone want to buy from your store and not the next store? If lower price is the only reason, your business might be heading for failure.
That said, it's important to establish a differentiator – that is, something that differentiates you from others – if you desire to get ahead in business.
Your differentiator could be better customer service, faster response time, and superior product quality. You could even go as far as offering your customers multiple payment options, being active on social media, and personalizing their buying experience.
5. Use Attractive Product Photos and Catch Product Description
Pictures, they say, are worth more than a thousand words. Hence, to capture your visitors' attention and make them want to buy from your store, you need to use attractive, professional images. And well-written product descriptions, too.
What about the images from Aliexpress sellers? Well, those are good, but their quality might not be something your customers will like. As such, you will want to take better pictures.
The cool part is that you don't have to break the bank to do so. One simple hack you could use is to take pictures with your iPhone (or any other smartphone you have) and edit them with an online photo editing program like Pixc.
Aliexpress Dropshipping Center
While Aliexpress might look like a regular eCommerce platform, in truth, most buyers there are retailers and small businesses looking to resell to consumers. And Aliexpress is very much aware of this.
Hence why the company created Aliexpress Dropshipping Center; a platform dedicated to dropshippers. Aliexpress Dropshipping Center makes it easy for you to find products for dropshipping and connect with sellers without any hassles.
If your Shopify store sells swimming accessories for kids and a shopper puts one in their cart, suggesting an add-on like a jogging tracksuit might be unnecessary. Instead, you could suggest a better life jacket for infants, perhaps a different style with better features.
How Aliexpress Dropshipping Center Works
First, you need to create an account with Aliexpress, that is if you haven't done so already. After that, the next thing you will want to do is head over to Aliexpress dropshipping center and search for products.
You can do this by entering the product's name. Alternatively, you could search by product categories or location of the seller. You could even search by uploading the product image to Aliexpress.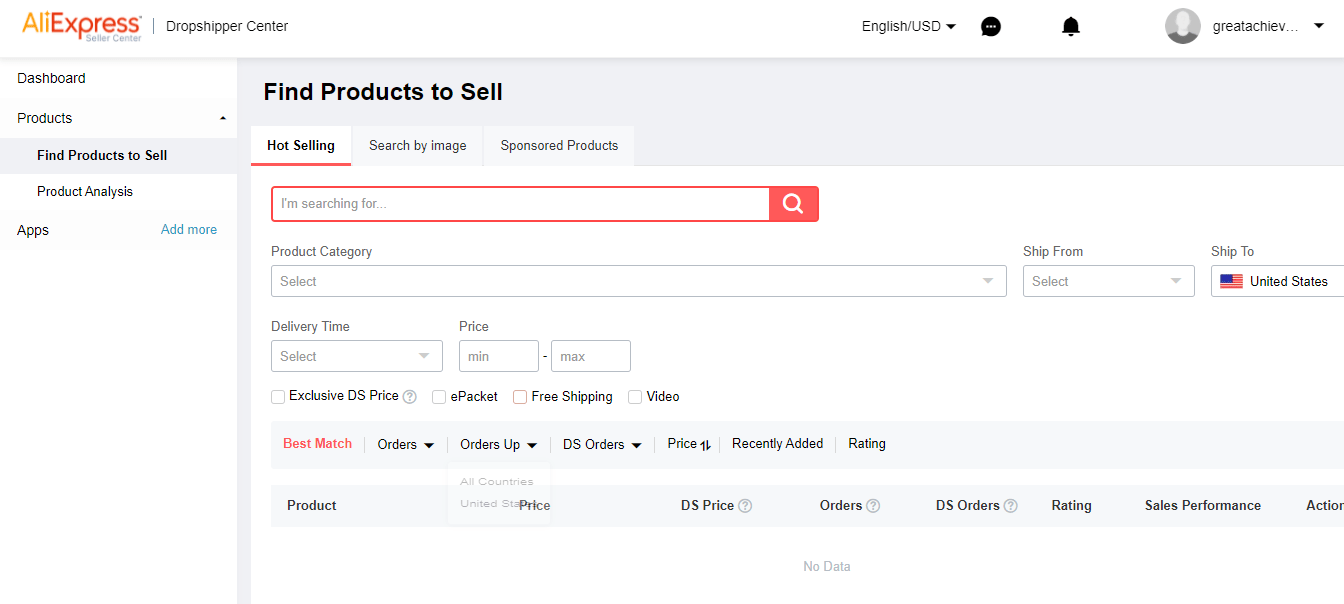 Aliexpress dropshipping center gives you the option of filtering your search by free shipping, minimum and maximum price, ePacket delivery, product rating, etc.
When you find the product you are looking for, check if it has a buyer protection cover. This is important in the event your customer demands a refund due to a defective product or late delivery.
After that, you can choose to add the product directly to your Shopify store via Oberlo or pay and ship it directly to your customers. You can make payments using your credit card or via PayPal.
That's how simple using Aliexpress dropshipping center is. Of course, that is the basics, but it's certainly enough to get you started.
Aliexpress Alternatives
Yes, Aliexpress is great for dropshipping. The prices are great, and the platform has lots of tools to help you succeed in business.
But Aliexpress is not the be-all and end-all when it comes to dropshipping. There are many other alternatives you could turn to if need be. Let's have a look at some of them.
1. Salehoo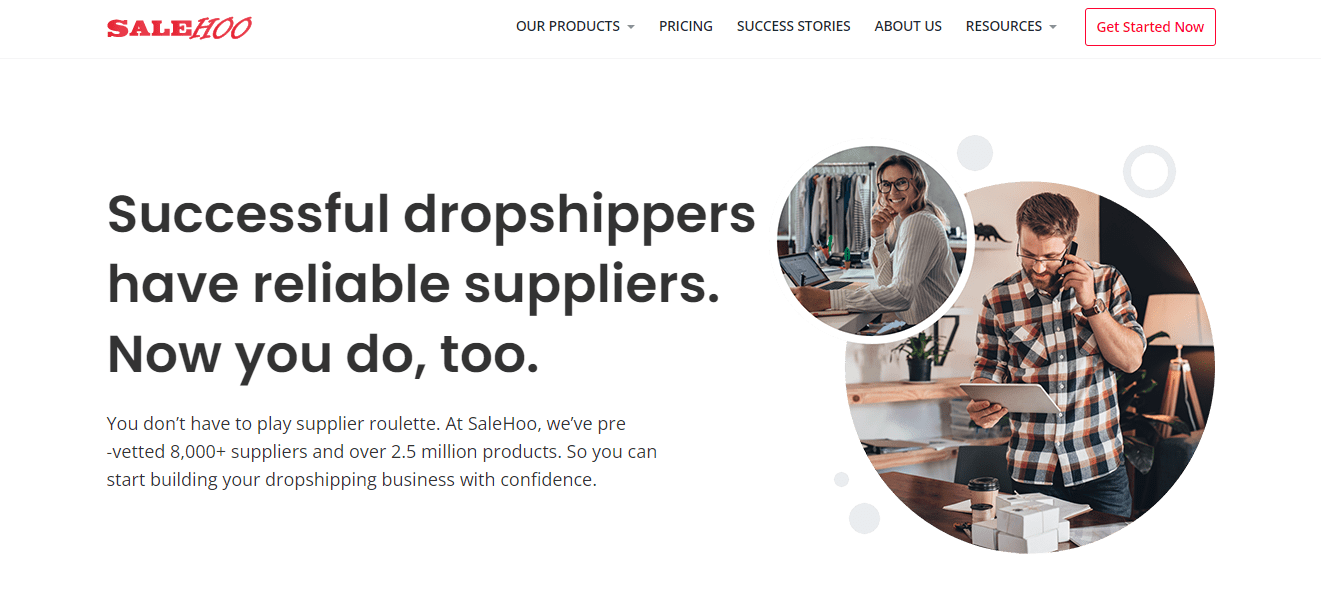 And so we kick things off with Salehoo, an eCommerce directory that brings sellers, manufacturers, and dropshippers together.
Like Aliexpress, Salehoo has a large category of product collections at competitive prices.
But unlike Aliexpress, you can't use Salehoo for free. The starting price for dropshipping is $27 per month. You can import 500 products to your store, automate your store, and do lots more on this plan.
If you have a team of over five people, you will have to go for the premium plan, and it costs $97/month.
2. DHGate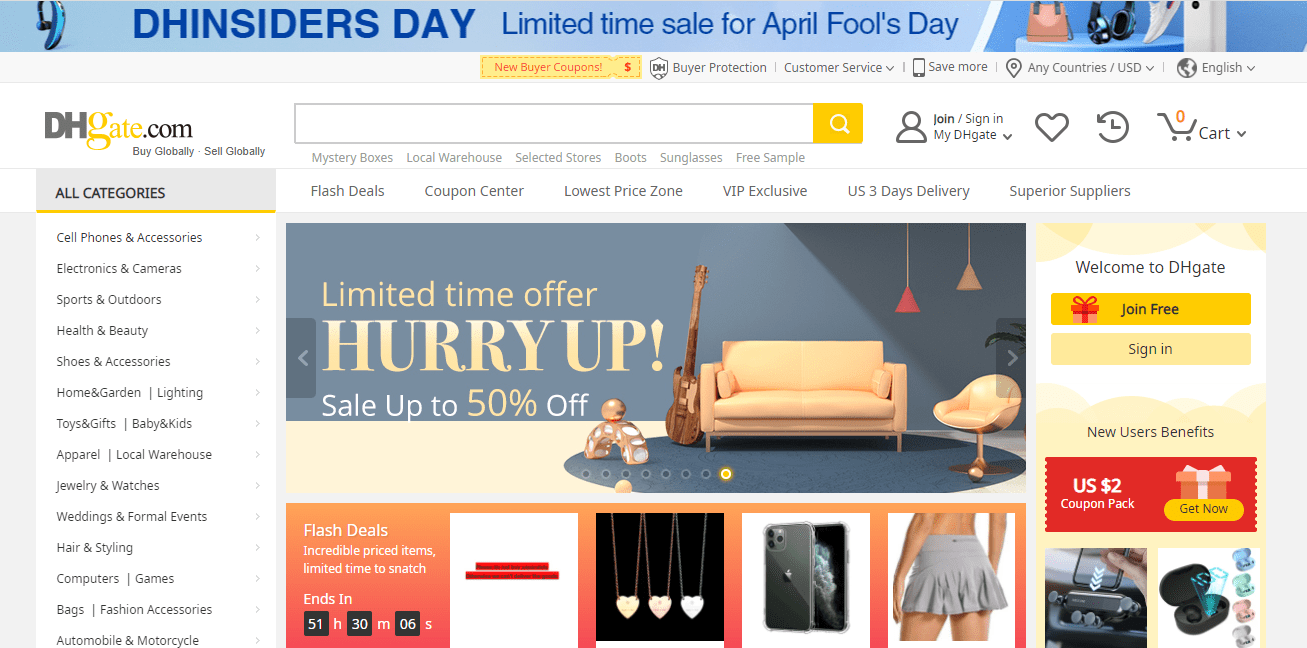 Next on our list of Aliexpress alternatives is DHGate. It has an interface similar to Aliexpress, making shopping on the platform a seamless experience.
DHGate is free to use. It offers many payment options such as credit/debit card, bank transfer, Skrill, and their own custom payment solution DHPay account.
For shipping, DHGate supports ePacket, Singapore Post, EMS, and, of course, free shipping.
Like Aliexpress, DHGate also allows you to find sellers using the search form. It also gives you the option of sending messages directly to sellers.
Did we forget to mention that DHGate also offers buyer protection like Aliexpress?
3. Lightinthebox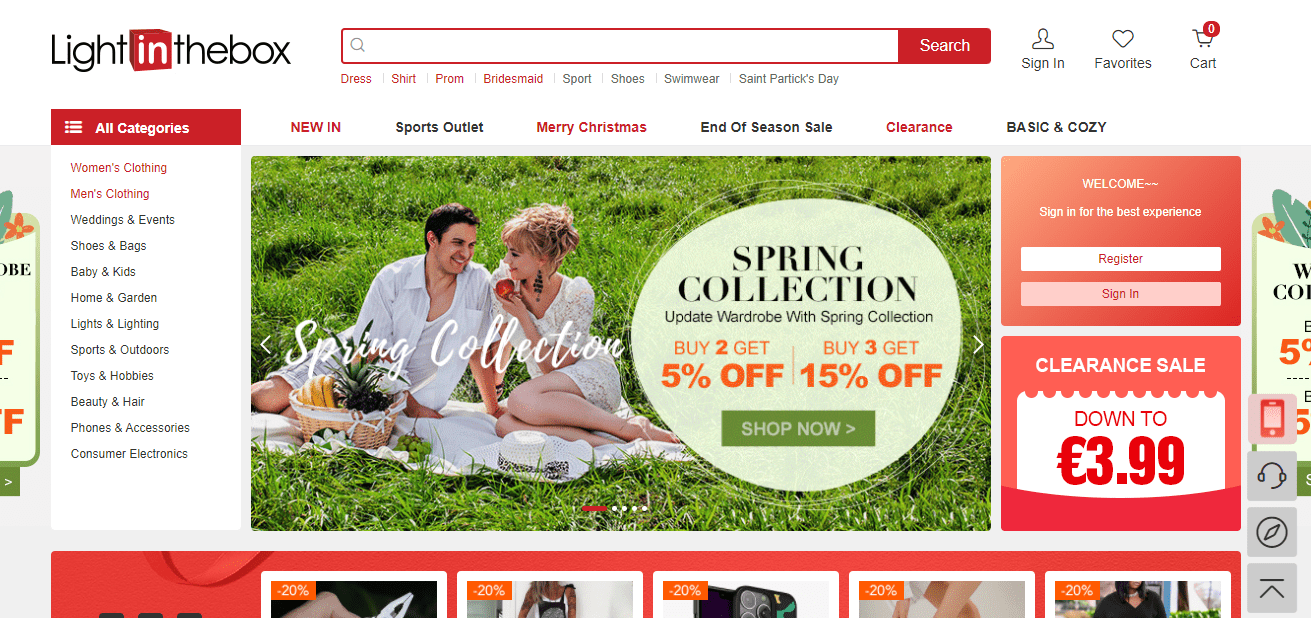 Founded in 2007, Lightinthebox is a China-based eCommerce outlet that also caters to retailers and small businesses into dropshipping. The array of product categories on the website is vast.
It comprises shoes and bags, kids' clothes, home and garden, beauty and hair, consumer electronics, to name a few.
The average order processing time on Lightinthebox is 24 hours. You can pay for your orders using PayPal, Western Union, Visa and Mastercard credit cards, etc.
Lightinthebox offers expedited shipping, which takes 3 to 7 working business days. However, international shipping might take longer.
4. Chinabrands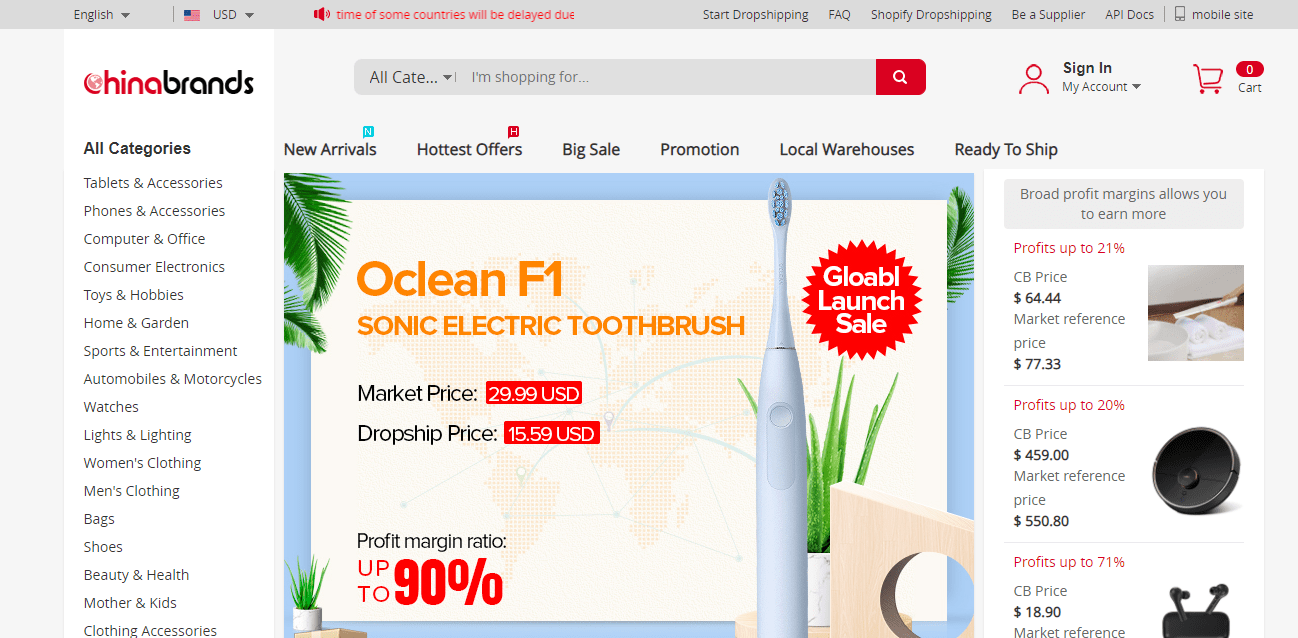 Chinabrands is a dedicated dropshipping outlet with over 300,000 sellers spread across the globe. So the company claims, though.
Dropshipping with Chinabrands is pretty simple. First, you find the products you would like to resell and add them to your website.
Next, you upload and list the products in your store. Once a customer places an order, you pay, and Chinabrands delivers. It's that simple!
Chinabrand has a dedicated Shopify app that makes importing products into your store a breeze.
As for payments, Chinabrands supports PayPal, Payoneer, and Wire transfer.
The cool part is that you don't have to pay any subscription fee to use the website.
5. Geekbuying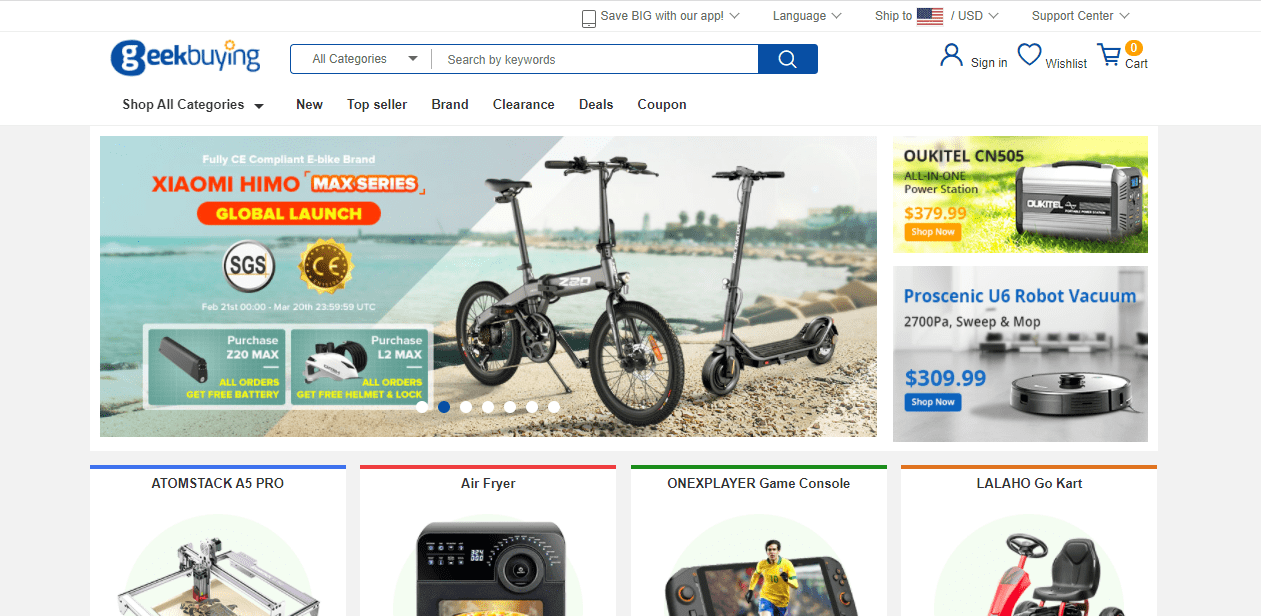 Whether you are looking to buy and resell phone accessories, automobiles and motorcycles, wearable devices, security systems, etc., Geekbuying is where to be.
Geekbuying allows you to pay for your orders via multiple means, namely PayPal, Visa, Mastercard, and American Express credit/debit cards.
Wholesale orders come with mouth-watering discounts, and you can request to have your custom logo attached to the products you are buying.
Best Aliexpress Dropshipping Apps for Shopify
You need certain apps to make life easy for you as a dropshipping entrepreneur, especially if you run your business on Shopify. Here are some of them
1. Importify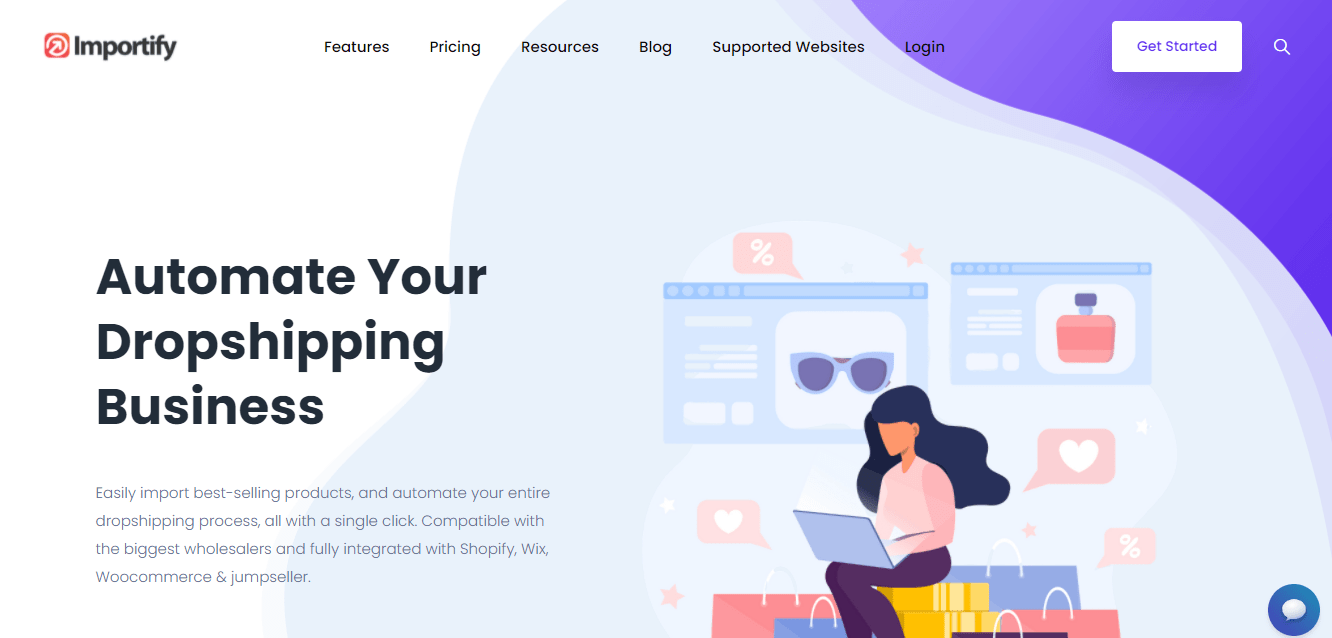 Importify is an all-inclusive dropshipping app that allows you to import products from Aliexpress, DHGate, Amazon, Alibaba, and a host of others.
It comes with a built-in editor that allows you to add product descriptions to your products in a breeze, an order automation feature that is easy to use, and lots more.
Importfiy offers a free trial and has three pricing plans: Basic, Premium, and Gold. They sell for $14.95, $27.95, and $37.95 per month.
2. Syncee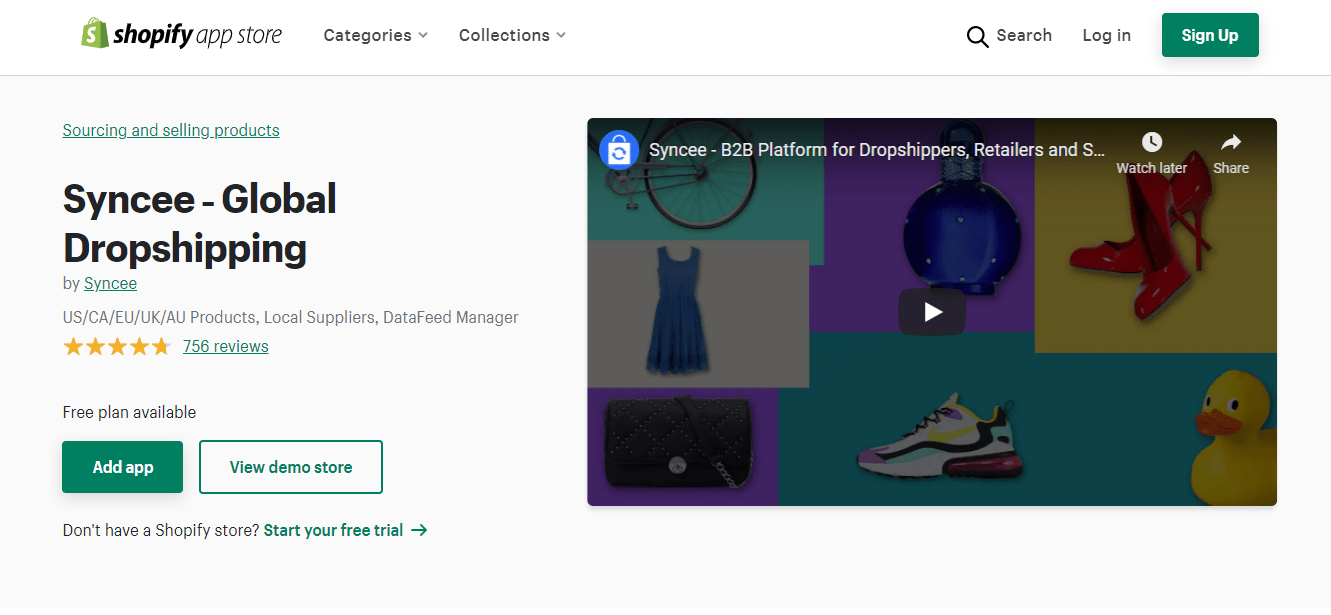 Syncee is another dropshipping app for Shopify that lets you access the millions of products listed on the Syncee marketplace, a dropshipping platform very similar to Aliexpress.
It has an in-built Datafeed manager that allows you to upload and update suppliers' products into your store just using file formats like CSV and Excel.
Syncee has free, basic, pro, and business plans, and they cost $29, $79, and $129 per month, respectively.
3. DSers-AliExpress Dropshipping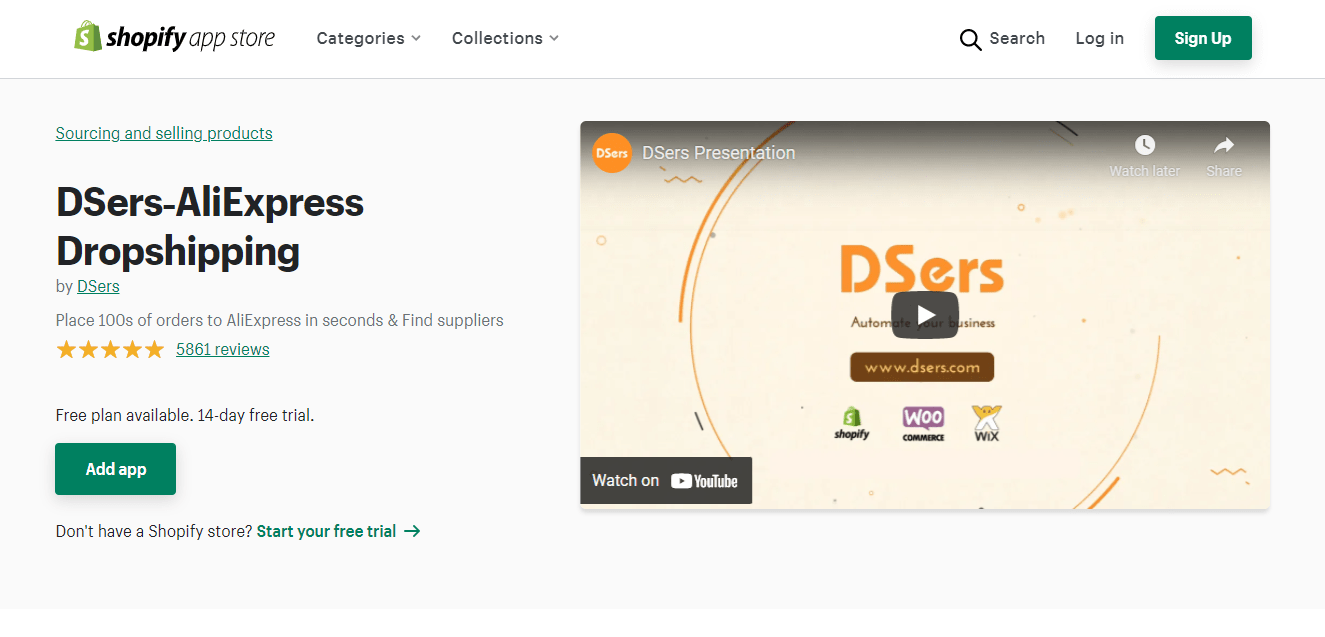 With nearly 6,000 reviews so far, DSers is undoubtedly one of the best dropshipping apps for Shopify.
DSers allows you to place multiple orders, numbering over 100, on Aliexpress in one single click. How cool is that?
What's more, it makes it easy for you to find suppliers that sell the product you are looking to buy at a cheaper rate.
It also allows you to track and sync your product shipping information with Shopify.
Wrapping It Up
Is Aliexpress good for dropshipping? It's entirely up to you to decide. But if you ask as, it's a definitive yes.
Your dropshipping business will not see the light of the day if you cannot convert the traffic to your website into sales. Understandably, this is challenging.
But don't worry, the Adoric Shopify app can help.
With Adoric, you can create display popups on your website. With these popups, you can capture your visitors' emails and sell to them in their inboxes, promote your sales offers, and lots more.
Also, with Adoric, you can reduce cart abandonment problems in your store by winning back customers attempting to exit your website without completing their checkout.
Best of all, you can start for free and upgrade your plan as your business grows.
Ready to take Adoric for a spin and see how it will help improve your sales? Install the app on your Shopify website right away.