If you are looking to create a memorable experience with your customers and stand out from the competition, you can't afford not to have a punchy tagline. They are the 2-4 word sentences you write to tell your customers what your business stands for.
In more specific terms, a tagline is a catchphrase- usually a one-liner- that summarizes what your brand is all about.
Your tagline should communicate your brand's identity, purpose, and values in a creative way that makes it stick with your audience.
Fitting all that your brand is about in one sentence is understandably challenging. But fret not; we've got you covered.
That's why this article will help you come up with your tagline without breaking a sweat.
In this article, we will cover the benefits of having a tagline.
Also, we will share with you a three-step plan to create an effective tagline, plus 20 examples of great taglines to inspire you.
Finally, we will go over a list of online tagline generators you can use to make coming up with a catchy tagline easy. These tools work the same as a title generator that allows you to create titles for your websites and blogs.
Before we explore the benefits of creating a tagline for your business, let's see whether or not slogans and taglines are the same, so you don't get confused.
Slogans And Taglines – Is There A Difference?
Slogans and taglines are both short statements that communicate what a brand is all about. However, they aren't exactly the same.
The difference lies in the fact that slogans are usually for specific campaigns or products while taglines speak to a company's values as a whole.
So, while a company may have different products with different slogans, its tagline remains the same.
Despite their differences, creating a slogan or tagline involves similar processes.
Benefits of Creating a Business Tagline or Slogan
A tagline or slogan can do much more for your business than just being a branding effort.
It can directly impact your business growth and bottom line. Here are ways a tagline or slogan can do this.
Differentiates Your Business From Competition
No matter your business' niche, you will always have competition. And that competition can be quite fierce.
How do you stand out in the market amidst this fierce competition? Differentiation is your answer.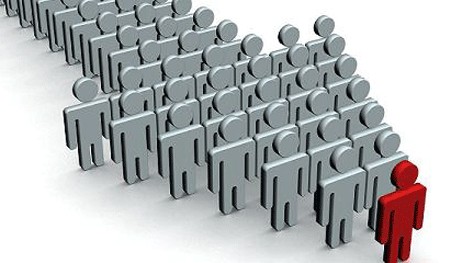 What better way to differentiate your business from the competition than with a memorable tagline?
A tagline will make your target audience remember you before thinking of any other business.
Thus, whenever they need a product you sell or a service you provide, you will come to their mind first.
A tagline or slogan makes your business easily recognizable in your industry. So, invest some creative resources in getting a tagline for your business. Preparing the design materials using the background remover on depositphotos.com will facilitate your workflow and save hours. This way, you will have more time to invest in more complex tasks, such as looking for ways to boost brand recognition and attract more customers. Besides, with logos and taglines in your designs, it will be easier for consumers to notice and memorize your brand.
Boosts The Credibility of Your Brand
If you can get your customers to not just like your product, but also trust your brand, you have won yourself, loyal customers.
Trust is what makes your customer buy your newest products without asking too many questions or giving much thought to other alternatives out there.
You need to build credibility and loyalty around your brand so that your customers can trust you.
One of the ways to do this is to create a tagline. A tagline or slogan gives your audience an emotional connection with your brand, thus making them feel like they know you.
An Avenue to Communicate Your Unique Selling Point
Your Unique Selling Proposition or USP is the unique value your products give your customers. This is what sets you apart from other businesses in your industry.
Did you know that people are more likely to patronize your brand if they know exactly what your brand stands for? By creating business blogs, companies can increase their visibility and tell their clients more about the advantages that give them a cutting edge over the competition.
People make buying decisions based on the value they think they are getting from your product or service.
This explains why you prefer one brand of toothpaste over others, even though there are no significant differences.
Value is mostly perceived. A tagline, unlike other marketing efforts, helps you give your audience this perception.
For example, Businesses A and B sell the same type of product and Business A has a tagline that makes it easy for its audience to perceive the value of its product. Naturally, business A will get more customers than business B  because it has been able to communicate its product's value in a statement that its audience can identify with. You cannot afford to not have a catchy tagline or a visually appealing best WordPress theme for your business.
A tagline gives you the avenue to get your company's unique value out there to your audience, and in a creative way too.
Creates A Culture That Enhances Employee Performance
For your business to succeed, your employees must work with you to provide value to your customers.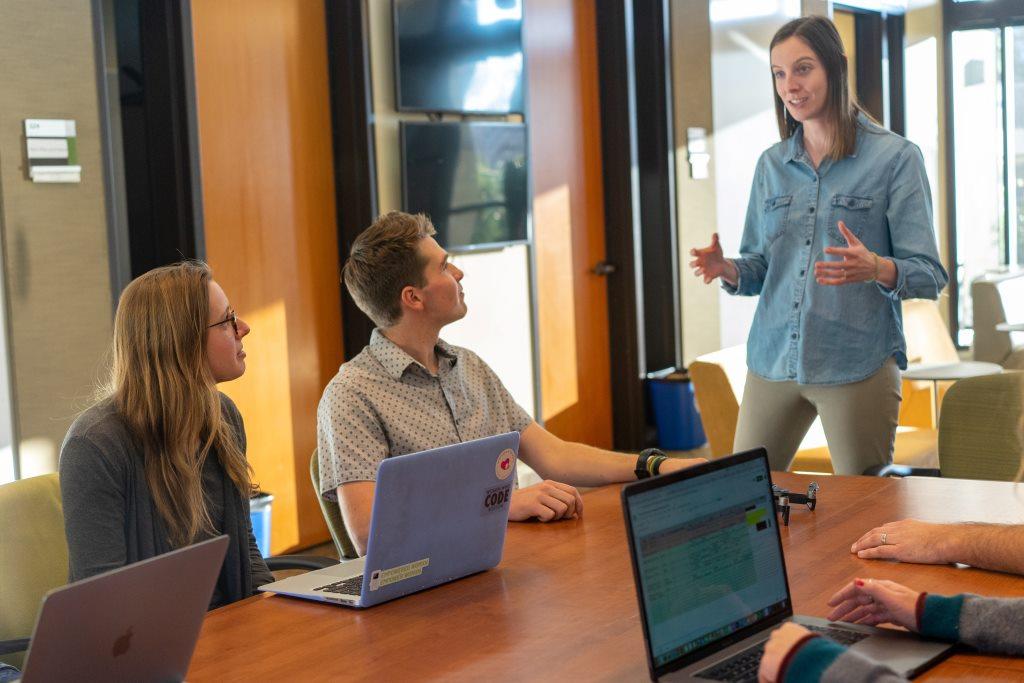 You sure want your employees to perform at their peak, don't you? When they do, your business will enjoy a smooth sail to success.
But for that to happen, you need to create a company culture where everyone – from the greatest to the least – feels involved, and has a sense of purpose.
This, too, is where a tagline comes into play.
Hence, your tagline should not only connect with your customers but employees too.
The 3-Step Plan to Creating A Business Tagline
The most challenging part of coming up with a business tagline is the ideation stage. Once you have a solid idea of what you want, the rest is history. Here are 3 practical steps that will help you create a tagline that will connect your brand to your audience.
Identify Your Business Goals
Identifying your business goals is the very first step to creating a memorable tagline. As such, you need to get them right.
Not sure what your business goals are? Here's a quick exercise to help you get things straight.
Project 5 to 10 years into the future. Where do you see your business? How would you have impacted your customers? Your business goals lie in the answers to these questions. Answering them will give you a good start to creating your tagline.
Brainstorm Ideas
After identifying your business goals, the next step is coming up with ideas for your tagline. This calls for some brainstorming sessions.
While brainstorming, naturally, so many ideas will jump at you. Write them down.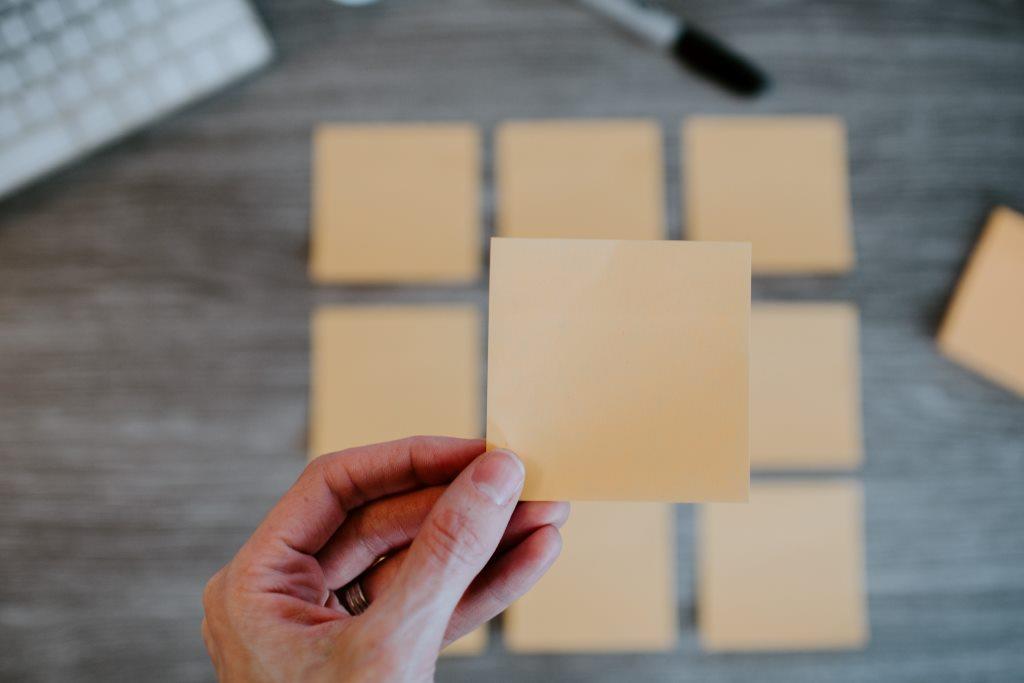 Note the words that communicate the emotion(s) you want your brand to elicit from your audience.
Connect these words into phrases. At this point, don't be particular about keeping each phrase at a minimum number of words.
Select The One That Fits Best
Now that you have a number of phrases to choose from, take a critical look at them. You can even try saying them out loud to get a feel of how it sounds.
If possible, ask for the opinion of others.
As much as possible, keep the newly generated tagline very short. If it's unnecessarily long, try to cut out redundant words like "a" or "an".
Finally, ask yourself: Is it memorable? Does it communicate the unique value proposition of my brand?
If your answer to these questions is 'yes', then you have yourself a brand new tagline.
20 Examples of Business Taglines: And Why They Work
I bet that you know at least 5 taglines or slogans that you have unconsciously memorized from TV commercials or newspaper ads.
Here are some of you might recognize:
1. Airbnb: "Belong Anywhere"
If you are a traveller, your dream is to feel at home as much as you can anywhere you go. Airbnb's "Belong Anywhere" gives travellers this assurance.
Airbnb was created to solve the problem of integration in a new environment that hotels have not been able to solve for travellers.
Who wouldn't prefer a homey accommodation to the unengaging environment of a hotel?
Airbnb promises a private, homey space that gives travellers a sense of belonging in their new environment.
2. Nike: "Just Do It"
Nike's "Just do it" tagline is one of the most recognizable in the world. There's hardly anyone who isn't familiar with it.
As a matter of fact, it's more than just a tagline: it's a source of inspiration for many.
Are you scared that things might go wrong if you chase your dreams? Just do it!
Scared your crush might disappoint you if you asked her out? Just ask her out anyway.
Getting the point?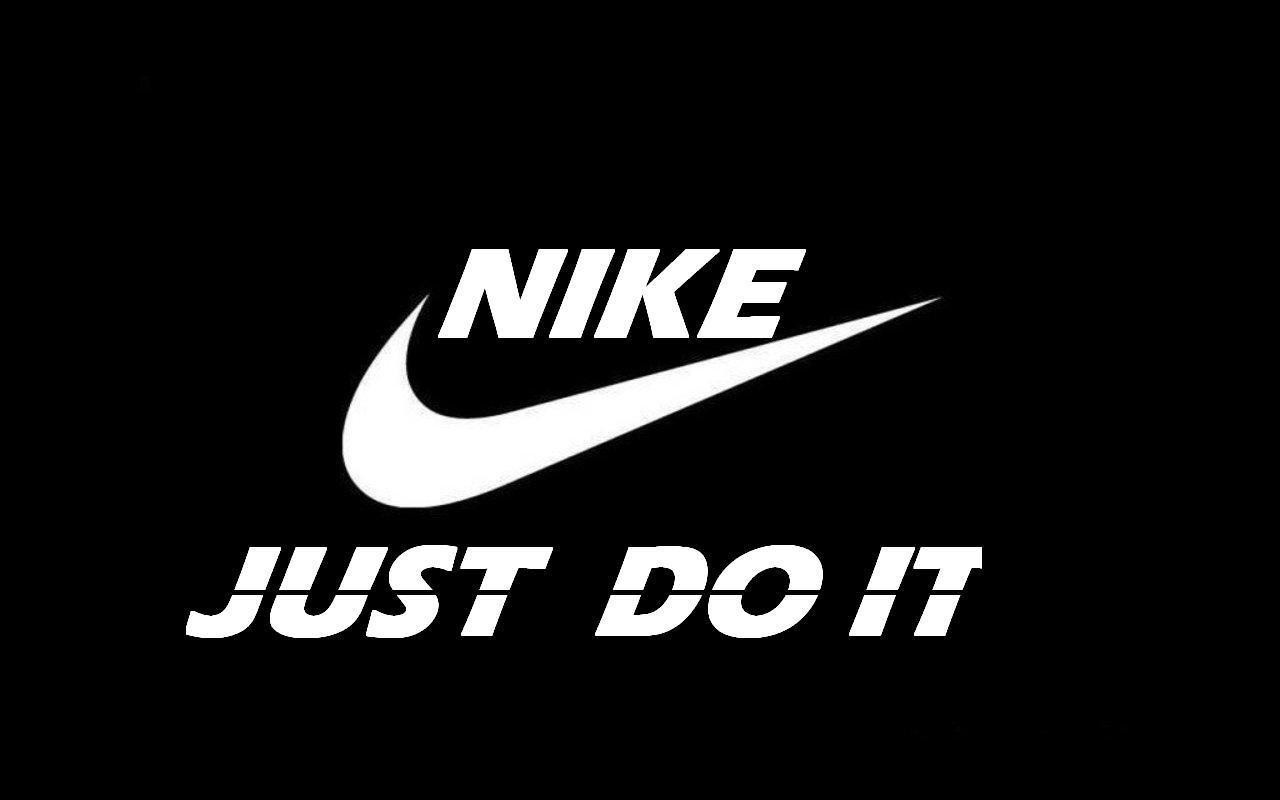 Nike was initially known to be an athletic shoe brand. But with its tagline, it has been able to endear a wider audience who aren't athletes to its brand. It has done this by putting out the message that anyone can do anything.
3. Meow Mix: "So Good, Cats Ask for It by Name"
What sound does the cat make? Meow, right?
So, when your cat meows, it can be rightly said she's asking for Meow Mix, isn't it?
That is exactly why J.M Smucker, the makers of Meow Mix, chose that tagline.
Brilliant!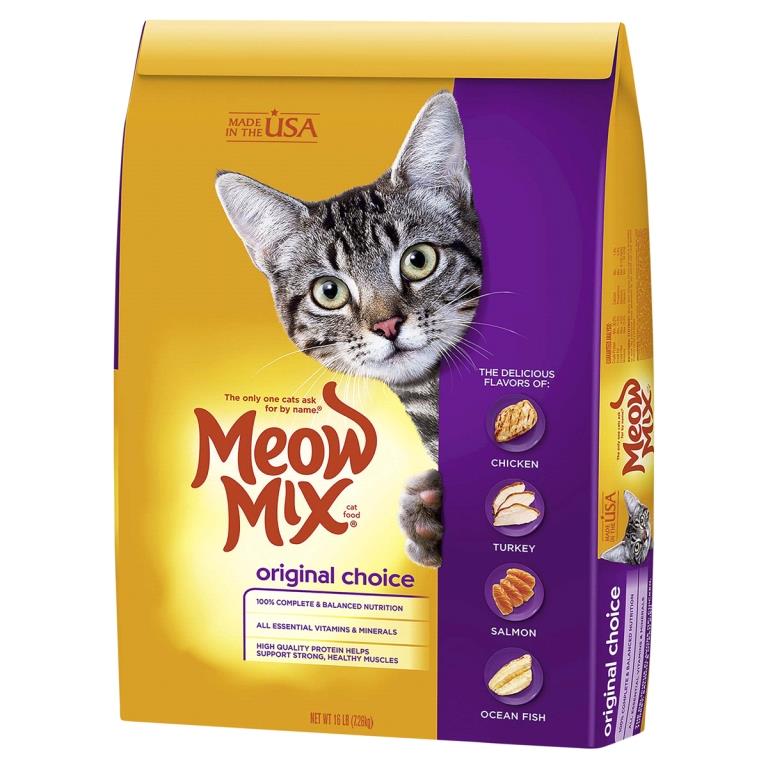 4. Apple: "Think Different"
Between 1997 and 2002, Apple Inc, then known as Apple Computer, Inc used the tagline "Think Different".
This tagline helped the brand to differentiate itself from its major competition, IBM. It also represented and promoted the classic simplicity that its products are now known for.
Before this campaign was launched, many people thought Apple computers looked like toys and had a poor operating system. Its tagline's message made people realize that the simplicity and size of its computers would make them different.
The moral here? Apple didn't change their products, they got themselves a great tagline.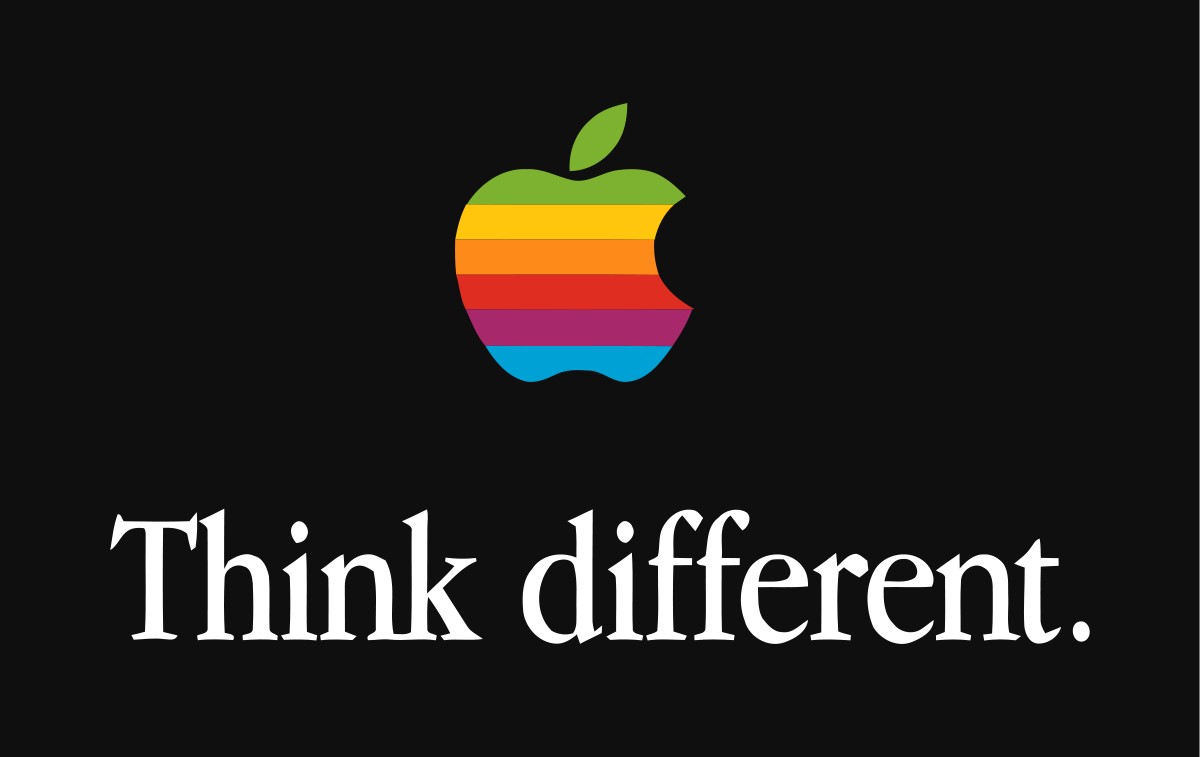 Forbes reported that Apple's stock price tripled within 12 months of launching the "Think Different" campaign.
This marked the start of the journey from a brand whose products were called toys to being ranked as the most valuable company in the world today.
While the brand doesn't use the tagline anymore, there's no doubt that it played a role in the popularity the brand has gained in the technology space today.
5. Ronseal: "It Does Exactly What It Says on The Tin."
Ronseal is a brand that manufactures wood stains and dyes in the United Kingdom. Its slogan gives a promise that the average buyer would find valuable. It speaks directly to the credibility of their product.
By saying that "It does exactly what it says on the tin", they assure their audience of quality. It's also a straightforward message that appeals to the personality of its target audience.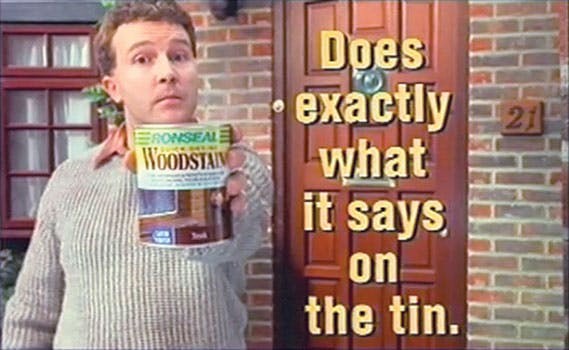 6. MasterCard: "There Are Some Things Money Can't Buy. For Everything Else, There's MasterCard."
MasterCard's slogan gave rise to their current tagline- "Priceless". The campaign basically said: you can't buy a father-son bond, but you can make it happen with a MasterCard.
MasterCard gives its audience a solution for buying whatever money can buy. Whether it's tickets to see a game with your son, groceries, or Louboutin shoes, you can pay with a MasterCard.
7. Verizon: "Can you hear me now? Good."
Verizon's "Can you hear me now? Good" ran for 9 years after being launched in 2002.
Its slogan gave the promise that no matter where their customers were, they would get service.
This slogan stood them out from among phone companies like AT&T and T mobile. These companies had been their fierce competitors since 1983 when they started operations.
Verizon's slogan succeeded because it communicated the unique selling proposition of its brand to its audience in a way they related with.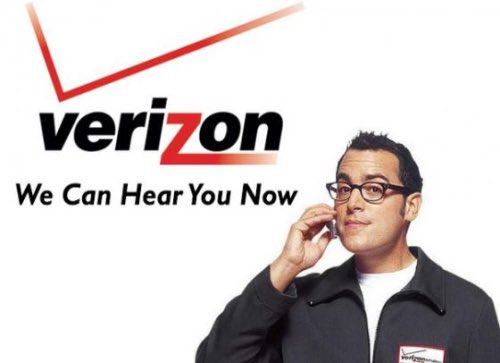 Source
8. BMW: "The Ultimate Driving Machine"
BMW initially used "The Ultimate Driving Machine" as its slogan for about 34 years. It was straight to the point and described their brand in the fewest words possible.
It also made the brand recognizable globally. The BMW blog suggests that it was one of the most recognizable slogans among car manufacturers around the globe.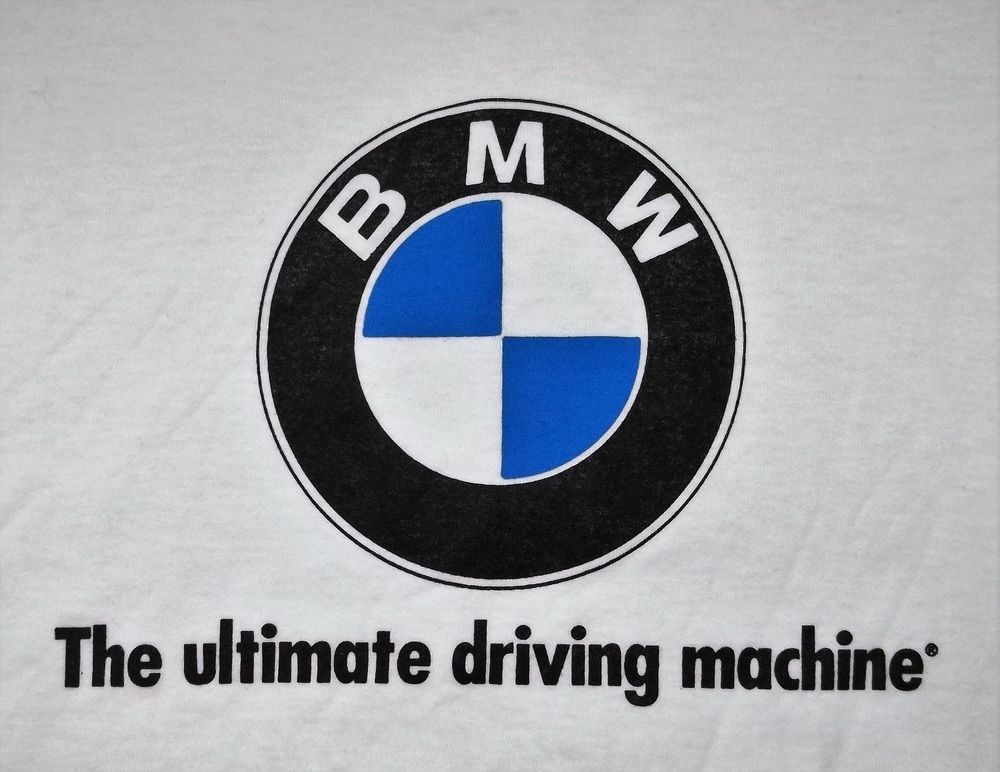 For the person who wanted to be seen as an achiever and reckoned with among his peers, driving a BMW was a good way to stand out.
Today, people are not only attracted by the functionality of a good car, but they are also emotionally drawn to it.
Thus, BMW's current slogan- "Designed for Driving Pleasure", has emotion infused into it to make sure that its brand retains its place amongst its audience.
9. Lay's: "Betcha can't eat just one"
Of course, it's hard to stop at eating one chip. Who doesn't know that?
In a market where their competition probably focused on how good their chips tasted and how crunchy they were, they only stood a chance if they did something different.
Hence, it was a clever move to make their tagline about validating the instinctive nature that makes a person want to keep reaching into a bag of chips until it's empty.
This tagline differentiated the brand effortlessly.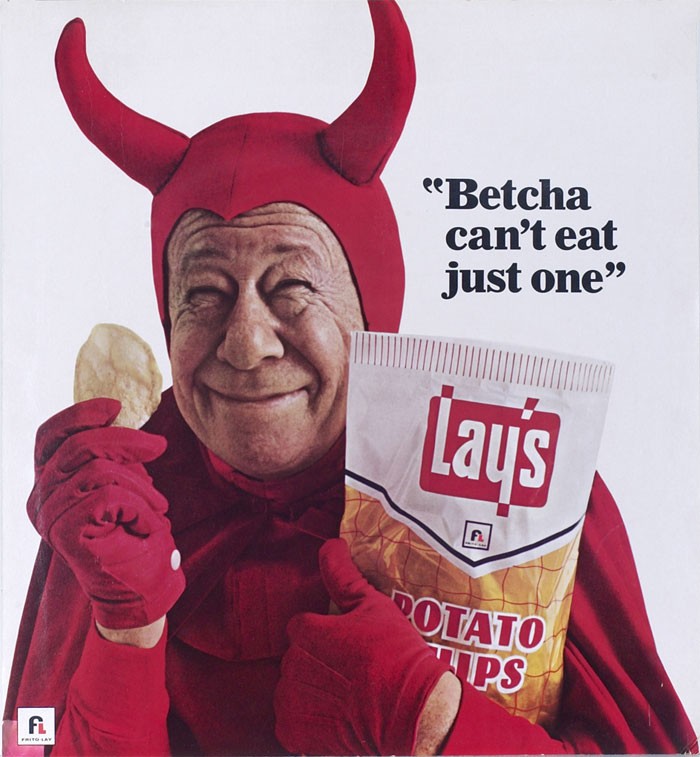 10. McDonald's: I'm Lovin' It
McDonald has since 2003 been using this tagline, and apparently not looking to change it anytime soon.
The "I'm lovin' it" tagline also doubled as a jingle that was a household rhythm. It has since become a recognizable part of the brand.
Since the brand's focus is to give its customers great-tasting fast food, their tagline does a good job communicating just that.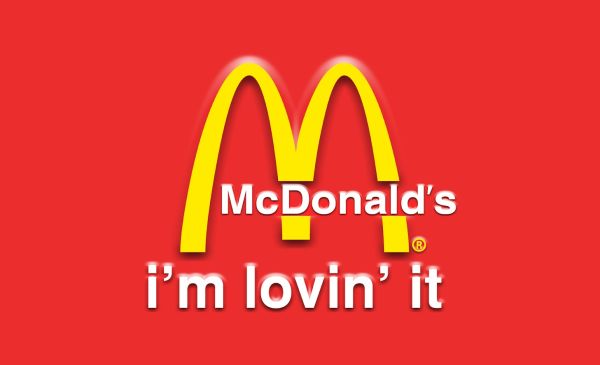 11. Dunkin': America Runs on Dunkin'
Dunkin's "America runs on Dunkin'"  was created in 2006 when the brand was known as Dunkin's Donuts.
With this campaign, Dunkin's positioned itself as the brand whose coffee and doughnuts America ran on.
Because Dunkin's tagline was inspired by the American values of hard work and fun, the average American can relate to the brand's message.

12. State Farm: Like A Good Neighbor, State Farm Is There.
Of all the different taglines and slogans that State Farm has had, "Like a good neighbor, State Farm is there" stands out.
A good neighbor helps out not only when others are in trouble, but also shows up when there's a celebration.
The insurance company branded itself unlike other insurance companies to come across as a friendly brand that is always available to help its clients in good times and bad times- like a neighbor.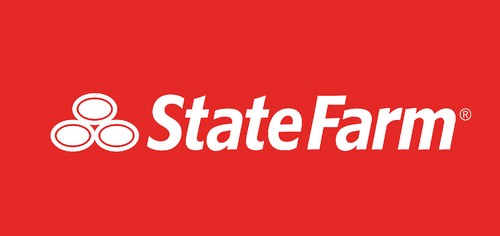 13. Maybelline: Maybe She's Born with It. Maybe It's Maybelline.
Every woman wants to look beautiful. However, no woman wants to come off as fake in a bid to do so.
"Maybe she's born with it. Maybe it's Maybelline" simply says: you can wear makeup without looking like you're wearing makeup.
Which woman wouldn't want that?

14. Dollar Shave Club: Shave Time. Shave Money.
Dollar Shave Club's "Shave Time. Shave Money" leaves no doubt in your mind about their expertise and the value they offer- saving your time, and money.
The brand's tagline is straight to the point, shows humor and creativity which fits the brand's tone.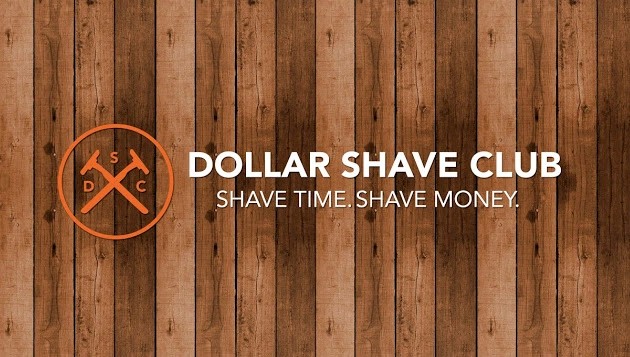 15. The US Marine Corps: "The Few. The Proud. The Marines."
The US Marine Corps, to the American people, symbolizes strength. It epitomizes honour and courage. So, there is no one prouder than a US marine corps faithfully serving his fatherland. And they are few.
Getting the point?
As you might have guessed, this isn't the first slogan the US marine has used. But none has stood the test of time better than "The Few. The Proud. The Marine"
Feel like enlisting already?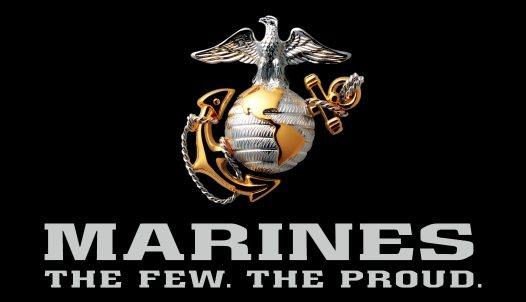 16. De Beers: "A Diamond is Forever"
De Beers' "A Diamond lasts forever" leaves no questions in the minds of their audience as to what they do.
Diamonds last forever. That's what makes them endearing.
De Beers told its audience: if you want your romance to last forever, put a diamond ring on it.
With this tagline, De Beers broadened the market for diamonds. Diamond rings are now owned not just by the wealthy elite, but by anyone that could afford them.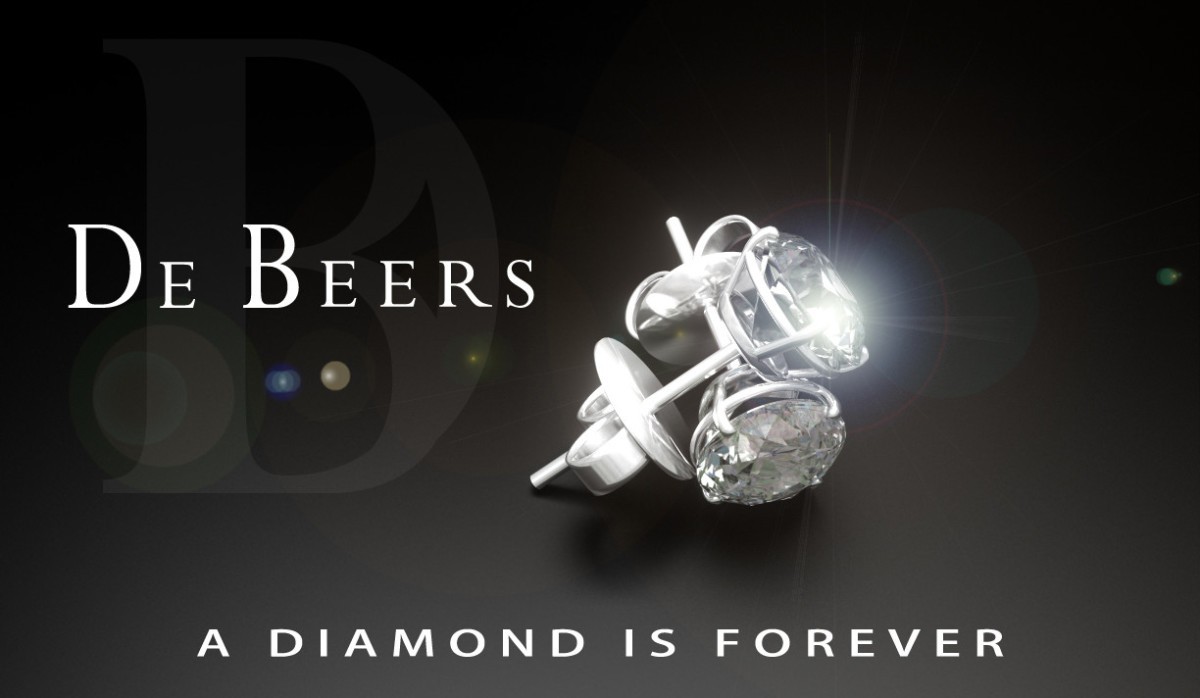 17. General Electric: Imagination at Work.
With a brand whose products cut across industries ranging from power, aviation, healthcare, and renewable energy, getting the right message across to its broad audience would be no small task.
"Imagination at Work" was just perfect even though it seemed abstract. The tagline was borne out of the work culture at the company and was an internal theme before it was a tagline.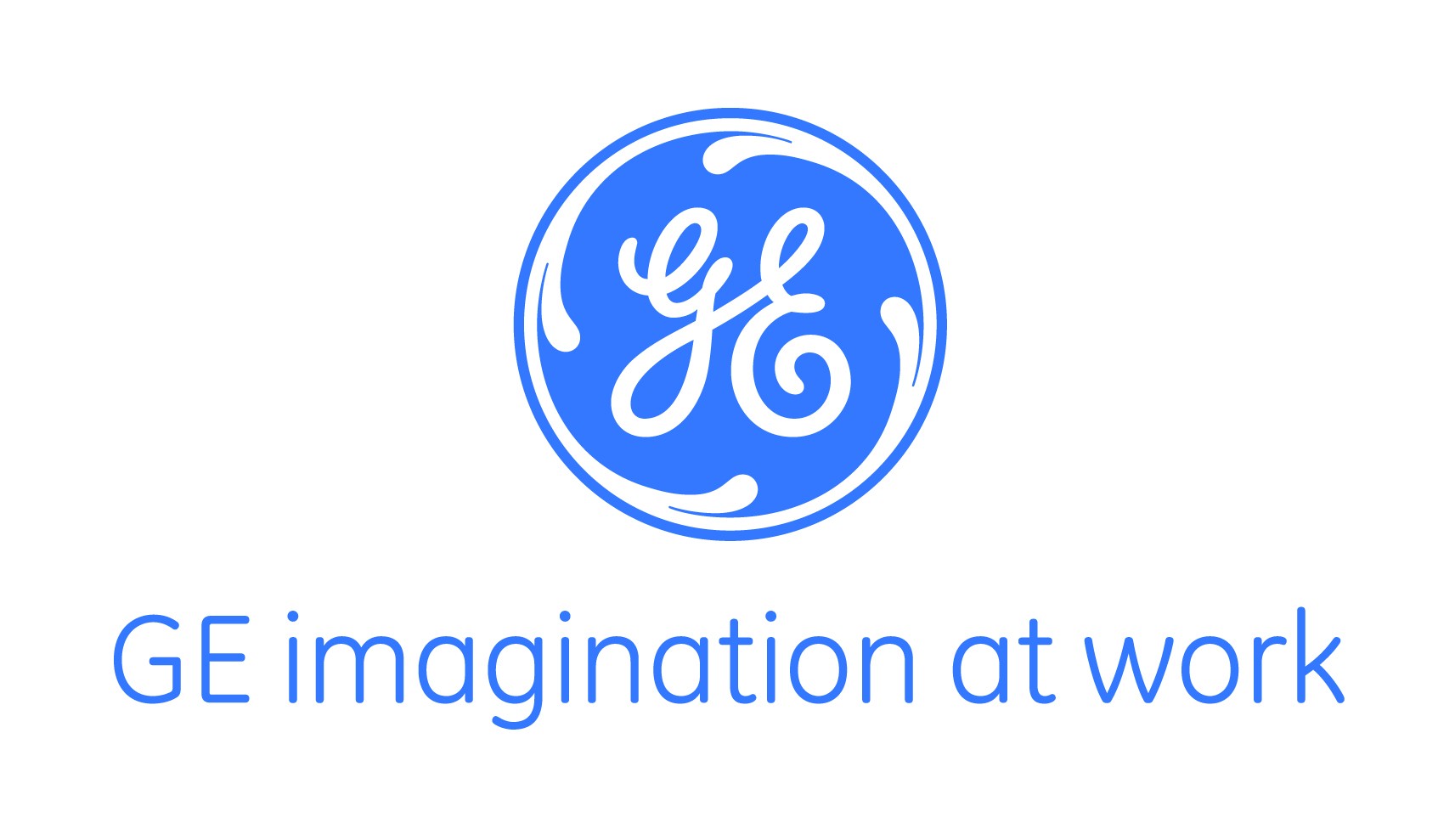 Our initial goals," explains Andreas Combuechen, the chief creative officer at BBDO, "were to spark a new association between GE and technological innovation, to reinforce that association for a new generation, and make people aware of the range of that commitment." BBDO was the agency tasked with creating this campaign for General Electric.
From his statement, it's obvious that the tagline helped them connect with an audience who wanted to be part of the technological innovation the company was offering with their products.
18. M&Ms: "Melts in Your Mouth, Not in Your Hands."
What makes one brand of chocolate different from others? M&Ms had the task of making their audience know and believe in what made their brand different from the regular chocolate brands in the market.
Colorful shells weren't going to be enough. People had to know why they should buy chocolate in shells.
So, the tagline "Melts in your mouth, not in your hands" was a perfect way to communicate their unique value proposition.
In essence, M&Ms were saying to their chocolate-hungry customers: your hands don't need to get messy to enjoy some chocolatey goodness. And it did the magic. Today, M&M is very popular for the chocolatey convenience it offers.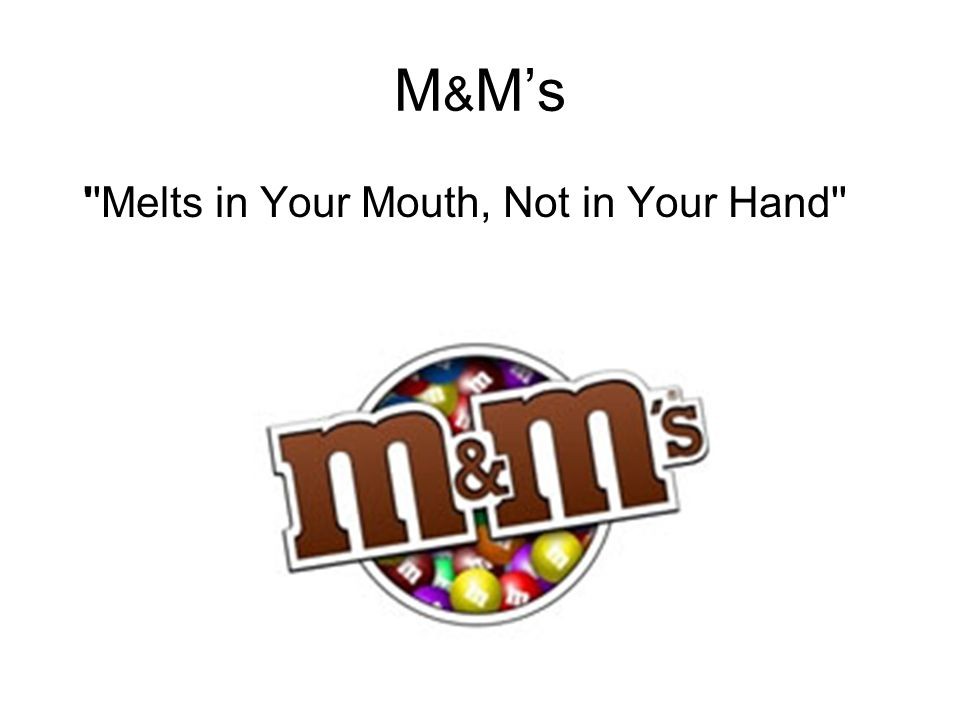 19. Coca-Cola: Taste The Feeling
Coca-Cola's "Taste the Feeling" campaign was launched due to a reduction in sales that happened as a result of health concerns from taking the drink.
The tagline aimed at positioning Coca-Cola as a drink that could give its audience the pleasure of making every moment special.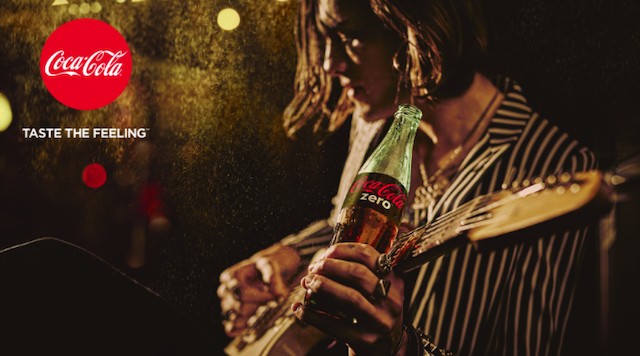 20. California Milk Processor Board (CMPB): Got Milk?
CMPB's "Got Milk?" was more of a movement for public awareness than it was to promote a brand. And did it work!
It aimed to promote drinking milk at a time when people weren't particularly fans of dairy.
"Got milk?" was a simple question that reminded people to take the milk out of their fridge and make it work for their bodies.
"It's in people's heads", Jeff Goodby, co-chairman of the agency that created the campaign says about the effect of the tagline, "and that's really irreplaceable when it comes to advertising."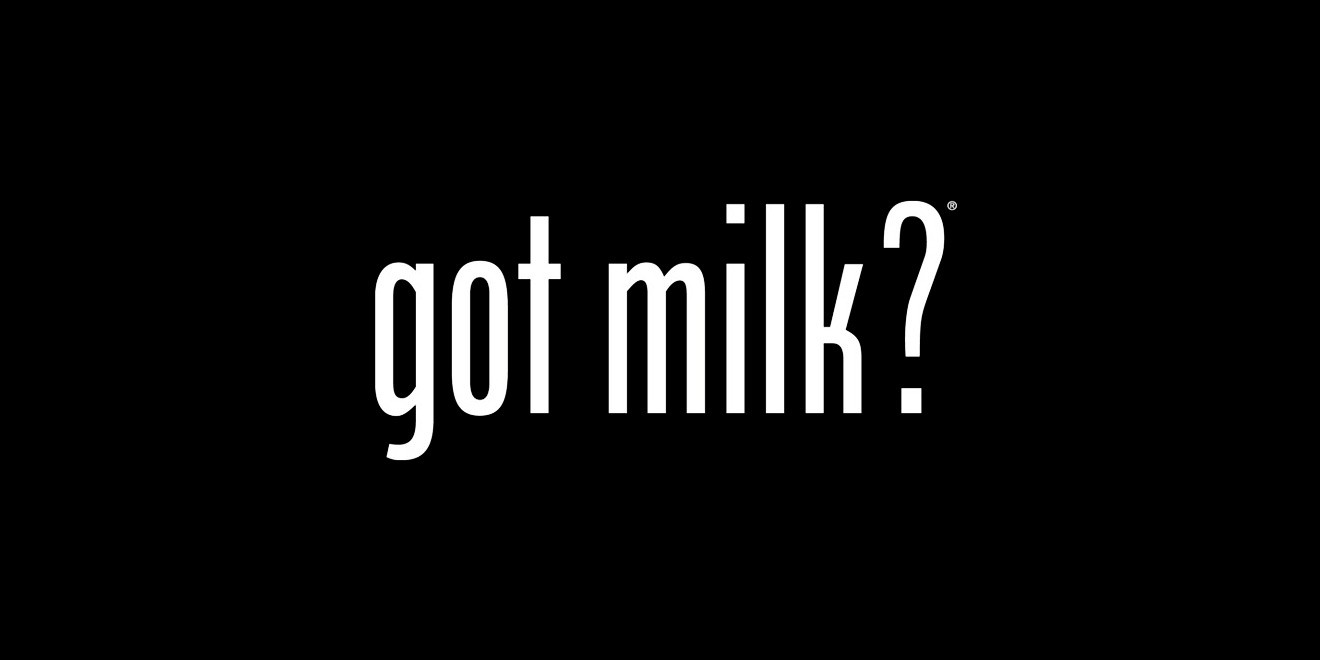 Business Tagline Generators
Low on creative juice, and can't think up an exciting slogan? Online tagline generators and word unscramblers might help. The best part is, most of them can be used at no cost.
Here are 6 ranked online tagline generator tools you can use:
Shopify slogan maker
Oberlo slogan generator
Getsocio
The Slogan Generator.org
Procato
Slogans.xyz
Bonus tagline generator: Zen Business
Conclusion
Now that we've shown you the ropes, don't hesitate to put all you've learned to use. Create your own tagline and watch your brand get more popular with your audience.