If you're a Shopify store owner wondering how to increase sales in your store, you'd be glad you found this post. Have you ever heard about the BOGO (Buy One Get One) strategy?
The BOGO strategy has proven to be one of the best Shopify marketing techniques and is a promotional technique you need to implement in your Shopify store. So, if you're curious about how it works, how to set it up, and the best BOGO apps there are, this post is for you.
How Helpful is the Buy One Get One Free Strategy for Shopify?
The Buy One Get One Free strategy – BOGO for short – can help boost your conversion rates. Many store owners use this strategy to clear off old stock. So, it's a strategy that can help you "kill two birds with a stone", which allows you to clear your inventory and make large sales for your store.
In many cases, the BOGO marketing tactic outperforms cross-selling and upselling. Even Shopify says 66% of customers prefer BOGO discounts to other types of deals. Well, this is because everyone loves free stuff, and Buy One Get One Free is a promotional strategy that involves tagging a free product alongside a paid product.
Because many customers love free stuff, the BOGO strategy can increase your conversion rate. As a result, your eCommerce store's traffic will increase.
Now that you know how effective the Buy One Get One Free Strategy is for your Shopify store, here's a list of steps to take before creating one.
Before You Create a Buy One Get One Free Promotion…
It's crucial to plan out a BOGO strategy before implementing it. This will help maximize your chances for success and help you track the right metrics for the best results.
For example, you may not want to give out products that are still quite trendy and valuable for free. Hence, planning your promotion strategy will help you stay within limits. So, here are 7 things to do before rolling out a BOGO campaign:
1. Know Your Target Audience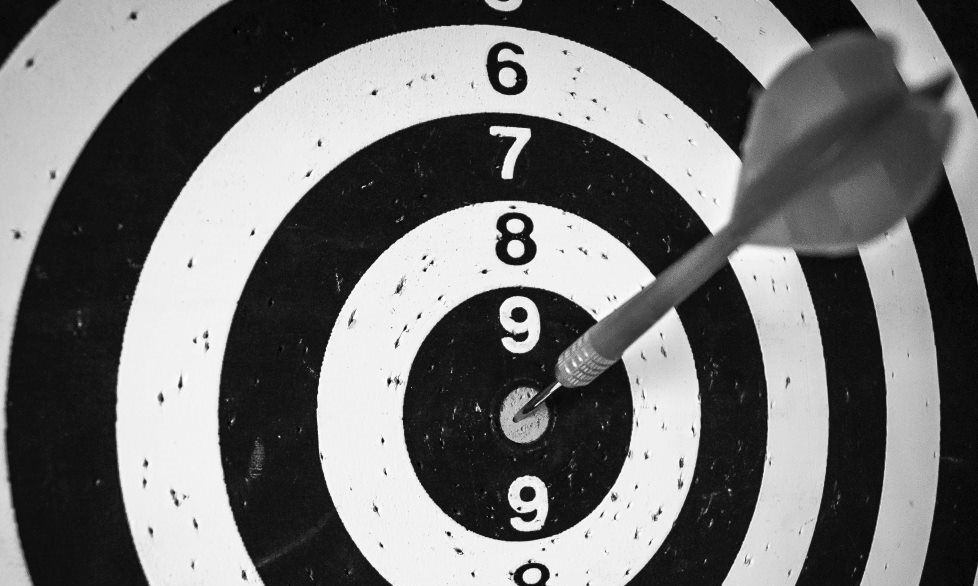 You need to understand your target customers and how they act or what things they respond to. How do you know this? With data from your store's past metrics, you can determine when your customers flood your store the most.
Additionally, this analytics lets you know when to introduce a BOGO strategy. Knowing your target market can help you better understand their buying patterns and how to tailor your BOGO discounts to fit them.
2. Create a Collection
Next, you need to choose a collection. Putting your products into a collection makes it much easier for your customers to find them. Let's say that after checking your inventory, you realize that you need to immediately sell off a set of cosmetic products before they become outdated; you'll need to create a collection of beauty products.
So you could give out a facial cleanser when someone buys something like an expensive perfume.
3. Set Your Pricing
When using this strategy, never forget the main reason you started was to boost your Shopify sales. So, you'll need to set a reasonable price, so you don't run at a loss. With the BOGO strategy, you can sell a product at a cost twice its worth. For example, if a wristwatch costs $20, you can sell it for $35 or $40 because you'll be tagging a free product with it.
Do you see how effective the Buy One Get One free Shopify can be? Incentives have a way of making people take action quickly. Hence, if your pricing strategy is well set, you can make crazy sales with the BOGO strategy.
4. Create a Sense Of Urgency
Never make the mistake of not putting a time limit on your Buy One Get, One Free discount. You need to create a sense of urgency, so your customers don't think they have all the time. Instead, use the fear of missing out (FOMO) strategy, which has a way of pressurizing them to act quickly while the offer lasts.
So, including something like "offer lasts for two days only" or "offer expires after 24 hours." Do this and watch your store make many sales in a short while!
5. Decide the Duration of Your BOGO Offer
Your BOGO offer can't last forever. If it does, you might make losses instead of profits. Hence, you must calculate how long it will take for your stock to run out. The BOGO sales promotion should only last until your inventory is cleared off, and after this, you can stop.
6. Create Your Offer Catalog
Your offer catalog is a collection of products you want to promote and sell off. You'll have to decide if you're going to give free products that have equal or lesser amounts to what the product your customer has to pay for. For example, you might want to sell a $50 belt together with a free pair of socks worth $30 or a $100 pair of jeans with a free shirt worth $100.
7. Announce Your BOGO Offer
What good is a BOGO discount offer when your customers aren't aware of it? Announce your offer, spread the word, and let your shoppers know how long it will last. You could use email marketing to do this.
Announcing your offer ahead of time will help your customers prepare their budgets for it. So don't start a Buy One Get One Free Shopify discount without any publicity.
Now you know the 7 necessary things to do before creating a BOGO discount on Shopify, we would like to guide you through the process.
How to Create A Buy One Get One Free Discount on Shopify
Below is a complete direction on creating a discount offer on Shopify. We've broken this information into tiny understandable bits for you, so have a smooth read!
Access your Shopify admin:  First, log in to your Shopify account. After you've logged in, click the Discount section on the left.

Upon click, you'd be redirected to the page where you will be asked to enter your discount code.

Enter the discount code: The discount code is the code your customer must enter to checkout. You can either choose to generate it yourself or allow Shopify to generate a code for you by clicking the Generate button.
Select how you want the discount to be applied: The next step is to select how you would want the discount code to be applied: Specific products or specific collections.

After that, also set the minimum purchase requirement.
Set customer eligibility: Shopify allows you to select customers who are eligible for your discount: All customers, specific customer segments, or specific customers.

Go to the usage limits: Shopify allows you to limit the number of times a customer can use a coupon. So if you want it to be used just twice per customer, you can indicate that.
Set the dates: Your customers would be glad to see a BOGO offer lasting until infinity. However, your business might just suffer heavily. Hence, never forget to add an end date to your sales promo so you don't end up making a loss.
When you are done, click the Save discount button.
5 Best Shopify Apps for BOGO Discount
Managing BOGO can be time-consuming and stressful. For this reason, you need an app to make your life easy.
That being said, we've carefully handpicked the 5 best Shopify apps you can use for your BOGO discount.

Price: From $14.99/month
Free trial: 14-free trial
Wide Bundles – Quantity Breaks is an app you should consider installing if you need better BOGO discount options. It has a seamless workflow that allows you to work perfectly in the Shopify admin.
Using the Wide Bundle app can help improve your site's conversion rate drastically. Plus, this app has many improved variants that make it stand out. You can change the outlook of your variants to attract customers and increase your store's Average Order Value (AOV).
Besides the above features, one impressive part of this app is that its cart button is placed right after an offer. Thus, making it easy for your customers to shop at once, saving them the stress of going to a different page just to add eligible items to their carts.
The Wide Bundle app allows you to create discount offers like  "Buy 1 and get the 2nd at a 20% off" or "Buy 2 and get the 3rd at a 50% off". Similarly, you can create a Buy One Get One Free offer where your customers can purchase a product at its original price and get the 2nd item for free.
It also allows your customers to shop for products of different varieties. For example, they can buy different colors of a particular item, e.g., white, red, green, etc.
2. Free Gifts BOGO buy x get y

Price: Starts from $29.99/month
Free trial: Offers a 7-day free trial
Free Gifts BOGO is one of the best apps you need if you want to give your shoppers mouth-watering incentives.
This app has many gift offers, such as the BOGO, gift with purchase, buy 3 get 1 free, and many more. This app makes your promotions much easier, effective, and easy to create. Asides from its features, it is highly rated for its quick customer support.
3. Checkout Upsells & Order Bumps

Price: Starts from $9.99/ month (Free plan available)
Free trial: None
If you're thinking of getting a good BOGO discount app at an affordable price Checkout Upsells & Order Bumps is the app you need. It allows you to use a free or paid plan, which only costs $9.99/month.
Checkout Upsell & Order Bumps is light and won't slow down your store.
Also, it doesn't just help with upselling but also with BOGO discounts and gift offers. Besides, it has a great team of customer service reps who work round the clock to solve any challenges you may have. You'll also have access to a help center where you can find answers to many common questions you may have.
4. Discount Bundle Upsell, BOGO

Price: Starts from 18.99$/month
Free trial: 7-day free trial
Discount Bundle Upsell, BOGO is another Buy One Get One Shopify discount app with a free plan and many features.
One of the most appealing features of this app is that it uses up-to-date technology, and like many of the top best BOGO Shopify apps, it works directly in Shopify admin. It allows you to customize your website to suit your brand's style.
In addition to discount offers, you can also offer free shipping with this app. It is also quite useful for upselling and has an analytics feature that enhances sales monitoring, which will significantly help you maximize your promotions.
5. Progressive Discount

The Progressive Discount app is one of the discount Shopify apps that offer a tiered discount feature. This means you can classify your discount offers into different categories. For instance, you could use any of these:
Buy product Z, and get 5% off
Buy 5 of product Z and get a 20% off
Buy 10 or more of product Z and get a 20% off, etc.
Or you could also set it up this way:
Buy 2 of product B, get one free
Buy 5 of product B, and  get 5% off
Buy 20 of product B, and  get 10% off
The Progressive Discount app lets you sell large quantities of goods using tiered discounts. This strategy allows you to sell in larger quantities, increasing your order value.
Also, Progressive Discount apps enable your customers to see how much they've saved using your offers. This is amazing, because it makes them stay loyal to your store.
This feature makes shoppers see how transparent your business is and that they aren't being cheated. It builds trust and increases patronage and of course, your conversion rates.
Also, it generates unique one-time discount codes for your customers, which can be customer-specific. The Progressive Discount app supports 10 free Shopify themes. The free themes are namely; Brooklyn, Debut, Supply, Narrative, Venture, Jumpstart, Minimal, Pop, Boundless and Simple.
Conclusion
The Buy One Get One Free discount is one of the best marketing strategies you can use on your Shopify store. However, a poorly planned BOGO discount Shopify campaign can go badly for you. Thus, before you begin, consider the tips above before creating one for your customers.
Knowing your target customer, setting a price, and creating an offer catalog are important steps before starting a BOGO promotion. With this information, I hope you're all set to create your BOGO discount offer on Shopify.
Now that you understand what a Buy One Get One Free can do to your store's revenue, you'll need the Adoric Shopify app to help you maximize your conversion rates on your Shopify store. Install the Adoric Shopify app on your Shopify store for free to get started.