Have you seen other eCommerce stores with gamified content and wondered how to implement gamification on your Shopify store? Games can captivate people. That's why it's quite effective in attracting clients to a business. With gamification, you can get people to stay longer and shop more on your Shopify store, appealing to their sense of competition.
In this post, you'll learn how to implement gamification on your Shopify store and the best apps to use.
What Is Gamification?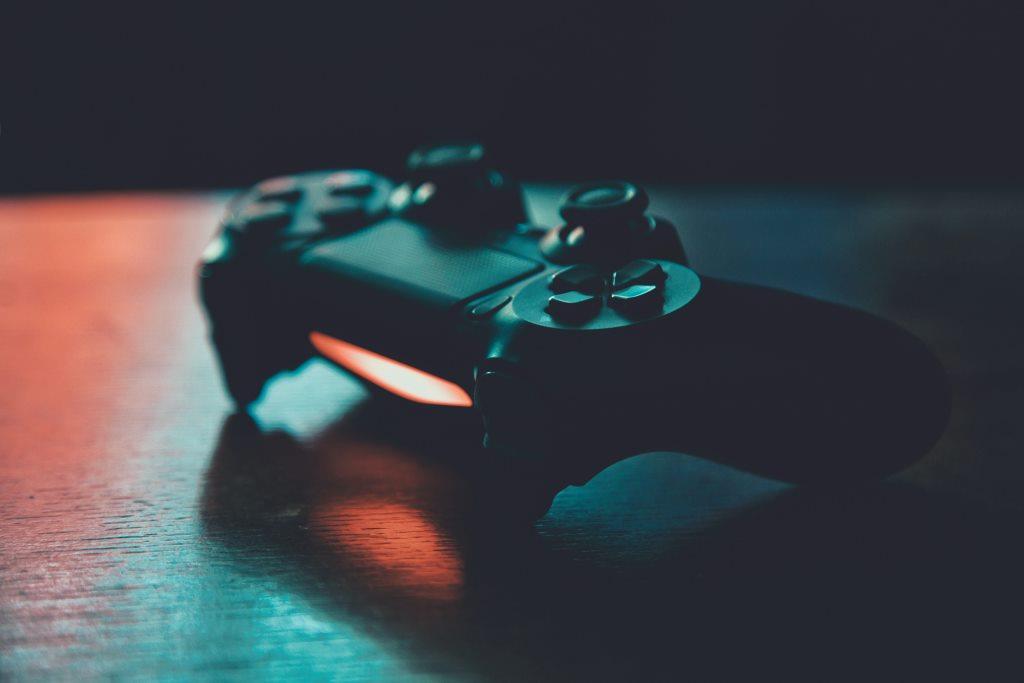 The term "gamification" means adding game elements such as scores, competitiveness, and prizes to a digital service, such as an application or an e-shop. One of the keys to creating engaging gameplay is incorporating the following into your customer journey:
Differentiation through choice-making
Affirmation of effort or achievement
The threat of or opportunity for competition
Rewards and incentives
This would be simpler on an app that focuses on activities or goals, such as Soundcloud or Uber. So, how exactly can you "gamify" a shop? Of course, you won't give out rewards to everyone who visits your website, just like a phone app wouldn't give you points just for signing in without keeping track of what you do. That would be pointless and won't get you any results.
A good gamification strategy has two main features:
Competition
Everyone enjoys winning, and competitions are exciting. This is because humans have a natural inclination for healthy rivalry. Seeing what others are up to drives your Shopify customers to set personal goals based on how they measure up to others. This is an effective way to create a sense of competition.
You'll also need to use a transparent score system your store visitors can trust. Now that the challenges have given users a sense of accomplishment and growth, they are more likely to visit your Shopify store and spend more time on it.
You can give online shopping a healthy dose of competition by showing customers any of the following as they shop:
What merchandise has proven popular with others?
The length of time since the last purchase
The frequency with which an item is purchased
From what parts of the world are consumers making purchases
To what extent are certain products rare or in short supply?
Rewards
Setting goals are a fundamental concept in gaming since they encourage users to play and aim for the reward. Generally speaking, there are two methods for including objectives in games:
Attaining predetermined targets
Maintaining a streak
The ideal option is to combine both in creating your game. You'll have to define the rules for achieving each goal. Whatever you do, ensure the goals you set for your customers are engaging and challenging at the same time.
Also, ensure that your gamification technique is easy for your customer to understand. Your customers will only come back if they can understand the game, and the target or goals are clear.
For your player's time and effort, ensure you give your user more advanced options to engage with your gamification content.
Point systems are a tried and true method of measuring success and evaluating progress. A score and multiplier system that rewards users for their activity are practical ways to track how much time and money they spend in your Shopify store.
For instance, on Duolingo, you'll get rewards called "Lingots" for your hard work, with more Lingots available for better students. With Lingots, users can buy supplementary learning materials.
How to Add Gamification to Your Shopify Store
Here are some recommended gamification techniques to help boost sales on your Shopify store.
Wheels of Fortune
Offer a wheel of fortune that clients can spin for the chance to win prizes like coupons or discounts. The wheel of fortune is a popular type of gamification in eCommerce because it helps both your Shopify store and your customers.
You can request the user's email address before they can play the game. This way, you can build your email list to include them in future marketing campaigns. In return, the user gets a free item or a discount on their total purchase.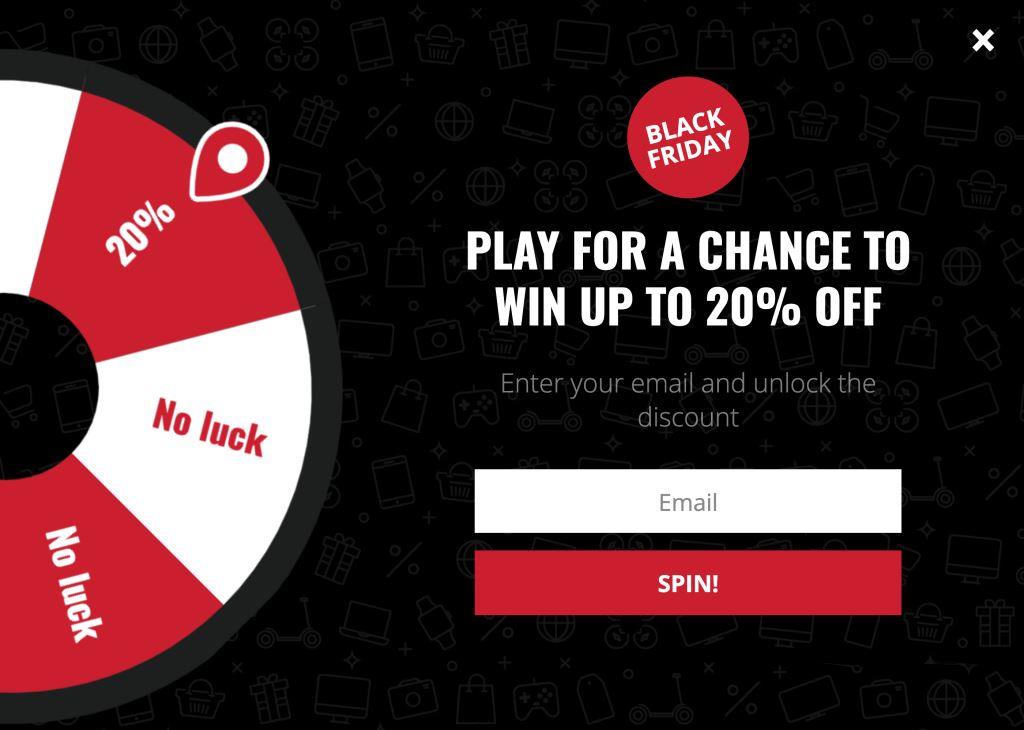 Awarding Points for Continuing Service
Customers are more likely to remain loyal if they can earn rewards for always buying from your Shopify store. They can eventually cash in their points for prizes or discounts.
Puzzle Box
People naturally like stories with happy endings, so any element of mystery or suspense will do. One way to add gamification to your Shopify store is using a "puzzle box" on your store.
Customers can win a surprise package or other perks like free delivery when they enter their email addresses.
Countdowns
Holidays and Black Friday are peak times to use a countdown timer. A countdown timer helps drive your store visitors to make purchases before the clock runs out.
Contests
Some Shopify gamification apps allow you to create contests for your shoppers. Take Bonobos' Easter-themed online scavenger quest as an example. Users that completed the hunt qualified for bonuses, including free delivery and price reductions.
Steps to Gamification in Shopify
Creating a gamification framework is the first step in integrating it into your Shopify store. If you want your gamification effort to be successful, follow these steps.
1. List the Top Actions That Drive Your Shopify Store's Sales
For every Shopify store, making a purchase is the most crucial step. In choosing the criteria for evaluation, you want to reward actions that will most likely drive sales on your Shopify store.
In what ways might a shopper accumulate points? Is there a specific set of behaviors that you want to reward? Usually, the best practice is to award more points for larger user purchases.
2. Take Stock of Your Most Crucial Efforts
After compiling a set of actions, you will want to reward, and arrange them in order of importance. Let actions that will attract the most points come first, and work your way down. Then select the one(s) you think will fetch you more conversions in a shorter time. A typical example is awarding eight points for a particular type of transaction and two points per each $10 spent on the website.
3. Communicate With Your Audience Regularly
Create a positive experience for your users and ask for feedback. Communicate with them using several channels such as email, text messages, and push alerts. Keep tabs on how your shoppers engage with your store so that you can easily spot problematic areas.
If you treat your business like a game, you can get customers to spend more on unique products and even spread the word about your business through word of mouth.
Top Shopify Apps for Gamification
These Shopify gamification apps can help your customers get your best offer and, in turn, increase your sales. These apps include:

The Falling Gift Game by Adoric is a unique and highly interactive gamification strategy. It works by letting your Shopify store users win prizes by clicking on falling gift boxes.
It's highly effective in helping you rake in conversions and has been proven to increase sales by up to 70%.
The Falling Gift Game by Adoric is easy to set up and doesn't require coding knowledge. All you need to do is choose a template, create a coupon, and publish the popup.
It also comes with options to customize your popups to your store's branding in one click. With templates available to choose from, you don't need design skills to create your gamified content.
This gamification app is mobile-friendly and comes with features that help build your mailing list. It also comes with trigger options that let you determine the best time to display it to your shoppers after they land on your website.
Tada

With Tada, another Shopify gamification app, when a user clicks on a pop-up to turn the wheel or choose a special box, it asks them for their email address before they can continue. So, it's a great way to grow your mailing list.
When you've decided the best gamification strategy for your store, you can put Tada on autopilot and enjoy its benefits.
"Choose Your Fortune Box" and the "Wheel of Coupons" are two examples of gamification you'll get on Tada. The former allows users to select a freebie in exchange for their email address, while the latter has them spinning a wheel to win a prize.
When you use Tada, you can keep customers in your store for longer periods. It'll also help you reduce cart abandonment, the number of purchases they make, and make shopping fun.
You can also customize elements of the games to reflect your company's branding.
The cost for the basic plan is $9.99 per month, with a free trial period of 7 days.
Shopify's Smile.io

Offering clients incentives for referring friends and earning loyalty points is one of the ways Smile.io can help keep your shoppers around.
With this gamification app, your customers can receive rewards by completing a purchase, writing a comment, or signing up for a new account. These actions will encourage more shoppers to interact with your store. You can also remind your customers to use their points before expiration.
In addition to reducing cart abandonment, loyalty points give people a reason to keep coming back to your Shopify store.
Smile.io also has a referral program that encourages people to recommend your business to close buddies and family.
The app allows you to elevate shoppers to the VIP level if they remain loyal to your business.
Smile.io's gamification system is customizable in almost every way, so it's easy to add it to your existing Shopify store.
Currently, there is a free trial, but its starter plan costs $49/month.
Gamify

Gamify is a great option for your Shopify store.  It lets you create a game in less than 60 minutes using the application's Game Developer, which comes with a variety of premade game layouts.
The game is compatible with any device your customer may use. In addition, the app provides a means for collecting user information in the form of surveys and rankings.
Users get rewards in other ways, such as through special offers and bonuses. Giving a customer a discount of 5% because they've finished the first level of your loyalty program is just one example.
You can use the app to make as many games as you like for your Shopify store in exchange for a small fee.
You can add 5 games to you store and get up to 50 play sessions for free. To add more games and get unlimited plays, you'll pay $7.99 monthly.
ClawCrane Game & Email Popup

The ClawCrane app allows you to add Gamified Discounts as a button on your website.
This game allows users to win special offers and benefits simply by participating. In addition, the display features a virtual host who can guide your shoppers on how to play. The catch-and-receive claw game awards the buyer with a price reduction if they manage to pull it off.
However, if they lose, the customer must wait a moment before he or she can try again. They may browse different sections of your shop during this time.
You may tailor the in-app purchases to your particular interest area, be it health and fitness, aesthetics, or another field. In addition, you have the option to import your own icons into the game.
Because ClawCrane works with an e-mail pop-up, you can quickly get your email marketing strategy up and running by building a mailing list.
The app works on both mobile devices and desktop computers and offers multiple languages in addition to English.
The trial period lasts for three days at no cost. Subsequently, you'll have to pay $5 once a month to use the app.
Hero Box

As opposed to traditional spin-to-win apps, Hero Box gives you the freedom to provide mysterious boxes to your consumers to boost conversions. To participate in the Box Game, players must submit their contact details.
Since the gifts are always changing, shoppers are unlikely to get the same one from the same box again.
It's also possible to make a surprise Box official page, complete with a call-to-action button. This will make it even easier to promote your surprise boxes. You can customize the text, colours, and percentage of wins displayed. You may also see each user's progress, such as if they made a payment.
Hero Boxes is compatible with Omnisend and Mailchimp, so you can add it to your email marketing.
Hero Box is easy to set up and doesn't require you to code. You only need to download it and enjoy its benefits.
It has a free version, while its paid versions come with a 15-day free trial.
Spin-a-Sale

Spin-a-Sale is a game-based app that helps to boost client retention and repeat business. It displays interactive spinning wheels that shoppers can use on your Shopify store.
It lets you customize the wheels to fit in with your branding. You can also customize the chances of winning certain rewards and choose which gifts are up for winning.
Spin-a-Sale gamification pop-ups also come with a trigger feature that lets you determine when to display them.
There's also the option of embedding a tabs icon on the webpage, which, when clicked, will take users to a Spin-a-popup. Every voucher it generates is unique, so users cannot exchange voucher codes with one another.
Also, limiting the validity period of the discount codes is a great way to get your shoppers to use them quickly.
It's free for 7 days and priced monthly at just $9.99.
Wrapping Up
Gamification in Shopify is an effective way to increase traffic and conversions in your Shopify store. It can also help you stand out from the competition.
Yet, you need the right tool to implement it. This is where access to the best gamification Shopify apps can be handy. The right app will simplify the gamification process and make it seamless for your shoppers.
Ready to gamify your Shopify store? Our Falling Gifts gamification app is your best bet.