Adding a pre-order feature on your Shopify site can help keep sales coming even when you run out of stock.
Done right, pre-order marketing can help keep your business going and income flowing in when your supply chain gets disrupted.
Most importantly, it lets you establish trust and loyalty with your customers.
Care to know why? Well, nothing infuriates shoppers more than seeing the "out-of-stock" label on products they desperately want to buy.
They might be forgiving and understanding if they see it once in a while. However, you could lose them for life if this occurs regularly. You could run your business aground if you are not careful.
Thankfully, you can easily add a pre-order button on Shopify by using a pre-order app. We will be reviewing a few of them in this post.
Enough said already.
In this post, you will get to learn what pre-order is, as well as the benefits it has to offer. In addition, we will share tips for setting it up on Shopify successfully.
Let's get started already!
What is a Pre-order?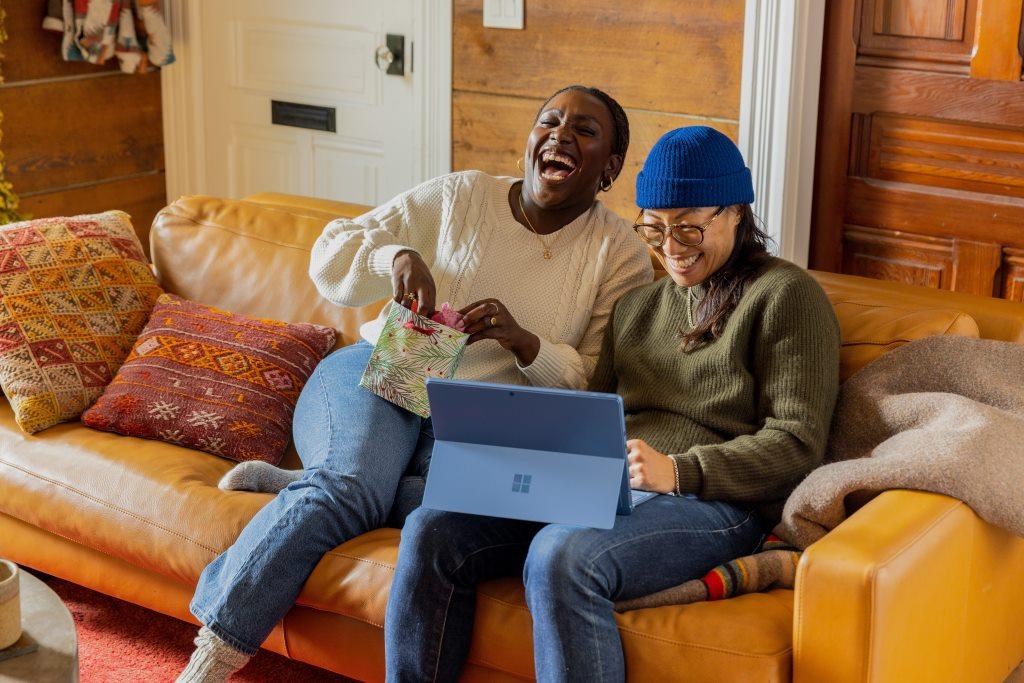 Put simply, pre-order means paying for a product that isn't available for fulfillment yet. In other words, per-ordering lets shoppers pay for products that are out of stock, still in production, or just not available and then get them as soon as they become available.
Pre-ordering has become very popular with small and big brands alike.
Apple is a good example. Before launching any version of its iPhone, the tech giant would first open its doors to early buyers, allowing them to pre-order the product before it's released.
The good news is that you don't need to own a brand as big as Apple to make the most of pre-ordering. As a matter of fact, you can adopt it as a marketing strategy for your Shopify store to boost sales and revenue.
Now you've known what pre-orders are, you might be wondering if implementing it on your Shopify website is worth the trouble. Well, it is, actually!
Here are some reasons why implementing pre-ordering on your Shopify website is worth the trouble.
Benefits of Pre-order Marketing
Generate Excitement With Shoppers
Have you wondered how Hollywood blockbuster movies generate billions of dollars at the box office just a few weeks after their release? Simple. The people behind these movies have mastered the art of using movie trailers to generate anticipation.
When these movies eventually hit the theaters, viewers are already lining up to feast their eyes on them.
E-commerce pre-ordering is no different. Teasing shoppers with your products when they aren't available for shipping yet will stir excitement in them.
More Sales
When you have many shoppers waiting for your product, enjoying a bumper sales becomes inevitable. Isn't that the reason why you are in business, after all?
Besides that, letting customers pay for products that are not available yet for shipping also means more sales for your business.
Better Customer Retention
Online shoppers will gladly pass up on your store and move to your competitor's if they realize the product they are looking to buy isn't available yet or is out of stock.
If this becomes a regular occurrence and is left unchecked, it's just a matter of time before you lose all your customers.
However, letting customers pay for out-of-stock products will not only help boost customer retention for your business but will also provide you with the needed cash inflow to keep your business afloat.
Market Testing
Pre-orders aren't only ideal for generating sales for out-of-stock products; you can also use them for products that are still in development. Particularly, it comes in handy when you want to test a product in the market to see how consumers will react to it.
This arrangement will save you the headache of creating products people are not interested in, tying your capital down for no good reason.
Raise Fund
If you put a product out in the market and many people react positively to it by pre-ordering it, you will have enough fund to push the product from production to the market.
It's a win-win for you in the end, as you will get to validate your product idea and also get sufficient fund to push it through.
5 Tips to Make Pre-ordering Work as Effectively as You want
Merely setting up a pre-order system on your e-commerce website won't cut it; you need to take extra steps to make it work as you want.
That said, here are 5 tips to make pre-ordering work as effectively as you want.
1. Go Easy
It's easy to abuse the whole pre-order thing, especially if you have loyal customers that take whatever you throw at them. But you know, what goes around comes around.
Putting your customers in a fix all the time by making them pay for out-of-stock products can strain your relationship. After all, there is a limit to what someone can take.
With time, they will get fed up and look elsewhere. You definitely do not want that to happen, so it is important to go easy with your pre-orders.
2. Get Your Timing Right
Making customers wait so long for their pre-orders to arrive is a bad omen. That act alone can ruin the reputation of your business.
As such, it's important to get your timing right. Customers shouldn't have to be on the wait list for too long. And you shouldn't have to deliver the product too quickly, else the whole purpose of the pre-order thingy is defeated.
3. Communicate
Besides getting your timing right, it's equally important to keep your customers updated on their progress of their pre-orders.
Doing this will help to douse doubts and keep them at peace, as they know they aren't getting scammed.
Send them emails, text them, and, if possible, put a call across to update them on their orders. This will help to foster trust.
4. Choose the Right of Pre-order Method
There are two major pre-order methods that you can try: the pay now and the pay later.
For pay now, customers are made to pay for a pre-ordered item, which will be delivered to them as soon as it is available for shipping. This method is ideal if you have already built up trust with your customers and have a market-tested product.
Accepting upfront payments from customers lets you build up cash flow for your business. However, it means you can't afford to let them down so as not to ruin your reputation.
The pay-later model best suits sellers looking to try out a new product in the market and gather insightful data. In this arrangement, customers only have to indicate their interest in the product by making a part payment (on no payment at all, depending on your preference).
Picking the right pre-order method is pivotal to the success of your pre-order marketing.
5. Create a Sense of Urgency
Merely asking customers to buy products that are not ready for fulfillment isn't always enough; you need to push them to act. This is where creating a sense of urgency comes into play.
One easy way to create a sense of urgency and get shoppers falling head over heels to pre-order your products is by offering an irresistible coupon and putting a time limit to it.
For example, you can offer a 30% discount and give shoppers 48 hours to redeem it.
A popup is best fitted for this purpose. Thankfully, we've got a load of this kind of popups you can use, like this one.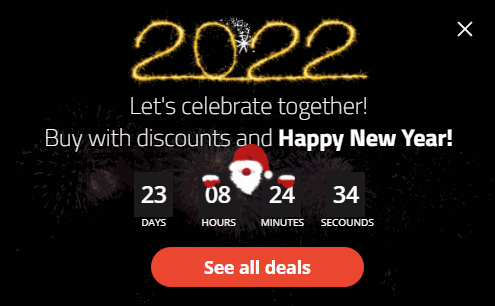 How to Add a Pre-order Button on Shopify
The easiest and most practical way to add a pre-order button on Shopify is by using a pre-order app. Having said that, let's review the best 3 pre-order apps for Shopify.
3 Best Pre-order Apps for Shopify
Managing pre-order sales manually isn't practical because there is so much to do in so little time. As such, you need to use a pre-order app.
That said, here are 3 powerful pre-order apps for Shopify guaranteed to make your life easy.
1. Advanced Preorder (Partial Pay)

Advanced PreOrder is a powerful app that allows you to add a pre-order button to your Shopify store. As you might have inferred from the name, this app lets you process partial payments from customers for pre-orders.
What's more, it allows you to notify your customers when your products are back in stock. On top of that, it makes it easy to target customers with your pre-order marketing campaigns based on their location.
As for pricing, you can start using this app for free, provided you only publish 4 pre-orders.
2. Pre-order Wolf

PreOrder Wolf is another great app that makes it easy to set up pre-orders on your Shopify website.
This app enables you to generate sales for your store even when your products are out of stock. In addition, it lets your customers to pre-order products anytime (in stock or out-of-stock) or only when it's out of stock.
Interestingly, it comes with an intuitive dashboard that lets you track your pre-order revenue without breaking a sweat.
3. Pre-Order Now

Pre-Order now is the app of choice if you want customers to pre-order your products without hesitation. The name says it all!
With this app, you can automatically send your customers notification emails when you restock your inventory. Plus, it lets you collect full or partial payments for pre-ordered products.
What's more, it makes it easy to offer your customers discounts to entice them to pre-order your products.
The coolest part is that you start using the app for free.
Conclusion
Done right, pre-order marketing can help keep cash flowing in for your business, even when you are out of stock. It can also help you determine if investing in a product is worth it before launching fully into the market.
Thankfully, setting up pre-orders on Shopify is very easy, and there are many apps you can use for that purpose, of which we've shared most of them here.
Are you still struggling to generate sales for your Shopify store? Adoric can help.
Adoric comes with several tools and features designed to help you convert your visitors into customers and subscribers.
Add Adoric to your Shopify website right away to see it in action.