Your logo says a lot about your online retail business.
Get it right, and you will give people a reason to have your business in mind. Get it wrong, and you will have yourself to be sorry for.
A good logo can help you stand out in an ever-crowded e-commerce space. It's been estimated that there are over 26 million online stores worldwide.
That's a lot of stores, isn't it? So it naturally makes sense to utilize whatever opportunity to make your business unique. One easy way to achieve that is by creating a memorable logo.
Lucky for you, creating a stunning logo isn't rocket science. You don't even need to be a branding expert or a kickass graphic designer to knock out a stunning logo you will be forever proud of.
You just need to understand the basics of logo design. And that's what this post is about.
In it, you will learn why creating a memorable logo is important for your Shopify store. We will also share tips for creating a stunning logo and some free logo makers, notably Shopify Hatchful and many others.
Let's get right into it!
Why Is a Good Logo Important for Your Shopify Business?
Designing a good logo that leaves a lasting impression on people's minds is no easy job. Even if it doesn't cost you money, it will cost you time – lots of time.
So is it worth the effort?
Definitely!
Here are some reasons why:
1. To Make a Good First Impression
They say first impression matters. That couldn't be more true in e-commerce.
The reason is that sometimes looking at your logo will let potential shoppers know if you have what they are looking for.
If your logo is fuzzy or, worse, goes contrary to what you sell, they will happily move elsewhere.
For example, even if you don't know what Shopify is, the idea of shopping will instantly come to mind when you see this logo:
So if you want to make a good impression on people, put in the effort to create a good logo.
2. It's the Center of Your Brand Identity?
What's a brand identity without a logo?
The thing is, if you are serious about branding your business to set it apart from your competitors, you must put in the effort and time to create a memorable logo that can stand the test of time.
A logo isn't just a fancy graphical illustration you use for the sole sake of it. Actually, it's an embodiment of everything your brand stands for.
It is the visual representation of your business, so it must be taken very seriously.
3. Boosts Brand Loyalty
What comes to your mind when you see this logo?

Let's guess, a feeling of fondness? It feels as though you have known Coca-Cola all your life (which is true because the Coca-Cola brand has been around for over 130 years).
Where are we heading with this?
A memorable logo can foster loyalty with your customers. It can trigger an emotional response from them and get them to act.
Thankfully, your logo doesn't have to be as popular as Coca-Cola's to create a feeling of fondness with your customers; you just have to be consistent with it long enough for it to stick.
4. For Brand Building
How will people buy from your Shopify store if they don't know your store exists in the first place?
This is why building awareness for your business is important. Even established brands like Coca-Cola and Apple are still aggressively building awareness for their brands, even though they've been in business for many years.
That said, a stunning logo will also come in handy for your brand-building campaign. In fact, it will be the epicentre of your campaign.
So it makes sense to put in effort and time to get it right.
5. It Makes You Look Professional
Customers can only take you seriously if you do the same for your business. And one surefire way to show them you are serious about business is by having a carefully crafted logo.
This is because your logo will appear on your packaging material, shipping documents, receipts, etc.
Not having one will not only make you come off as unprofessional but can also scare away customers, as they will think your business is a scam.
Now that you've seen why creating a stunning logo is important let's now show you how to create one. But first, what makes for a good logo?
Elements of a Good Logo
While you don't necessarily need to be a branding expert to develop a memorable logo you can be proud of, there are certain design principles you need to consider.
Below are a few of them:
1. Simplicity
It can be tempting to squeeze a lot of stuff into a logo to make it communicate what your brand is really all about.
Don't fall for this trap.
You will only create a complicated logo that, at best, confuses people.
Keep it simple and sweet!
You can take a cue from Apple's logo. Even though ridiculously simple, it has stood the test of time over the years and is still memorable to this very day.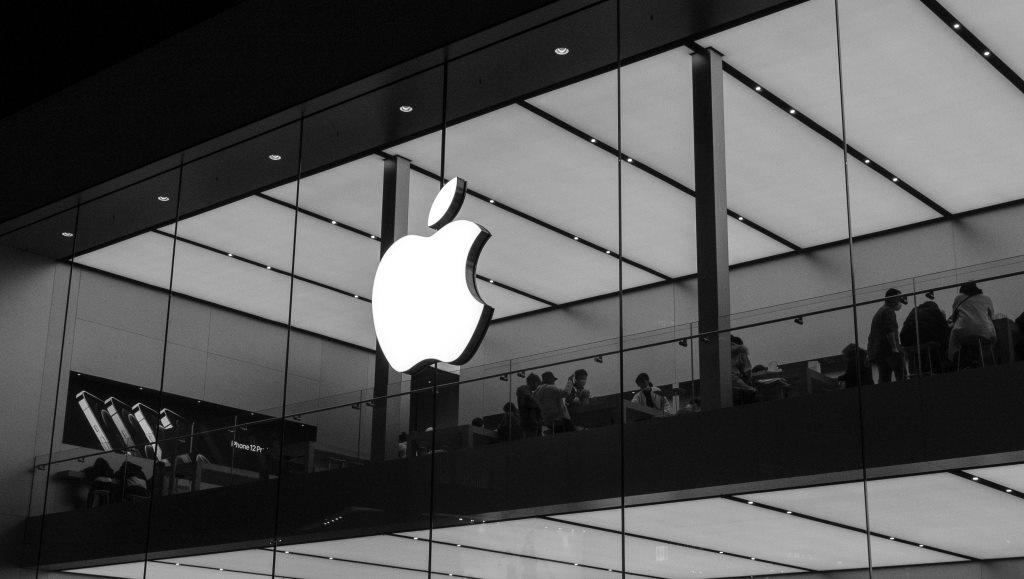 2. Get Your Colors Right
A stunning logo has the right mix of colors.
As a rule of thumb, your logo colors shouldn't be too shouty or too dull.
Also, it's important to use colors that match your brand. No need to go for colors that have nothing to do with your branding.
Most importantly, keep it simple too. One color is enough. If you must use more than one, it must not exceed two.
3. Get Your Font Style Right, Too
Font style also plays a role in determining the quality of a logo.
Although there are no rules for picking the best font style, it's always best to go for legible fonts that are easy to read. Using complex font styles to look trendy won't do your business any good.
Letter spacing also needs to be taken into account when you are designing your logo.
In short, make your logos as readable as possible. Keep it simple, too, by using one or two font styles.
4. Don't Re-Invent the Wheels
While it's ok to think outside the box when designing your logo, you don't necessarily need to re-invent the wheels in a bid to make your logo unique.
What do we mean by this?
For example, If you sell, say, clothes online, you don't have to infuse an illustrative sewing machine into your logo to make it look unique. You will only confuse people as they will have difficulty telling if you are a clothing retailer or a garment maker.
Instead, look for a simple, straight-to-the-point logo and tweak it a little to make it look unique. But don't re-invent the wheels.
5. Create Different Variants of Your Logo
Your logo will appear in many places, including your website, business cards, packaging material, shipping documents, etc.
As such, it makes sense to create different versions of it.
For example, you can use a monochrome version of your logo on your website, a colored version on your business cards…on and on like that.
Logo Maker Solutions for Shopify
There are a lot of tools you can use to create a stunning logo for your Shopify website. Adobe Illustrator (AI) is a good example. However, you need good illustrative skills and plenty of time to use AI.
This isn't practical.
For this reason, it's best to use tools that are easier and faster.
That said, here are some of the best easy-to-use logo makers for Shopify you can try your hands on:
1. Hatchful

Hatchful is a free logo maker from Shopify that lets you create jaw-dropping logos for your store with just a few clicks of a button.
Hatchful has several logo templates you can easily edit and customize to your heart's content without breaking a sweat.
To use Hatchful, all you need to do is to select your business category, pick your preferred visual style, add your business name and then choose where you would like to use the logo.
The rest is handled automatically for you.
2. Canva Logo Maker

Canva logo maker is another e-commerce logo maker solution you can count on.
Like Hatchful, Canva saves you the trouble of designing a logo from scratch by picking a template of your choice and customizing it however you want.
But unlike Hatchful, Canva lacks the AI interface that lets you create a stunning logo by just entering your business details, such as name, industry, etc.
Nevertheless, Canva has many logo templates to give you unlimited logo design options.
3. Ucraft Free Logo Maker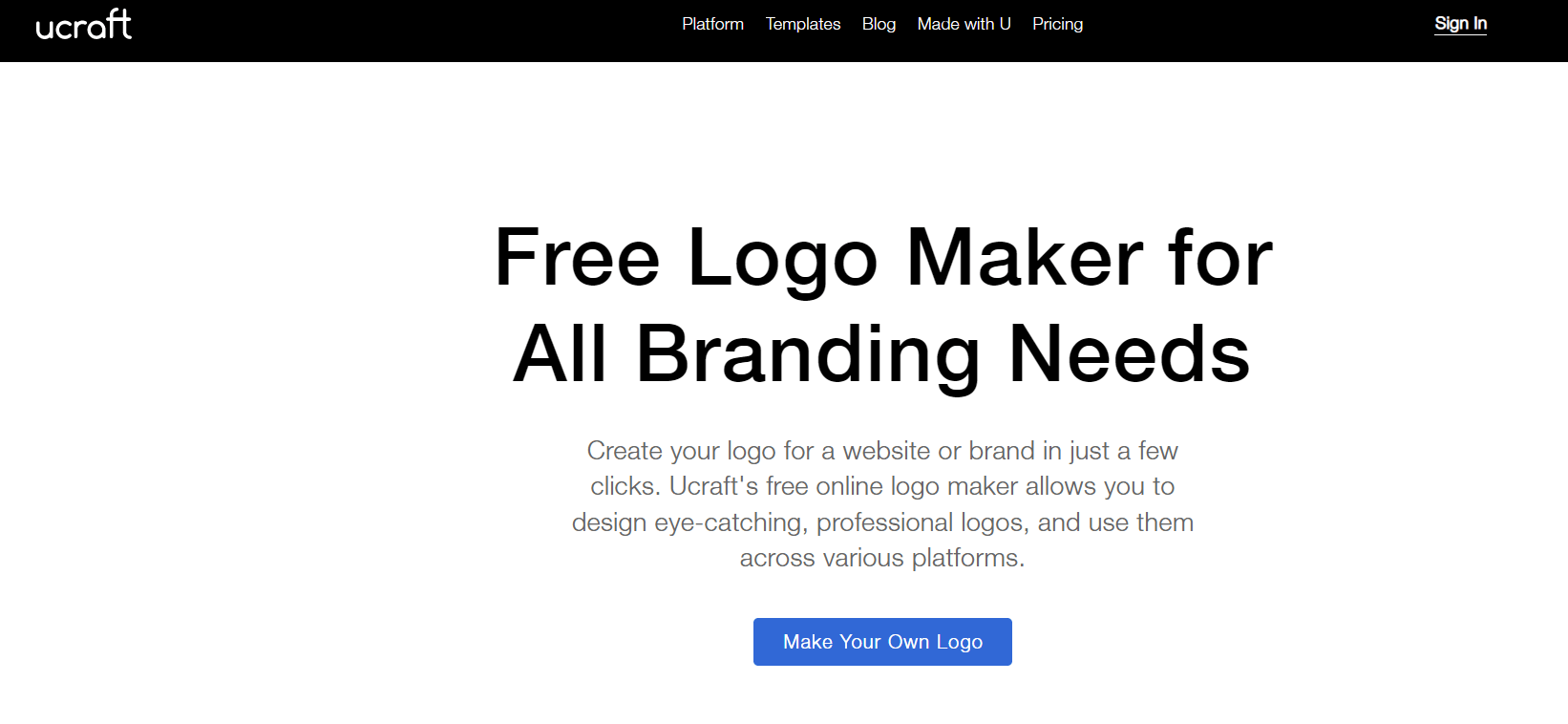 Third on our list of best logo maker solutions for Shopify is Ucraft.
Ucraft has many pre-designed shapes and icons you can use for your logo design project. However, unlike Hatchful and Canva, Ucraft doesn't have a collection of logo templates.
This makes it ideal for creating basic starter logos.
Conclusion
A well-designed logo is a must-have for every Shopify merchant that means business.
Lucky for you, creating a memorable logo is something anybody can do; you just have to follow the tips we've shared in this post.
Are you still struggling to generate sales for your Shopify store? Adoric can help.
Adoric comes with a lot of tools and features designed to help you convert your visitors into paying customers and subscribers.
Add Adoric to your Shopify website right away to see it in action.