After successfully setting up your Shopify store, it's important to do a test order to be sure everything, particularly your checkout, is working as expected.
Why is this important?
Imagine spending sleepless nights and a lot of money setting up your website. It's magnificent to behold. Those weeks and sleepless nights were worth it.
Then, a few weeks after launching the website, you realize that sales aren't coming in even though a lot of people have been visiting the site. After some diagnosis, you notice your checkout has been the culprit all the while. But by then, you've lost a lot of sales.
Your heart sinks! That's a mistake that could have been easily avoided if you did a test order before launching your store.
Although the scenario above is imaginary, it happens all the time. Nonetheless, you won't be a victim if you do a proper test order on your site.
And that's what this post is about; to show you how to do a test order effectively on Shopify.
But first, what is a test order?
What Is a Test Order?
A test order is simply what the name implies: an order you do to test if every component of your website is working as expected.
Doing a test order lets you identify potential glitches that can hamper your visitors' buying experience and resolve them as soon as possible.
Shopify has two major options for testing an order, which we shall discuss here. And they are both free, albeit you might incur processing fees if you choose to do the latter. More details shortly.
Are test orders worth the time, money and stress? Definitely!
What Are the Benefits of Test Orders?
Here are some more reasons why you should test-run your checkout process, particularly when you launch your online shop newly:
Boosts Trust
How would you feel if you paid for, say, your internet subscription but never got it even though you were charged the full amount? Irritated and pissed, right?
That's how your customers will feel if they find themselves in a similar circumstance. You might lose them for good.
This is why you need to do test orders as frequently as possible to avoid such, thus boosting trust with your customers.
No More Lost Sales
If customers can't pay for their orders, you won't make any sales. Hence why you to test your checkout process all the time to be sure it's working without hitches.
Avoid Negative Reviews
Aggravating customers by frustrating their buying experience with failed payments can lead them into spreading negative reviews about your store online. You definitely wouldn't want that.
What is Shopify Bogus Gateway?
If you've been searching for an effective technique to test orders on Shopify, there is a good chance you've come across Shopify's bogus gateway. What is it and how does it work?
Shopify bogus gateway is basically a payment portal you can use to do a trial order to be sure your payment channels are working properly.
With Shopify's bogus gateway enabled, you can pay for an order by using dummy credit/debit card details.
But for the Shopify bogus gateway to work, you need to disable all other payment channels.
How to Do a Test Order With Shopify Bogus Gateway
Now you've known what Shopify bogus gateway is about and how it works, let's now show you how to use it via the following steps:
Step #1: Navigate to the payment page:
To do so, log in to your Shopify admin dashboard and then navigate to Settings >> Payments.
Shopify Test Order Bogus Gateway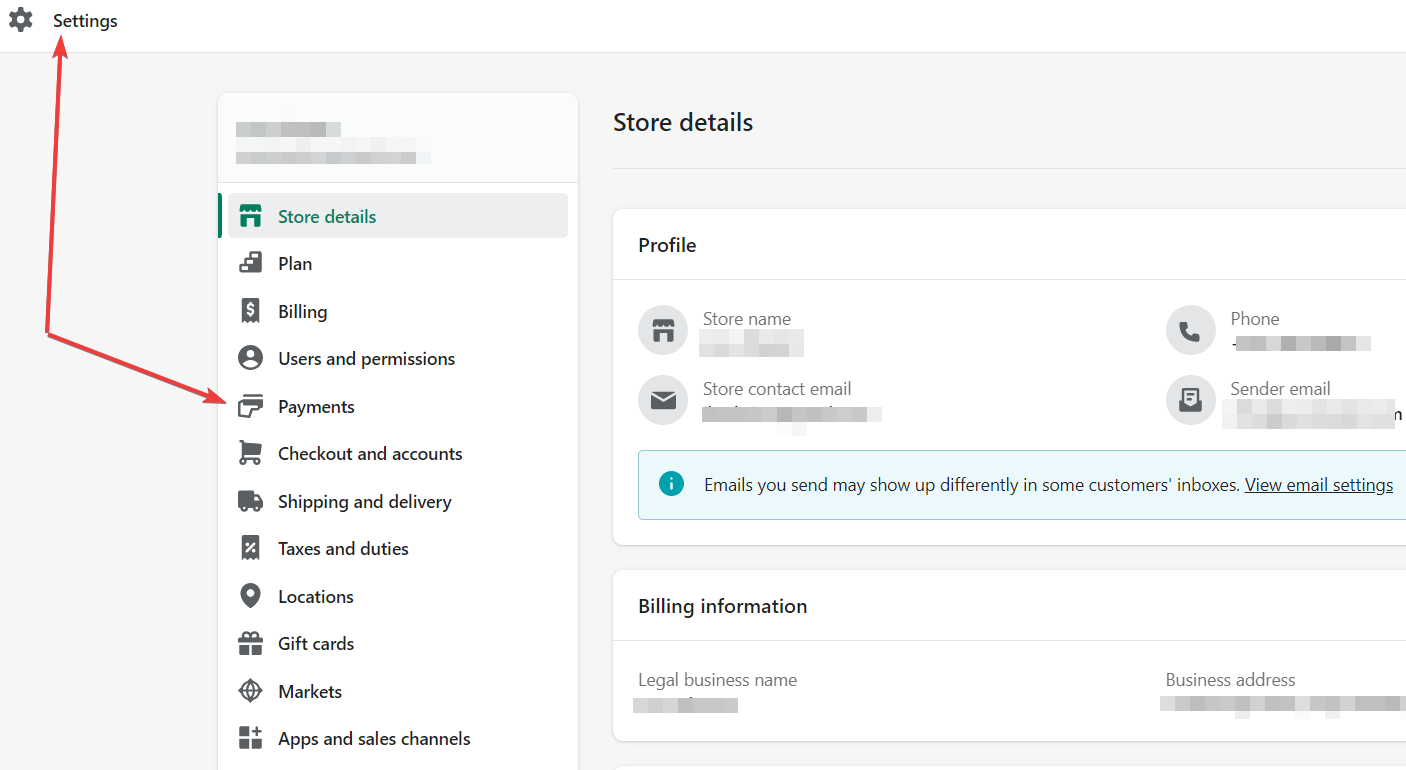 Step #2: Deactivate your payment provider
As we earlier mentioned, you need to deactivate your default payment method for the Shopify bogus payment gateway to work. This is particularly true if you use Shopify payments.
Step #3: Switch payment provider
With your default payment method deactivated, the next thing you will want to do is to switch your payment provider to the Shopify bogus payment gateway.
To do so, click the Switch to a third-party provider at the bottom of the page. You will have to click it twice for Shopify to confirm your request.
Upon clicking, you will see the (for testing) Bogus Gateway option. Activate it and Save changes.
Step #4: Do a test order
After activating the Bogus payment gateway, the next step now is to do an actual test order. To do so, add a product to your cart and check out as customers would normally do.
When asked to fill out your credit card details during checkout, enter Bogus Gateway as the name on the card. For the credit card number section, you have three options:
Enter 1 to simulate a successful transaction
Enter 2 to simulate an unsuccessful transaction
Enter 3 to simulate an error
If everything went well, it means your checkout process is working pretty well. Don't forget to disable the Bogus Payment once you are done and reverting back to the initial payment method.
Place an Actual Order
Simulating an order payment via the Bogus gateway can take some time to set up. If you are pressed for time, the best option is to place an actual order in your store as if you were an actual customer and then cancel the order afterwards.
This method is faster and more efficient, albeit you will incur some transaction charges even after cancelling the order.
Conclusion
Testing your checkout process can help identify and resolve the hiccups that can frustrate your customers' buying experience.
Hopefully, with all we've shared here, you won't have any issues doing a test order on your website.
Are you getting traffic to your Shopify website but are having a hard time converting that traffic into sales? Adoric can help.
Adoric comes with a suite of tools and features designed to help you convert your visitors into paying customers. Add Adoric to your website right away to try it out.