Why Use Shopify Apple Pay?
The era when people had to type their addresses and credit card details when completing a purchase is gradually ending. With recent developments, shoppers can now check out on Shopify stores with just their phones, and this is fast becoming a reality for users of Apple devices.
Currently, Shopify merchants use several payment methods such as Stripe, Shopify Payments, PayPal, Apple Pay, etc. However, Apple users can complete their purchases using a safer and more convenient payment gateway – Apple Pay.
Aside from being a more secure and convenient payment channel for customers, there are many incredible benefits that customers and even Shopify merchants stand to enjoy. These benefits all ensure a better and smooth experience for both you and your customers.
With Apple Pay, you can speed up and simplify the checkout experience for your customers while increasing your conversion rate.
This guide contains all the details you need about Apple Pay. It will also provide you with the step-by-step procedure for enabling and maximizing Apple Pay as a Shopify merchant.
Let's jump right in!
What is Apple Pay?
Apple Pay is a payment gateway and digital wallet service. It was initially designed as a contactless payment system for Apple devices like the iPhone, iPad, and Mac, but it has evolved beyond that. It uses Apple's biometric system, which is basically a fingerprint scanning technology (Touch ID) or face-scanning technology (Face ID).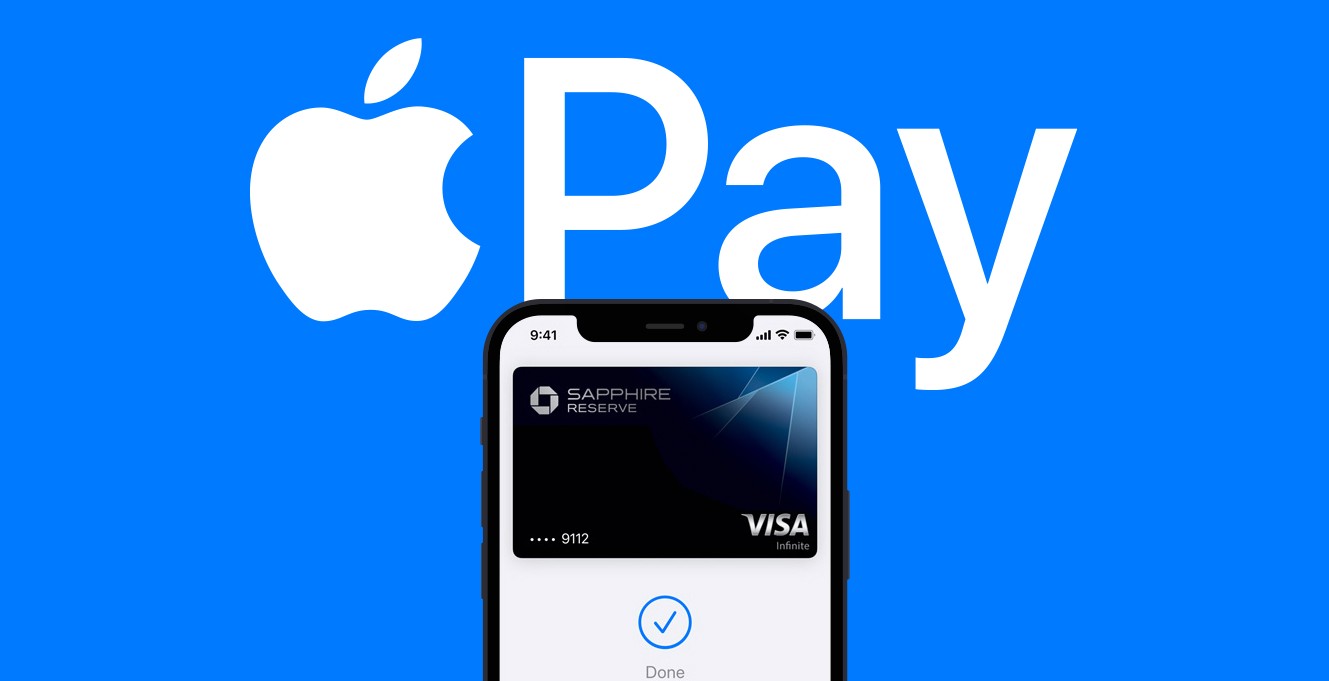 This added level of security makes Apple Pay a lot safer than regular contactless cards. Also, with Apple Pay, merchants do not receive customers' card details. Instead, it uses a Device Account Number accessible only via a specific device.
This makes it more secure for Apple users to make purchases in stores, on websites, and in apps. Apple Pay makes payments simple, safe, and secure for both users and merchants.
Apple Pay integrates quite easily with Shopify. This means that customers who use Apple devices don't have to sign up for an account or spend time re-entering their personal information and payment details when completing a purchase from a Shopify store. They can simply breeze through the checkout process with just a few taps on their device.
Benefits of Using Apple Pay on Shopify
Apple Pay has brought an entirely new experience to purchasing and checkout processes on Shopify. But beyond the seamless experience, it offers your customers, you also get to enjoy many benefits. Here are some of them:
1. Ease of Installation and No Additional Costs
Adding Apple Pay to your Shopify store is very simple and easy. In a few minutes, you can enable Apple Pay on your Shopify store and have your customers use it to make payments as soon as you set it up.  You will have to activate an SSL certificate on your Shopify store's domain name, though. But other than this, setting up Apple Pay on your store is relatively easy.
As long as you use any of the following payment gateways; Shopify Payments, First Data Payeezy, Authorize.net, CyberSource, Braintree, or Stripe, there are no additional or hidden costs you have to pay when installing Apple Pay on your Shopify store.
You will just continue paying the regular processing fees that your payment service provider charges. This allows you to offer your customers more without extra cost to your business. You can even accept Apple Pay through the Shopify POS system if you have a brick-and-mortar store.
2. Access to More Customers
Over 200 million people in the United States use Apple products. The number of people using iPhones and other Apple devices worldwide is also steadily increasing.
Enabling Apple Pay on your Shopify store allows you to connect to more customers.
With rising concerns about the mobile shopping experience, Apple Pay has become a preferred payment gateway for users of Apple devices because of the ease and security it offers. So, if your Shopify store offers payments via Apple Pay, you are more likely to attract a more significant number of customers.
3. Payment Safety and Security and PCI Compliance
One of the benefits shoppers and merchants enjoy from using Apple Pay is the high level of safety and security surrounding every transaction made. While there is no doubt that payments made through Shopify are very secure and safe, Apple Pay takes this up a notch.
Apple Pay makes use of a tokenization system that generates a specific code for each transaction. This is in addition to the device account number that Apple Pay allocates to individual cards. This means that customers are not required to share their addresses and payment details with the merchant. Every transaction is also verified using Apple's biometrics systems to prevent fraud.
On top of all these, Apple Pay is PCI compliant, which means its security has been verified by industry standards. This makes it one of the most secure payment gateways available. This gives both you and your customers peace of mind knowing that all sensitive information is adequately safeguarded.
4. Faster Checkout Process
Having to type your home address, delivery address, and any other required payment details every time you check out from a store can be very difficult and frustrating. This is especially true on mobile devices with smaller screens. Apple Pay takes all that stress and frustration away.
With Apple Pay, all the details of the customers are stored inside a digital wallet. This means that users can make purchases and checkout without having to update their payment details. This makes the checkout process a lot faster on both the mobile and desktop.
5. Smoother Mobile Checkout Experience
By enabling Apple Pay on your Shopify store, you provide access to a smoother, more secure, and better checkout process.
Your customers can enjoy a seamless shopping and checkout experience on their Apple mobile devices. This is important because more people now do most of their shopping on their mobile devices. It also means that a poor experience can directly affect your brand's credibility and lead to a drop in conversion, sales, and revenue.
Even shoppers using their Macs to browse are not excluded, and they also gain access to a seamless and more secure payment experience.
6. Reduced Cart Abandonment Rate
Many factors may contribute to why customers abandon their shopping carts before checking out. These reasons include complex website navigation, excessive security checks at checkout, and security concerns with payment. These factors make the customer shopping experience less enjoyable and can cost you potential revenue and profit.
With Apple Pay, you can conveniently eliminate two steps of the checkout process currently available on Shopify, increasing your customers' checkout speed by up to 58%. Since the wallet contains the customer's card and other payment details like addresses, they don't need to spend long at checkout.
This leads to a drastic reduction in the chances that your customers will abandon their cart because of poor shopping experience and security concerns at checkout. This means lower cart abandonment and higher sales.
Shopify's Requirements for Using Apple Pay
To add Apple Pay to your Shopify store, you must meet some requirements. They are as follows:
You must be using one of these payment service providers;

Shopify Payments,
First Data Payeezy,
Authorize.net,
CyberSource
Braintree
Stripe

You must have activated an SSL certificate on your Shopify store.
Your Shopify store must follow all of Apple's Acceptable Use Guidelines.
Once you meet these requirements, you are set to enable Apple Pay on Shopify.
How to Enable Apple Pay on Shopify
Enabling Apple Pay on your Shopify store is very easy and can be completed in under 5 minutes. Here are the steps to go about it:
First step: On your Shopify store admin, go to Settings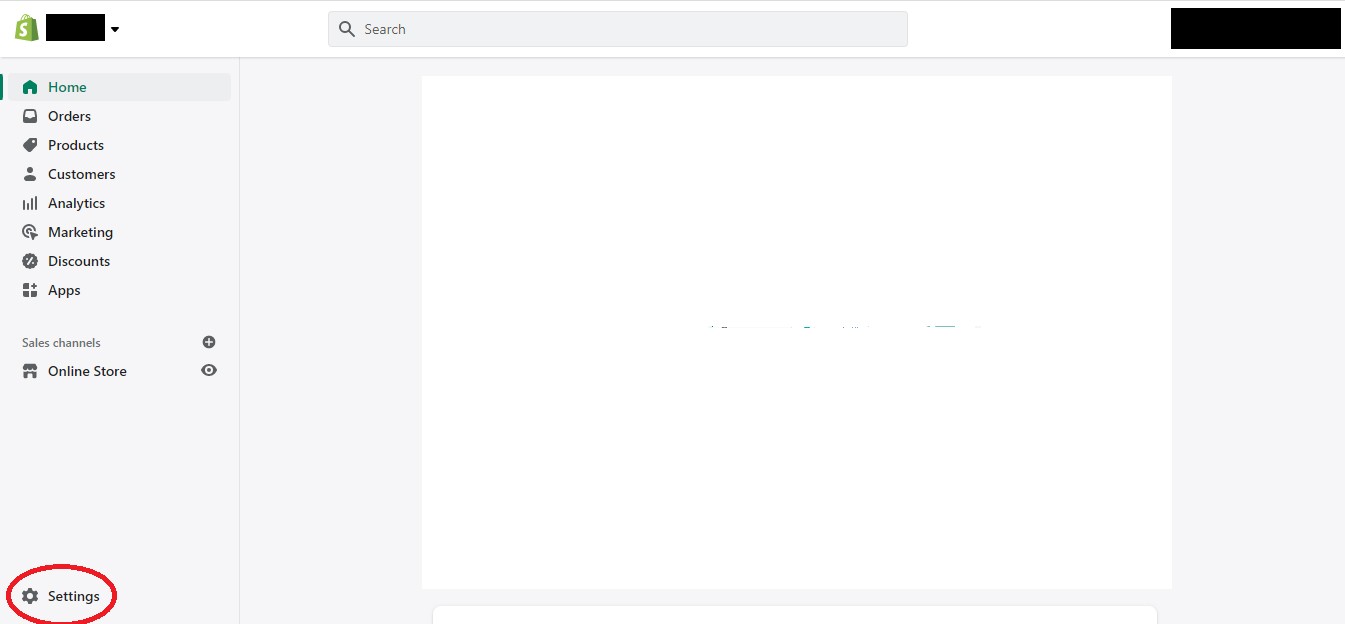 Second step: Under Settings, click Payments.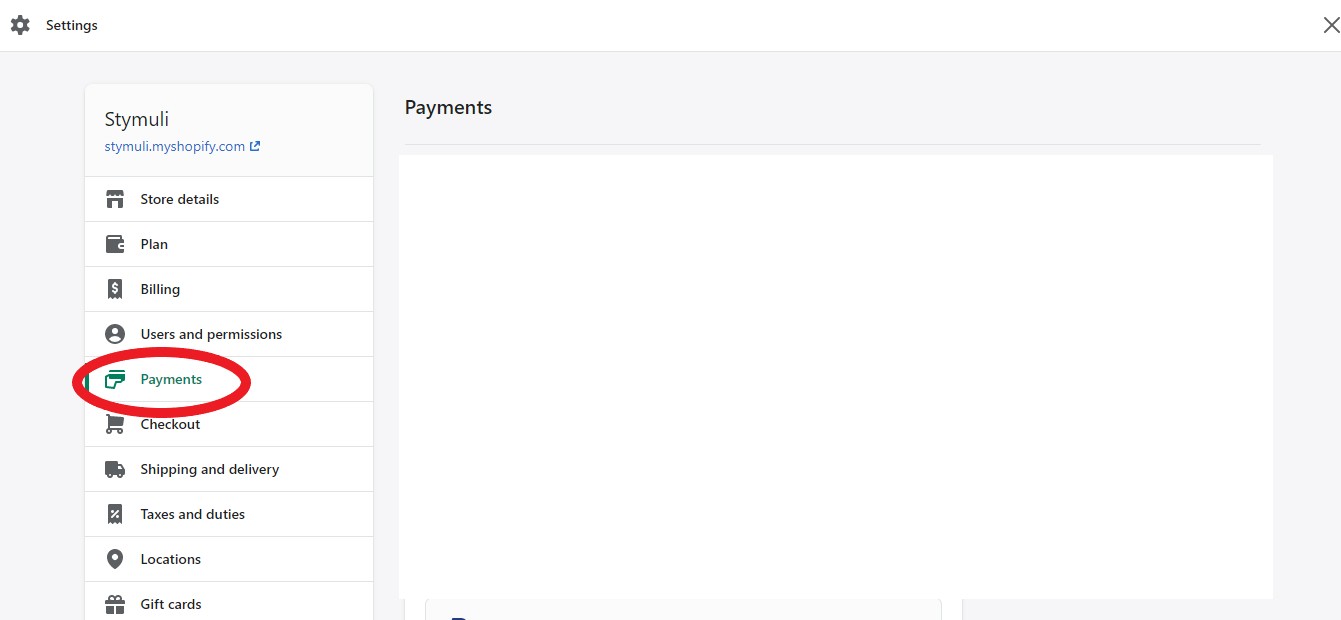 Third step: Under the Payments tab, go to the Credit Card Payment Provider section and tap Manage.
Fourth step: Choose Apple Pay in the Wallets section.
Fifth step: Tap Save.
After enabling the Apple Pay option on your Shopify store, Shopify will handle everything else. This payment method will be set up, and your store will be able to detect customers that are using compatible devices. Once the customer is an Apple device user, they will see a one-step purchase option when checking out.
With this, you are good to go, and your customers can now complete their purchases and check out on your store using Apple Pay.
How does Apple Pay Work?
When a customer with a compatible device visits your Shopify store, they will notice a button with the Apple Pay logo. The customer can then tap this button to complete their purchase using Apple Pay. Once they do this, the shipping and billing information they have provided in their wallet will be automatically displayed.
The cost of their order, shipping rates, and applicable taxes will also be displayed. At this point, the customer will have to authenticate the purchase with their biometrics. This authentication experience will be slightly different depending on the particular device the customer is using.
For customers using iPhones or iPads, a prompt will appear on their screen asking them to confirm the purchase using the Touch ID or Face ID on their device. Immediately their fingerprint or face is scanned, the purchase will be authenticated.
On MacBooks with Touch ID, the prompt appears on their touch bar. They can authenticate the purchase by scanning their fingerprint with the Touch ID. On MacBooks without Touch ID, the customer can use Apple Pay on their Mac with another Apple device like an iPhone, an iPad, or an Apple Watch. A prompt will be sent to the phone via Bluetooth, and it can be confirmed using Touch ID on the other device.
Other Ways to Accept Apple Pay
There are a few other ways you can use Apple Pay as a Shopify merchant. Here are some of them:
1. Apple Pay in Person
If your business is based in the United States, you can use Apple Pay with Shopify's Point of Sale payments. If you have a brick-and-mortar store, you can provide your customers with the ability to make payments via Apple Pay with their iPhone or Apple Watch. Apple Pay integrates perfectly with the Tap & Chip reader.
Your customers can process their payments straight away without having to produce or use their credit cards or enter their payment information using the keyboard of their Apple device. Keep in mind that a customer might not be able to make payment using Apple Pay if their order exceeds a certain amount. Asides from this, there are some other limits on using Apple Pay in person that you may need to consider.
2. Apple Pay Cash
If your Shopify business is based in the United States and you have enabled Apple Pay on your online store,  you can provide your customers with the Apple Pay Cash option. Simply activate this in your payment settings. This option allows your customers to make payments using their Apple Pay Cash Card via their iPhone or Apple Watch.
Keep in mind that Shopify POS supports Apple Pay Cash when using Tap & Chip reader and the Tap, Chip, and Swipe card reader.
3. Apple Pay in Mobile Apps
If your Shopify store has an iOS app that uses the iOS Buy SDK, you can integrate Apple Pay into your app. You can add buy buttons to your iOS app with only a few lines of code. This will allow your customers to checkout securely using Apple Pay.
FAQs
Here are some of the common questions people ask about Apple Pay
1. How Do I Identify an Order Made via Apple Pay?
Your payment processor has to support network tokenization to use Apple Pay. Because of this, you will not get to see the last four digits of your customers' credit card numbers in the payment details for any of their orders. Instead, you will see the last four digits of your customers' Apple Pay device account number.
2. Is Apple Pay Payments Processed Differently?
There are no significant differences in how Apple Pay transactions are processed compared to other transactions. Your credit and debit card fees will remain the same since Apple Pay does not charge any additional fees to set it up or use it. What's more, you still get to enjoy all the amazing benefits that Shopify offers.
When using Apple Pay within apps and on websites, however, the liability for transactions made may be shifted to the issuer instead of the Shopify merchant, meaning you have even lesser issues to worry about.
3. What Credit Cards Can Customers Use with Apple Pay?
This depends on the credit card payment service providers you use. They must have added their details and credit card information to their Apple Pay wallet to make payments using Apple Pay.
If the type of credit card a customer adds to their Apple Pay wallet is not accepted by the payment provider you use on your Shopify store, that customer will not be able to buy products from your store using Apple Pay.
4. How Can You Make Apple Pay More User-Friendly?
Studies show that conversion rates can go up as much as 250% higher when eCommerce stores offer customers the option of using Apple Pay. This is because customers love the possibility of paying easily and securely with just a tap on their devices.
Don't forget to let your customers know that your Shopify store offers Apple Pay as a payment option. You can do this by ensuring that the Apple Pay button is featured prominently during the checkout process so that your customers know about it. If you run both an in-app and a web store, integrate Apple Pay into both interfaces to avoid confusion.
5. Who Can Use Apple Pay?
Your customer needs to have any of the following Apple devices to pay for products with Apple Pay. MacBook users without Touch ID can also use Apple Pay if they have a compatible iPhone, iPad, or Apple Watch.
iPhone (SE, 6, 6 Plus, or newer models)
iPad (Pro, Air 2, mini 3, or more recent models)
Apple Watch
MacBook (Late 2009 or newer models)
MacBook Pro (Mid 2010 or newer models)
Mac mini (Midi 2010 or newer models)
iMac (Late 2009 or newer models)
Mac Pro (Mid 2010 or newer models)
Conclusion
Giving your customers the option to pay in a seamless, convenient, and secure manner is a no-brainer. This will, in turn, increase your conversion rates, reduce cart abandonment, increase sales and drive up revenue.
Adding Apple Pay to your Shopify store can be the game-changer you need. One of its most significant advantages is the opportunity to access the large and growing demographics of mobile shoppers using Apple devices. Apple Pay also provides customers with a frictionless checkout experience and guarantees a high level of security for you and your customers.
Need more ways to increase your sales? The Adoric Shopify App can help. It does this by increasing your conversion rates through campaigns that are sure to turn your store visitors into paying customers.