One of the best ways to sell products online is by using high-quality images that showcase your products in the best possible light. This means taking good pictures of your products, which can be tricky if you have a tight budget.
Unlike brick-and-mortar stores, online shoppers depend majorly on picture quality to decide whether or not to buy an item. A study by Justuno shows that 93% of online shoppers consider visual appearance when shopping online. So if you want to sell a ton of products on Shopify, you have to get your Shopify product photography right.
If you have a Shopify store and want to learn how to improve your e-commerce product photography, you have come to the right place. We've got all the information you need to create stunning product shots for your store.
Why Getting Good Photos Matter in E-commerce
Product photography matters a lot when it comes to e-commerce because online buyers are moved by what they see. Quality photos can turn your website visitors into paying customers. Many beginners make the mistake of using low-quality images which affects the performance of their store. See other beginner mistakes to avoid.
On the other hand, posting low-quality e-commerce photos on your store can affect your reputation and reduce your conversion rate. You definitely wouldn't want that.
Here are some other reasons why you need to take a good photo of your products.
When you present clear photos of your products online, it helps you build trust with your customers. Posting quality photos tells your customers that you prioritize them. And that you want to give them the best feel of an item since they can't see it physically
Well-lit product photos imply that your product is top-notch. And this creates a good impression of your business
Good e-commerce photos can help you get more likes and comments. And increase your conversion rate
Good product photos reduce returns. About 22% of online shoppers return items because they look different in real life. Consider investing in good product photography equipment and services to avoid such an ordeal.
7 Product Photography Tips for Shopify
Now that you know why getting good photos matters in e-commerce, here are some tips to help you with your e-commerce product photography.
1. Find The Right Camera Setting
Your camera settings are crucial when shooting a product. They determine how well a photo will turn out before and after editing. Make sure to set your camera correctly before clicking away. The lighting condition can help you decide what your settings will be.
Setting the ISO, aperture, and shutter speed are a few settings you need for your Shopify product photography. This trio regulates the sensitivity of your camera sensor to light. You can increase or reduce them until you get the best outcome.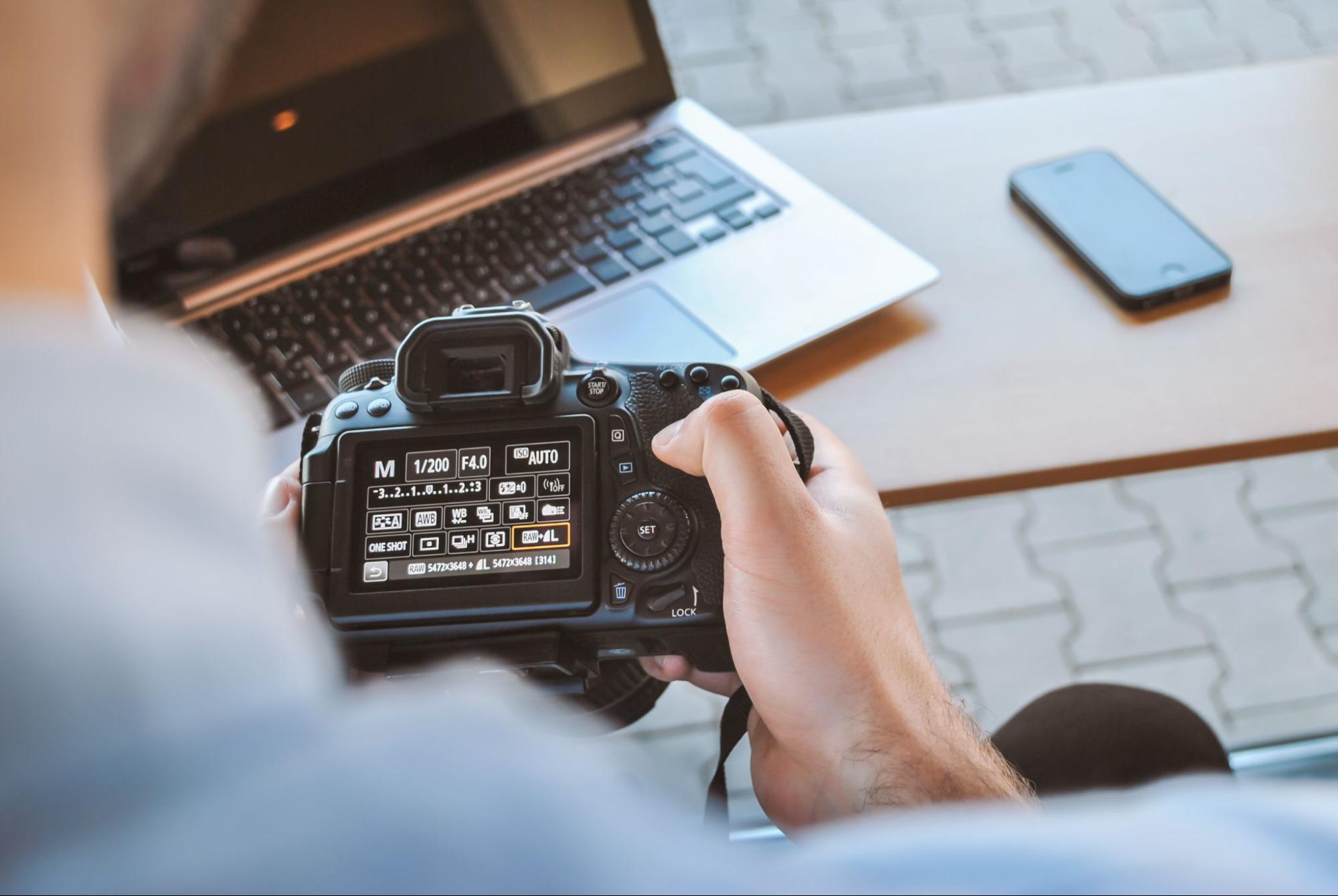 While ISO determines how sensitive your sensor is to light, the aperture controls the amount of light that gets through. And the shutter speed controls the length of expire to light.
You can shoot in auto or manual mode. The manual mode allows you to set your camera to your preference. However, Auto mode helps you automatically choose the best camera settings if you are not yet comfortable with the camera settings.
2. Choosing Natural or Artificial Light
Photography is all about lighting. A slight change in lighting can affect the outcome of an image. A common concern for many newbies is which lighting to use. Shooting under natural light is the best way to begin. It is cheaper and easier to manage. You just have to shoot when the sun is not harsh.
Shooting with artificial light is a lot more complex and expensive. It takes a professional to know the right setup and equipment to use. Using artificial light will require that you learn about color balancing, light setting, softbox positioning, and more.
Unlike natural light, artificial light gives you more control over your work. Therefore, if you are going for a sophisticated look, use artificial light. Use natural light if you want to keep things simple.
3. Choose A Suitable Backdrop or Background
Another essential part of Shopify product photography is deciding the backdrops to use. If you have visited other e-commerce stores, you will notice that some images have plain backdrops while others have designs or outdoor backgrounds.
You can use different backdrops to take shots. However, you need to experiment to be sure of the right one to use for your product.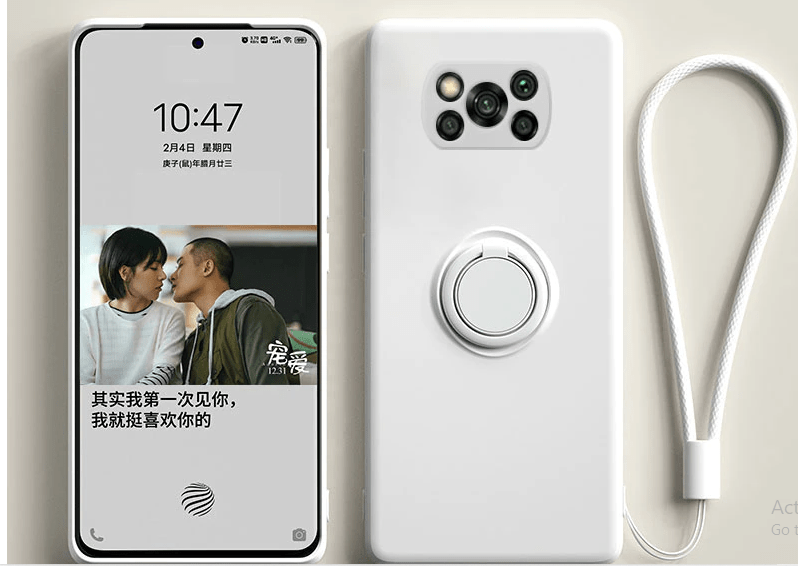 4. Consider Shooting Different Angles Of The Product
Capturing all sides of a product gives a prospective buyer a detailed perception of the product. It eliminates all forms of guesswork, so your potential customers can know what to expect.
When shooting a product, target the vital part of the product, and shoot from different angles to give your store visitors a better view of the item. You can try shooting from eye level, bird's eye, low angle, or high angle.
Take images from different angles and include close-ups of any intricacies, special features, color variants, and other things you believe a customer should see.
5. Shopify Product Photo Editing
Photo quality matters a lot also when it comes to product photography. It is one thing to take pictures of your product. And another to edit. In most cases, more effort goes into editing photos than taking the shots.
However, there are many photo editing applications easily accessible that can help you edit your images the way you want. Photoshop and Adobe Lightroom are two prominent editing tools for you. Good photo editing makes your creation come to life. And that's what it takes to convince a buyer.
While doing it yourself can help you cut costs, editing too many product images at a time can become overwhelming. Instead of getting worked up with this task, you can outsource to experts that offer product photography services.
These experts will get your catalog up and running within a short period.
6. Use The Right Equipment
Another helpful tip in Shopify product photography is to use the right equipment. Hardly can you get the perfect shot using the wrong equipment. Getting good pictures requires using the right equipment.
Some essential product photography equipment to get include a DSLR camera, a prime lens, a tripod, an external light source, a softbox, and more. The camera and lens control the outcome of your image regardless of other factors. A high-end DSLR camera and a prime lens with low f/stop can help you get great shoots.
Shooting with a tripod is a great way to avoid motion blur. While an external light source and the softbox ensure the product is well-lit to prevent shadowing. Investing in the right equipment for photography can be pretty expensive, but it is worth it.
7. Add Descriptions to Product Images
After shooting and editing your pictures, consider adding a description to your product page. A product description helps your customers to better understand your product and to quickly decide if your product is what they want. Be detailed as possible when writing your descriptions.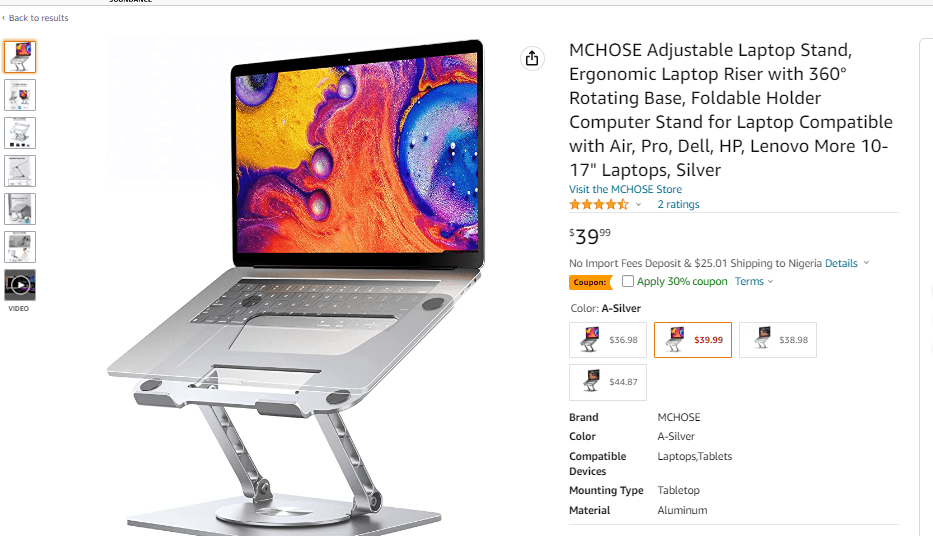 Adding product descriptions can boost sales on your Shopify store.
Conclusion
Shopify product photography is about putting the best images of your product on your e-commerce store to boost sales. The best part is that you can outsource to an e-commerce photographer for better results.
Are you getting traffic to your website but unable to generate sales? Adoric can help!
Adoric comes with many tools and features designed to help convert your website traffic into sales. These include modal popups, a free shipping bar, exit-intent popups and many more.
Add Adoric to your Shopify website right away to see it in action.