Your conversion rate can be defined as the percentage of users or visitors that complete a specific action. The action can be anything – new signup, a new purchase, a download, etc.
The rate is displayed in percentage and can be very volatile. Plus, it may differ from page to page and product to product.
Let's say you sell shoes and decide to run a marketing campaign on Facebook that attracts 1,000 visitors. According to the campaign, your conversion rate is 2 percent, which means about 20 of your visitors actually made a purchase.
The aim for every business is to increase the rate. In this article, we'll explain how to calculate conversion rate and what you can do to increase it.
Let's start:
How to Find Out Conversion Rate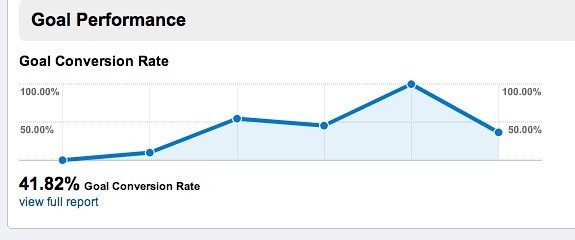 Here's what Google says:
"Conversion rates are calculated by simply taking the number of conversions and dividing that by the number of total ad interactions that can be tracked to a conversion during the same time period. For example, if you had 50 conversions from 1,000 interactions, your conversion rate would be 5%, since 50 ÷ 1,000 = 5%."
Use the above formula to calculate your website conversion rate; however, if you have multiple goals then you will have to track them both individually and on the whole.
There are several website conversion rate calculators out there that can make the job easier for you. Consider using one if you find this too complex.
Let's keep the shoe example in mind. While your main aim is to sell shoes, you also wish to find more subscribers.
Here's how you'll calculate each:
Total conversion: Unique visitors / The number of visitors with any conversion
Subscriber conversion: Unique visitors / The number of new subscribers
Shopper conversion: Unique visitors / The number of new customers
As a marketer, you must pay attention to all these figures. Google Analytics and other such tools can provide details including unique visitors.
"I've recently become familiar with Google Analytics and it's helped me understand how to track our visitors and news media," said Australia's Tech News CEO
What is the Average Conversion Rate for a Website?
The average rate depends on a number of factors including your niche, target device, etc.
Nonetheless, the average rate is between 1 percent and 3 percent only. This means a large majority of your visitors will never take your desired action. This is the norm because not everyone who lands on your site has the intention to purchase.
The number might sound low but it's pretty good. Let's say you have 100,000 visitors and your conversion rate is 3 percent. This means about 3,000 of your visitors are making a purchase.
Your aim should be to increase both – your conversion rate and the number of unique visitors. However, keep your expectations low.
You can't have a 100 percent conversion rate. Even 50 percent is nearly impossible. However, there are ways to improve your conversion rate and hit double digits.
What is a Good Website Conversion Rate?
Wondering what is a good conversion rate for websites? Let us tell you.
A good conversion rate is between 2 percent and 5 percent.
The thing with conversion rate is that even a jump of 0.5 percent can be a big deal. Moreover, we must mention that the top brands enjoy better results.
Conversion Rate by Industry
Let's find out what is a good conversion rate for an ecommerce website. In order to truly understand your customers and how to best serve them, you need to track your conversion rate closely legaldrop identify areas where improvements can be made. By doing so, you can unlock new opportunities that may not have otherwise been apparent.
Here's a small breakdown for a complete understanding of conversion rates in different industries:
| | | | |
| --- | --- | --- | --- |
| | Bottom    | Middle    | Top |
| Ecommerce     | 1.84% | 3.71% | 6.25% |
| Legal | 1.07% | 4.12% | 6.46% |
| B2B | 2.23% | 4.31% | 11.70% |
| Finance | 5.01% | 11.19% | 24.48% |
As you can see, ecommerce conversion rates are very low especially when compared to finance, especially when you look at the top tier. Similarly, B2B website conversion rates are on the higher side. Learn more about what is a good conversion rate for Shopify.
The rule applies to all tiers, however. Let's think about legal – if you're around 4 percent then you're in the average, if you're around 6.5 percent then you're in the top tier, and if you're around 1 percent then you're doing poorly.
This chart can help you figure out where you stand. But, we must mention that an ecommerce store with a rate of 3.71 percent might be making more money than a company that offers legal services and enjoys a conversion rate of 6.46 percent.
This is because legal is a niche that does not attract a lot of buyers. Ecommerce, on the other hand, may attract more users.
Retail Sector ad Conversion Rates
According to this 2020 report, the industry's average is 3 percent; however, some industries may enjoy a higher or lower conversion rate based on competition and demand. Here's a breakdown:
| | |
| --- | --- |
| Industry | Conversion Rate  |
| Consumer Electronics | 1.4% |
| DIY & Tools | 1.7% |
| Automotive | 2.2% |
| Home Furnishing and Decor | 2.3% |
| Major Chains | 2.3% |
| Jewels and Cosmetics | 2.9% |
| Sports | 3.1% |
| Others | 3.4% |
| Apparel and Footwear | 4.2% |
| Health and Pharmacy | 4.6% |
| Gifts | 4.9% |
This shows how conversion rates may differ for ecommerce. A store that sells gift items may enjoy a higher conversion rate than a store that offers sports goods.
A big ecommerce store that offers multiple products may have different rates for different sections.
Traffic Source and Conversion Rates
According to this Episerver research, conversion rates greatly differ based on source. This is why it is important to know how to calculate conversion rate.
The rate for some pages may be higher or lower than the average website conversion rate. This happens because users who reach your site through a specific channel might be more interested in what you have to offer than users who land on your site randomly.
Here's a small breakdown:
| | |
| --- | --- |
| Traffic Source   | Conversion Rate |
| Display | 0.7% |
| Social | 2.1% |
| Direct | 2.2% |
| Email | 2.3% |
| Referral | 2.6% |
| Organic | 2.8% |
| Paid | 2.9% |
As evident, paid traffic tends to convert better. This is why a large number of businesses buy ad space.
Device and Conversion Rates
We know that a large number of users use mobile devices to browse the web, hence it's important to know how the rate changes from device to device.
Here's a small breakdown:
| | |
| --- | --- |
| Device | Conversion Rate |
| Mobile | 1.82% |
| Tablet | 3.49% |
| Desktop | 3.90% |
This might come as a surprise to some but mobile users do not convert as well as desktop users do. Hence, mobile website conversion rates can be slightly lower than the typical website conversion rate.
It's believed this happens because mobile users are often greatly distracted.
5 Tested and Trusted Steps for Calculating Conversion Rate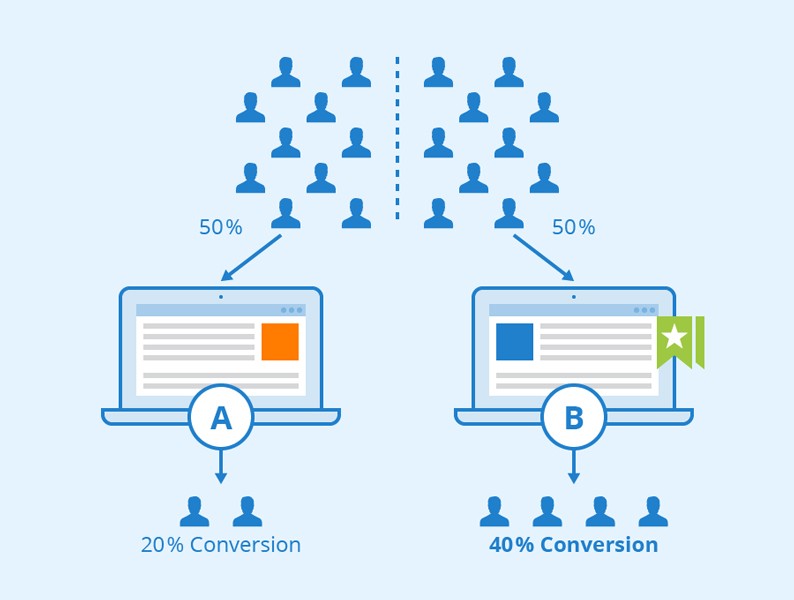 Image author: Seobility
It's important to check the website conversion rate and ensure you're meeting your goals.
Businesses typically use A/B testing to compare two or more options and figure out what works and what doesn't. You can use Adoric to perform A/B tests to help understand how your website traffic conversion rate reacts to website changes.
Check our A/B Testing: How it Works and Why You Need It article to know more about how you can use this tool to calculate the website conversion rate.
Here are some tests that can be used to figure out what works for your site.
Display Type
This test involves checking what kind of ad works better, i.e.: pop-ups, in-line ads. This can be a little complicated because some techniques may work better on computers and some may work well on mobile devices.
Offer
Businesses use a variety of tactics like special discounts and offer to attract users, however, not all offers may give similar results. It's important to know what works better, i.e.: a special 10 percent discount for new users or free shipping.
Headline
This might come as a surprise to some but something as small as a headline can affect conversions. You can choose from a variety of options, i.e. the size of the heading, the design of the heading, etc.
Button Color
As mentioned in our How to Create the Perfect Call to Action to Increase Conversions guide, changing the color of your CTA button can greatly affect conversion.
Trigger Timing
Trigger timing tells when a certain action will occur. A 15-second trigger means the visitor will see an ad after spending 15 seconds on a page.
Trigger timing affects conversion, hence you should consider using this tool to see the difference. You can test this trigger using Adoric with different types of pop-ups. The best part is the fact that email marketing does not have to be expensive. There are a bunch of cheap or sometimes even free mail marketing tools available. With these tools, setting up an email marketing campaign is a lot easier.
How to Improve Your Conversion Rate
Now that you know how to calculate the conversion rate, it is time to talk about what you can do to improve your website conversion rate.
1. Revise and Make a Personalized Offer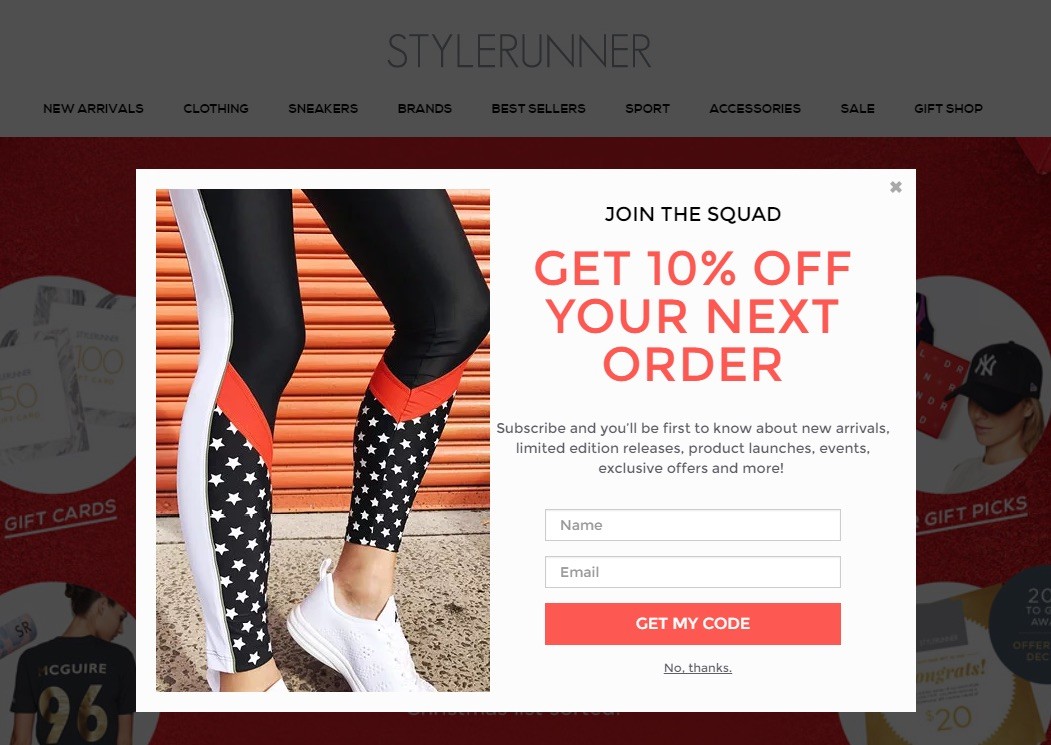 Today's customers want and expect personalization. It's your duty to gather information and offer customers exactly what they want.
You can use cookies, forms, and other such techniques to gather data that can be used to create customized offers.
Let's assume you have an ecommerce store where you sell all kinds of products including shoes, balls, and furniture.
A user searches for 'best shoes' and lands on your site where you sell shoes but he or she sees a big banner on top offering furniture at a discount. Even if the discount is massive, the user may not convert because the ad is not personalized.
The visitor is interested in shoes, so you should offer a discount related to shoes. Such personalization can be tricky but it's possible.
In addition to this, make sure to come up with an offer that's worth it. Free shipping, for example, can work wonders for ecommerce stores.
Nearly 80 percent of consumers in the US said that they prefer a store that offers free shipping. About 54 percent of buyers look for same day shipping and a large percentage of users are willing to pay more for such services.
Understand your audience, their needs, and craft an offer that they'd be interested in.
2. Consider Cart Abandonment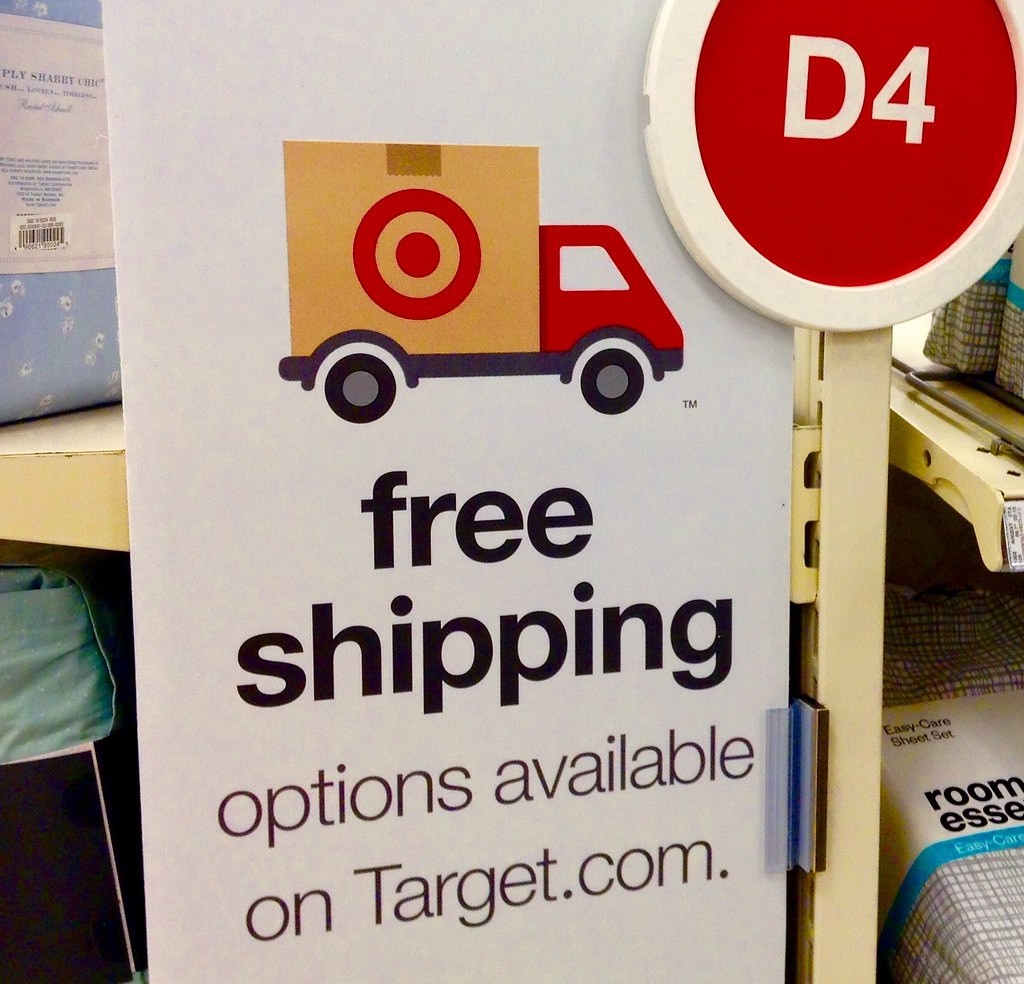 High cart abandonment is a common problem that ecommerce stores have to deal with.
It refers to a situation when a user lands on your page, selects a product, adds it to the cart, but leaves the site without finalizing the deal.
The visitor may abandon the cart at any time, right after selecting a product, after providing details, or at the last step.
It's important to pay attention to this figure because the average cart abandonment rate is 79.17 percent. However, just like your conversion rate, your cart abandonment rate also depends on several factors including your niche.
To increase conversion, you must identify what's causing users to abandon their carts. Here are some of the major reasons:
Hidden costs
Having to create an account
Complex process
Can't see total costs
Site looks unreliable
Website crashes or errors
Slow delivery Bad return policy
Not enough payment options
Card declines
Some small changes such as adding an SSL certificate, making the process easier, and avoiding additional costs can help improve your conversion rate. Different providers are there who can provide you desired SSL certificates for example, if you are an ecommerce owner then, a cheap ev ssl can be a good deal for your business. It provides strong encryption along with verified business identity.
3. Use Remarketing to Attract Customers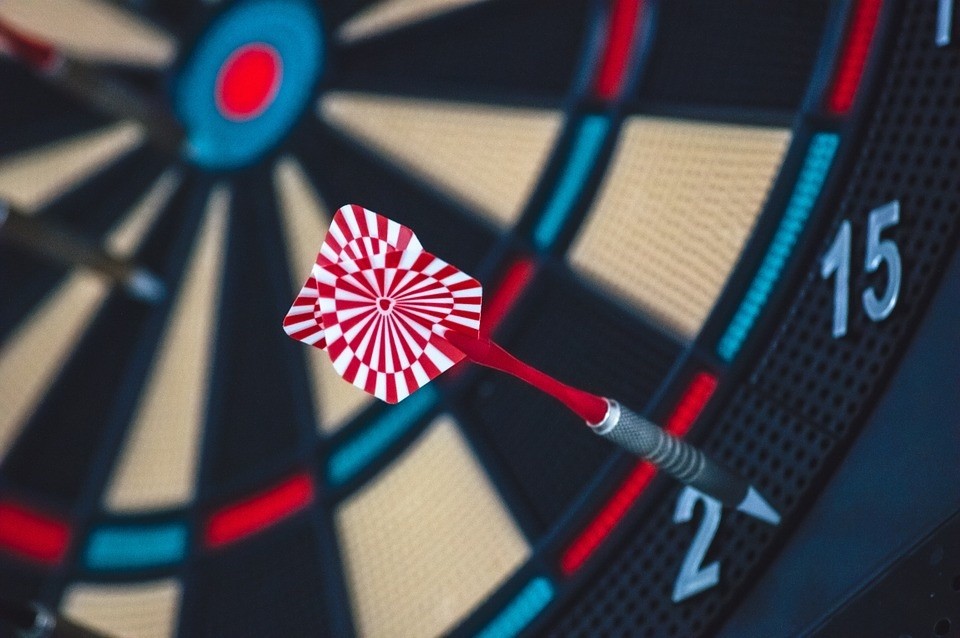 Very few customers will make a purchase on the first visit. They need to trust your site before they are willing to share personal details.
According to some reports, it requires about seven attempts to make a conversion. This is where remarketing comes into play. The technique revolves around marketing your products or services to users who have already interacted with you in the past.
These can be your former clients or visitors who showed interest in what you have to offer.
The interesting thing about remarketing is that about 25 percent of users enjoy seeing them. Plus, users who see such ads are 43 percent more likely to convert.
We must also mention that the clickthrough rate of a retarget ad is about 10x higher than the CTR of your average display ad. Users are more likely to be interested in a product that they know about or were interested in at some point.
Hence, it shouldn't come as a surprise that retargeted ads offer better conversion rates. However, they are typically more expensive to run.
So, make use of this technique to win customers you think you had lost.
4. Change and Test Over and Over Again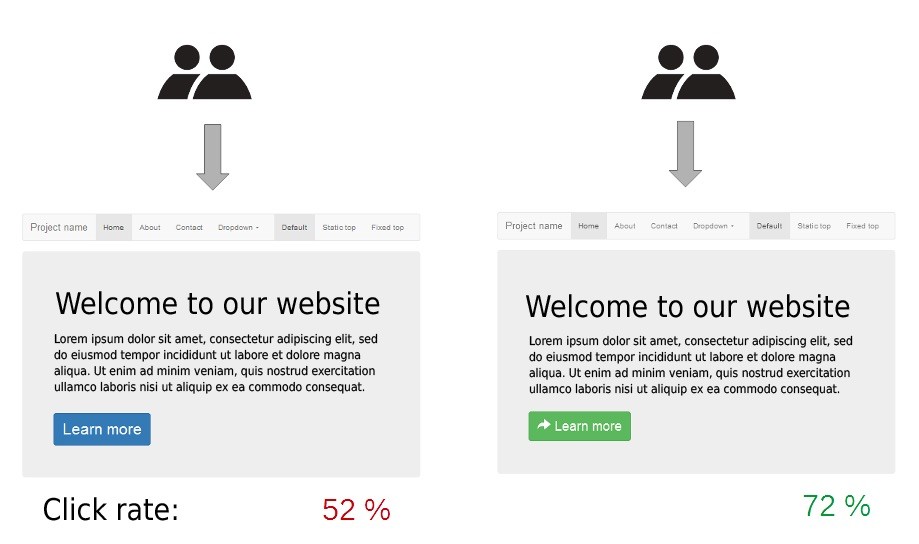 It can be hard to find what works and what doesn't. The only way to be sure is to run A/B tests, as explained above.
Every small change matters. However, remember that it takes time to see meaningful results. It can take a month or two for results to show. Don't expect a jump in your conversion rate right away.
Also, some changes may result in a decrease in conversion. If it happens, make sure to go back to what you had been doing.
5. Improve Customer Support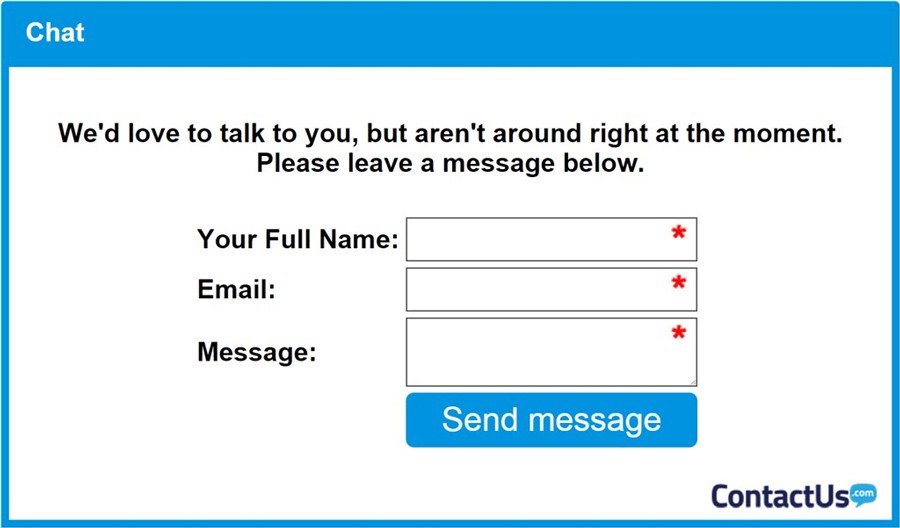 High conversion rate websites typically have excellent customer support. While offline support doesn't always have an impact on conversion, online support can be very effective with the right online support software.
Make sure to include a FAQ on pages where necessary and cover all important pointers so that users are not left confused.
Also, consider creating a Knowledge Base with answers and guides to help users find what they need.
In addition to this, introduce the live chat feature. It can increase revenue by up to 48 percent and push the conversion rate up to 40 percent.
Bonus Tip: Offer Free Shipping
Offering free shipping can help boost your conversion rate remarkably. But for that to even happen, your customers need to know you offer free shipping in the first place. And what better tool to use for this than Adoric's free shipping bar tool?
With Adoric's free bar tool, you can create an attention-grabbing floating bar to promote your free shipping offer.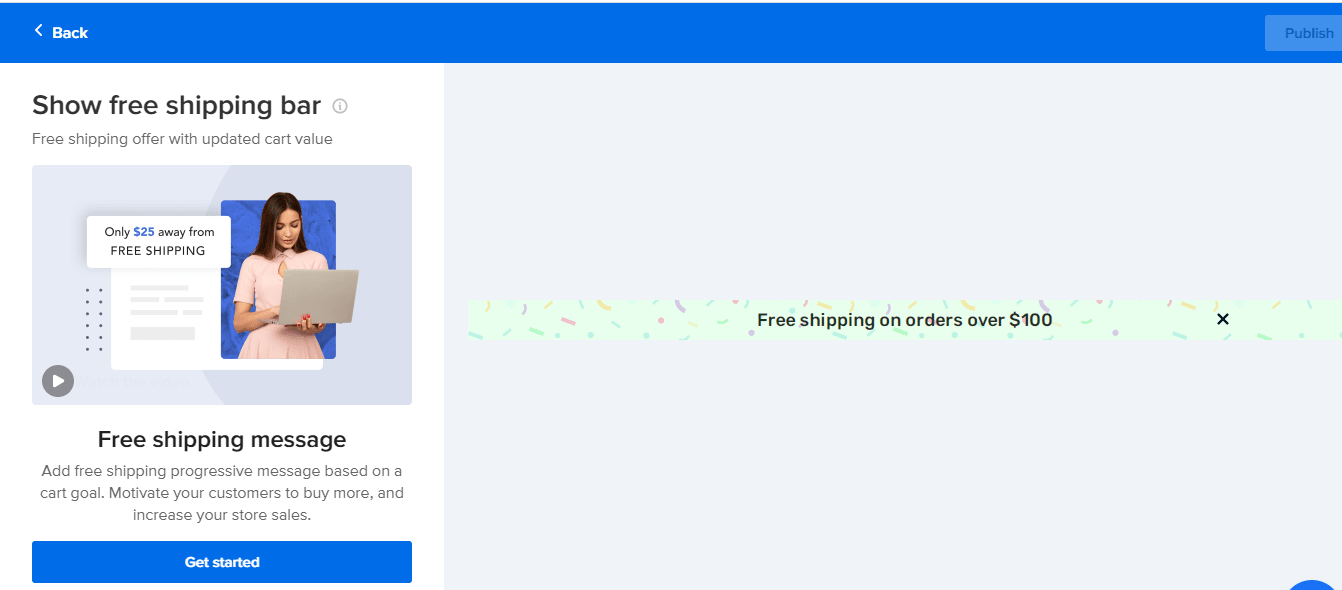 You don't even need to start from scratch; just pick a floating bar template and edit/customize it to your heart's content.
Ready to try out our free shipping bar feature? Sign up for an account right away.
How to Calculate Conversion Rate for Website: Conclusion
Now that you know what a website conversion rate is, and how to calculate it, we're sure you'd be able to push yours. Follow the tips given in this article and pay attention to the numbers. With consistent practice, you will spot major differences.