Instagram is one of the largest social media platforms out there. Owned by Facebook, it is used by more than 1 billion users, hence it doesn't come as a surprise that businesses want to know about Instagram marketing.
What started as a photo sharing app is now a well-recognized marketing tool that can help you sell more and make money online.
In this article, we'll highlight some reliable Instagram marketing tips that can help you promote your business on the platform.
Why Use Instagram For Marketing?
According to this HootSuite page, about 75.3 percent of businesses use Instagram, making it the second most popular social media network among businesses.
If you haven't already jumped the Instagram bandwagon, here are some stats to get you started, or check out these Instagram Growth Hacks or these free Instagram Photoshop actions.
Instagram houses more than 1 billion monthly active users and over 500 million daily active users.

More than 100 million photos and videos are uploaded per day generating over 4.2 billion likes.

About 37 percent of adults in the US are on Instagram and around 89 percent of users are based outside the country.

Instagram is extremely popular among teens and about 73 percent of them believe that it's the best tool for brands to reach them.

The average Instagram user spends about 28 minutes per day on browsing through the app. 
Marketing Through Instagram: 15 Tip to Follow
#1 Create an Impressive Profile
Users who do not know much about your business or what you do will judge you based on your profile, so make sure to pay special attention to it.
The most important thing is the bio. It should be short but informative. The company only allows 150 characters in the bio, hence be careful.
Explain what you do in as few words as possible. Moreover, consider adding a shop button on your profile so that buyers can directly shop on it.
You can also use hashtags in the bio to help people know you. This can also be a great way to highlight your brand specific hashtags.
Also, you can add a link in your bio. This is very important because Instagram hashtags do not allow users to put links in posts, hence the bio is your only option.
Look at the example below: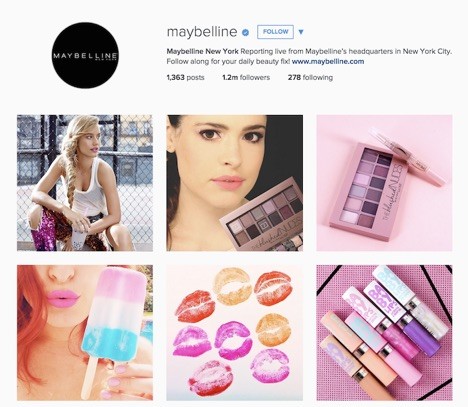 The company has explained what it does while also leaving a link to the website so that users can easily find it.
In addition to this, make sure your profile looks professional with a specific theme. Look at the example above and notice how almost all the pictures on the page use shades of pink. Over the years, Instagram's user base has grown rapidly and continues to grow. Having evolved from a place where tourists share their travel photos, Instagram has become a haven for businesses used by more than 1 billion users, influencers and advertising of all kinds.
This helps give identity to a page and can be beneficial for gaining more Instagram followers.
Note: Make sure to keep your profile public so that non-followers can view it as well. 
#2 Keep an Eye on the Numbers
When we talk about numbers, we mean everything from the number of followers to your reach to your engagement.
Instagram has now stopped showing the number of likes a post gets for some users. While some might find this controversial decision in poor taste, some are in support as it reduces pressure. Still, brands or page owners have access to a lot of analytical details that followers may not be able to see.
The most important figure is the number of followers one has. However, it doesn't solely define how successful you are, especially since it is common for brands and influencers to buy followers.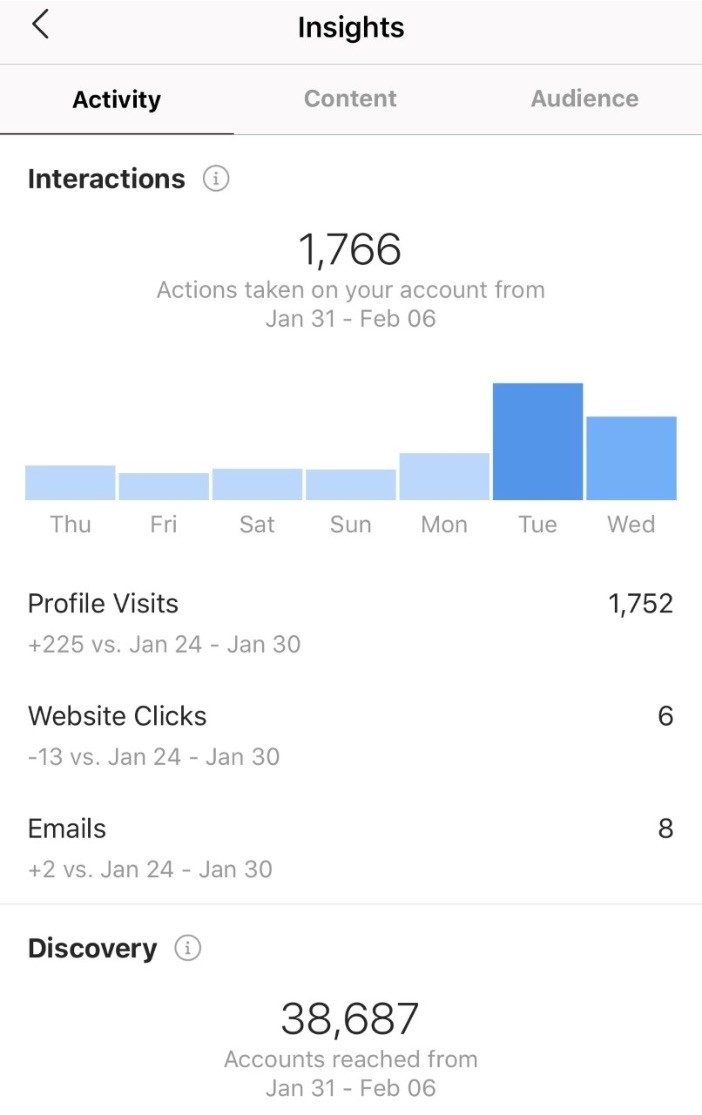 Pay special attention to engagement, i.e. how many people comment, like, or repost your photos. This is of huge value since not everyone who visits or engages with your post will end up following your page.
You can use the in-built system to view the numbers or use a third-party platform.
#3 Work With an Influencer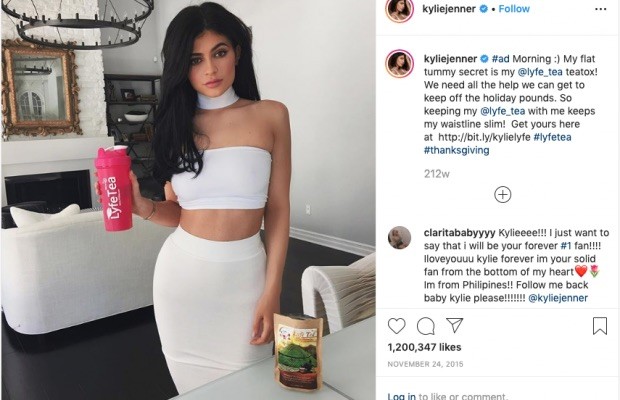 We can't emphasize this enough. Influencer marketing is the future. The industry is expected to reach the $15 billion mark by 2022.
Before we talk about the importance of influencer marketing, let's first highlight how it works.
An influencer can be defined as a social media user with a large following, which gives him or her the power to 'influence' others. 
In simple words, influencers are models or ambassadors who help brands reach a wider audience. They typically charge for their service based on a number of factors such as their reach, image, etc.
Almost all kinds of brands ranging from big names like Audi to startups work with influencers. You will find influencers on almost every platform but Instagram is said to be the Mecca of influencers as it is credited for giving birth to the industry. 
There are both micro and macro influencers. Micro-influencers typically have about 10,000 followers. They are suitable for local businesses as they have a small reach that is often limited to a specific geographical location.
Most micro-influencers are willing to negotiate and some might even work for free if you offer them publicity or free products in return. There are many influencer databases like Afluencer where you can reach influencers and negotiate with them.
On the other hand, working with macro-influencers can be quite tricky. They can have more than a million followers. Some of the top influencers include Kim Kardashian and Dwayne Johnson, both rumored to be charging about $1 million per sponsored post.
If your brand can afford to work with a top influencer then get in touch with them and finalize the deal. The ROI can be as high as 500 percent given that you choose the right influencer, i.e.: someone who enjoys a good reputation and is followed by your target audience. 
#4 Strengthen Your Hashtag Game
The easiest way to get more followers on Instagrams is to use hashtags. About 70 percent of hashtags on the platform are branded.
Instagram allows users to search for what they need by using hashtags. Posts with at least one hashtag generate about 12.6 percent more engagement than posts with no hashtags.
You can use up to 30 hashtags in a post. However, data suggests that posts that contain 11 hashtags tend to perform best, but there's no consensus on the matter. It's best to try different numbers and see what works for you.
You have to be very careful when selecting hashtags. Don't put something just because it's popular or trending.
All your hashtags must be relevant. You can use Instagram's built-in Discovery feature to find trending posts.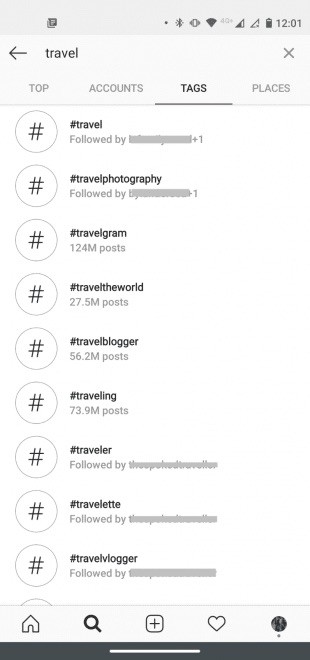 The platform even allows users to search for emojis. However, if you're serious about using hashtags then we'd suggest that you use a third-party hashtag tool that can suggest trending hashtags based on your niche or industry.
Some tools like Ingramer can even give you an estimate on how many followers or users you can attract by using a specific hashtag.
#5 Post Captions That Sell
The job of a caption is to tell your readers what a post is about.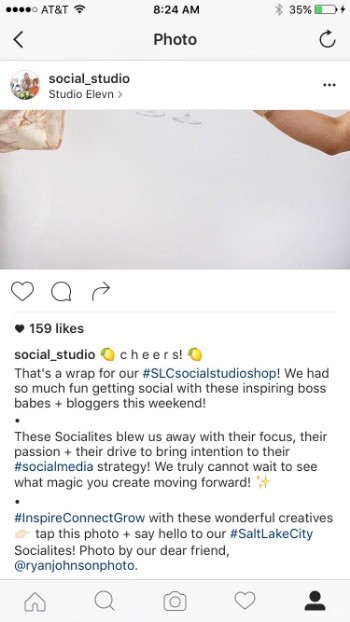 Followers enjoy reading captions not only because they're informative but also because they can be fun.
Your captions should contain a maximum of 2,000 characters. However, you don't always have to use long captions. Short descriptions can be effective as well. The key lies in writing captions that are relevant, easy, and fun to read.
There are a lot of things you can include in the CTA based on what you're posting:
If it's a teaser of an upcoming video then post details about it including the date

If you're posting a tutorial then you can provide a step-by-step guide in the caption

If you're posting an interview then you can summarize it in the caption or highlight the topic discussed in the video

If it's a meme, you can add a small one-liner that makes people chuckle

If you're posting a picture to promote your product then include details such as its name, price, etc.
Whatever you post, make sure to include a CTA in your caption. Your readers may not always know what you're trying to achieve. There's no harm in providing some clarity. This can be done by adding hashtags like #buynow or a request to click your link in the bio.
#6 Offer Giveaways and Organize Competitions
An easy way to market products or services on Instagram is to offer a giveaway, i.e. a gift to your followers in exchange for promoting your products or services.
The trick is simple, ask your followers to perform an action that helps you win more followers. You can ask them to:
Tag three or more friends under your post

Post a photo or video on their profile with your brand specific hashtag

To click a picture next to your brand logo and tag your company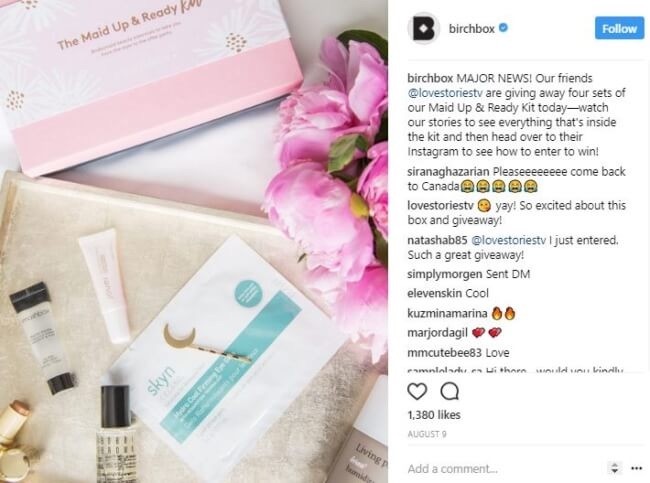 All these tricks can help you win more followerships. In addition to giveaways, you can also hold competitions.
There's a small difference between the two. Giveaways do not require applicants to do anything except for take part by commenting or performing very small actions.
Competitions, on the other hand, require applicants to compete to qualify. There can be a variety of requirements:
Whoever suggests the best caption wins

Whoever clicks the best photograph wins
You can be as creative as you want to be. Think out of the box and come up with ideas that attract people.
#7 Form Connections with Others
There are few things as strong as a bond.
This option can be a little difficult for brands since there will be a lot of legalities and other issues involved. You can't partner with another brand without proper research. However, influencers and individual users can easily form connections with other users and leverage their following.
Most influencers are willing to collaborate with others to create interesting content. Logan Paul, one of the most popular social media stars, has formed partnerships with several other Instagrammers and social media stars like Bradley Martyn.
Makeup artists also join hands with models, photographers, and other makeup artists to come up with unique campaigns that help bring attention to a cause that benefit everyone involved.
A reliable way to start a connection is to follow someone you're interested in, like and comment on their photos, and start with an introduction.
You can also be direct and offer collaboration but such a trick might not always work. Also, work with people who are in the same niche as yours. For example, if you are a fitness expert then you should work with a nutritionist, fitness model, gym owner, etc.
Forming a bond with a car mechanic or dentist, for example, might not be of much use and the other person might not even show much interest in collaborating with you.
#8 Use Third-Party Tools
We talked about social media tools in one of our previous blogs titled 35 Best Social Media Marketing Tools You Need to Make More Revenue.
You can find both social media tools and Instagram tools that can be used to gain more followers, increase engagement, and make more sales.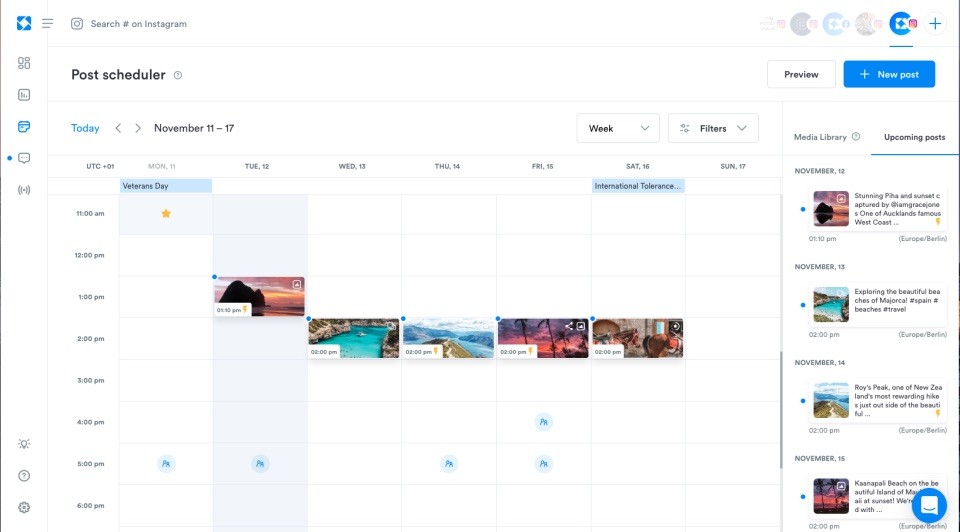 There are a variety of tools such as LeeTags, used to generate hashtags, VSCO, designed to edit videos and photos, Iconosquare, for detailed analytics, and Gleam, to run contests on social media.
Some of these tools are free but some require paid subscriptions. Browse through available options and pick what suits you.
#9 Use Instagram Live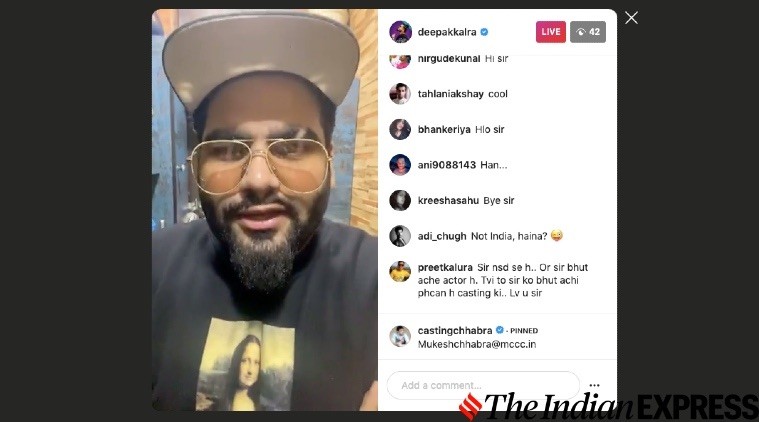 It is possible to go live on Instagram and interact with your followers. It can be a great option for businesses as Instagram Live allows streamers to add one guest and have a one-on-one conversation that can be viewed by everyone. However, rumors suggest that the company is planning to introduce an option to add multiple guests into a session.
There are a lot of creative ways you can put Instagram live to use. You can stream live events, have product unveiling, interview clients or partners, etc. This option is commonly used by influencers but businesses are now also utilizing Instagram Live to stay connected and update fans on what's happening behind the scenes.
#10 Advertise on the Platform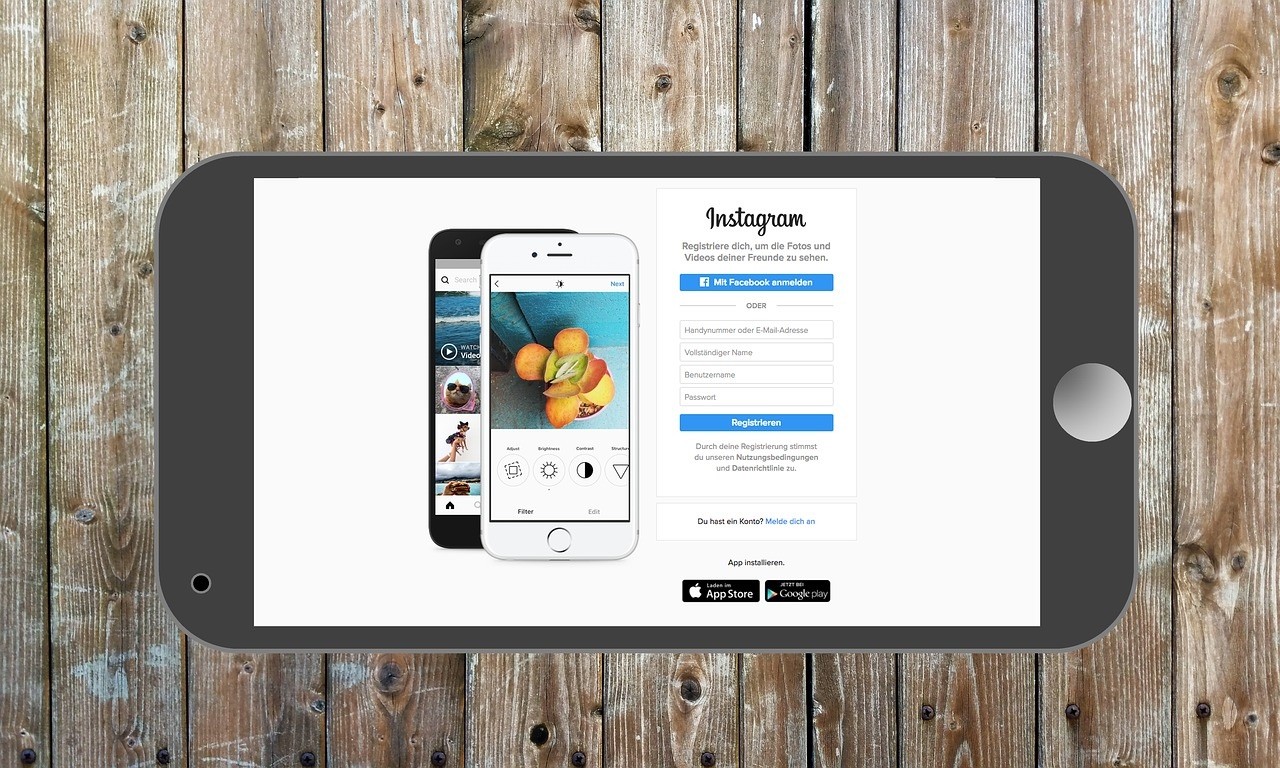 You must have a business profile linked to a Facebook page to be able to advertise on the platform. Still, it's worth the effort as the platform offers five types of ads that are integrated into the feed or Stories.
Collection ads appear to be most effective as they can increase conversion by more than 6 percent. Stories are also quite popular since 20 percent of them result in a message from a viewer.
Instagram has more than 2 million monthly advertisers and over 25 million business profiles. Instagram makes more than $20 billion in ad revenue. The platform's potential reach is 849.3 million users. Hence, it doesn't come as a surprise that brands are interested in using Instagram Ads.
#11 Offer Exclusive Content
Give people a reason to follow your Instagram page.
Since most brands and Instagrammers are available on multiple platforms, users often get confused where to follow them. If you post the same content everywhere, then they'll have no reason to follow you on every platform you are on.
You can have an Instagram series where you post specific videos on Instagram that are not found anywhere else. This also has to be advertised time and again so that you followers know you're providing quality content through your profile.
Different users utilize the platform in different ways.  Many users use Instagram to upload teasers and direct followers to other platforms.
You can create these teasers with an Instagram video editor to save time and add links to the actual video in the description
help of free video editing software, creating captivating teasers and unique content for your Instagram profile becomes a breeze. These tools often come with a range of features including filters, transitions, and text overlays that can help you craft engaging videos that stand out.
Think about gamers. You will find a lot of them on Instagram but most of them make money through other platforms like Twitch, Steam, and YouTube. Still, they maintain a solid Instagram presence to ensure users are aware of what they are up to on other platforms.
The same goes for singers who upload teasers on Instagram and direct users to purchase the song. Some even upload Instagram exclusive remixes to keep visitors engaged.
#12 Post Both Photos and Videos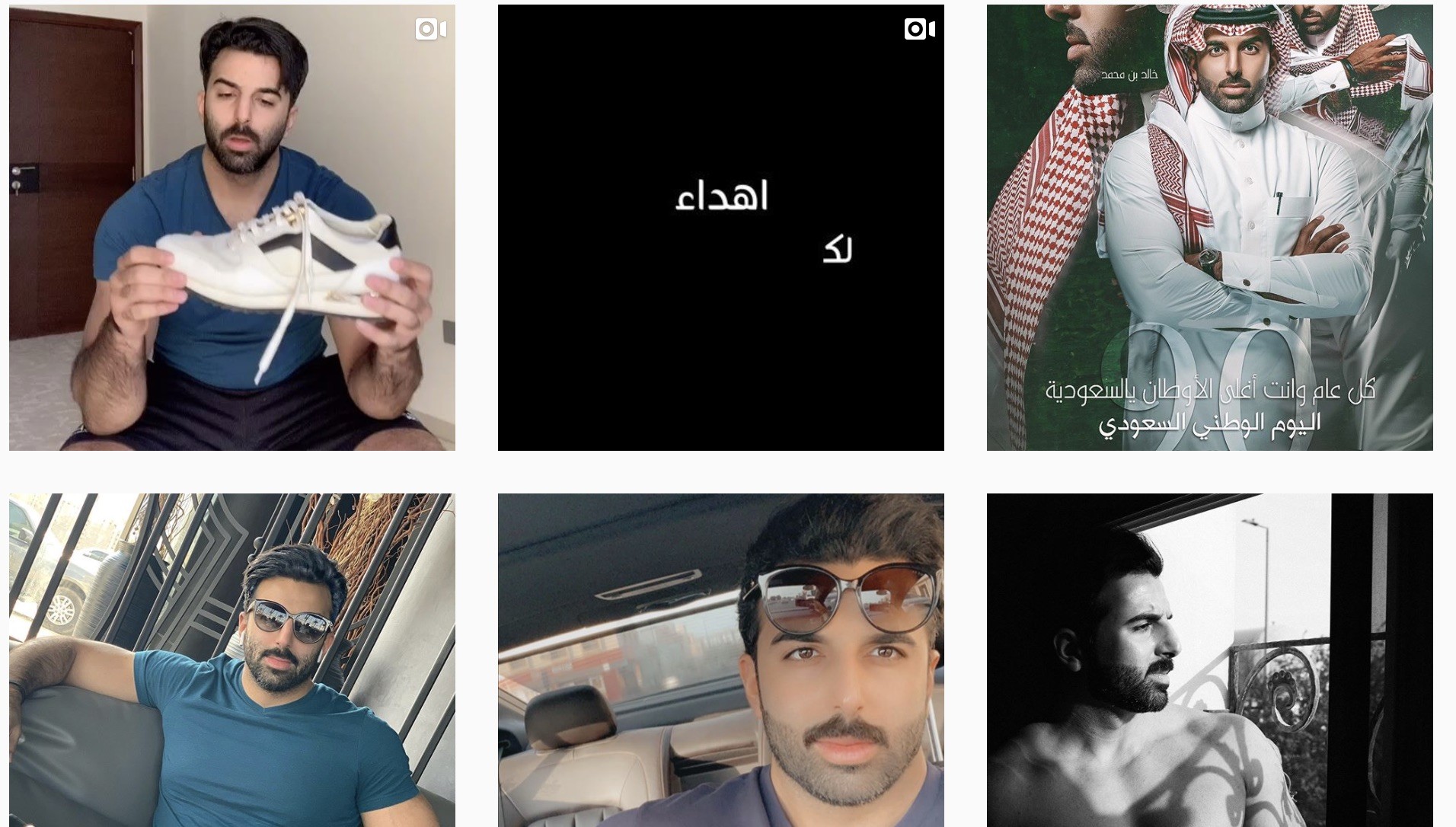 Instagram allows users to upload both photos and videos. The platform is popular for its 'square' size, which is why we suggest that you only shoot in square as editing content later can ruin its look and make the final product look unprofessional.
You can upload one or several images in a single post. Each image can be edited (filtered) according to your requirements. As for the videos, the maximum time limit is 59 seconds. However, you can break longer videos into several parts to share with your followers.
#13 Tag Brands and People Where Possible
Look at this post from The Rock: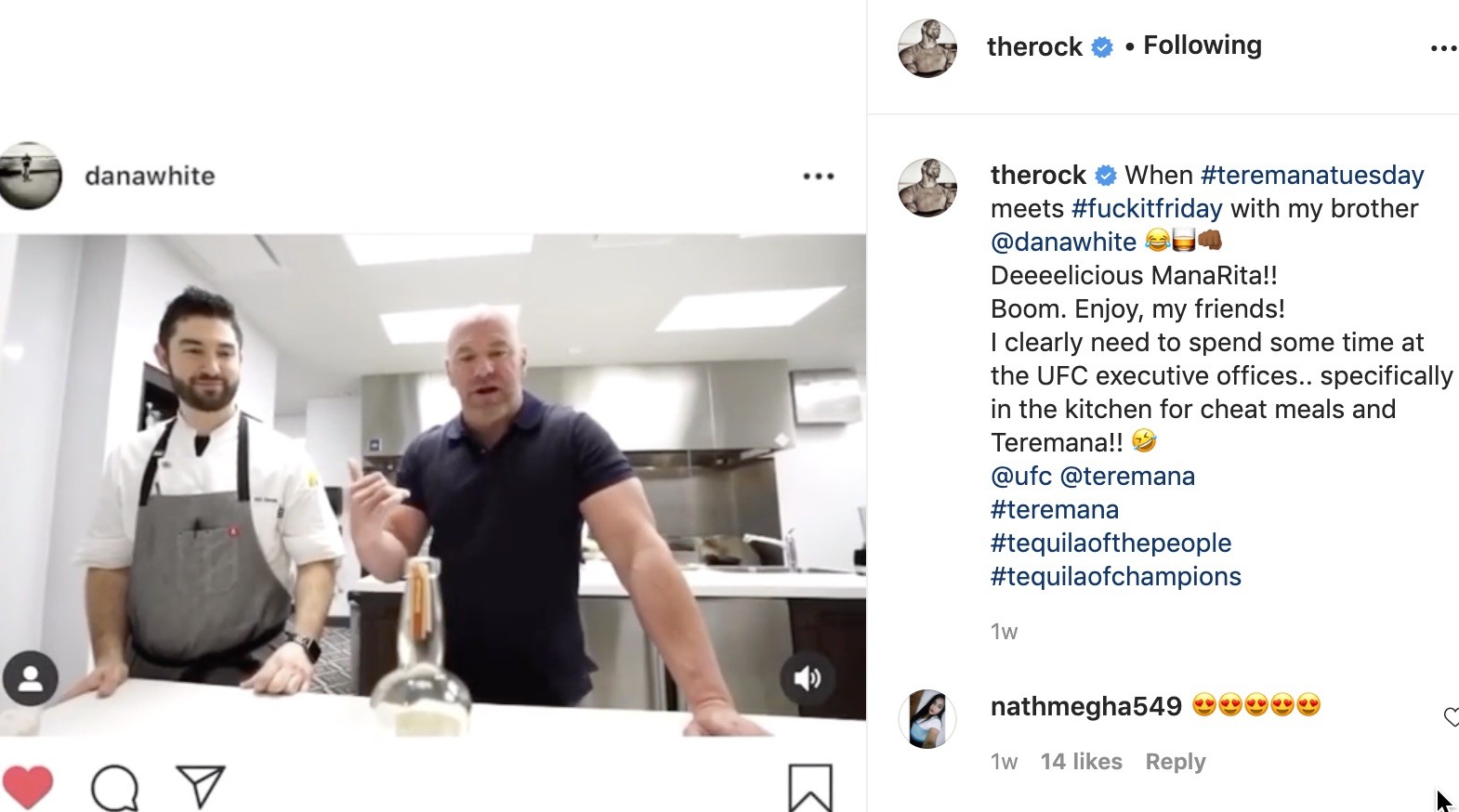 He has very cleverly used branded hashtags and tagged both brands and people in the post to ensure viewers can easily find the information they need.
This is a smart way to market. You can plug even your own products as well, either in your captions or in your images.
The idea is to have as many people as possible find you.
#14 Use the Stories Feature 
Instagram might have stolen the concept from Snapchat but we can't deny the fact that it's quite popular. More than 500 million users use Instagram Stories every day, to post or view stores.
About 33 percent of the most viewed Stories are from businesses. Moreover, about 50 percent of businesses on the platform post at least one story a month.
You can make stories exciting by including interactive elements like polls, filters, etc. They usually appear for 24 hours, but the company gives the option to save and display old stories for users to view later on.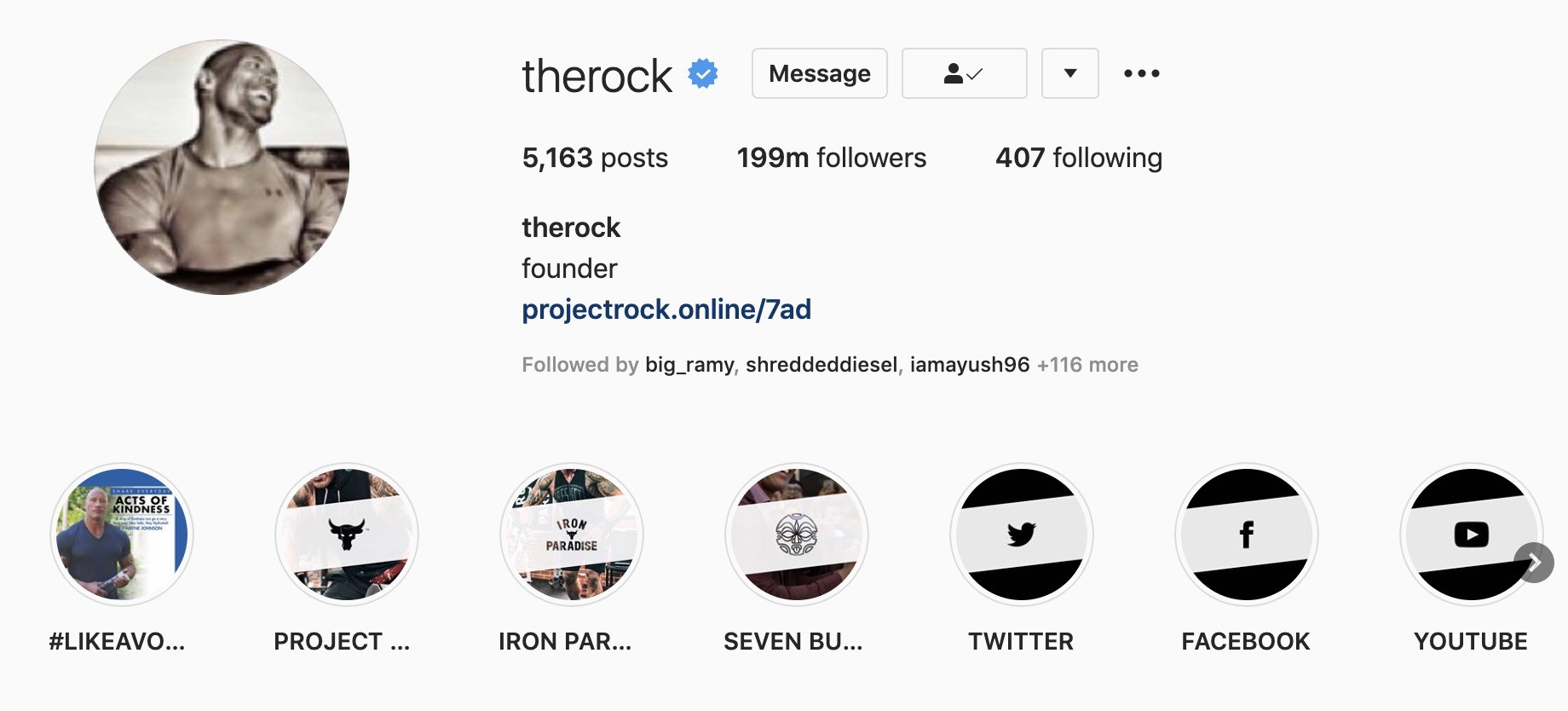 Consider using hashtags in stories to reach a wider audience and make sure to post interesting and informative stories to keep users engaged.
#15 Make Sure to Post Regularly
There's no point in having an Instagram profile if you are not active.
You must post regularly. Ideally, once a day but some users do post more than once a day.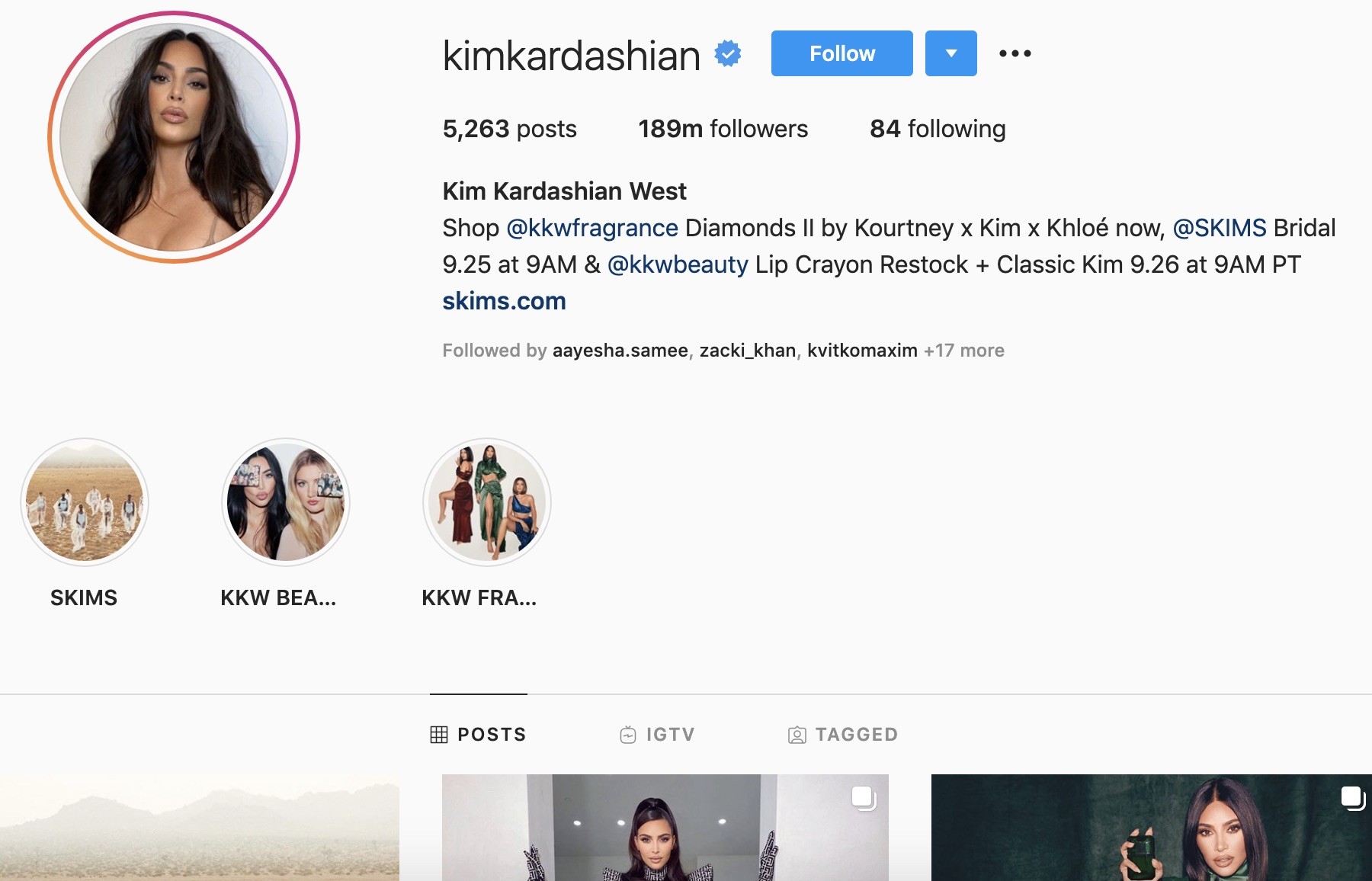 The right number depends on factors such as your niche, the purpose of using the platform, and the number of followers you have.
Since there are several ways to 'post' on Instagram, you don't have to worry much about spam. Most influencers share daily stories to stay in touch with their followers and ensure they never lose touch.
You can share stories everyday. However, stay away from making multiple posts on one day. This will cause some of your posts to get lost and your followers may feel you're spamming them.
Should I Keep My Profile Public or Private?
The answer to this question is quite easy. If you intend to reach a wider audience and have more followers then you should keep your profile public.
Some users argue that users do not 'follow' public profiles since they can access the content on it without having to follow. While it's true to an extent, the fact remains that users will not get notified about your posts or see them on the feed unless they follow you. If you post interesting content, you will get followers.
Almost all popular profiles on the platform are public. Only public posts will appear when someone searches for hashtags or mentions on your profile. Most of your marketing efforts will go to waste if your profile is private.
Conclusion
We hope these Instagram marketing tips will help you develop a stronger following on the platform. Put your best foot forward and be patient as results can be slow in the beginning.