In the era of Amazon, Decluttr, and other major book retailers, running a successful online bookstore may seem impossible. However, it is achievable. Surprisingly these mega brands have widened the possibilities in digital book retailing, and smaller brands can ride on their wave to create a dedicated niche for themselves.
So, if you want to start selling books online, you have nothing to worry about. All you need to do is, define your niche and target audience, then create your Shopify store to get started.
As an online store owner, you may encounter some challenges associated with running an online business. However, we have tips and strategies that will help you succeed.
Benefits of Selling Books Online
With about 5 billion of the world's population as internet users, you have a better chance at scaling your bookstore online. Selling books online has enormous benefits. Here are a few of them.
1. More Extensive Customer Base
A typical brick and more store often require customers to walk in. Therefore only people within the location can patronize them. On the other hand, online stores are quite the opposite.
Selling books online exposes you to a larger audience who need your product and services. They don't need to know your location or live near you to make a purchase. All you need is a well-optimized store and great books for sale.
2. Easy Access
Nothing beats convenience in the world of business. The presence of smartphones and other devices has made purchasing books so much easier. You no longer have to visit a physical store just to pick up one book or to make inquiries. Now your customers can easily buy a book from the comfort of their homes. And also make informed decisions while at it.
3. Unlimited Storage
A physical retail bookstore has limited space for displaying available books, which may cause some great books to be toked away, never to be seen by the right people. While an online store suffers no such limitations.
The internet provides unlimited storage capacity, allowing you to display as many books as you want at a fair cost.
4. Improved Customer Experience
Customer-oriented businesses often perform better than their competitors. Selling books online allows you to get direct feedback from your customer so you can render better services.
5. Faster Business Growth
When you sum up all the previous benefits, you will realize how much they have helped your business grow. Improved customer experience, a wider reach, unlimited storage capacity, and more are all factors that encourage online business growth.
How To Sell Books Successfully on Shopify
1. Pick a niche
Selling books online is not different from other types of business where picking a niche is vital. Finding a niche that suits your business goals can help you scale your business faster. There are different ways to start book selling business online.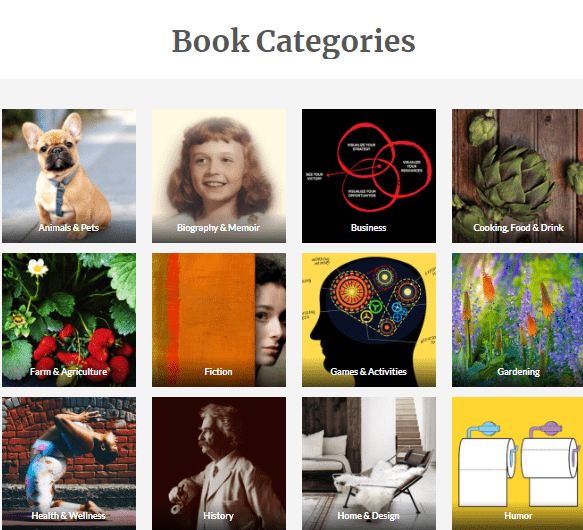 Here are some business ideas or book categories to consider. You can pick one or combine a few.
Comic books: many young teenage boys love to read comic books about their favorite sports or movie character. Find those with captivating storylines for your customers.
Vintage books: these are old books that hold some type of sentiment and are often more valued by people of the older generations. Examples are cookbooks, first-print book novels, and more.
Used books: you can resell your used books or books belonging to others for less than the market price.
Self-publish: if you are a writer and have written some books, self-publishing is one way to get your books out there.
Children's books: schools and parents always need books for teaching and interacting with children. Meaning there will always be a customer base for you.
Audiobooks and e-books: you can convert hard-copy books into audio records and PDF files and sell them as digital products.
It is noteworthy to mention that Shopify book publishing is not yet available. But, if you already have some books published in your name, you can sell them on Shopify.
2. Learn The Terms Of Trade
As you become a bookseller, there are some trade terms you need to become familiar with from the get-go if you wish to be a part of the trade. It helps to learn these terms early enough as you grow your brand. There are dozen of them, but here are some important ones to note.
First edition: the first copy of a book to be ever printed and distributed.
International Standard Book Number (ISBN): a numeric code used for identifying books. Businesses in the book trade, such as publishers, libraries, retailers, and suppliers use ISBN for stock control. Books published before 2006 have a 10-digit ISBN, while books published after 2006 have a 13-digit ISBN.
Out of Print (OP): describes a book the publisher has stopped printing.
Advanced Reading Copy (ARC): describes a book title almost ready for publishing. ARC may still require a final touch before release. The essence of circulating ARC is to generate a buzz around it before it hits the market.
Backlist: a publisher's list of previously published books that are still in print.
List Price: the retail or cover price of a book printed on the back cover.
Book Wholesaler: a company that buys books in large quantities from the publisher and resells them to libraries, retailers, and institutes.
Book Distributor: a business that stores books in warehouses to sell to retailers, institutes, libraries, and wholesalers in some cases.
Antiquarian Books: a term for differentiating collectibles from used books.
3. Brand Your Business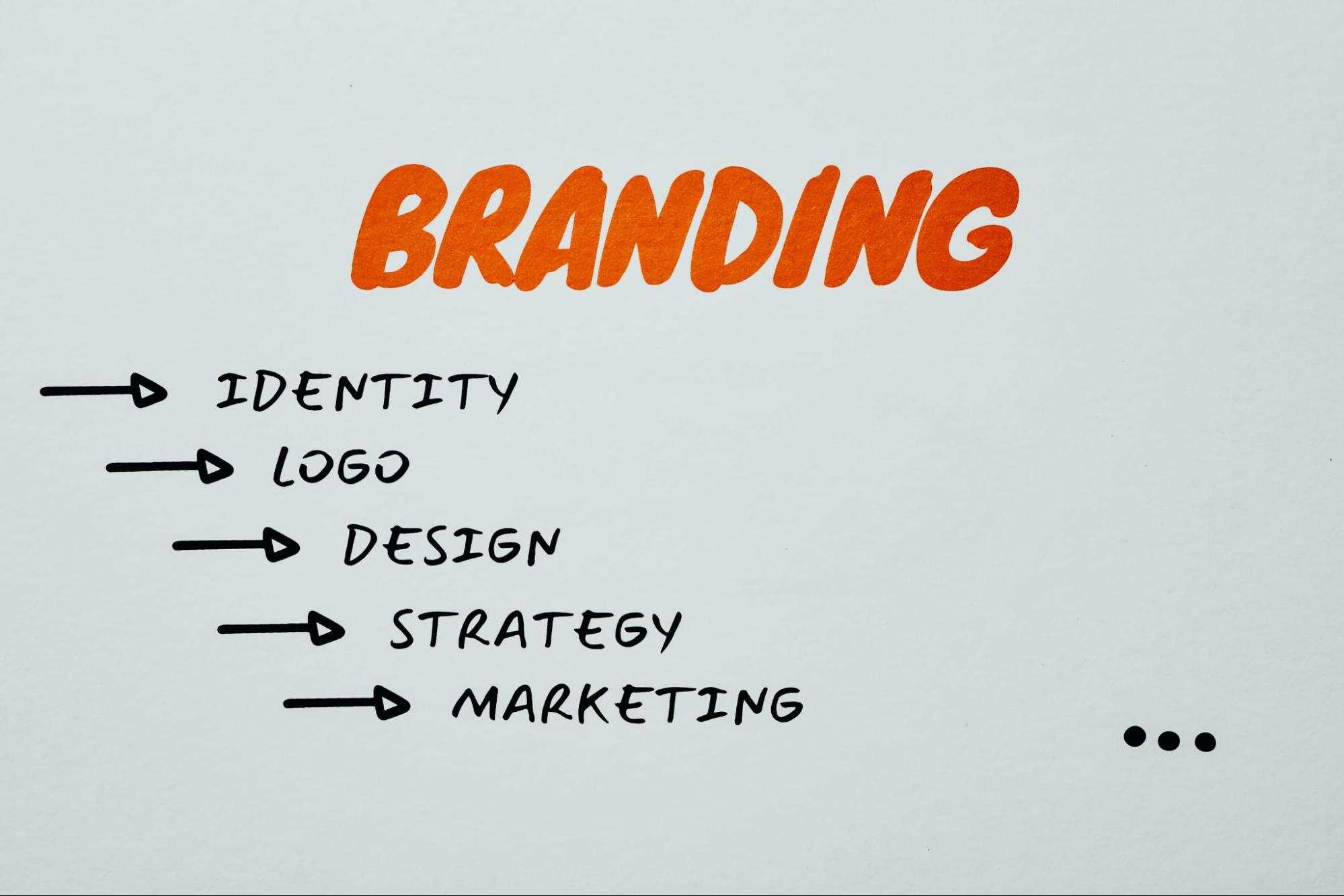 Branding your business gives you a voice and an identity. This is where you get to decide your mission, vision, values, and unique selling point. You can also choose a business model which is to do either of two things, self-publish or sell other people's books.
Once you've clearly defined these objectives, you can proceed to create a business strategy. Finally, develop your logo and other visual content to make your Shopify books store stand out.
4. Source For Books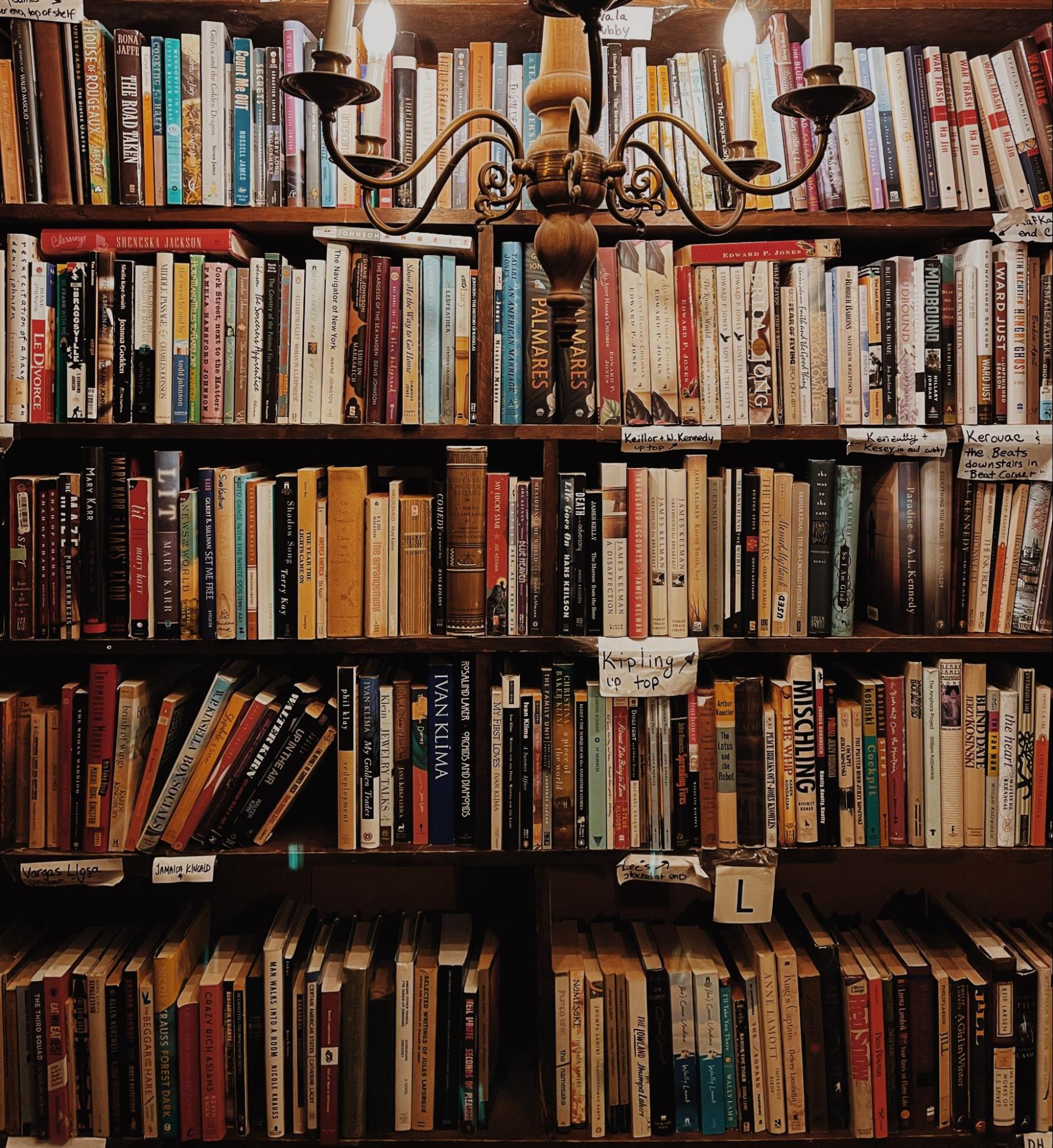 As a budding bookseller, sourcing for books is the next big thing after branding your business. Where you source books and the types of books you buy often depend on your niche.
Also, before buying any book, you need to create a persona of your ideal audience to give you an idea of what tickles their fancy. This will also help increase your sales and revenue.
You can choose to buy from distributors or wholesalers. However, it is advisable to stick to one source as a beginner. Doing so helps you establish a relationship with your supplier, making you eligible for discounts and other benefits.
If you don't have the resources to buy books, dropshipping is an excellent way to own a Shopify bookstore without spending a dime. There are dozens of Shopify dropshipping apps for sourcing books and other products.
5. Set Up Your Shopify Store
Having your own online bookstore gives you a fighting chance against your competitors. There are some vital details you include when creating your store such as brand name, logo, contact info, and more. Here is a detailed guide on how to create a Shopify store from start to finish. So, go ahead and create a Shopify store to start selling books online.
Shopify has almost everything you need to get create your store. There are free themes and templates available. Choose one that works for you and tweak it to match your brand.
In addition to free themes, Shopify provides apps and plugins that easily integrate with your store making it easier to manage your online bookselling business. Take advantage of the tools at your disposal to build an impressive store.
Wrapping Up
Selling books online is easier than you think. Once you've honed in on a business model and strategy, you are on your way to achieving your goals.
Do you have a bookstore already on Shopify but you are struggling to make sales? Adoric can help!
Adoric comes with several tools and features uniquely designed to help you convert your website visitors into paying customers.
Add Adoric to your Shopify website right away to see it in action.