Starting an online business has its thrills. However, it also comes with its fair share of challenges. Starting any kind of business requires a lot of hard work, and the basic requirements for starting and running any business apply to online businesses too.
We have put together a collection of tips and strategies to help you start and run your own online business. We also added a list of online business ideas you can start easily.
Is Starting an Online Business Worth It?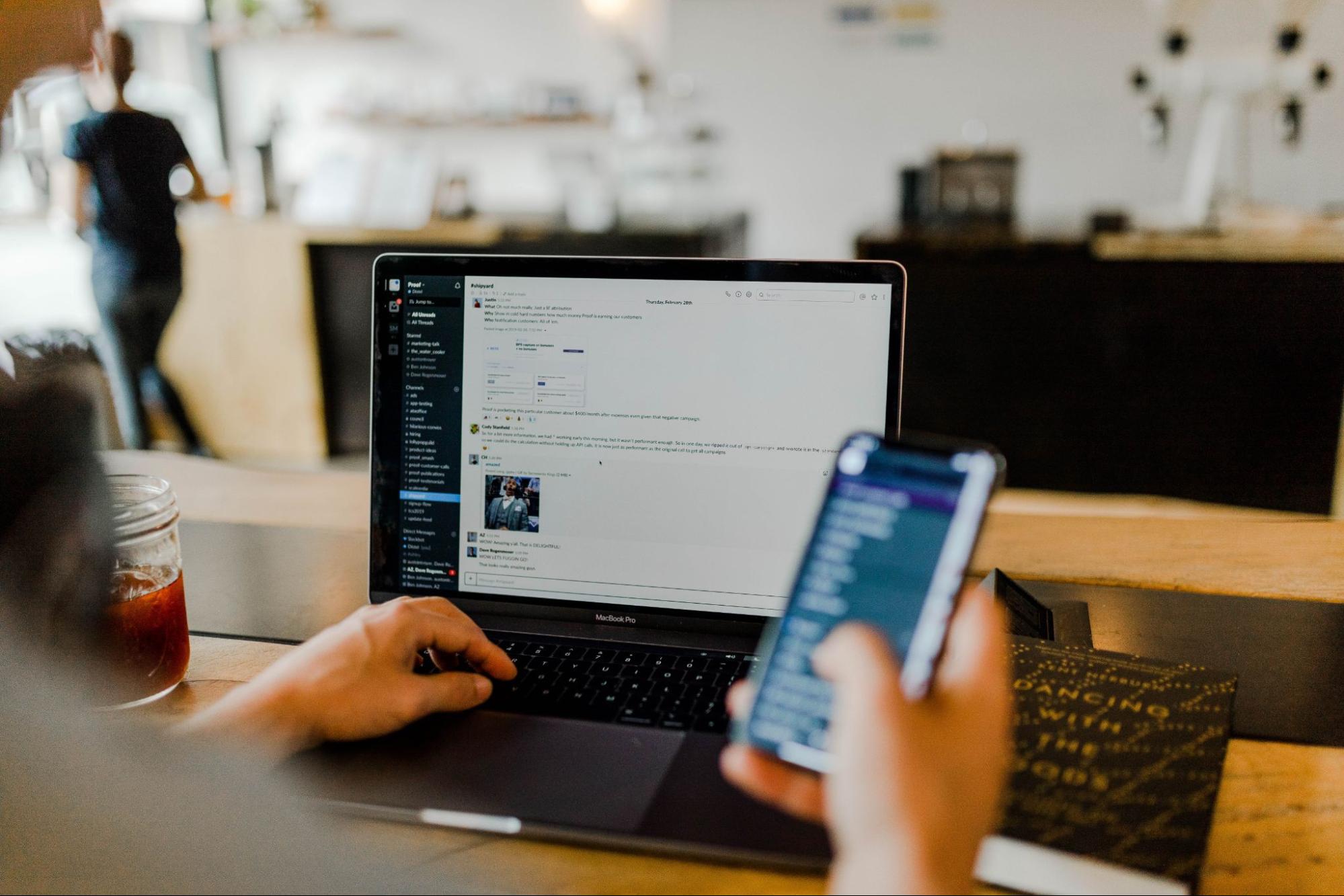 At some point, you may have wondered whether you need to start an online business at all. After all, there is the option of having a brick-and-mortar business. So the question is whether an online business is worth starting or not.
Starting an online business is worth it because it comes with several advantages. Here are some of them:
1. It Costs Less to Start
Most traditional brick-and-mortar business ideas require substantial capital investments before launching. You'd have to consider rent, lease, salaries for employees, and inventory.
However, things are different with online businesses. With a starting capital of $100, there are lots of online business ideas you can start. Though, if you have more starting capital, there are more online business ideas you can implement. With online businesses, you do not have to risk spending your life's savings to be successful.
2. More Room for Potential Growth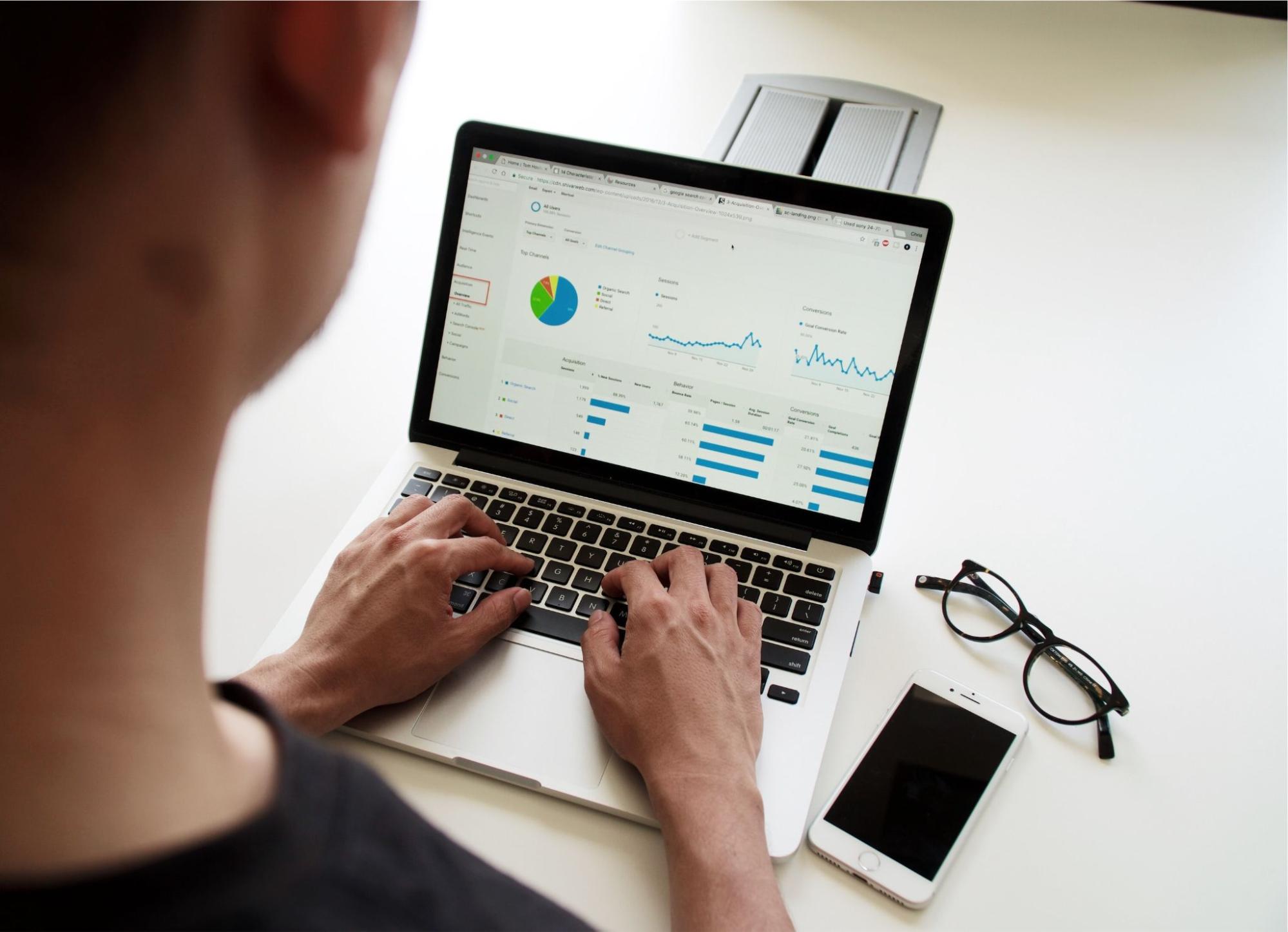 Brick-and-mortar businesses are faced with several limitations because they exist physically. This means that physical factors like location and time can limit how fast and how much they grow.
For example, having a store in a prime location means you will pay a lot in rent, and this doesn't guarantee that there will be enough sales on most days. The local community will also not need your products every time. There is also the fact that you are restricted by your working hours. All these factors put a cap on the growth of a physical business.
In contrast, online businesses are not affected by any of these limitations. You can transcend locations, borders, and time when running an online business. Your potential market is ever increasing with more people gaining access to the internet and more people getting comfortable with shopping online.
3. No Time Restrictions
As we stated earlier, unlike brick-and-mortar stores, online businesses are not restricted by the time factor. They can stay open the entire day throughout the whole week, even during lockdowns or any other disruptions.
Once you have your business online, you are always available to make a sale, and your customers can place orders and complete transactions at any time. This allows your business to generate revenue without any significant day-to-day involvement.
During the early stages of your business, you will have to put in a lot of time and effort, and you will be busy. However, as time goes on, you will eventually have a functional system that allows you to scale your eCommerce Business Statistics effectively while learning to delegate tasks.
Ultimately, you enjoy the freedom to control your schedule.
4. Work From Anywhere
Running a brick-and-mortar business will definitely limit you to a particular location. Even with the increase in remote work, many policies still have the red tape that requires workers to live within certain geographic regions.
As an online business owner, you can choose where your team works from. They can choose to work from home, an office, a co-working space, or a coffee shop. There is also room to work on the go. You can simply use the employee monitoring software for tracking the activities of your team.
5. You are in Charge
As an online business owner, you are in charge of everything that happens with your business. You do not have to be bound by anyone's rules like in a regular job. It is up to you to set the rules.
You get to decide who you work with, where, when, and how you operate, the product or service to sell, the marketing strategies to use, who you hire or fire – everything.
All the responsibility lies on your shoulder, and you do not have to worry about someone else imposing insensitive or poor decisions on you.
Tips and Strategies for Starting and Running a Successful Online Business
After choosing an online business idea, do your due diligence before getting started. Here are tips on how to start and run a successful online business:
1. Back Up Your Business Idea With Market Research
The fact that you have come up with a seemingly solid business idea does not mean that there is a market for it or that you are targeting the right market.
Before you invest your energy, time, and resources into your business, you must conduct thorough market research. This will help you determine the feasibility of your business plan and fine-tune any necessary details based on the research data. You can either conduct the research yourself or hire an agency to handle it if your budget supports it.
When you finish your market research, you can proceed to write a business plan. This will help you clarify your business idea and stay focused and organized as you handle the ups and downs of your new business.
2. Develop Your Product or Service
You have written your business plan; it is now time to implement it. You can either choose to sell a product or a service. If you are selling a product, you need to find a way to create your product. You can make them yourself or get a manufacturer or a supplier for your product. If you are selling a service, you will need to create packages of your service offerings.
If your business idea is dropshipping, you don't have to create any products. All you have to do is select a product with a viable market.
3. Choose a Business Name and Set Up Your Website
First of all, you need a business name. A business name generator can always help if you are stuck creating one. A popular one you can use is the Business Name Generator.
Depending on your type of business, you'll likely need a website to start. And since your business aims to make money, your website needs to be able to process payments. Thankfully, there are many payment systems to choose from. Some include PayPal, Stripe, Venmo, etc.
The next thing is deciding on a domain name and checking if it's available. Domain names typically cost around $20 a year while hosting cost typically starts at $8 per month. Fortunately, you can set up your store on an eCommerce platform like Shopify. With that, you can start selling and receiving payments. Don't forget to properly brand your website so that it stands out among the competition. Design your own logo using self-assisted logo creator tools such as BrandCrowd and others. Make the colors complement the overall look and pick a typeface that works in your industry. When it's done, the brand is all set up. Though you can do business as a sole proprietor, it is highly advisable to register your business as an LLC to avoid legal liability. You can get it done at a reasonable price with various reputed online incorporation companies.
4. Start Marketing Your Business
After setting up your online business, the next thing is to put it out there for potential customers to see. You can do this using several marketing channels. We will share these channels shortly.
Starting a business requires learning each part of the process from the ground up. Venture Smarter will give you a comprehensive guide to launching and growing your company the right way.
5. Leverage Email Marketing
Countless messaging platforms emerge every day and will keep emerging. However, email is going nowhere. Email marketing can help boost your business and drive sales.
Once you have built your list to a reasonable extent, you can start marketing your business to your customers or potential customers. Let them know why they should choose you over the competition. You can try out different email campaigns (e.g., holiday campaigns) to promote your business to different segments of your audience. This could include first-time or returning customers.
6. Develop Your SEO Strategy
Appearing on the first page of search results on sites like Google can be a game-changer for your online business. You would reach more potential customers, boost your sales and improve your bottom line. You can achieve this organically or through paid ads.
For your store to rank well organically, you will have to optimize your website content, including the images, videos, and text. Developing an SEO strategy will help you achieve this.
7. Use Social Media to Your Advantage
It's no longer an option for businesses to have a social media presence. It's even more important to the success of your online business. You can start by finding out the social media platform your customers primarily use and which works best for your type of business.
8. Promotions and Discounts Matter
The smallest incentives can go a long way in converting new customers into return customers. Incentives could come in the form of discounts, gifts, free shipping, bundle promotions, or anything that catches your customers' attention. You can implement referral programs and games with rewards to show your customers that they are appreciated.
9. Tap Into Mobile
The population of people who use mobile devices is now higher than ever. More and more people now use their mobile devices for most of their activities, including shopping. This is why you need to optimize your website for mobile devices. You want to make it easy for your customers to access your website on the go.
10. Build a Community Around Your Brand
It may seem daunting to build a community around your online business, but it's possible. There are many successful brands that have been able to build strong communities, and you can do it too. You can do this by bringing small groups of your customers – people who share similar values as your business – together and leveraging on that.
It's the easiest way to create brand advocates out of your customers. You can also build a community around your business by creating a membership or simply engaging your customers on social media.
11. Think Big, Think Global
The main difference between brick-and-mortar and online businesses is the ability to take advantage of the internet. With a powerful tool like the internet, you can sell across borders.
This is an excellent way to increase your customer base and drive your revenue. Tapping into the global market can skyrocket awareness for your brand.
10 Online Business Ideas for Beginners
Need some inspiration? Here are 10 online business ideas you can try:
1. Start a Shopify Store
eCommerce has become very popular over the last few decades, with more and more people becoming comfortable with shopping online. There has never been a better time to launch your Shopify store than now.
To start, you first need to decide the products you will be selling. After deciding on the products you want to sell, you can proceed to set up your Shopify store and start driving traffic to it. You have to start with creating a Shopify account if you do not have one. In just a few clicks, you can create your store.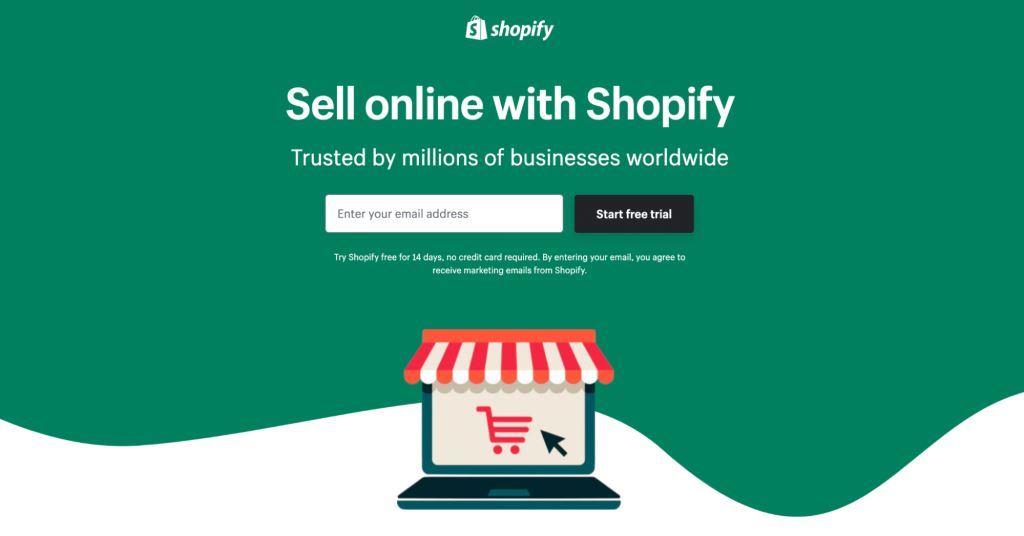 You can go on to set up payments, checkout, and sort out shipping rates and taxes for your customers. After that, you can add your products and their prices, including product images and descriptions.
To help you create great aesthetics for your store, Shopify offers various free and premium themes you can use. You can use Shopify's store builder tool to organize and build your website.
While eCommerce has many advantages, you should keep in mind that profit margins can be thin for some products, so you'll need to find the right ones.
2. Become a Virtual Assistant
Large enterprises and even individual entrepreneurs need people that can help with basic tasks in the day-to-day running of their business. Being a virtual assistant is a good business idea, especially if you have stellar organizational skills.
As a virtual assistant, you will be helping busy business executives with tasks like answering calls, emails, and other basic administrative tasks. This is one of the work from home business ideas that is viable because of its unending demand.
3. Affiliate Marketing
Affiliate marketing is an excellent online business idea if you have excellent marketing skills and the right audience or network of potential buyers for a product. As an affiliate marketer, you get to earn commissions on the purchase of each product you advertise if customers buy through you.
You can leverage several platforms and skills to sell these products and earn a commission. You'll simply need some creativity to determine the affiliate strategy you will use.
4. Become a Social Media Manager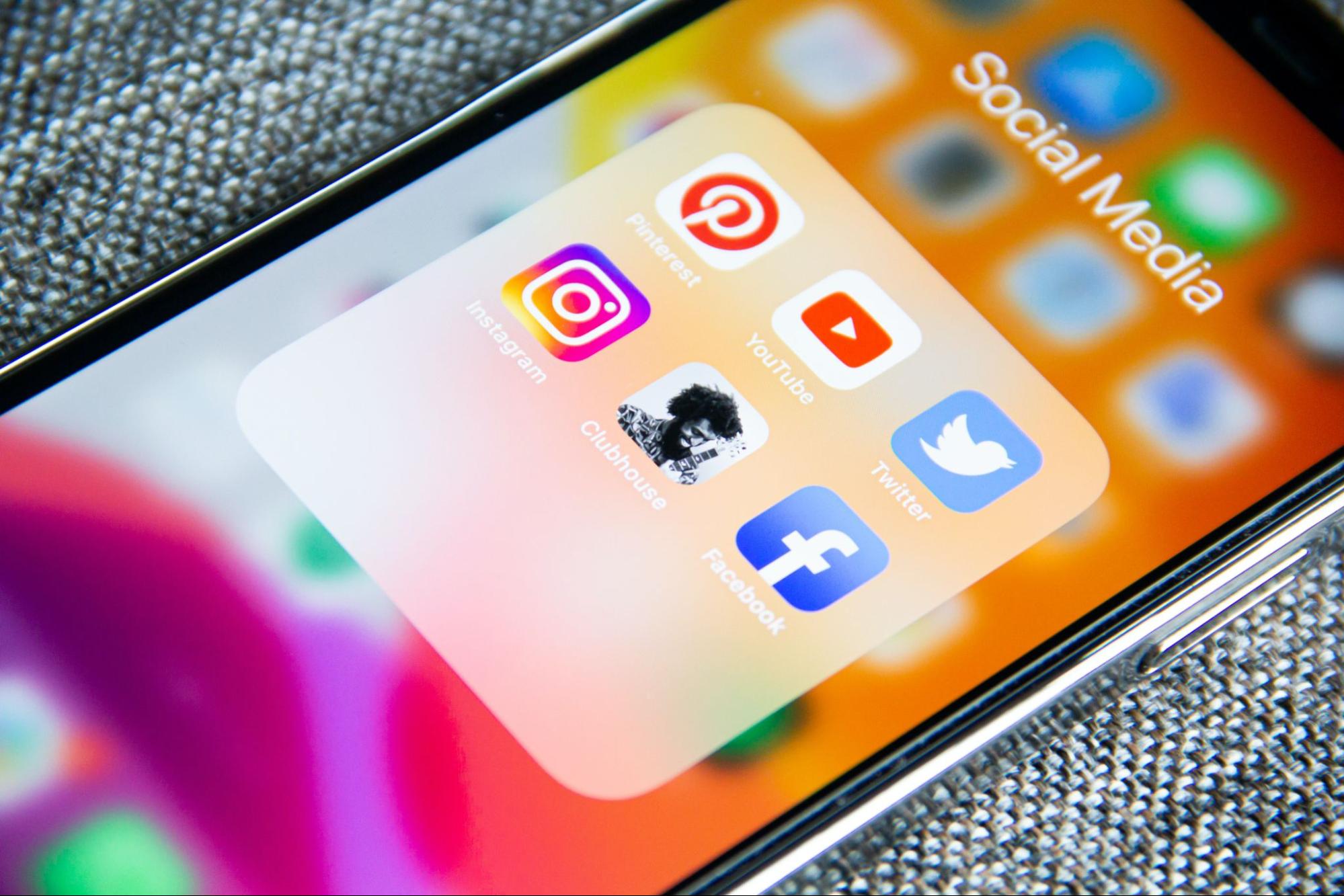 Social media platforms have become popular, and social media managers are now in high demand. All you need is a device with internet connectivity and a social media presence, and you can start your social media management business.
5. Dropshipping
Dropshipping is a business you can start without inventory. It is a profitable online home-based business you should consider if you are interested in selling but don't want to create or store the products yourself.
This is how dropshipping works:
Customers order a product on your website
You send the order to the supplier or manufacturer.
The supplier or manufacturer then handles the shipping of the items to the customers.
This business idea is a good option for entrepreneurs interested in eCommerce while trying to avoid the financial risk that comes with having inventory.
While dropshipping is an appealing idea, it has its disadvantages. These include slow shipping speed, low-profit margins, lack of direct control over the supply chain, and potential quality issues.
6. Become an Online Tutor
You can become an online tutor if you have the skill and passion for teaching. The internet is an excellent platform to teach students virtually. You are responsible for determining the size of your class, the timeframe for each class, and the frequency of the classes. It is also your job to draft a syllabus and a teaching plan for your classes.
The best part is that there are many platforms you can use at little or no cost.  One popular one is Udemy.
7. Develop Apps
Many new startups are springing up every day, and most of them will need apps. You can easily learn this skill and use the necessary software to design and publish apps for them. You could also choose to hire freelance developers to work with you.
8. Start a Blog
Blogging can be an excellent online business idea if you have a knack for writing. Blogging in itself is not a business. However, you can use it to build an audience that you can monetize. Once you have built a sizable audience, you can sell your services or products to them. You can also run sponsored campaigns and promote affiliate products on your blog.
9. Offer SEO Services
Search engine optimization or SEO has become a viable business for many people. Many online business owners are looking to get their websites optimized for search engines. If you choose to become an SEO expert, you can offer content creation, eCommerce SEO, link building, and other similar services.
10. Sell Online Courses
If you are very knowledgeable in certain areas, you can create online courses and choose to sell your knowledge as pre-recorded courses. You can then sell these courses online and start making money. This business idea is for you if you have substantial expertise in any skill or discipline.
Conclusion
If you have thought about starting your own online business, we hope you now have the tips and strategies you need to get started. Are you scared of the risk? You don't have to go all in at once.
You can start your business as a part-time side hustle. With time, you can scale up or choose to keep things small. That is the beauty of starting and running your own online business – it is totally up to you.
Want the ultimate tip to ensure your online business attracts enough customers? Adoric is your best bet. If you decide to start a Shopify store, simply install Adoric's Shopify app to get tailored solutions to help you increase conversions.
Want to start another type of online business? No worries, we've got an array of tools for you. Simply sign up on Adoric for free to start exploring the solutions we have for you.