Shopify gift cards are the best thing that has happened to eCommerce since sliced bread. When used effectively, Shopify gift cards can boost your store's average order value and give your sales the uplift you have always wanted.
Shopify gift cards are no different from the regular gift cards you already know. They are pre-funded cards customers can use to shop in your store.
Like regular gift cards, you can sell Shopify gift cards as standalone products – maybe at discounted rates to entice your customers. The cool part is that you can easily create and manage your gift card right from your Shopify admin panel, regardless of your Shopify plan.
No coding is required, and no need to hire a developer.
In this post, you will learn what gift cards are all about and the benefits of using them. In addition to that, you will learn how to create them in Shopify.
Let's get started.
What is Shopify Gift Cards?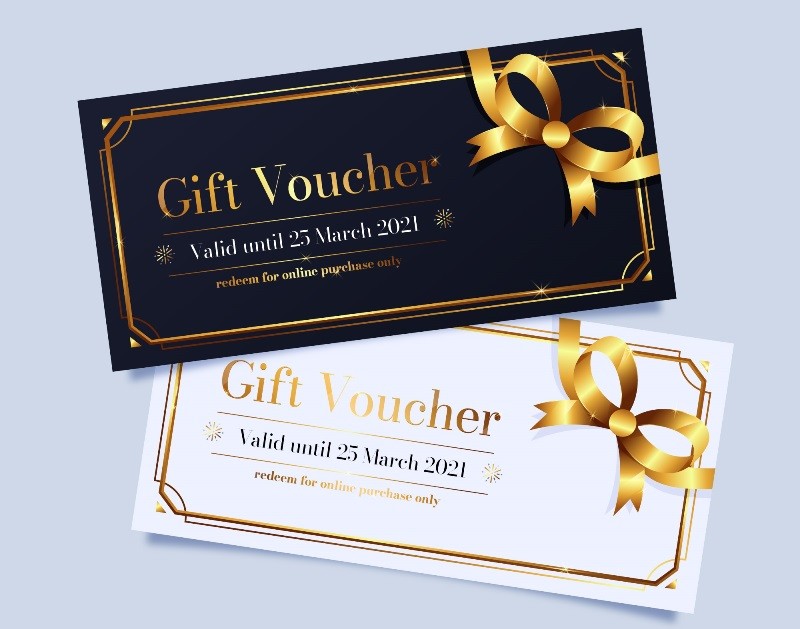 Think of gift cards as shopping vouchers; you can buy them and use them at a later date to purchase from a store. Shopify gift cards work in the same way.
Simply put, Shopify gift cards are prepaid tokens that shoppers can use in place of cash to buy products from your store.
This makes them an excellent gift anyone can offer to someone they care about.
Each Shopify gift card has a unique code that shoppers can use once or several times at checkout. They can also be used multiple times by different people. Alternatively, Shopify gives you the option of allowing only one customer to use a gift card in your store per time.
You also can add an expiring date to your gift cards.
Offering gift cards to your customers have several benefits.
For one thing, it helps to improve cash flow for your business. And you know, your business needs a lot of cash to stay afloat.
Let's now dive deeper into the benefits of gift card marketing.
Benefits of Offering Your Customers Gift Cards
As we earlier highlighted, offering your customers has numerous benefits, of which we have mentioned one already. Let's have a look at the others.
Shoppers Love Gift Cards
Studies have shown that nearly 93% of Americans have used or given gift cards. A proof that you are leaving a lot of money on the table if you aren't offering gift cards to your customers yet.
It will also interest you to know that gift card sales are expected to reach a whopping $698.2 billion by 2024. That's huge, isn't it?
Generate More Sales
One of the major upsides of offering gift cards to shoppers is that it gives you the chance to generate more sales for your business.
Why so?
Research has shown that consumers that buy from a store using a gift card often spend more than the worth of their gift cards.
For example, a customer who comes to your store with a $10 gift card will likely buy additional products worth, say, $5, making it $15 worth of purchase.
To put it in a better perspective, 63% of customers who shop in your store using a gift card will likely buy more.
Boost Customer Loyalty
Building loyalty with your customers is one of the fastest ways to grow your customer base – and boost your sales.
Gift cards can also help with this.
Offering your customers a gift card each time they make a substantial purchase from your store will give them a reason to return.
For example, you can offer shoppers a $5 gift card each time they make a $50 purchase from your store.
By doing this, you will enjoy more loyalty and sales without spending anything on ads.
Win New Customers
Often, people buy gift cards as gifts to friends, lovers, and family members.
So, you can expect that a good number of people redeeming gift cards on your website will be first-time customers. And you can convert them into repeat, loyal customers by enticing them some more with gift cards.
How to Create and Manage Gift Cards in Shopify
Lucky for you, Shopify makes it easy to create and manage gift cards without hiring a developer.
To create a gift card, log in to your admin dashboard. After that, navigate to Products >> Gift card.

You will see two options on the gift card interface: Add gift card product or Issue gift card.

The first option allows you to create gift cards and products customers can buy. The latter lets you send a gift card code to your customers directly.
Pick the option that suits you best. You can always try both options.
Gift Card and Loyalty Apps for Shopify
Managing gift cards for your Shopify can be a time-consuming, tiring task. There are just too many gift cards to issue and track – but your time is limited.
This is where gift cards and loyalty apps come into play. These apps make it easy to manage your gift card marketing. Here are some of the best of them.
1. Gift Card and Loyalty Program

With over 900 reviews to its credit, this app is undoubtedly one of the most popular gift card and loyalty program apps for Shopify.
Gift Card and Loyalty Program makes it easy to reward your customers with gift cards for their loyalty.
With this app, you can easily create customized gift cards and send them to your customers' email inboxes. It also lets you reward customers with a gift card each time they refer someone to your store.
What's more, it lets you remind your customers of their store credit balance via email.
How much does it cost to use this app? You can start for as low as $19.99/month.
2. Gift Card Pro

The Gift Card Pro app makes running a gift card marketing a seamless experience on Shopify.
It lets you create gift cards as products that customers can buy and send to their loved ones via email.
This app comes with over 50 pre-designed gift card designs you can always customize to your taste.
On top of that, it makes it easy for your customers to add a personal touch to their gift cards by embedding videos and audio recordings.
Tips to Optimize Your Shopify Gift Card Marketing
Check out the following tips to optimize your Shopify gift card marketing program.
1. Offer Gift Cards for a Certain Amount of Purchase
Your customers will love it if they get a gift card whenever they purchase products worth, say, $100. Not only will their loyalty increase, but they will also refer more people to your store.
2. Give Gift Cards as a Reward for Referrals
Offering customers monetary incentives for referrals won't just cut it – you are better off offering gift cards instead.
Why so?
If you offer customers, say, $5 each time they bring you sales, they will take your money and walk away. They could even take it to another store and spend it there.
But if you offer them a gift card instead, they will be forced to come back to your store or give it to someone else to purchase from your store.
Either way, it's a win for you – you will sell more and make more profits.
3. Promote Your Gift Cards
It's not enough to offer gift cards to customers; you need to let them know about it by putting efforts into promoting it. And the best way to promote your gift cards is by using a popup.
Adoric makes it easy to create enticing popups to promote your gift cards. Just pick a template and customize it however you want.
Conclusion
Gift cards are a great marketing tool. When used properly, they can help boost your store's AOV and sales.
Lucky for you, the Shopify gift card feature makes creating and managing gift cards a breeze. You also can use a gift card app to make everything easier and smooth.
And as we earlier mentioned, you have to make an effort to promote your gift card, and there is no better tool to use than a popup.
Ready to create a popup to promote your gift cards? Install the Adoric Shopify app to your store right away.