Are you tired of using Klaviyo and are looking for the best Klaviyo alternatives for your Shopify store? This post is for you. 
Klaviyo may be one of the best tools for email marketing on Shopify. It offers loads of functionalities such as advanced segmentation, email campaigns, automated workflows, e.t.c. 
However, these functionalities may be out of your reach due to the cost of Klaviyo. Klaviyo's free plan is great for a start. You can access this tool's many functionalities, but only if your contact list is 250 or less. The more your contact list grows, the higher the cost. Klaviyo can become expensive in no time with a higher contact list. 
The good news is that there are many Klaviyo alternatives for Shopify. These alternatives are affordable and equally effective. 
Here are the best 12 Klaviyo alternatives for Shopify.
1. Omnisend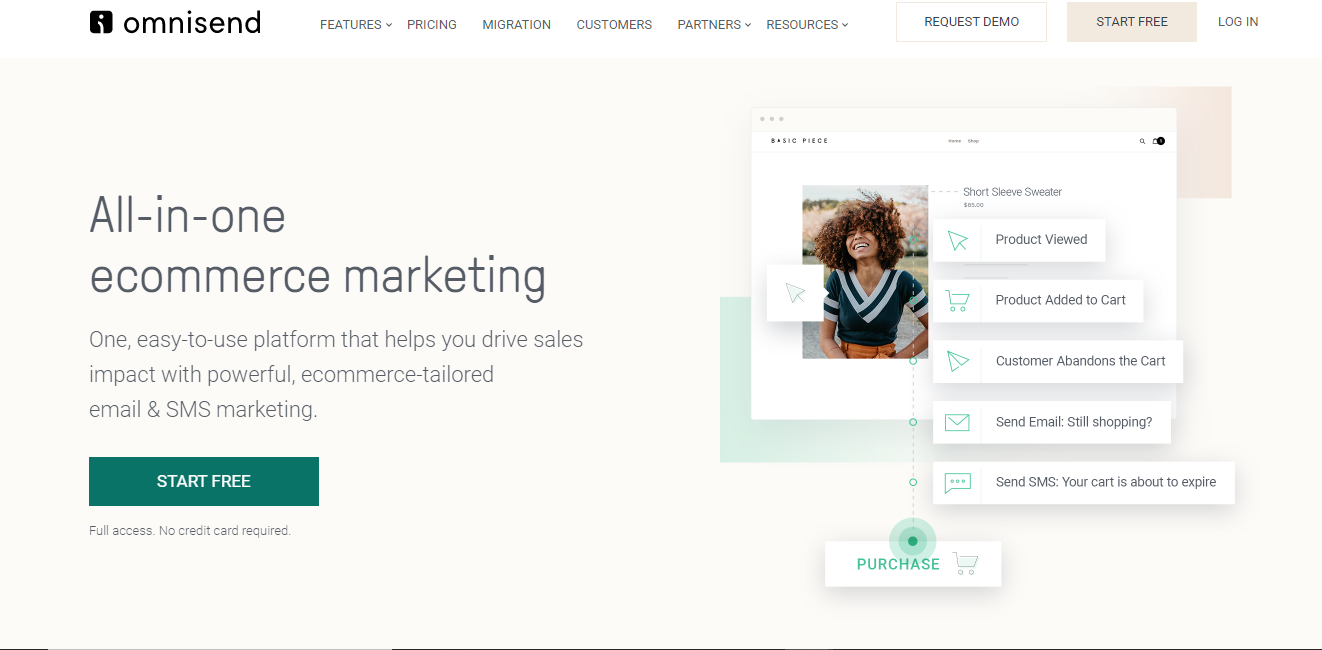 Omnisend is an automation marketing tool that is perfect for marketing brands. It is easy to use because you can control all your marketing channels from a central point. 
With Omnisend, you can create catchy email newsletters for your website visitors,  add Facebook and Google retargeting ads, or add SMS messages to your promotion. 
Pricing 
Ominisend offers two paid plans. Although these plans are a bit confusing to calculate, here is simply a breakdown. 
Free plan. A 14-day free trial for the standard or pro plans. Send up to 2,000 emails a day or 15,000 per month. 
Standard plan. The standard plan costs $16 per month to reach 500 subscribers and to send up to 6,000 emails and 60 SMS per month. The higher your subscriber list the higher the cost. 
Pro plan. The pro starts at $59/month for 500 subscribers, up to 3900 SMS, and unlimited emails. 
2. ActiveCampaign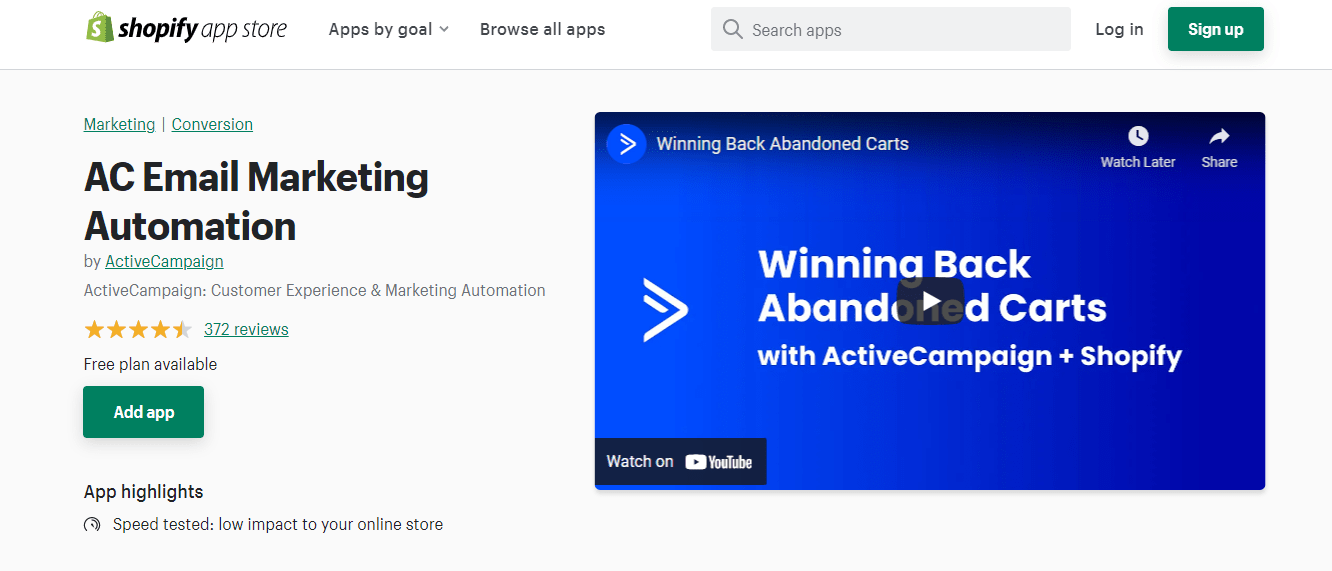 ActiveCampaign is a unique e-commerce tool. It comes with a ton of features designed to help you grow your business. 
It offers you similar benefits as Klaviyo with slight differences. ActiveCampaign is an automation tool for e-commerce businesses. There is so much you can do with this tool. It is rated as one of the best alternatives for Klaviyo yet less pricey. 
ActiveCampaign simplifies your workflow which makes marketing an easy task. The CRM feature helps you connect better with your customers and make more sales 
Pricing
ActiveCampaign offers four paid plans. The price of each plan depends on the number of subscribers you have. If you have 500 subscribers, here is what you should expect to pay.
Lite plan. $15 per month or $9 per month billed yearly. 
Plus plan. $70 per month or $49 per month billed yearly.
Professional plan. This is the most popular plan. $187 per month or $149 per month billed yearly. 
Enterprise plan. You can customize your plan. 
3. Ortto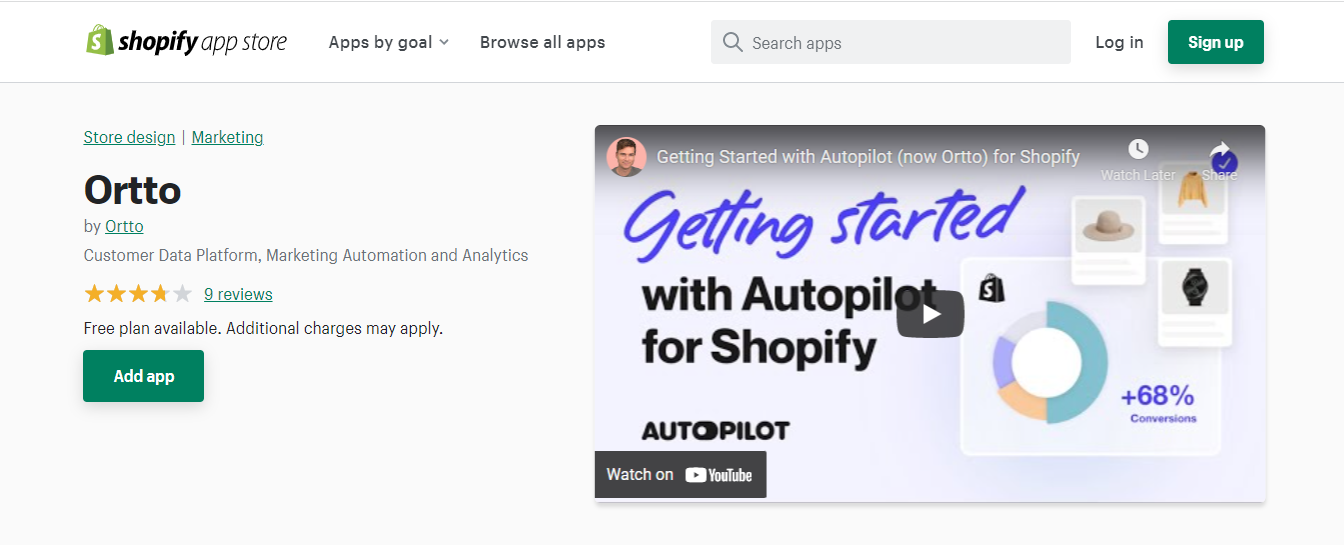 Ortto, formerly known as Autopilot, allows you to view your marketing campaign through the eyes of your customers. That way, you have an idea of what needs to be adjusted. Create engaging campaigns with the drag and drop tool. 
Ortto is easy to use. It has helped many small businesses grow. 
Pricing
Enjoy a 14-day free trial with access to all the available features.
Campaign. $29 per month for 2,000 contacts and 8,000 emails. 
Professional. $99 per month for 5,000 contacts and 20,000 emails. 
Business. $299 per month for 20,000 contacts and 80,000 emails. 
4. SmartrMail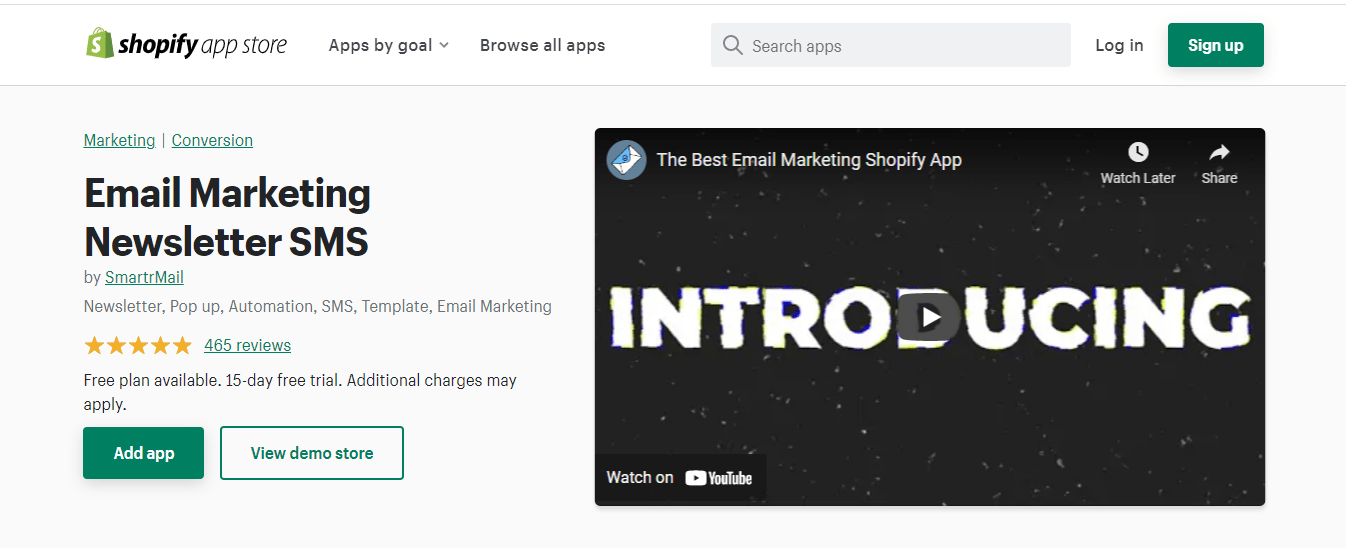 If you are looking for a simple tool to help you market your business to your customer, SmartrMail is the one for you. The goal of every business owner is to make more sales. SmartrMail allows you to create personalized campaigns that encourage your target audience to patronize you right away. 
SmartrMail is a lot less complicated than other Klaviyo alternatives. It is strictly an email marketing tool with no extra fancy functions. If you need an efficient tool to help you create catchy newsletters and recover abandoned carts, look no further. 
Pricing  
SmartrMail offers two paid plans and no free plan. However, you can try out any paid plans for free for 15 days. 
Standard plan. Starts at $19 per month for 1000 subscribers. 
Unlimited plan. starts at $99 per month. Get unlimited access to all the features. 
5. Drip

Make your business stand out with Drip. One of the most effective ways to grow your business is to make your business live rent-free in the minds of your customers. How is this possible? Simple! Create marketing campaigns that make it easy for your customers to remember your brand. 
Drip is the marketing tool for you. Drip gives you an insight into who your customers are and what they need. The first step to getting your customers to swipe their cards is to understand their needs. 
By separating your customers or website visitors based on their needs, you can create personalized marketing content that will convert better. Drip helps you establish a reliable e-commerce business. 
Pricing
Drip has a simple plan price determined by the number of subscribers you have. The starting price is $39 per month for 2,500 subscribers or less. The good part is that you can start for free with no commitment for 14 days. 
6.  Mailchimp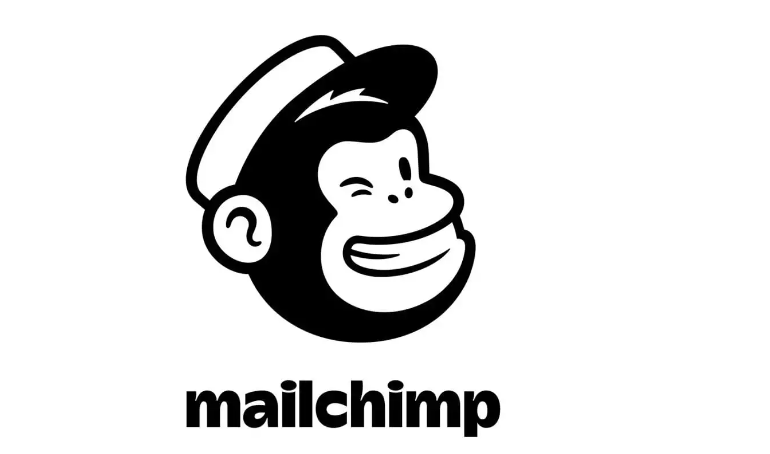 Mailchimp is arguably one of the best alternatives to Klaviyo. It has many functions that can help your business grow. Mailchimp supports multiple channels so you no longer have to log into different channels all the time.
It is easy to use with already made tutorials to guide you. With Mailchimp on your side, be assured that your business will experience a massive boost in no time. 
Mailchimp offers you recommendations on the best way to communicate with your subscribers. It also helps your e-commerce website to look its best. 
Pricing
Mailchimp offers a free plan and three paid plans. The essential plan starts at $11 per month, the standard plan starts at $17 per month, and the premium plan starts at $299 per month. With the free plan, you can send up to 10,000 emails monthly. Mailchimp pricing is not as straightforward as it may seem at first glance. However, it is cheaper than Klaviyo. 
7. SendinBlue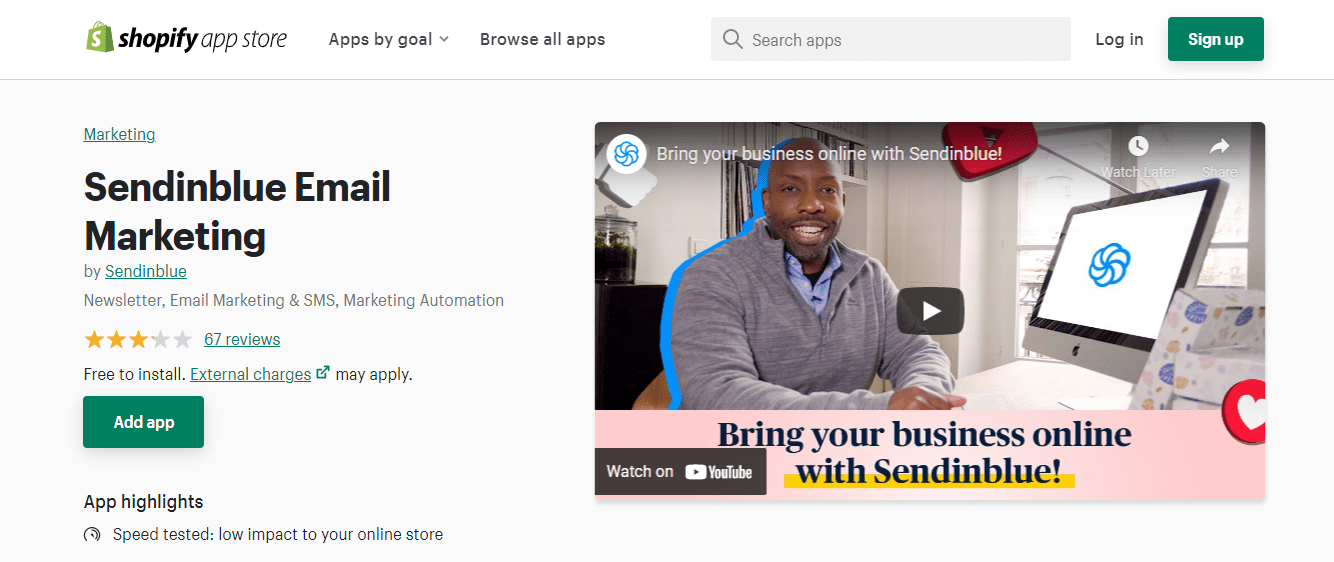 SendinBlue is a budget-friendly yet effective automation tool. It offers you free templates for building specific email campaigns. SendinBlue has various templates for any type of campaign you intend to create. 
All you need to do is drag and drop the template of your choice and customize it to your preference. You can also create landing pages, A/B testing, and signup forms with SendinBlue. There is more to this tool. SMS marketing and marketing automation are not left out. 
SendinBlue is perfect for small businesses. It has a simple workflow that allows you to control your activities from a central point. The automation features, CRM, engaging designs, and ads impact your business growth. 
Pricing
SendinBlue pricing depends on the number of emails you want to send. It offers a free plan that allows you to send 300 emails per day.
Lite. $25 per month to send 20,000 emails per month.
Premium. $65 per month to send 20,000 emails per month. The premium plan gives you access to other advanced features such as Multi-user access, Marketing automation, Landing pages, e.t.c. 
Enterprise. Get access to all the advanced features SendinBlue has to offer. The price depends on your specifications. 
8. GetResponse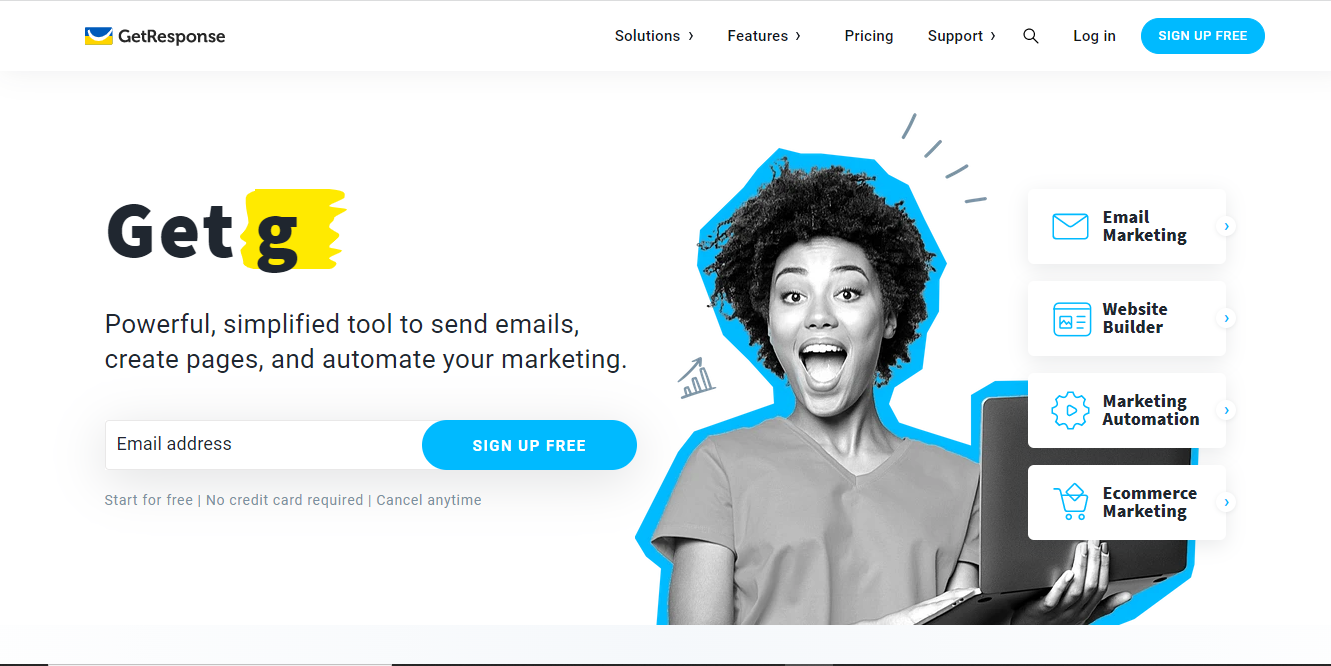 GetResponse made it on the list of best Klaviyo alternatives due to some of its unique features. These features include landing pages, campaigns, online surveys, and email newsletters.
Over the years, GetResponse has built a strong reputation for itself. Thousands of businesses depend on this platform for fast growth. Currently, it is rated as one of the most widely used email marketing tools.
What makes GetResponse special? GetResponse understands that your customers are the key factor to your business growth. When users subscribe to your email list, GetResponse sends them intriguing messages to capture their attention.
Through its many features, you can understand your customers and their needs. That way, you can communicate with them most effectively. 
Pricing
Open an account for free with limited features and no commitment for as long as you desire. GetResponse offers three paid plans starting from $15.58 per month. The costs of each plan will determine the features you can access. 
9. Avada 

Avada is an email marketing tool that is helpful to both medium-sized and big e-commerce businesses. With Avada, you can minimize cart abandonment at checkout and recover abandoned carts. 
This tool allows you to send smart automated emails to your customers. Emails such as welcome emails, upsell emails, discount notification emails, happy birthday emails, and more. Avada has over 5M free stock images that can help you create engaging email campaigns. 
Pricing
Avada offers a free plan and three paid plans. The paid plans start from $9 and go up to $49 per month. 
10. Sendlane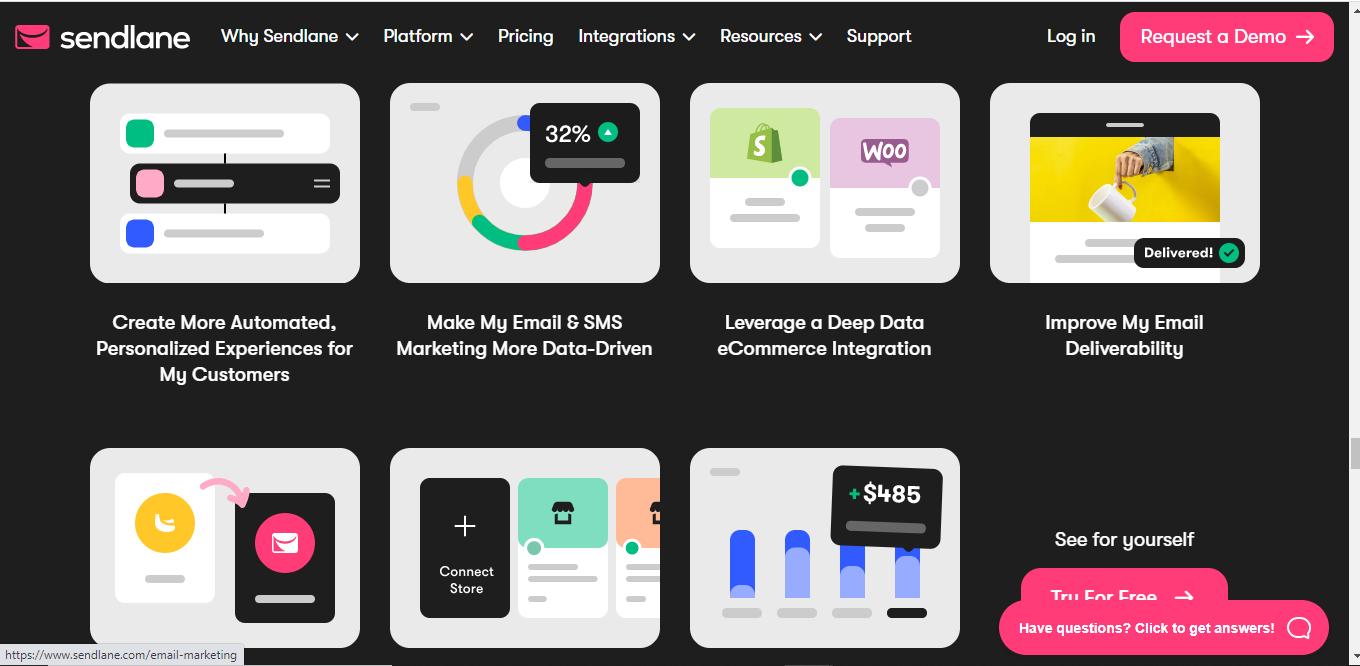 Sendlane is a marketing tool built to help affiliate marketing and e-commerce businesses scale better. It gives you an insight into your customers' behavior which is a great way to create personalized promotions. 
Sendlane is an automation tool that helps you communicate effectively with your customers. Email marketing is one sure way to build a community of loyal customers. Sendlane is up to the task.
In addition, SMS marketing and intelligent Pop-ups features do make a difference. Try it out today to find out more. 
Pricing 
Sendlane offers a free trial for 14 days. You get access to all the pro features during the free trial. 
Growth plan. The growth plan starts at $99 per month for up to 5,000 contacts. 
Pro plan. The pro plan begins at $150 per month for up to 5,000 contacts and other amazing benefits. 
11. ConvertKit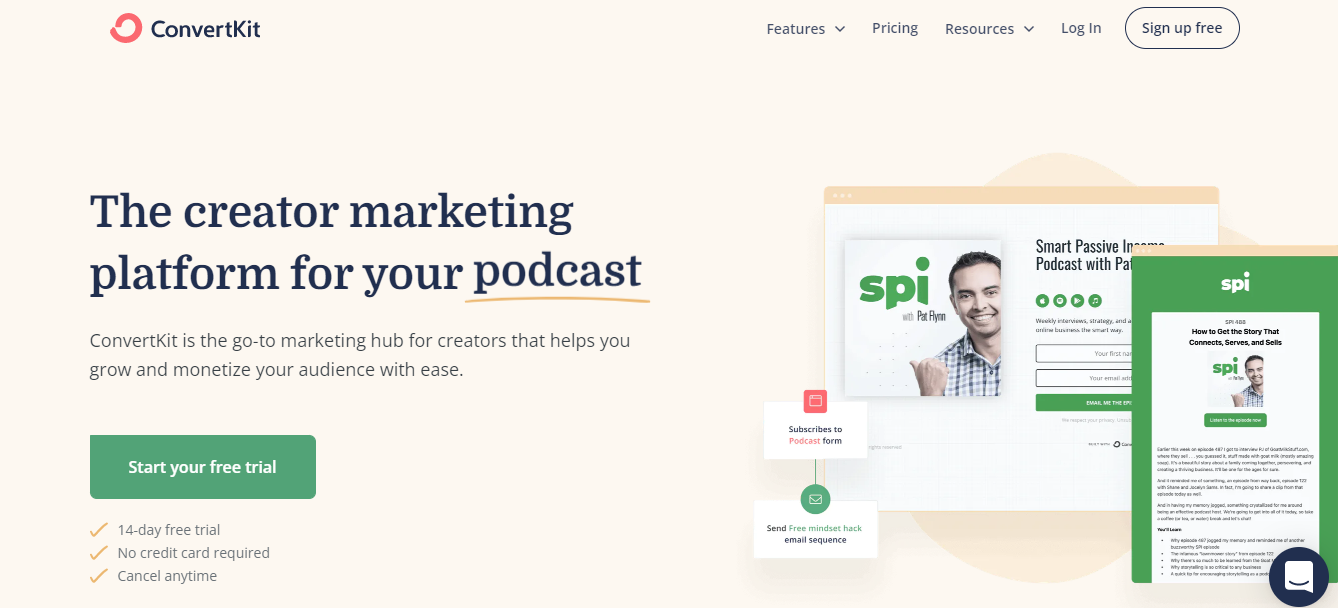 ConvertKit is the go-to marketing platform for content creators as it has helped tons of content creators to reach millions of fans. 
Visuals are important for every website. ConvertKit creates appealing landing pages, link pages, and sign-up forms for its users. 
Build a connection with your audience through the automation marketing feature. A community of loyal followers is the perfect platform to sell your digital products as a content creator. 
Pricing
ConvertKit offers two months of free plans for new users. The paid plans are either monthly or yearly. 
Creator. $25 per month for up to 1000 subscribers.
Creator pro. $50 per month for up to 1000 subscribers. 
12. SendX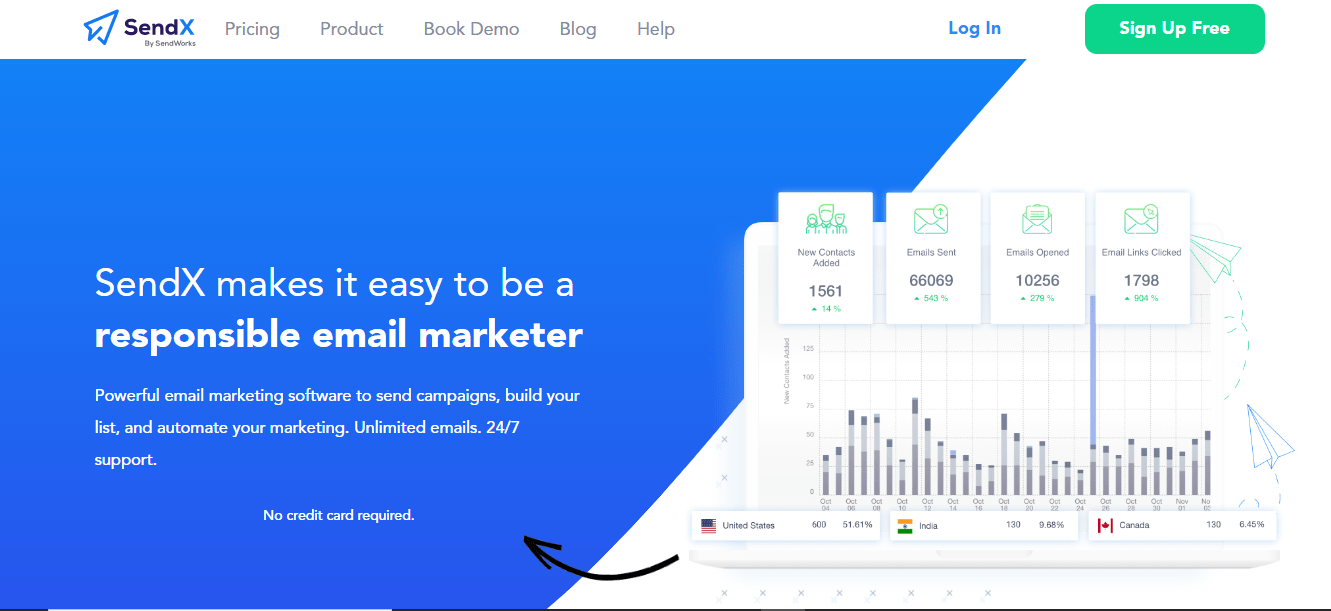 Last on our list of Klaviyo alternatives is SendX. SendX is a new yet powerful automation tool. It has only been around for a few years. Nevertheless, it is a great alternative to Klaviyo. Not only does it automate emails, but it also automates landing pages, forms, and pop-ups. It was designed for a specific purpose – email marketing. 
It is easy to use and has less complicated features than its competitors. 
Pricing 
SendX offers a 14-days free trial with no commitment. The price of the paid plan depends on the number of subscribers you have. The higher your subscribers, the higher the cost. The paid plan starts at $9.99 per month or $7.49 billed annually for 1- 1,000 subscribers. 
The good part is that you get access to all the features for any amount and unlimited emails. 
Conclusion
Klaviyo remains one of the best marketing tools for e-commerce businesses. Nevertheless, it may not be ideal for your business, hence why you might need an alternative. 
And what better alternative do you need than Adoric? Adoric is an email marketing app that allows you to convert your visitors into subscribers and customers. 
Sign-up for an account to take Adoric for a spin.