Have you been trying to convert visitors into subscribers and customers, but haven't had much success yet?
Or maybe, you noticed no one ever clicks on your forms despite being well-designed. 
If any of the above describes your situation, there's a good chance you aren't getting your campaign timing right. 
It could be that your campaigns are showing just when nobody is interested or available to see them. 
Wrong timing is bad business for your website. To avoid this unpleasant situation, you have to schedule your campaigns appropriately. 
Scheduling is one of Adoric's core features that lets you control when your campaigns are shown. 
It allows you to set the precise date and time you would like your campaign to go off.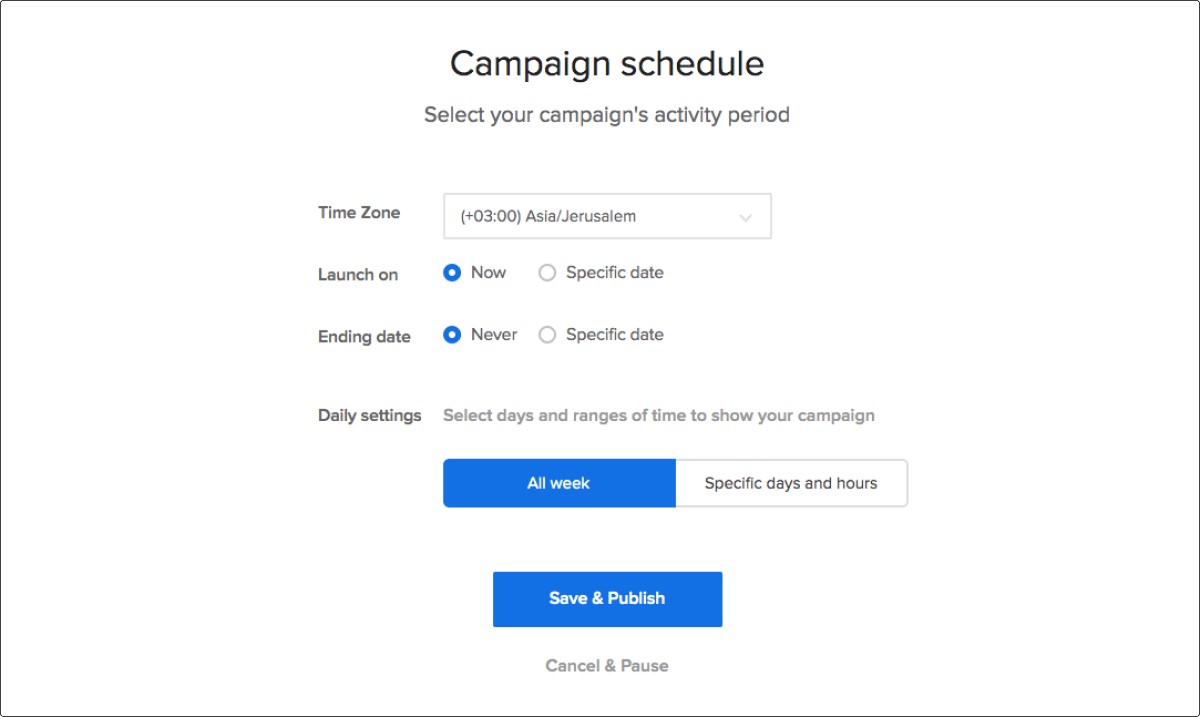 How Is Adoric's Campaign Scheduling Feature Best Used?
Here are some creative ways you can use Adoric's scheduling feature.
Automatically publish your campaigns individually at different dates, if you have several of them.
You are promoting one or multiple time-dependent campaigns, and want each campaign to automatically stop once its allotted time expires.For example, you are running a Black Friday campaign that needs to stop as soon as the holiday shopping draws to an end.
When looking to run a campaign across different time zones, and want your visitors to see it when they are actively online.
You offer live chat customer support, but it's only available within, say, 10am and 4pm. You can schedule your customer support popup to go off within this period of time.
These are just a few ways Adoric's scheduling feature can help you make the most of your marketing efforts. Of course, if you stretch your muscles of imaginations, you can come up with more creative ways to use this feature. 
Scheduling campaigns in Adoric is pretty simple – all it takes are a few clicks of the button. 
What Next?
Create your first campaign – if you haven't already – to see Adoric's scheduling feature in action.
It's free!
You can either use any of our tons of beautifully designed templates or custom-build a campaign design from scratch with our drag and drop builder.