The streets are about to be filled with everything pumpkin costumes again…it's Halloween baby!
We bet you are eagerly looking forwards to it and very hopeful of making a lot of sales during this jolly season.
We hope that becomes a reality for you too.
But, because we didn't want to sit on the sidelines and do nothing to help, we've compiled 8 campaign marketing templates to help you promote your Halloween sales deals.
Ready to see them? Let's dig in!
1. All Shades of Yellow Halloween Popup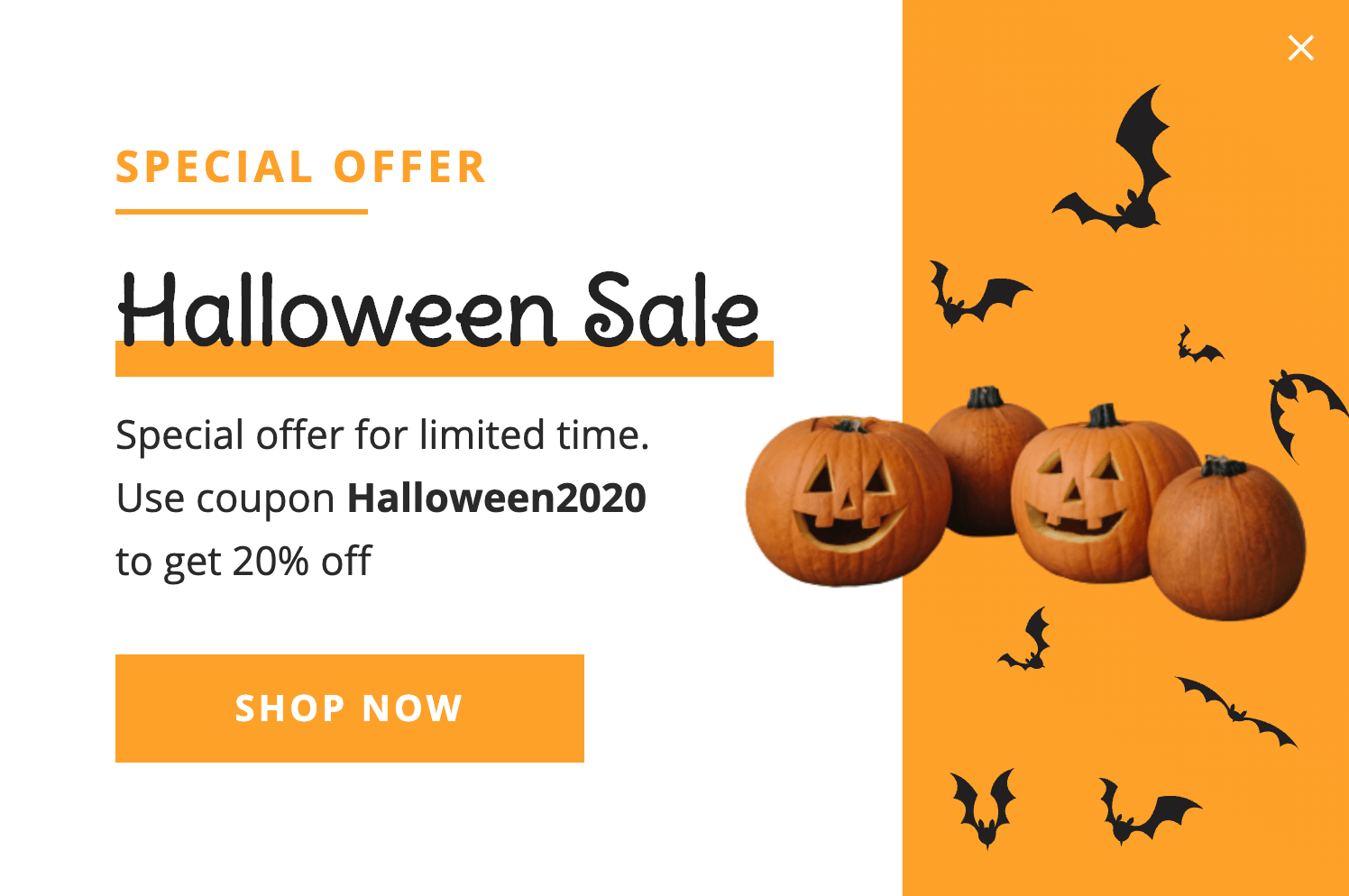 Use this template
What better way to create a Halloween vibe than by using this campaign template?
Use it to excite your visitors, and see how they would throng to your product page in droves.
Don't like the yellow shades? With Adoric's drag-and-drop editor, you can switch to whatever color that you want. It's so easy to do.
2. Spooky Halloween-themed Popup Template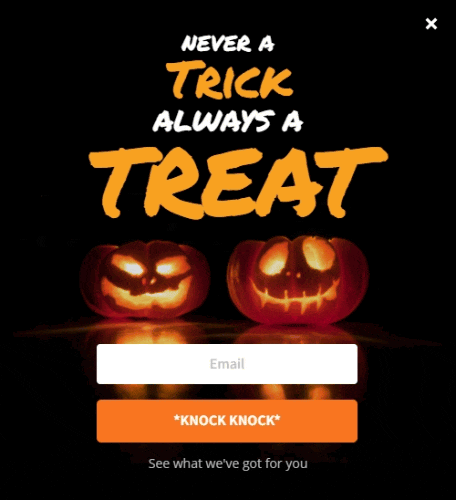 Use this template
Halloween is never complete without some spooky-ness, you know. Give your visitors some spooky thrill to make them hungry for your sales offers.
Lucky for you, you can make this popup appear on your visitors' screens just when you want it to by using Adoric's trigger feature. For example, you can make it appear the instant they land on your website — or after a couple of seconds.
Better yet, you could make it appear after a visitor scrolls a certain distance down your page.
3. Discount Promotion Halloween Popup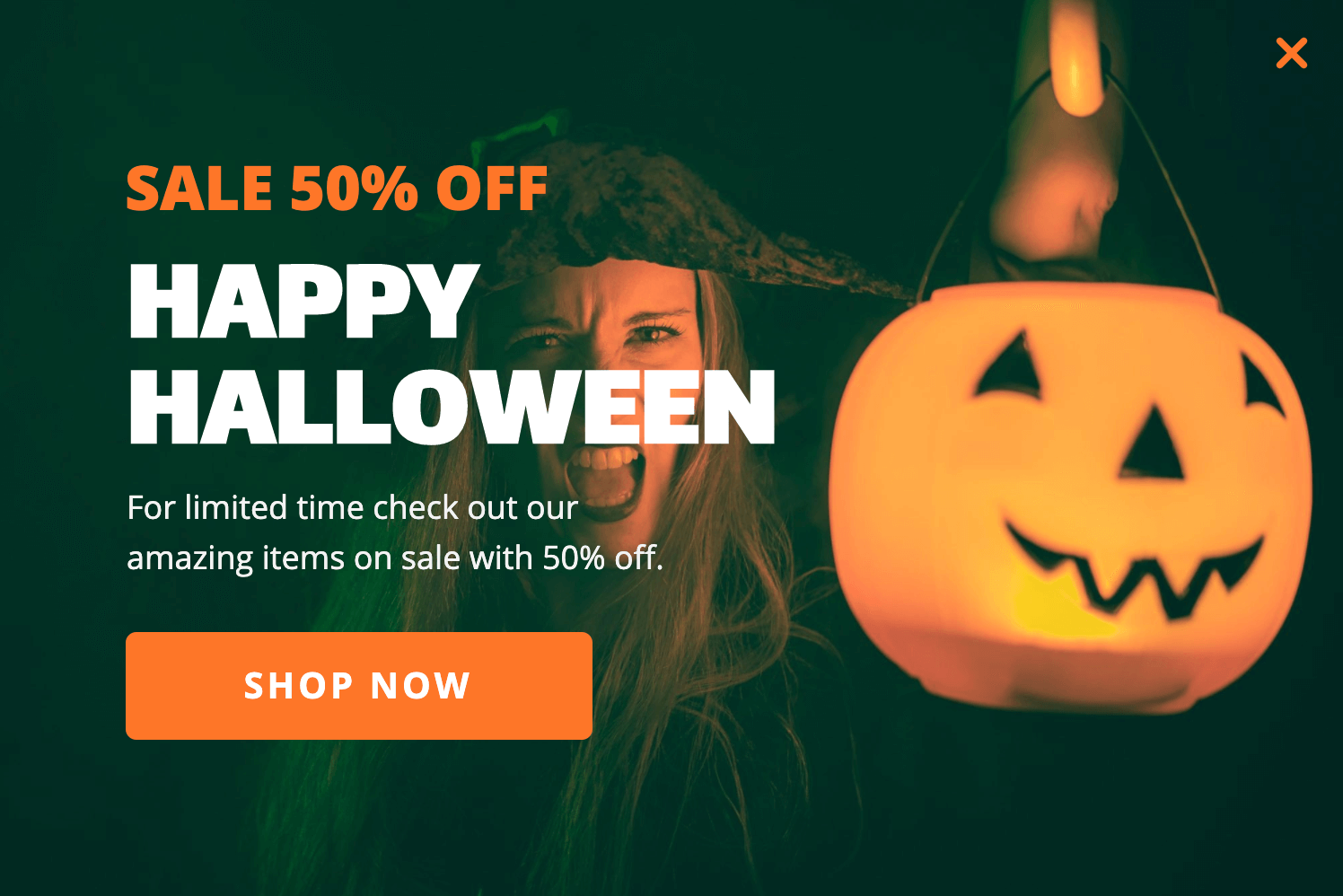 Use this template
Looking to scare people off their pants this Halloween? We've got something nice for you –we've got this popup.
Use it to draw attention to the enticing sales discounts that you have on offer this shopping holiday.
Wish to make it more attention-grabbing? Make it appear just when a visitor motions to exit your website by using Adoric's exit-intent feature.
4. Animated Halloween Popup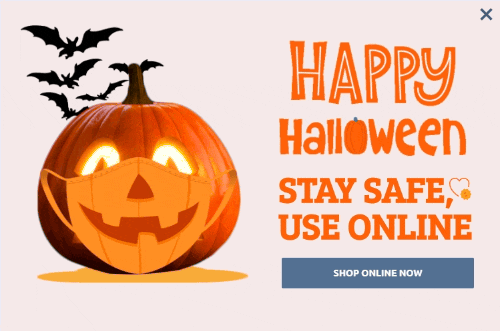 Use this template
Spice things up a little by adding an animation effect to your campaigns with this template. It doesn't have to be static pictures and texts all the time.
Of course, you can always edit it however you wish, and without hassles.
5. Happy Halloween Promotion Template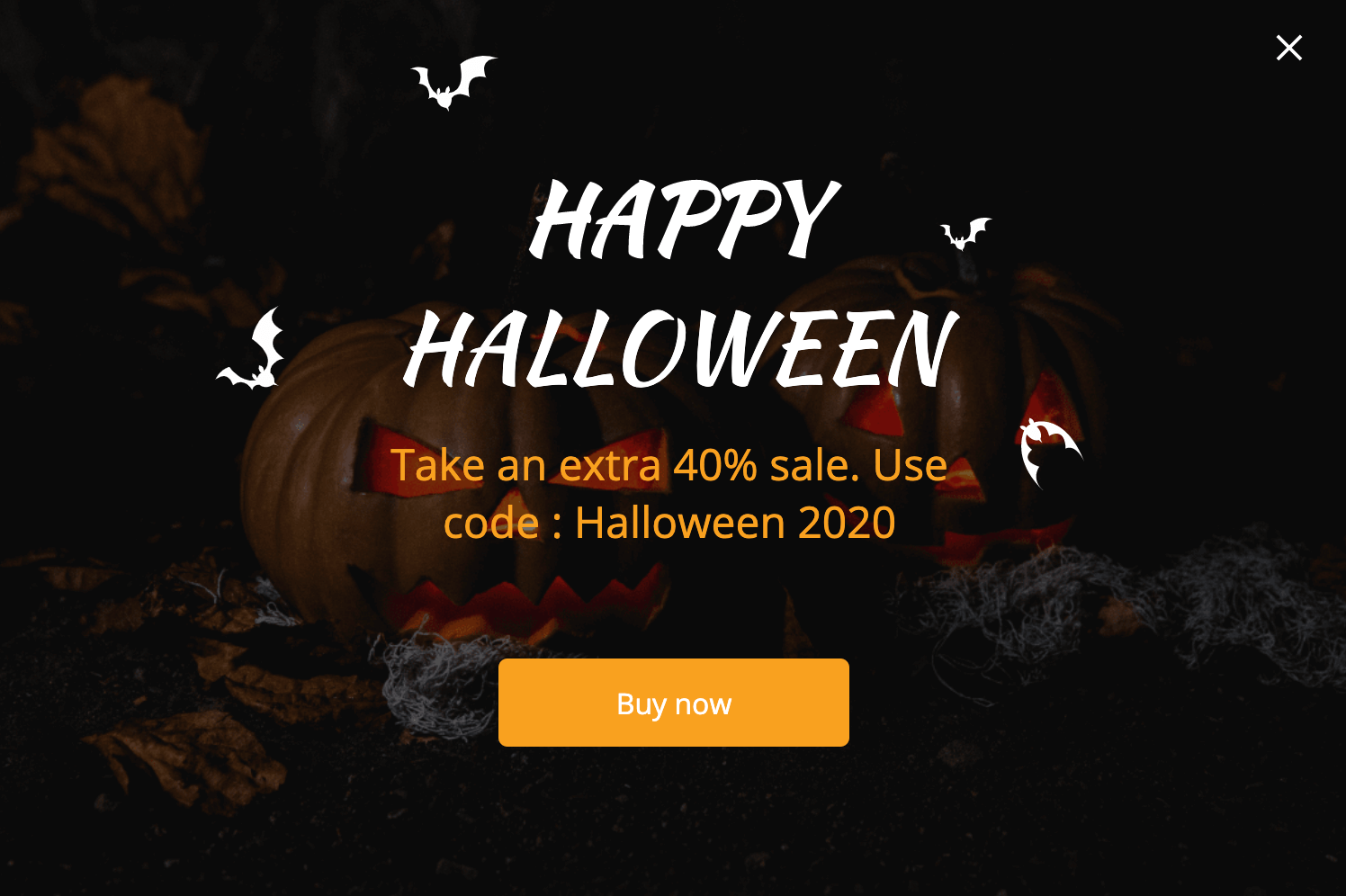 Use this template
Got a promo code you would like your visitors to know about and use for shopping? Use this popup to tell them about it.
It's highly editable, and you can add as many graphical elements as you please to it.
You could even add a video if it tickles your fancy.
6. Halloween Campaign Template for List Building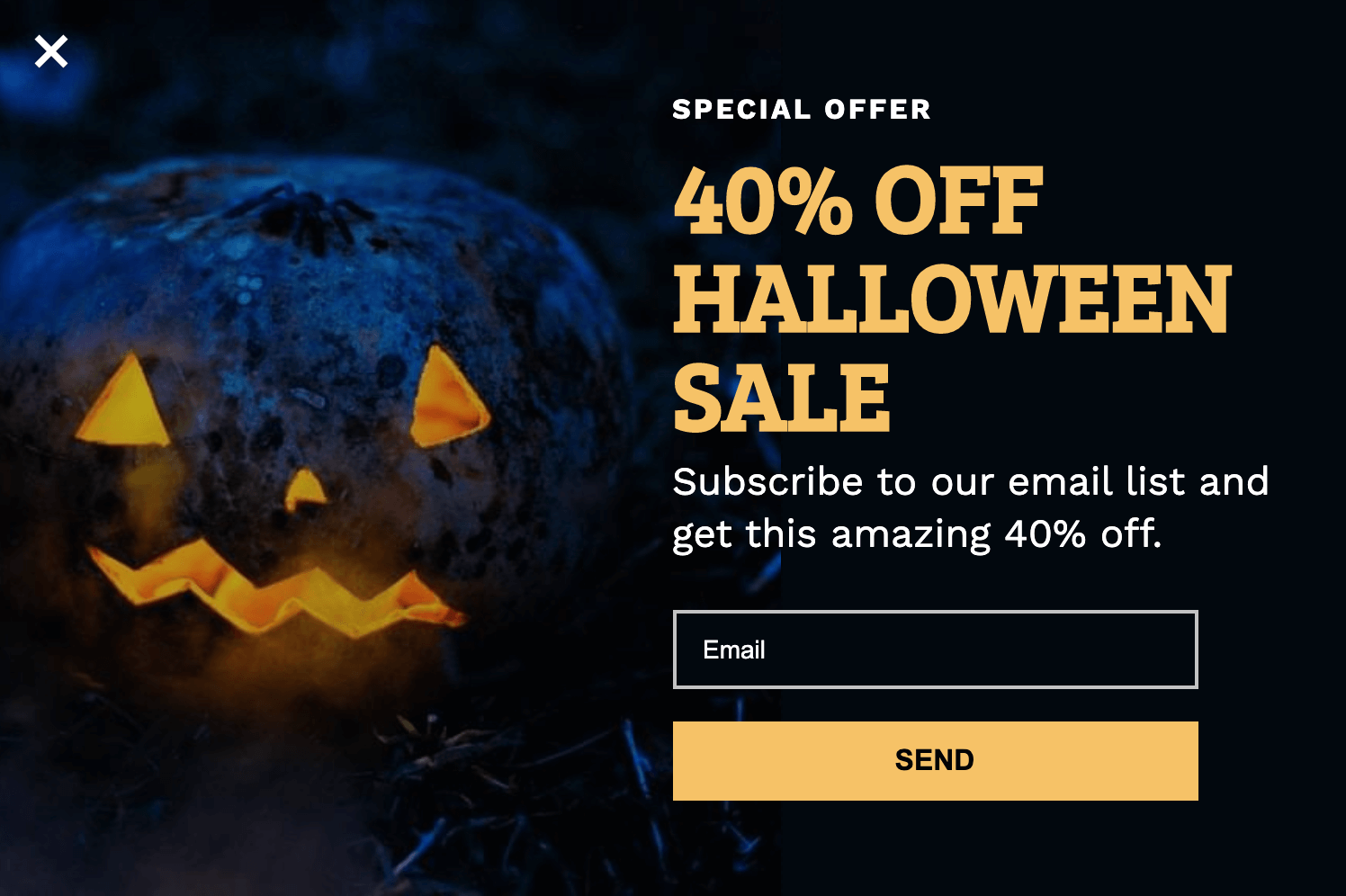 Use this template
Looking to build a mailing list in anticipation of the upcoming Halloween shopping holiday? Then this popup is for you.
Interestingly, Adoric allows you to connect your favorite CRM such as MailChimp, HubSpot, Salesforce, and the likes of the rest.
7. Halloween Marketing Sales Promotion Floating Bar

Use this template
Fear that a popup might ruin your website's user experience and annoy your visitors? Your fears are quite understandable.
And so why we've created this floating bar template just for you.
The cool thing about this type of campaign is that it will stick fast to your visitors' screens as they scroll down or up your website. But without coming off as intrusive.
8. Slide-in Halloween Marketing Campaign Template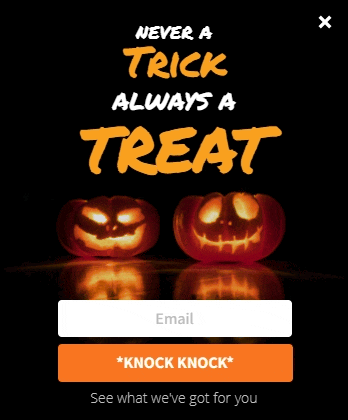 Use this template
Last on our list of campaign templates for Halloween is this spooky slide-in. Unlike the regular popups, slide-ins don't take up so much real estate.
But they are attention-grabbers!
Ready to test out these Halloween marketing templates? Sign up for a free account right away.