Have you ever wondered why Black Friday gets you shopping impulsively? Like why do you buy stuff you often never need, all because it's Black Friday?  
The reason is, Black Friday leverages a phenomenon known as the fear of missing out – or FOMO, for short. 
FOMO is what makes you purchase a product in panic just because it is scarce – or made to look so. 
As a marketer, you don't have to wait till the next Black Friday shopping season to use FOMO maximally to drive sales – you can use a countdown timer for the same purpose. 
With countdown timers, you can create a sense of urgency with your visitors/customers by making your products appear to be running out of stock. By so doing, you will drive more sales for your business. 
Thankfully, you can create a countdown timer in WordPress with Adoric, without writing a line of code or using an external plugin.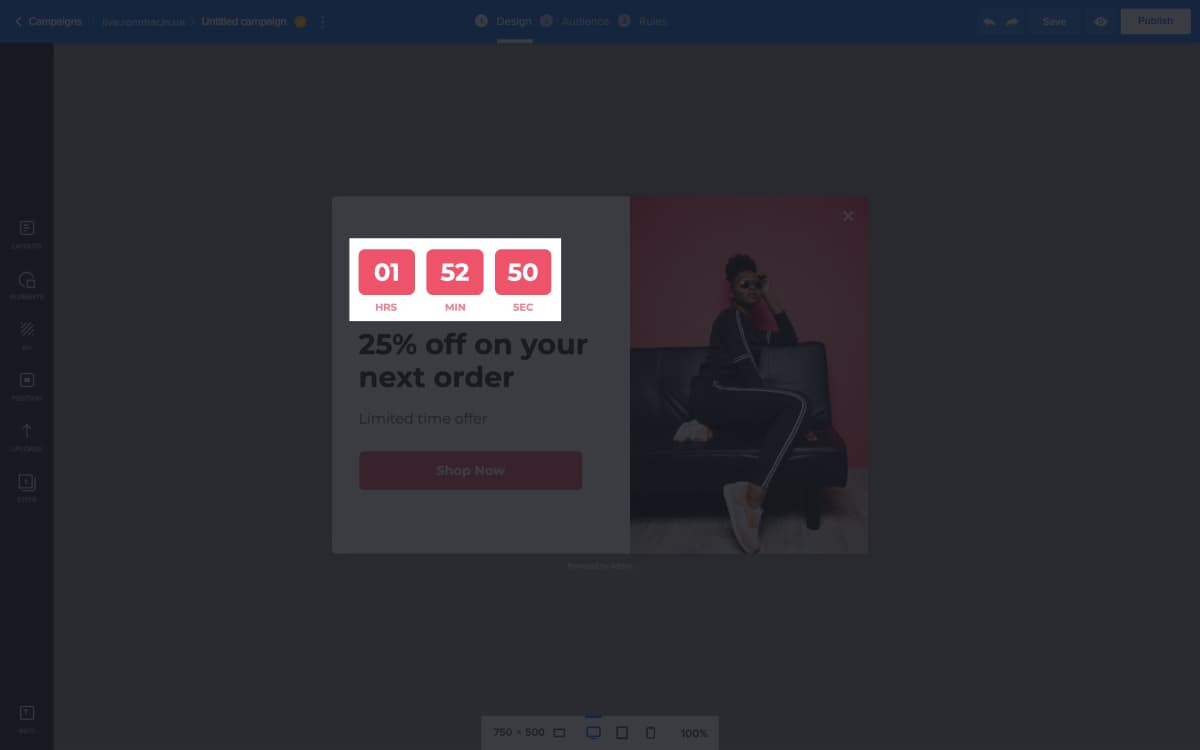 This feature is super easy to use. 
What can you do with it? Well, quite a lot.
You can set the duration of the countdown with a few clicks on the button. Also, you are at liberty to determine what happens once the countdown winds up. 
For example, you can choose to make a popup show, redirect users to another page, etc. when the countdown ends. 
On top of that, you can choose how the countdown gets displayed. The available display formats are:
Day: Hour: Minute: Seconds

Hour: Minute: Seconds

Minute: Seconds

Seconds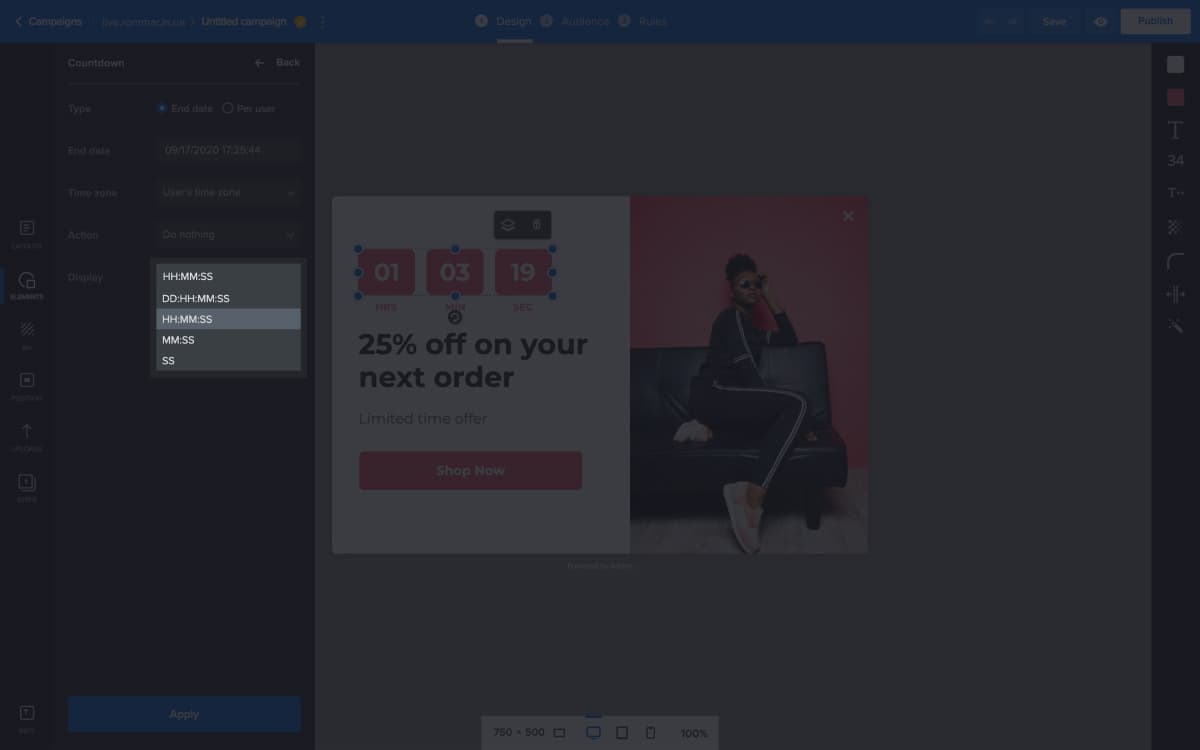 How Is Adoric's Countdown Timer Feature Best Used?
So, countdown timers are used to create a sense of urgency. Very correct. 
Now what? How exactly can you use them to drive sales and conversions – which is, of course, your ultimate goal?
Well, here are a few.
Time-sensitive Events – 

Are you looking to launch, say, a webinar, and want to sell as many tickets as possible? Countdown timers will come in handy.

Discounts and Coupons – Have you been giving away coupons and discounts nobody is redeeming? Countdown timers can turn the tides for you.


By giving users a limited timeframe to redeem a coupon or discount, many will act hastily. 

Holiday Sales –

Gearing up for Black Friday, Cyber Monday, or Halloween sales? Countdown timers shouldn't be missing in your marketing arsenal. 

In Your Product Pages –

Adding countdown timers to your product pages can help you boost sales. But, you have to be creative with it to avoid pissing off your customers.
What Next?
Itching to see Adoric's countdown timer feature in action? Why not sign up for a free account, and create your first campaign. 
We have a lot of campaign templates you can start off with right away. But if you are a do-it-yourself kind of fellow, you can use our drag and drop builder to create a custom campaign design from scratch. 
In addition to the countdown timer, Adoric has many other tools to help you achieve marketing success. Scheduling, Campaign Trigger, Audience Segmentation, etc. are just a few of them. 
Create your free account today.