Would you like to upload images to your campaign? Adoric makes doing so super easy, thus saving you the trouble of writing complicated codes. 
But why add an image to your campaign? Does doing so offer any meaningful benefit? It sure does. 
First, images catch our attention way more than text. This is no assumption but pure research. This means that if holding down your visitors' attention and engaging them means a thing to you, images should never be missing from your campaigns.
Also, using images in your campaign increases your chances of making a sale.
Convinced already?
Upload Images to Your Campaign With Adoric
Adoric offers a one-click solution for uploading images to your campaign. Afterward, you can edit them to your heart's content with our drag-and-drop editor. And you can upload just about any type of image: PNG, JPG, and GIF.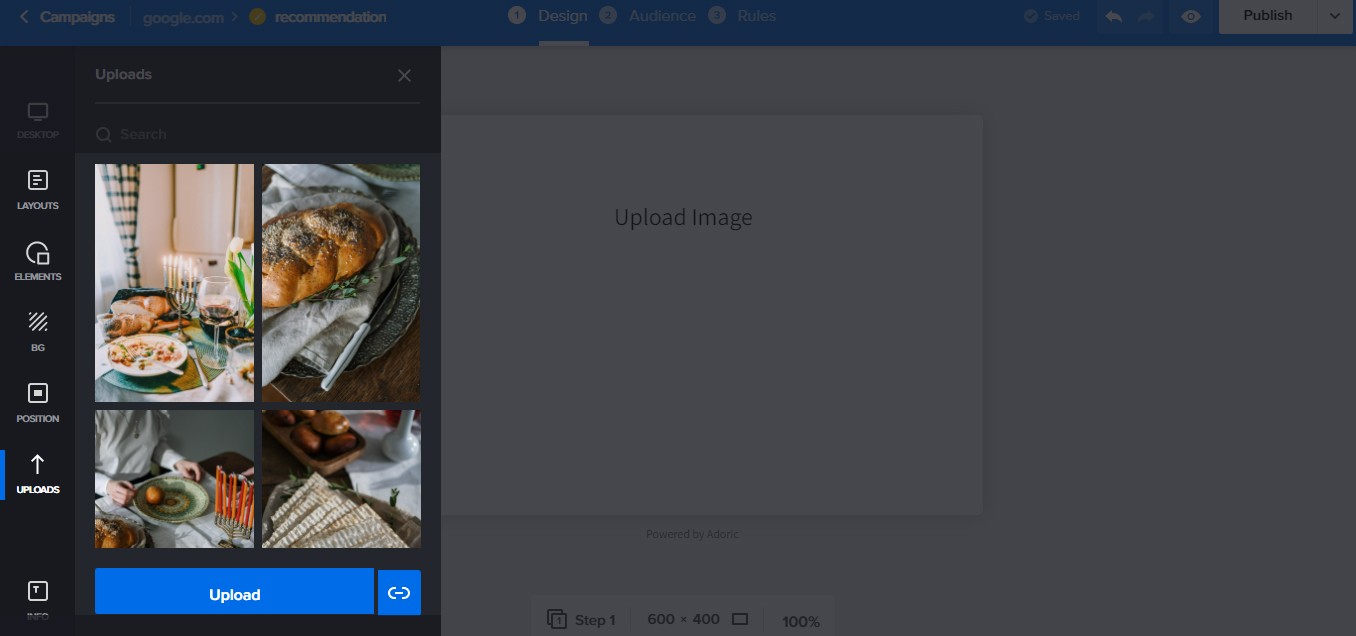 The best part is, the images you upload will be saved in your media library. Thus, you can always reuse them whenever the need to do so comes up. This means you don't have to keep re-uploading the same image all over. 
What if you want to edit your images after uploading them? That's not a problem!
Adoric allows you to edit your uploaded images in real-time without the help of a developer or a third-party image-editing tool.
You can crop, resize, flip, and even rotate an image. On top of that, you can adjust the positioning of your images by bringing them to the front or sending them to the back.
And when you make a mistake, you can undo your last move by using the regular undo and redo keyboard shortcuts: Ctrl + Z and Ctrl + Y.
It's that simple. 
Upload Images Online Directly 
Okay, so the image you are looking to upload to your campaign isn't on your computer but online. Maybe you found a nice image on Unsplash – or any other free stock photo website – and wish to upload it to your campaign without first having to download it to your computer. 
That's absolutely not a problem with Adoric. You can upload any image you find online simply by copying its URL and pasting it in the uploader.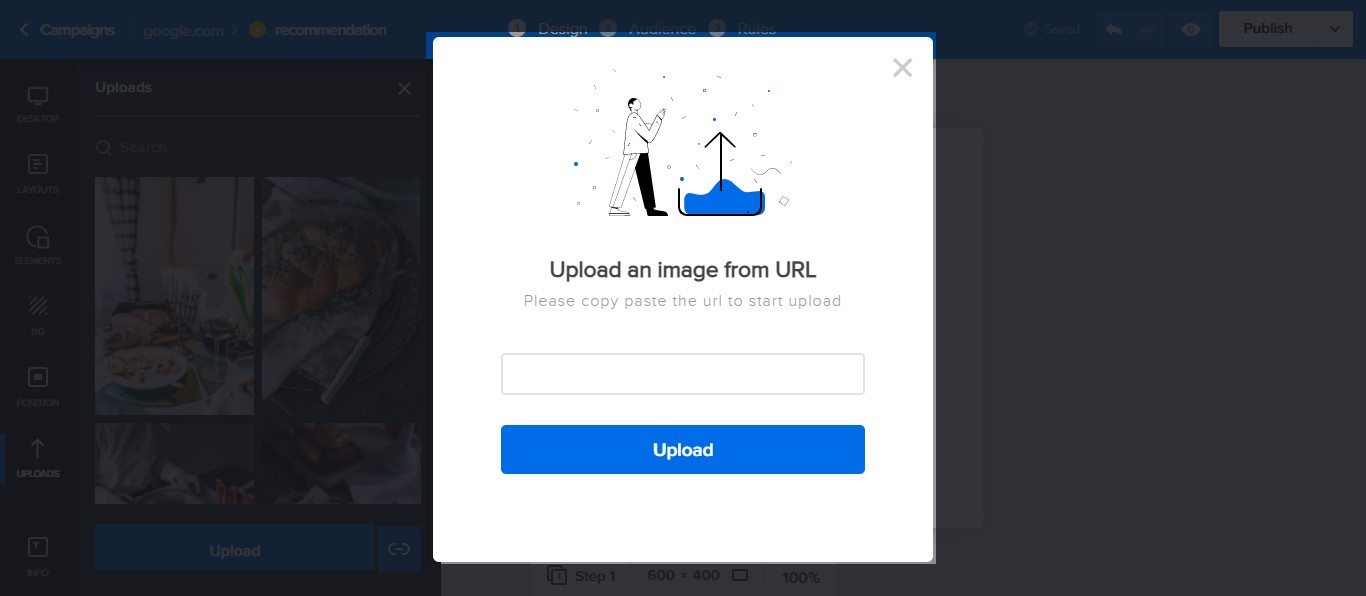 Note: we recommend that you upload images less than 2MB as anything more will cause glitches. 
What Next?
Would you like to learn more about uploading images to your campaign? We've got a meaty tutorial we would like you to check out. 
Ready to experience the full power of imagery in marketing? Why not sign up for a free account with Adoric?